Axios Media Trends
February 05, 2019
Thanks for subscribing to Media Trends. Tell friends to follow along by signing up here.
Situational awareness: For all the talk of a techlash, tech giants are still raking in ad dollars. Google, Facebook and Amazon grew their ad businesses last year by 20%, 3o% and roughly 95%, respectively. (Amazon groups ad revenue as a part of a separate revenue category that mostly consists of advertising.)
1 big thing: Facebook builds feature combining biz messaging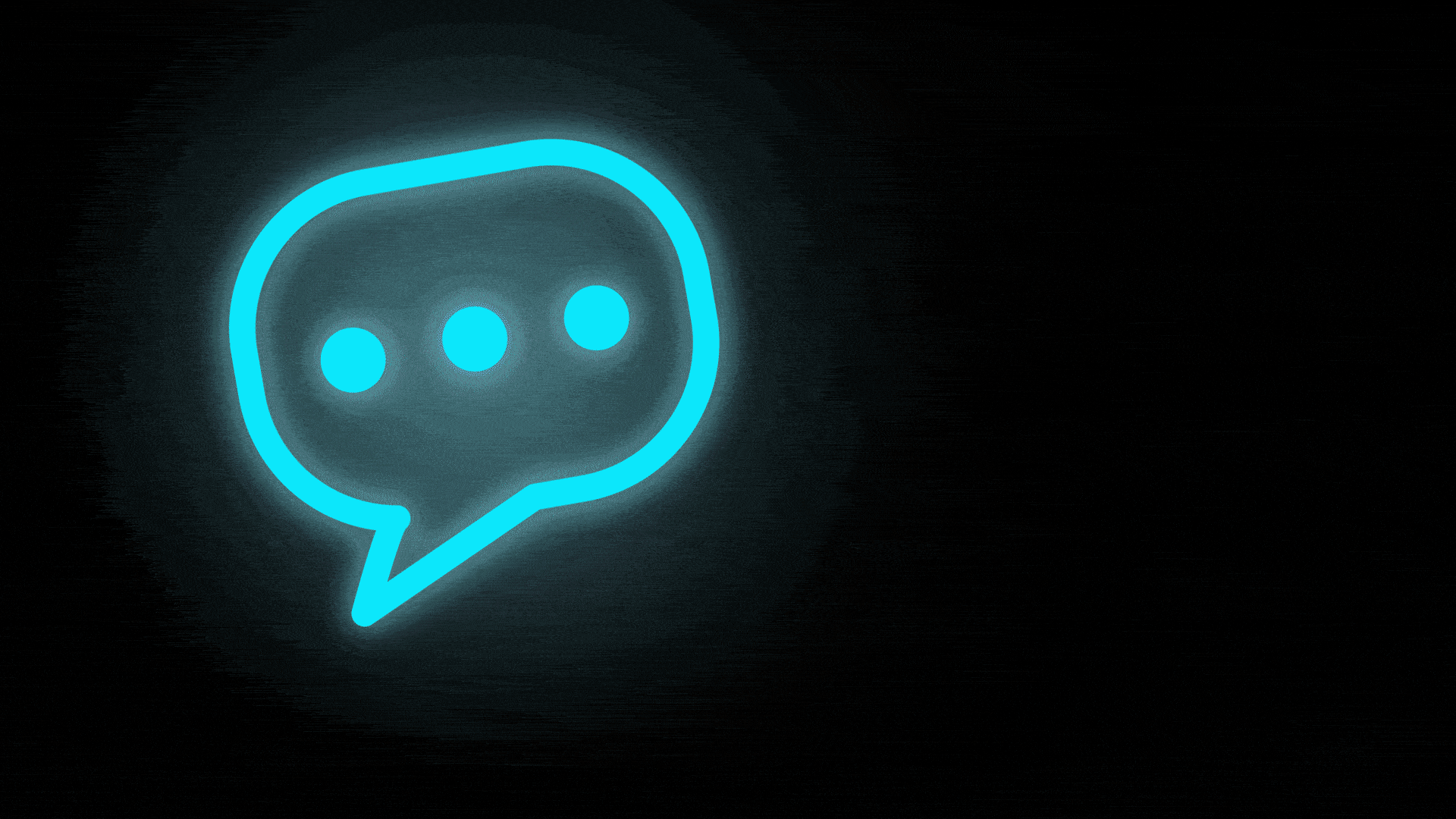 Scoop: Facebook is building a feature to allow unified messaging for businesses so they can access and manage messages from Instagram Direct alongside Facebook Messenger, according to two sources familiar with the matter.
Why it matters: It's a first step in building a tool to manage messaging across Facebook's apps for businesses. The New York Times reported last month that the company was planning to unite the back-end technology that runs Instagram, Facebook Messenger and WhatsApp on the consumer side.
Details: The feature will add Instagram Direct Messaging to a page owner's messaging inbox within the Facebook Pages Manager app on web and mobile. The tool currently only lets businesses control messages coming from Facebook Messenger.
The function would exist only on the front-end for business page managers. Users would not be able to see the difference when their message is answered.
The idea to integrate B2B messaging started 2016, when the company integrated the ability to respond to comments from Instagram on the Facebook Pages Manager app.
The big picture: Facebook's decision to unite the backend of its three giant messaging services could help the company get a bigger foothold in the business messaging space, an area that's growing quickly, especially in developing countries.  
This could increase time spent in the messaging apps, which would bolster Facebook's small-but-growing advertising business within messaging.
While Facebook has discussed monetizing messaging for months, there are no current monetization plans for the Facebook Messaging + Instagram Direct messaging experience, according to a source.
By the numbers: Millions of businesses around the world use Facebook's messaging tools as a business-to-business (B2B) communications platform between vendors and consumers.
150 million people on Instagram have a conversation with a business every month.
10 billion messages are sent between people and businesses every month on Messenger.
Go deeper: Facebook's plan: One messaging service to rule them all
2. Facebook adds new fact-check partner amid drama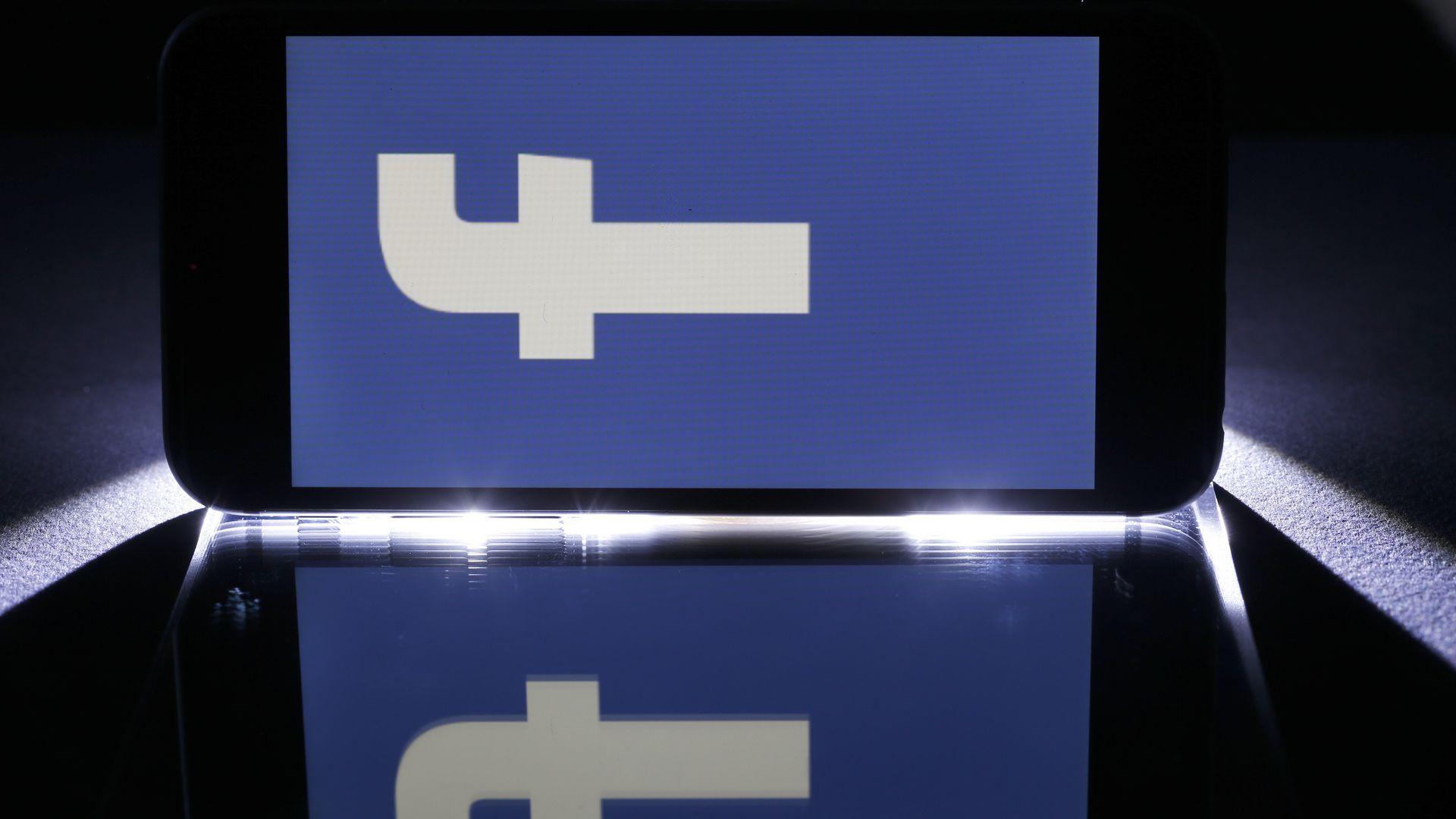 Exclusive: Facebook is adding Lead Stories as a new fact-checking partner, the company will announce today.
Why it matters: The announcement comes as Snopes, one of the first online fact-checking websites, says it is reevaluating its relationship with the Facebook fact-checking unit. The Associated Press is renegotiating its contracts with Facebook but says it plans to continue in the program.
Details: In addition to fact-checking posts that Facebook flags, Lead Stories will also use its own technology, called "Trendolizer," to detect trending hoaxes from hundreds of known fake news sites, satirical websites and prank generators. Lead Stories specializes in hoax debunking as well as fact-checking.
The big picture: The Facebook fact-checking effort includes over 30 partners, most of which have renewed their partnerships with Facebook for the rest of the year.
The two organizations discussing their partnerships with Facebook tend to be older, more mature fact-checking operations. ABC News also ended its relationship with the fact-checking program last year.
Yes, but: Neither Snopes nor the AP has fully ruled out the partnership. Snopes VP of operations and co-owner Vinny Green says that the company is trying to figure out what makes the most sense for their entire business long-term.
"The future of fact checking can't be defined by the relationships with platforms. They must be defined by fact-checkers themselves."
— Vinny Green
Part of that negotiation includes understanding the value that the partnership brings to Snopes' operation. Poynter reported last week that the partnership was taking up a lot of time amongst Snopes' small staff, time that could be spent building fact-checking tools across multiple platforms, not just Facebook.
3. Super Bowl viewership sinks after solid season
By all accounts, Super Bowl LIII was a snoozer, and its ratings appear to reflect this. The broadcast was seen by a total of 98.2 million people, per Nielsen. CBS Sports said 100.7 million watched the program across TV and digital channels.
Why it matters: Overall, ratings were the lowest they've been in a decade. By contrast, ratings during the regular season last year were up about 5%, with most analysts citing more points being scored overall as the reason.
Yes, but: Despite declining Super Bowl viewership overall, advertising rates continue to hold steady, although reportedly plateauing this year. The Super Bowl is typically the most-watched annual broadcast event on TV in the U.S., making it a lucrative opportunity for advertisers.
Note: Axios' chart was created yesterday before final ratings were released, and thus show preliminary overnight Nielsen ratings, which can be indicative of overall viewing trends but are not final and subject to change.
Go deeper: Super Bowl ads highlight Big Tech debate
4. The big sports rights arms race
Following Sunday's Super Bowl, the NFL is now officially able to exercise its option to exit from its current NFL Sunday Ticket deal with DirecTV, starting with the 2020 season.
Why it matters: If it does, it's expected to open the floodgates for new and bigger bids, serving as a litmus test for how much Big Tech is willing to spend to meaningfully get enter the sports streaming market.
The big picture: Years ago, the NFL turned down the highest bidder — Google-owned YouTube. Thanks to their massive audiences, TV networks have secured exclusive sports rights for decades. YouTube simply didn't have the same reach.
The league may be more incentivized this time around to distribute the programming to tech platforms.
It will be the biggest sign yet of how much Apple, Amazon, Google and Facebook are willing to invest in the sports streaming business, said BTIG media analyst Rich Greenfield.
Tech companies have won several big-ticket rights to streaming platforms over the past few years, although leagues have been reluctant to pull rights from live networks. But those rights are still considered small-ball. Most of the biggest games are up for renegotiation over the next few years.
What to watch: Disney needs to divest the 22 regional sports networks it got through its acquisition of most of Fox's assets. A bidding war is expected, but Fox may have to buy them back.
Read more in our Deep Dive: The Business of Sports
5. Podcast hot potato
Big news on the podcasting front: Spotify is in talks to buy podcasting startup GimletMedia for more than $200 million, per Recode. The Wall Street Journal also reported the news last week, and suggested that the deal isn't solidified and may not go through.
Why it matters: "If this deal closes, Spotify's ingestion of Gimlet would be the biggest acquisition in the podcast industry to date. By quite a mile," writes Nick Quah in his podcast newsletter, Hot Pod.
Context, per Quah:
EW Scripps' acquired Midroll Media (which rebranded as Stitcher) for $50 million in 2015, plus an $10 million based on milestone achievements.
iHeartMedia acquired Stuff Media for $55 million in 2018. Quah says this is a better comparison to the potential Spotify-Gimlet deal "because that's a platform-ish company acquiring a straight-up content company."
The big picture: Podcast revenue is still very small right now, but it's projected to continue growing quickly as more big companies invest in podcasts and popularize the format. Its growth trajectory could be attractive to buyers and media companies.
6. NYT's free student subscription plan hits 3 million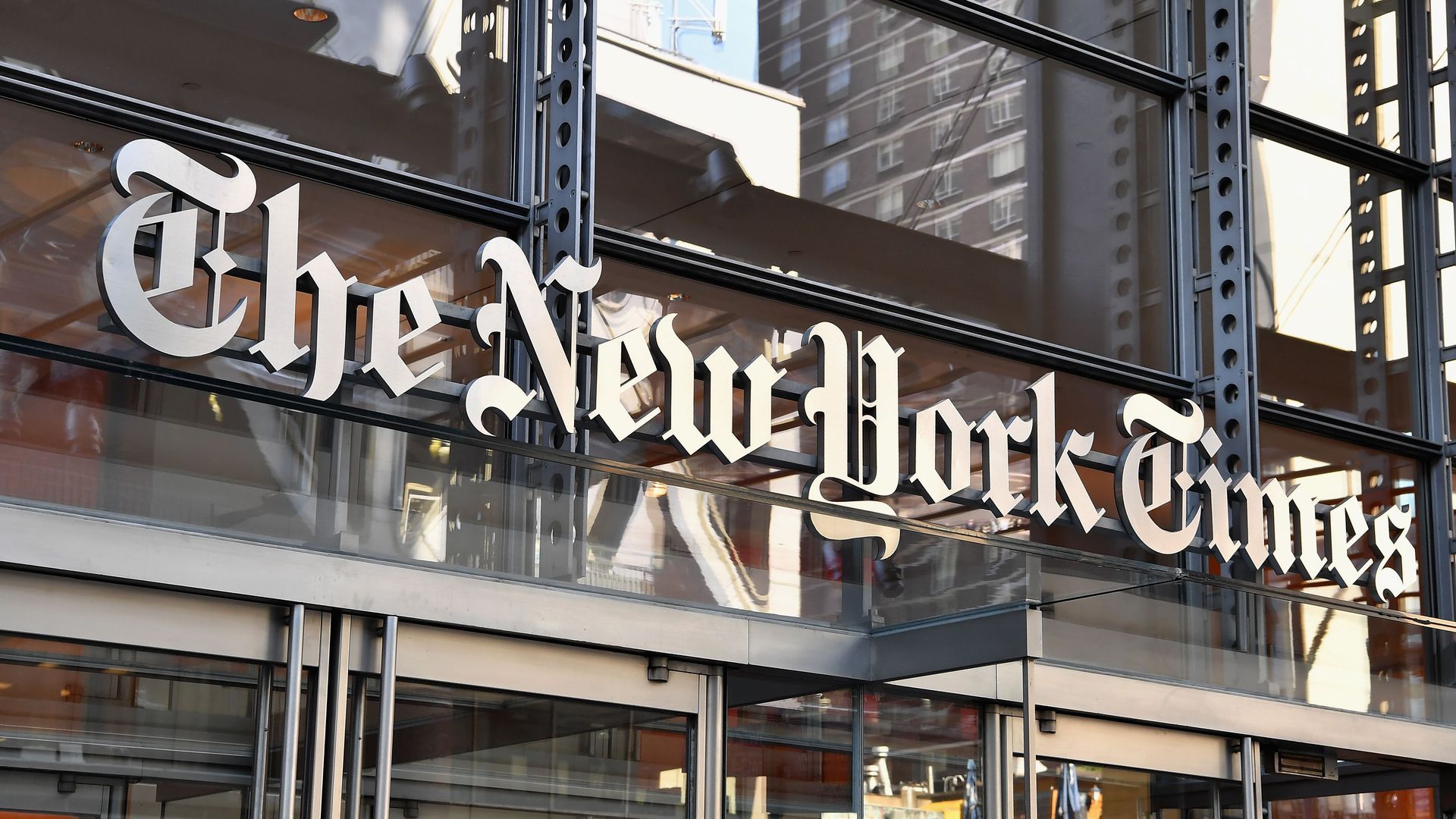 Exclusive: The New York Times will announce today that more than 3 million U.S. students now receive free access to nytimes.com, thanks to more than 30,000 contributions from Times readers.
Why it matters: It's the company's way of investing in the next generation of NYT readers, which it thinks will help it retain current subscribers. "We already have high retention, but I think this could make it almost bullet proof," says Hannah Yang, head of subscription growth.
Details: The donations come from nearly 75 countries and are made possible through its sponsor a student subscription program that launched in 2017.
The access is given to 4,000 schools around the country, including really large school districts in Chicago and Miami-Dade to smaller districts in rural America. So far, schools in all 50 states have been given access.
Some donors are recurring, but most are one-timers. One donor anonymously donated $1 million in 2017. Not including that donation, each donor gives about $50 on average.
The big picture: Yang says while many subscribers pay for the NYT to read it for themselves, many others aim to support the mission of the NYT, and to pass it along to the next generations of readers.
One weird twist: Some schools were initially skeptical of the plan.
"Some schools in some parts country are not going to want this ... There's a skepticism, [with] people asking us, what's our ulterior motive? It was harder to give this away than [we] expected."
— Hannah Yang
7. 1 interesting thing: Headlines matter
A new report from researchers at Cornell University finds that Americans care less about the source of a particular news story, but rather are more concerned with whether a particular headline aligns with the reader's political views.
Why it matters: The study suggests that the source of news may not be as polarizing to users as it is to fact-checkers.
Yes, but: It also reaffirms the notion that people will reject information, even if they trust its source, if it doesn't align with their beliefs.