Axios Markets
March 29, 2023
☕️ Good morning! More drama in Congress is expected today, so you might want to ready your lattes and pop your popcorn.
Today's newsletter is 1,166 words, 4.5 minutes.
1 big thing: Consider the office apocalypse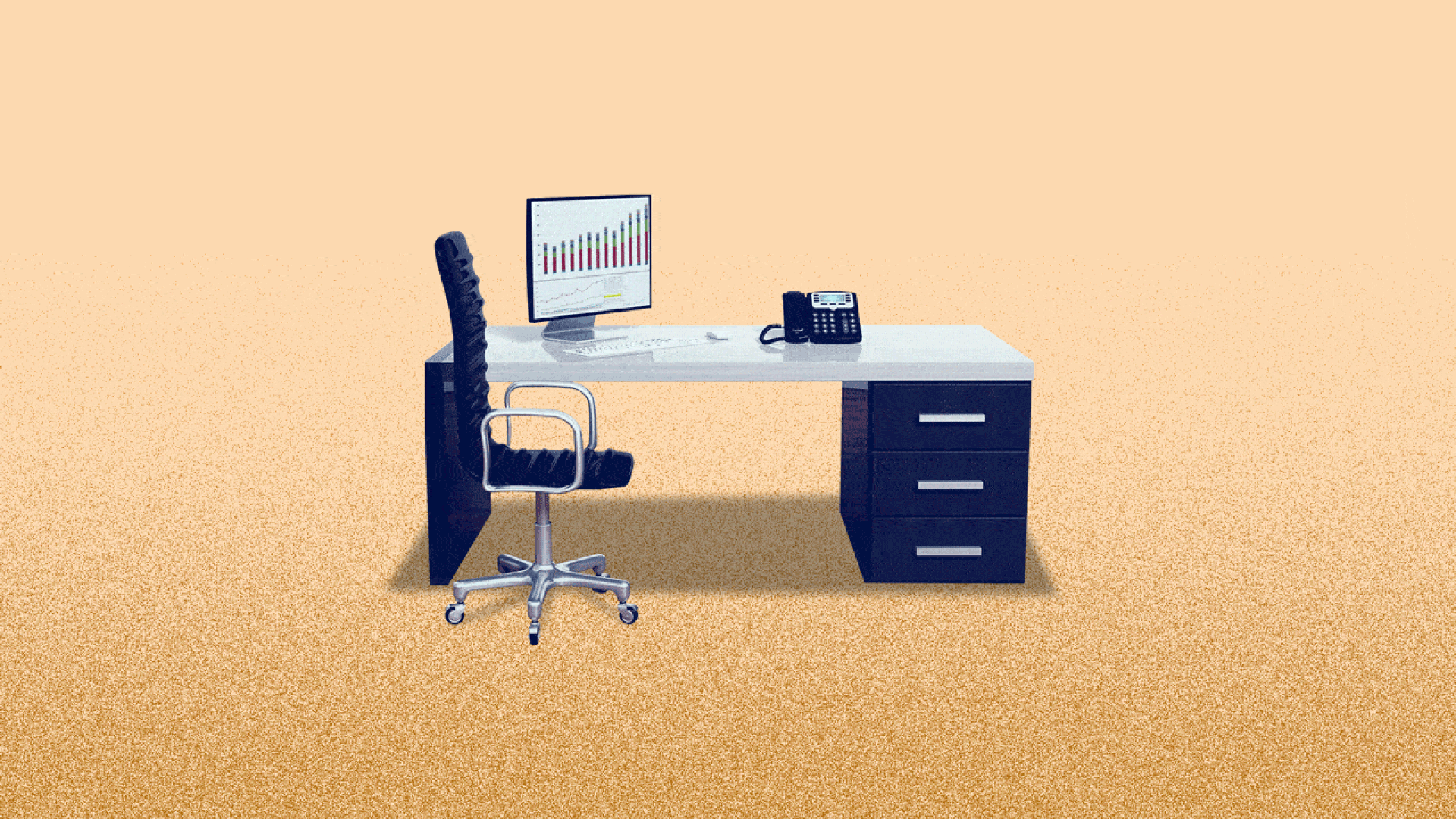 Office vacancies — plus the still simmering banking crisis — have us considering what a potential bust in the $6 trillion U.S. office property market might mean, Matt writes.
Why it matters: A deep downturn in property values is more than a problem for oligarchs, feuding billionaire clans and oil-rich foreign investors.
State of play: Office utilization is still low compared to the before-times, with WFH and hybrid set-ups now standard for millions of former office drones.
By the numbers: Nearly 30% of companies still have remote or hybrid options, the latest government data shows.
Office building appraisal values were down 25% in February compared to a year prior, according to a Goldman Sachs note that cites research shop Green Street.
Office rents in large cities have fallen, too.
The latest: Signs of stress are picking up, with delinquencies on commercial office mortgages touching 2.4% in February, up from 1.5% six months ago, according to Trepp.
Defaults are starting to appear as well.
The impact: The value of commercial property produces anywhere between 20% and 40% of tax revenues for states and localities.
If those revenues fall, governments will have to cut services, raise taxes, or both, making cities less attractive.
Meanwhile, smaller banks are big lenders to real estate developers, putting them at risk if office defaults spike.
Goldman Sachs analysts estimate that banks hold roughly half of the $5.6 trillion in commercial property mortgages outstanding, with the overwhelming majority of that half held at small banks.
Many of those same regional banks have been under pressure since Silicon Valley Bank failed. With deposits migrating to larger institutions — or simply to higher-interest accounts like money markets — they'll have less capacity to refinance loans on office properties.
Property loans typically need to be refinanced every five to seven years — and failure to refinance or pay off the loan can result in a default. When that happens, the debt gets renegotiated, and the lender often takes losses.
If defaults pile up, it could worsen the pressure on office building values and make banks leerier of making office loans — exacerbating the defaults and the banks' losses.
Finally, pension funds have also sunk billions into real estate in recent years. The top 200 institutional managers owned about a half-trillion worth of real estate in 2022, according to trade publication Pensions & Investments.
The bottom line: We're still in the early stages of the post-COVID era for offices, and how it will shake out is the trillion-dollar question.
2. Catch up quick
3. New remote work normal
Millions fewer Americans worked remotely last year, according to a new survey from the Bureau of Labor Statistics, Emily writes.
Why it matters: The data show the work world returning to a new normal, where there is some working from home — more than in the pre-COVID era — but less than at the height of the Zoom and sweatpants moment.
By the numbers: The share of establishments with employees rarely or never working remotely rose to 72.5%, up from 60.1% the year before.
On the flip side: Establishments with employees working remotely some or all of the time declined to 28% last year, down from 40% in 2021.
White-collar industries still have a large share of folks working from home. In the information sector (which includes tech and media companies), 67% of firms had people working from home some or all the time last year.
Financial services saw a big drop from 2021 to 2022 — from 55% to 33%.
State of play: The Wall Street Journal, reporting on the data, suggested the remote era was fading away.
But before the pandemic, only about 5% of workers were remote, according to data from Nicholas Bloom, a Stanford economics professor who's been tracking the trend for years.
4. 💬 Quoted: Clawbacks wanted
"Right now, none of the executives who ran these banks into the ground are barred from taking other banking jobs. None have had their compensation clawed back. None have paid any fines. Some executives have decamped to Hawaii. Others have already gone to work for other banks."
— Sen. Sherrod Brown (D-Ohio), chair of the Senate Banking Committee, at a hearing yesterday on Silicon Valley Bank's failure
Why it matters: Silicon Valley Bank's former CEO Greg Becker — fired by the FDIC when the agency seized the bank — sold $3.6 million in stock a few weeks before the bank's failure. And a bunch of bank employees received bonus checks just hours before the bank was seized.
State of play: At least three senators — Brown, Chris Van Hollen (D-Md.) and Elizabeth Warren (D-Mass.) — said at the hearing that they plan to introduce a bill to hold bank executives accountable if their bank fails.
Go deeper: Key takeaways from the first major Silicon Valley Bank collapse hearing
5. That 20-minute private jet flight on "Succession"
California is famous for its celebrities, its traffic — and the way that the former use private jets to circumvent the latter, Axios' Felix Salmon writes.
Why it matters: The fictional Roy children, the adult offspring of media baron Logan Roy on the HBO series "Succession," are no exception. In the first episode of the current season, they take a private jet to fly from Santa Monica to Santa Barbara — a distance of just 84 miles.
Flashback: We meet the Roy children — Roman, Kendall, and Shiv — in an $83 million Pacific Palisades mansion reportedly owned in real life by a 20-something billionaire who makes technology for self-driving cars.
Their destination: The Pierce family vineyard, being played by a $30 million Montecito estate owned by former Google CEO Eric Schmidt. Awaiting the Roys is matriarch Nan Pierce, who is selling PGM, the family media business.
How it works: The drive up the coast is scenic, but would take about 1 hour and 40 minutes, per Google Maps, after accounting for the inevitable traffic. And a helicopter is out of the question since they're not allowed in Montecito.
Instead, the Roys take a private jet — which involves a 20-minute drive to Santa Monica airport, a flight of about 20 minutes, and then another 25 minutes to drive from the Santa Barbara airport to the Montecito estate. Add in a few minutes at either end for taxiing and other logistics, and the door-to-door time is probably about 1 hour and 15 minutes.
In other words: They saved perhaps half an hour in travel time; the cost in carbon emissions alone is left as an exercise for the reader.
If this was forwarded to you ... sign up here! We'll hit your inbox every day.
Today's Markets was edited by Kate Marino and copy edited by Bill Kole.