Axios Login
January 29, 2018
After a full four days at home (all of them spent sick), I'm headed to Los Angeles this week for an Axios roundtable discussion on the future of transportation and then to Upfront Summit.
Skepticism greets proposal to nationalize 5G wireless network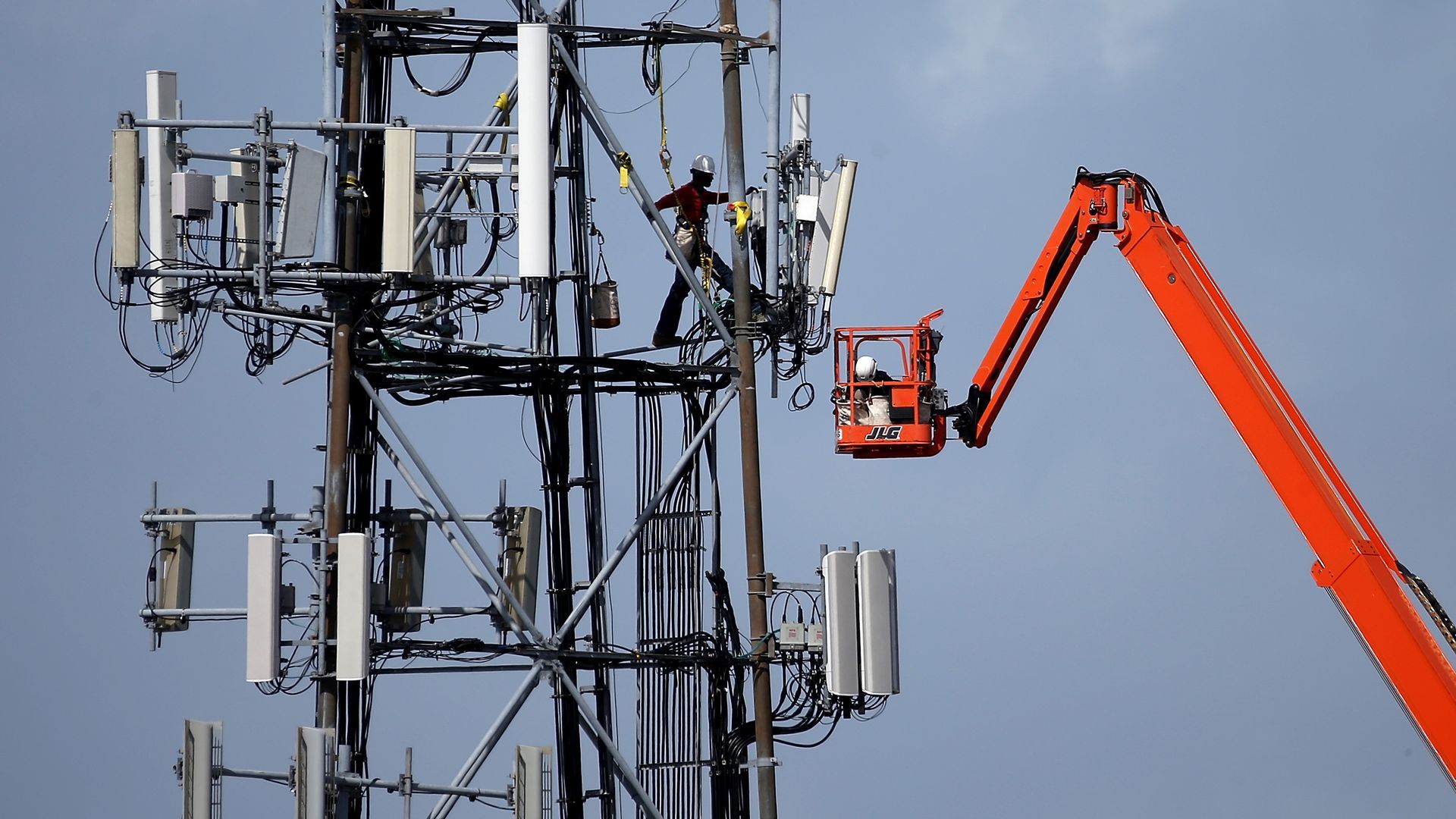 A proposal for the U.S. government to build its own 5G network — produced by a staffer for President Trump's National Security Council and first reported by Axios on Sunday — is generating blowback from a number of corners.
What we're hearing: Those sounding alarm bells range from those who fear it could lead to greater surveillance to those who see it as an unwarranted encroachment on free enterprise. Still others worry that government control of key communications networks could be a threat to free speech.
Both the FCC and CTIA issued statements this morning opposing the idea:
"The wireless industry agrees that winning the race to 5G is a national priority. The government should pursue the free market policies that enabled the U.S. wireless industry to win the race to 4G." 
— CTIA president and CEO Meredith Attwell Baker via statement
"What government can and should do is to push spectrum into the commercial marketplace and set rules that encourage the private sector to develop and deploy next-generation infrastructure.  Any federal effort to construct a nationalized 5G network would be a costly and counterproductive distraction from the policies we need to help the United States win the 5G future."
— FCC chairman Ajit Pai
Why it matters: Even if the U.S. government builds and pays for the 5G network, it will need the support of the wireless industry — carriers, equipment vendors and device makers — to become a reality.
Deafening silence: Three of the four major wireless carriers either declined comment or didn't return requests for comment. The only one that did speak out, AT&T, said it couldn't comment specifically on the proposal, but added that private sector work on 5G is "already well down the road."
Break from the past: Twitter VP Colin Crowell noted that "[n]ationalization of a key resource in the nation's wireless infrastructure would be a dramatic departure from policies predicated on the free market driving innovation, competition, and consumer benefits."
Situational awareness: David McCabe notes that David Redl, the top Commerce official on spectrum, is appearing at the State of the Net conference this morning, while FCC chairman Ajit Pai presides over an open FCC meeting on Tuesday — which he always follows with a press conference. It should be an interesting week.
Go deeper: Check out How 5G works and read Bloomberg's piece.
Talking Apple: What comes after the iPhone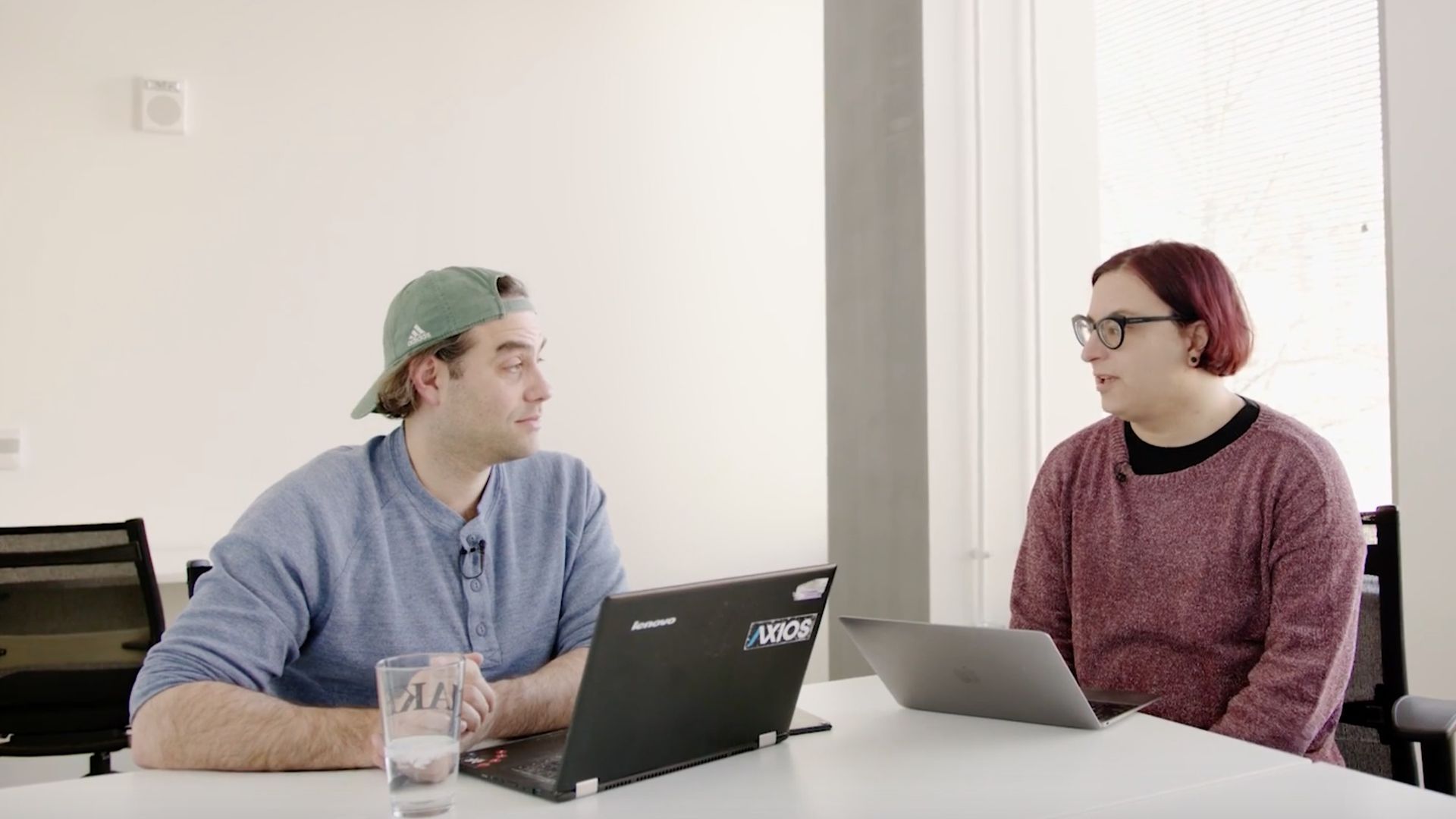 After offering our two cents on Amazon, Dan Primack and I also took some time earlier this month to discuss the future facing Apple, including its need for a big next act beyond the iPhone.
My take:
Apple needs, in order to justify itself, ... another business.
It grew itself by taking over whole industries.
The iPod created an industry. The iPhone took over the phone industry... I think they need to find an industry to transform.
Dan's take: Apple's cash is burning a hole in its pocket — and they could afford to buy Tesla and Netflix and still have plenty of cash leftover.
Watch: You can see the full video here.
Scoop: Mapbox hires a CFO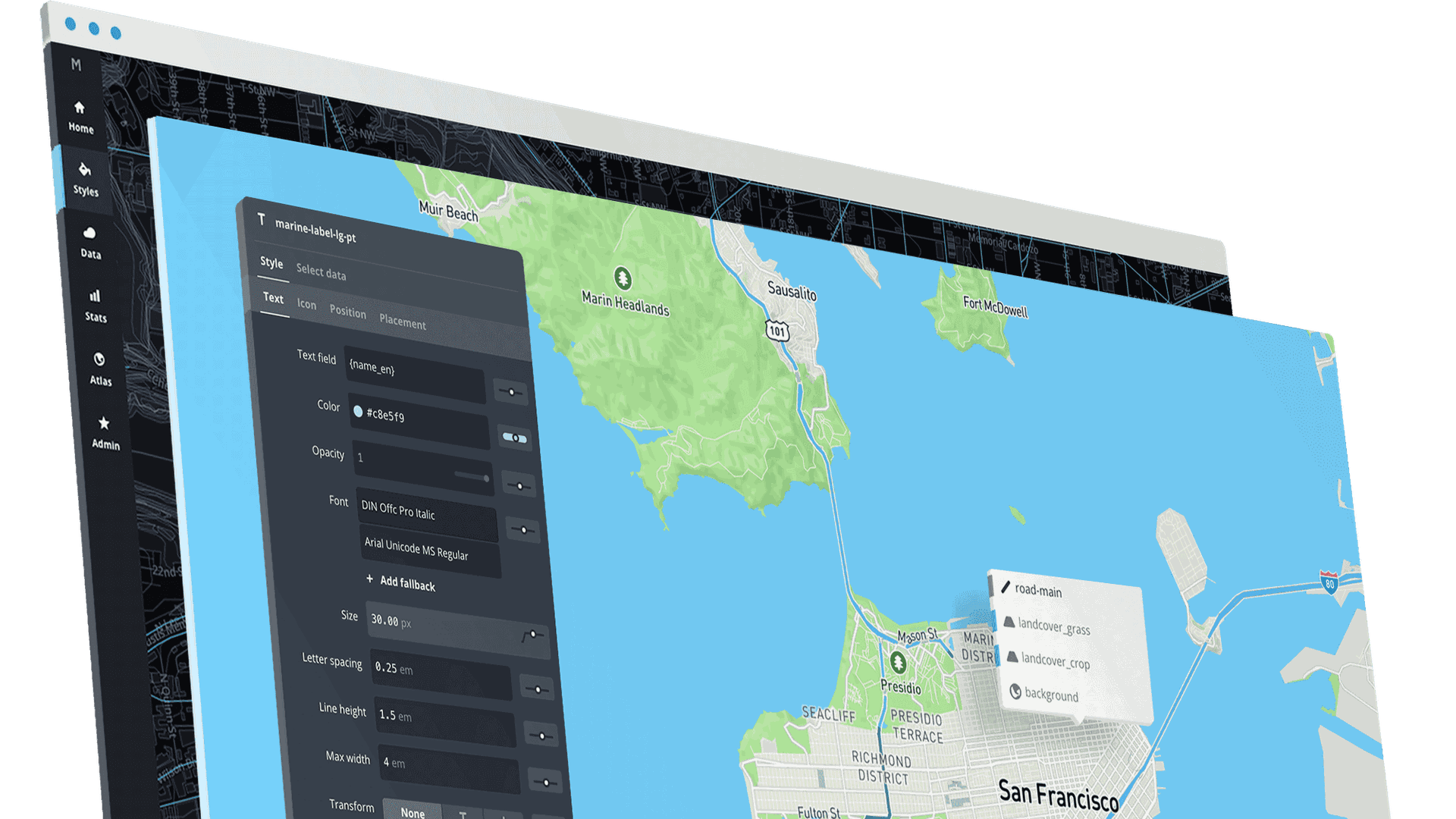 Mapbox plans to announce later today it has hired its first CFO: John Bonney, who was previously CFO of enterprise software maker FinancialForce.
In their words: "The SoftBank raise is more than the average IPO and it is just a lot to manage," CEO Eric Gundersen told Axios. "We've got big plans and John is going to be ... instrumental in scaling."
On the roadmap: Mapbox is just moving into a larger D.C. office and looking to expand its business in automotive (including ride-sharing) as well as augmented reality/ virtual reality and gaming.
Right now, Mapbox' mapping services are mostly used in logistics, business intelligence and to power consumer services, such as Snapchat Maps.
Take Note
On Tap
The State of the Net conference takes place at the Newseum in D.C. and Axios' Kim Hart will be interviewing deputy AG Rod Rosenstein.
Earnings reports include Sohu.com and Overstock.com.
Trading Places
Oath, the Verizon unit that houses AOL and Yahoo, named former Dropbox CFO Vanessa Wittman as its CFO. Former Oath CFO Holly Hess will lead cost-cutting initiative at parent company Verizon.
Former Facebook general counsel Ted Ullyot is stepping down from his current role as head of policy for venture firm Andreessen Horowitz, per Recode.
ICYMI