Just a reminder: If your interests span more than just the world of tech, we have a whole range of newsletters at Axios covering science, health, politics, the future of work, and more. You can sign up for any (or all) of them here.
https://www.axios.com/newsletters/axios-login-ce8c7bc8-5d87-4964-a367-957ee83e013e.html?chunk=0#story0
Critic review of Samsung's Bixby: "half-baked"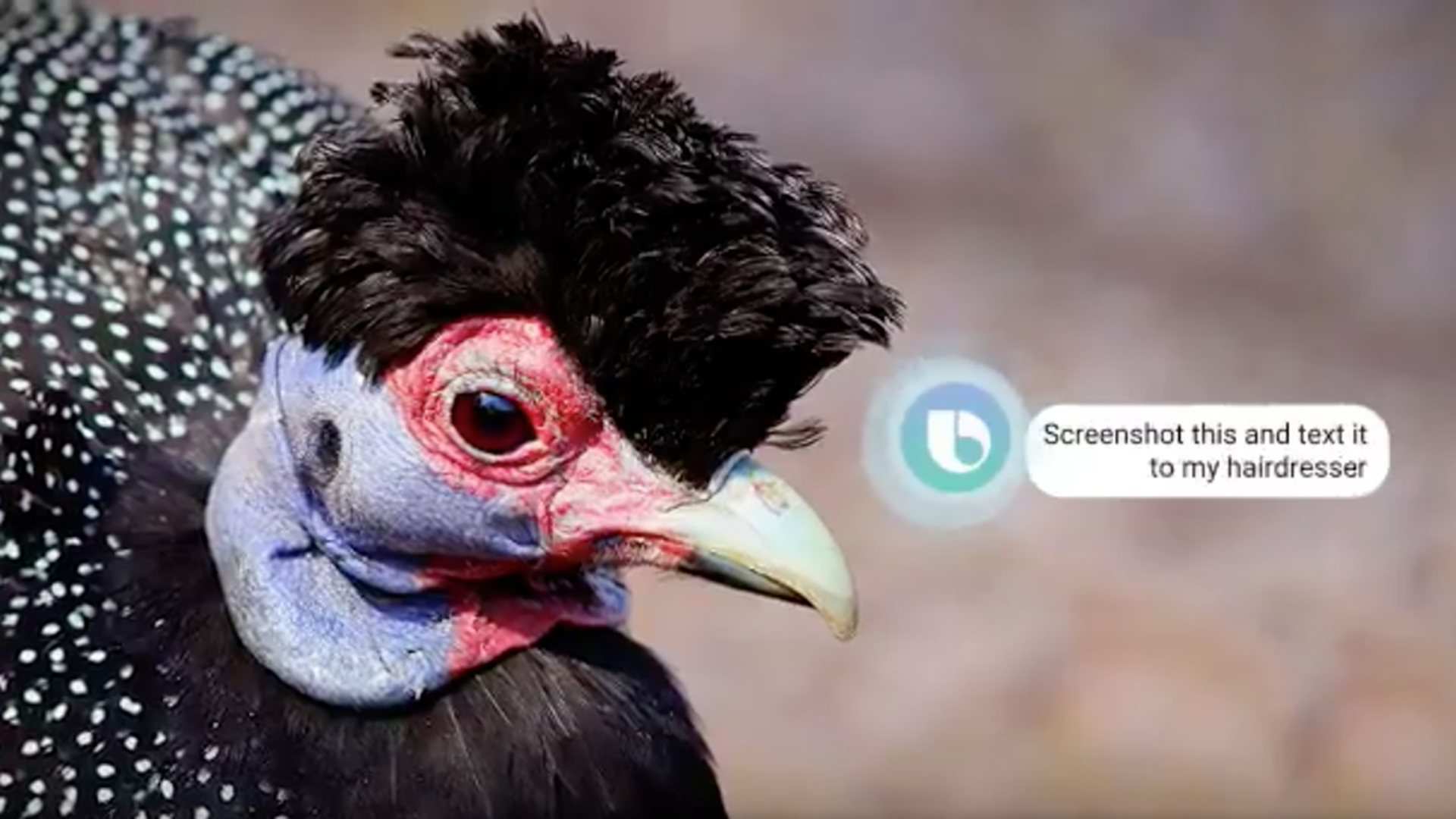 After several delays, Samsung finally released its Bixby voice assistant in the U.S. But initial reviews suggest that the company might have done well to keep working a little longer.
Samsung's pitch: "Bixby knows how to get things done," Samsung said in a tweet, showing a video of the voice assistant in action. Samsung's promotion is that while Google's Assistant and Apple's Siri can answer a small range of queries, Bixby can actually control key apps via voice.
Critic reviews: The Verge panned Bixby as did Business Insider, which called it a "half-baked assistant." The Washington Post was kinder, saying that Bixby "has promise, but it's no Siri killer."
More: As if that weren't enough, Samsung was also called out for using sexist hashtags in describing the attributes of the male and female voices for Bixby. The hashtags that Samsung associated with choosing a male voice were "assertive, confident and clear," while the female voice was described as "chipper, clear and cheerful." Samsung quickly backpedaled and said it was working to remove the descriptors.
Why it matters: Voice assistants are seen as a key new platform in computing — one in which Apple, Google, and Amazon are investing heavily. Eager to show itself as capable of more than hardware and to stand out from Android rivals, Samsung has been betting big on voice technology, including last year's acquisition of Viv Labs.
https://www.axios.com/newsletters/axios-login-ce8c7bc8-5d87-4964-a367-957ee83e013e.html?chunk=1#story1
Big tech can buy deeper into health — but do they want to?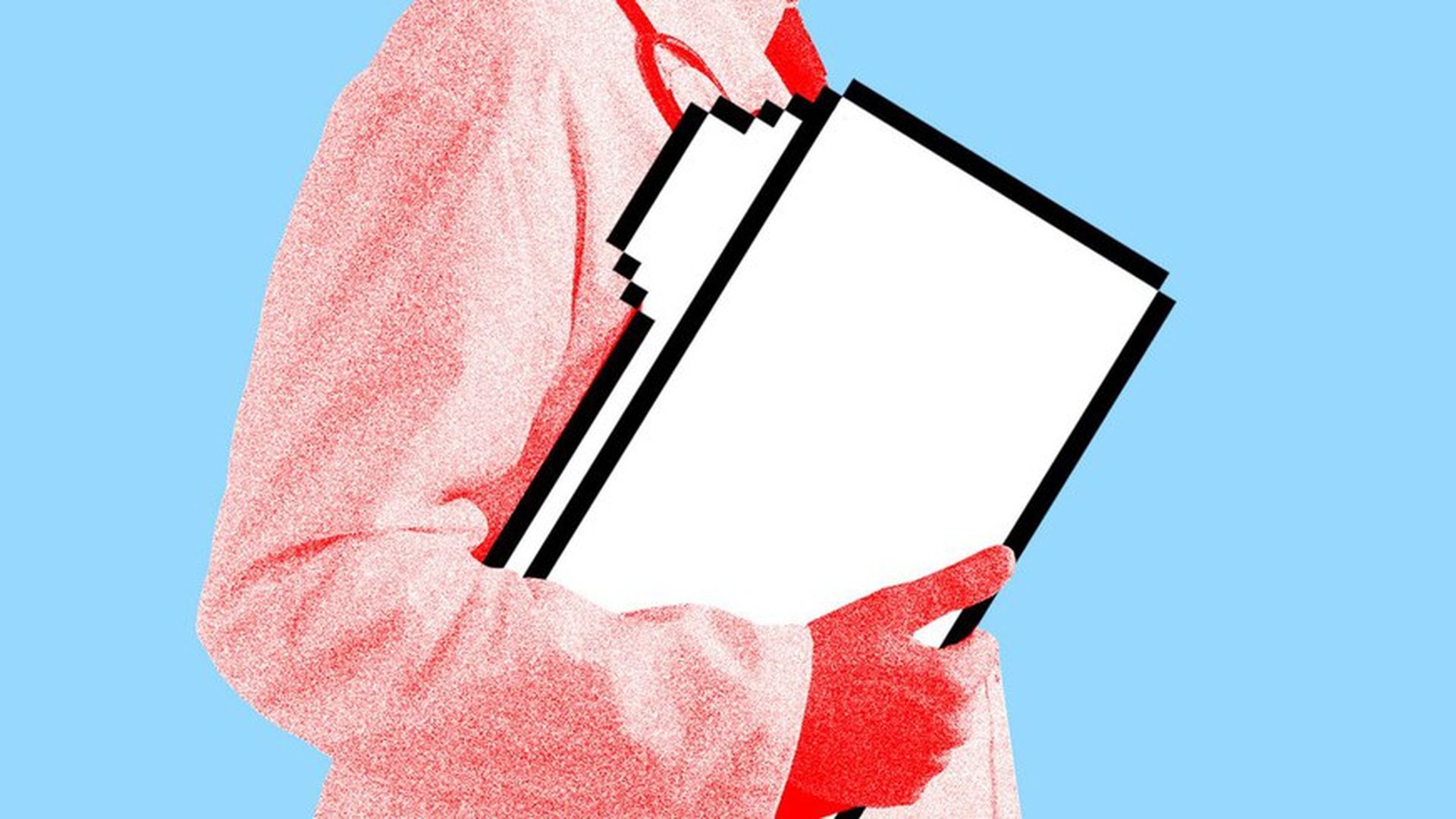 At various times, Apple, Microsoft, Google, and Amazon have all indicated some interest in getting deeper into the health care business, and all the companies have at least nibbled at the edges.
Past efforts: Microsoft and Google have attempted to enter the electronic health record industry dating back more than a decade, while IBM has made a number of acquisitions to build its Watson Health unit.
Future opportunity: If a major tech conglomerate wanted to take a bigger gamble on health care, there are a lot of ways to get in the industry right now.
The pros: Health care has a lot of appeal, both from the money to be made and the prospect of helping keep people healthier by analyzing health care data. The industry has moved a lot of its records from paper to digital form, but many people think the information could be made a whole lot more useful and shareable.
Apple is clearly interested in making the Apple Watch and iPhone a central place for personal health information, while Google's parent company owns Verily, a unit that specializes in health technology.
The cons: Health care is a highly regulated and often slow-moving industry. Often success is determined by what the government or insurance agency decides it will pay for, versus the best technology.
Read more: Bob Herman explores the possibilities, including the potential for Apple buying Athenahealth.
https://www.axios.com/newsletters/axios-login-ce8c7bc8-5d87-4964-a367-957ee83e013e.html?chunk=2#story2
A rift between activists and tech firms on net neutrality strategy
Big tech companies and their longtime allies on the left are at odds over how to deal with net neutrality — and the fight is getting nasty.
Tech firms: Facebook and Reddit have both indicated they would be open to settling the net neutrality question through legislation, while maintaining support for the regulations already in place. "At Facebook, we strongly support those rules," wrote Mark Zuckerberg in a Facebook post last week. "We're also open to working with members of Congress and anyone else on laws to protect net neutrality."
The activists: The grassroots groups generally don't see themselves getting a fair shake from the current Congress, where Republicans have close relationships with internet providers who don't like strict net neutrality rules and have a powerful lobbying army. An industry source who supports the current rules said that because the grassroots groups serve their own constituencies that want the strongest possible rules, they don't have to follow the lead of large tech companies.
Why it matters: The long-time alliance between giant tech companies like Google, Facebook, and Amazon and progressive advocates has been a powerful weapon in fights over copyright and surveillance reform. But the current squabbling makes it harder for the tech industry to get what it needs from Republicans and robs the activists of a united front as they fight an uphill battle to preserve the current rules.
Read more: David goes deeper into the net neutrality fight.
https://www.axios.com/newsletters/axios-login-ce8c7bc8-5d87-4964-a367-957ee83e013e.html?chunk=3#story3
U.S. journalists paying a higher price for doing their job
One of the big topics at Fortune's Brainstorm Tech conference, which wrapped up on Wednesday, was the proliferation of "fake news" — and the U.S. government's increasingly adversarial relationship with the press.
Univision chief content officer Isaac Lee offered a pretty brutal assessment of the press under President Trump: "This is starting to look like a Latin American third-world country."
Historically, American journalists have faced only mild repercussions for unflattering reporting such as being iced out of events or seeing key interviews go to rivals. But that's changed with Trump, according to Lee, who started his career as a journalist in Colombia in a time when reporters feared for their lives.
https://www.axios.com/newsletters/axios-login-ce8c7bc8-5d87-4964-a367-957ee83e013e.html?chunk=4#story4
https://www.axios.com/newsletters/axios-login-ce8c7bc8-5d87-4964-a367-957ee83e013e.html?chunk=5#story5