Hi from Vancouver, where I am ready for my mind to be blown during a week full of talks at the TED Conference. We'll be bringing you the highlights from the talks as well as from the many cool conversations and demos that happen on the sidelines.
Q&A: Former Zite CEO Johnson on his new satellite startup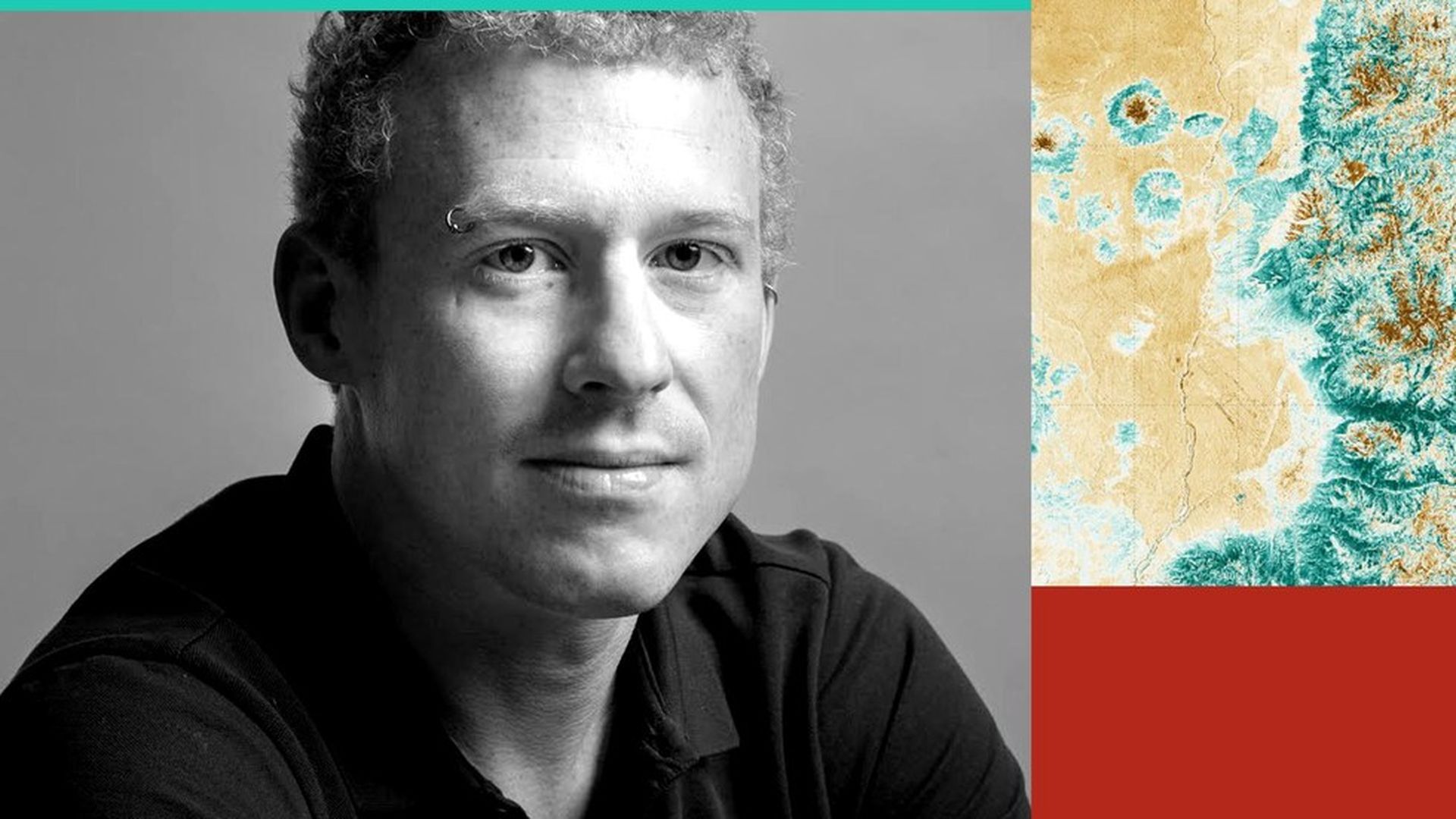 When I last heard from Mark Johnson, he was running Zite, the news startup sold to CNN for $20 million in 2014 and then later resold to Flipboard. Johnson left at that point and, for the last couple years, has been running Descartes Labs, a 34-person New Mexico startup aiming to quickly make sense of complex satellite images.
Descartes has released a few different early applications, such as measuring the yield of corn crops. On Monday, Descartes is announcing plans to make its technology available to other companies and researchers. One of the first customers is Los Alamos National Labs, the place which developed the technology that underlies Descartes' work. Among the projects Descartes is powering is one led by a mosquito-borne-disease researcher who is using the technology to analyze pools of standing water across the globe.
In a nutshell: Hundreds of satellites are going up over the next few years, which means there will be even more demand for technology to interpret that data. Descartes has raised $3 million from Crosslink Capital and hopes to have 60 employees by the end of the year.
For our Monday Q and A, I spoke with Johnson about the new startup, the difference between working in New Mexico vs. the San Francisco Bay Area, and more. Click here for the full interview.
A key issue in the latest Uber exposé has nothing to do with Uber
The latest New York Times expose on Uber raised some disturbing questions — and not just about Uber.
The fact that Uber apparently tagged users and continued to keep tabs on them even after they deleted the app is clearly a concern, especially on top of all the other things the company is accused of doing. And it nearly got them kicked out of the App Store.
But the article also sheds light on another questionable but widespread tactic among tech firms: the tracking of user data across multiple sites and applications. The Uber article focuses the spotlight on Slice Intelligence, which sold Uber anonymized data on Lyft's customers, using the data from its Unroll.me service.
Unroll.me offers people a highly useful digest of their online activity. But with that free service, users don't always think about the data they are handing over or how it might be used. Unroll.me issued a statement apologizing for the fact that many people were unaware how their data is used.
But it's not just Unroll.me.
It's true of everything from Google to Facebook. We give over tons of data without paying much attention to how that information is being used, shared and sold. That's why, in Europe for example, a much higher premium is placed on privacy and giving people more explicit control of their data.
Scenes from the March for Science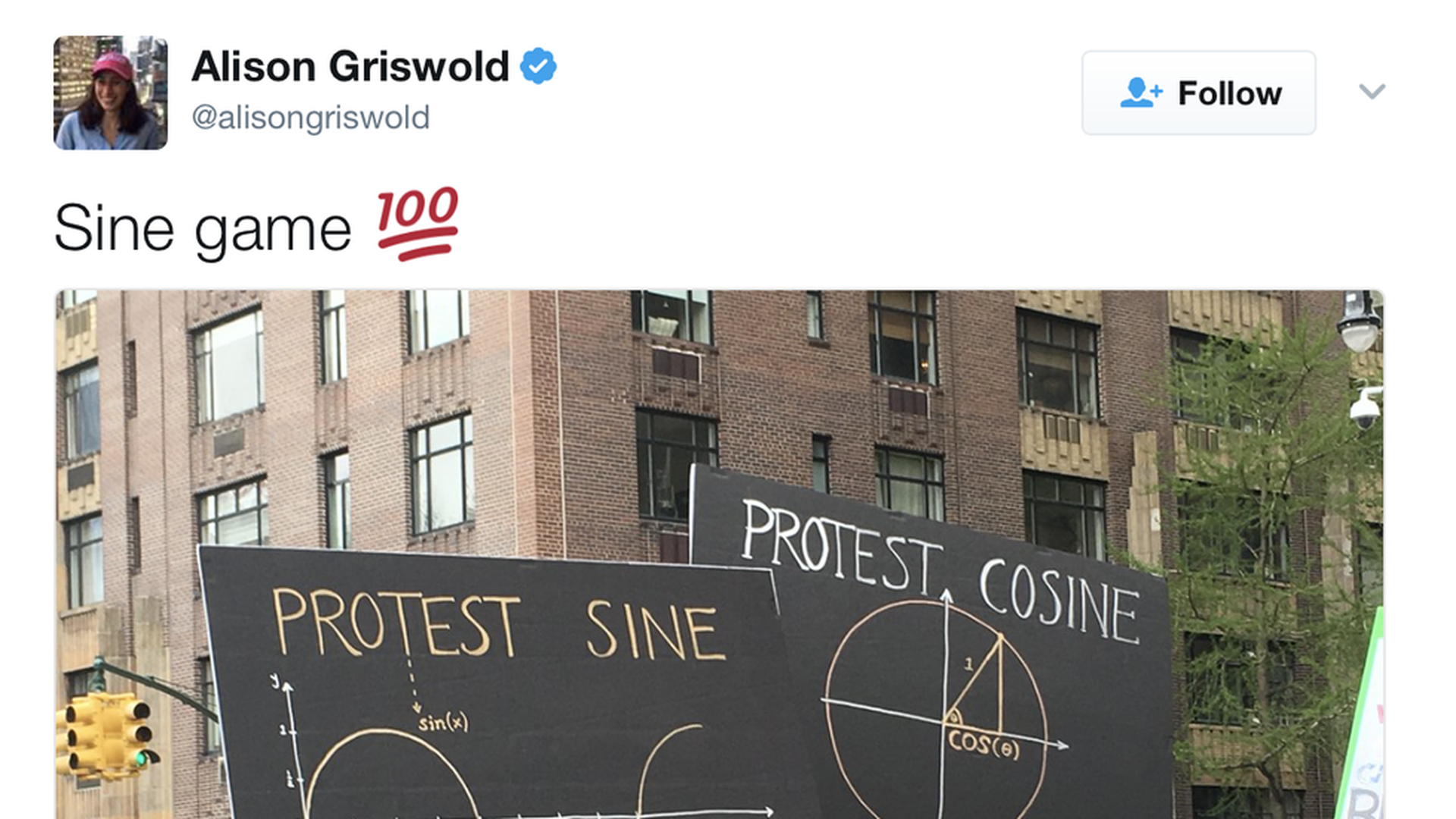 Earth Day on Saturday this year brought the anti-Trump March for Science. My smart science colleague Alison Snyder has a look at why the march might not change many minds.
And while that may well be true, there were some pretty awesome signs like the ones above. This one was pretty good too. For more, CNET has a whole gallery of images from the Silicon Valley rally (taken by my former colleague, Stephen Shankland).
Galaxy S8 has $300 in materials but fetches $720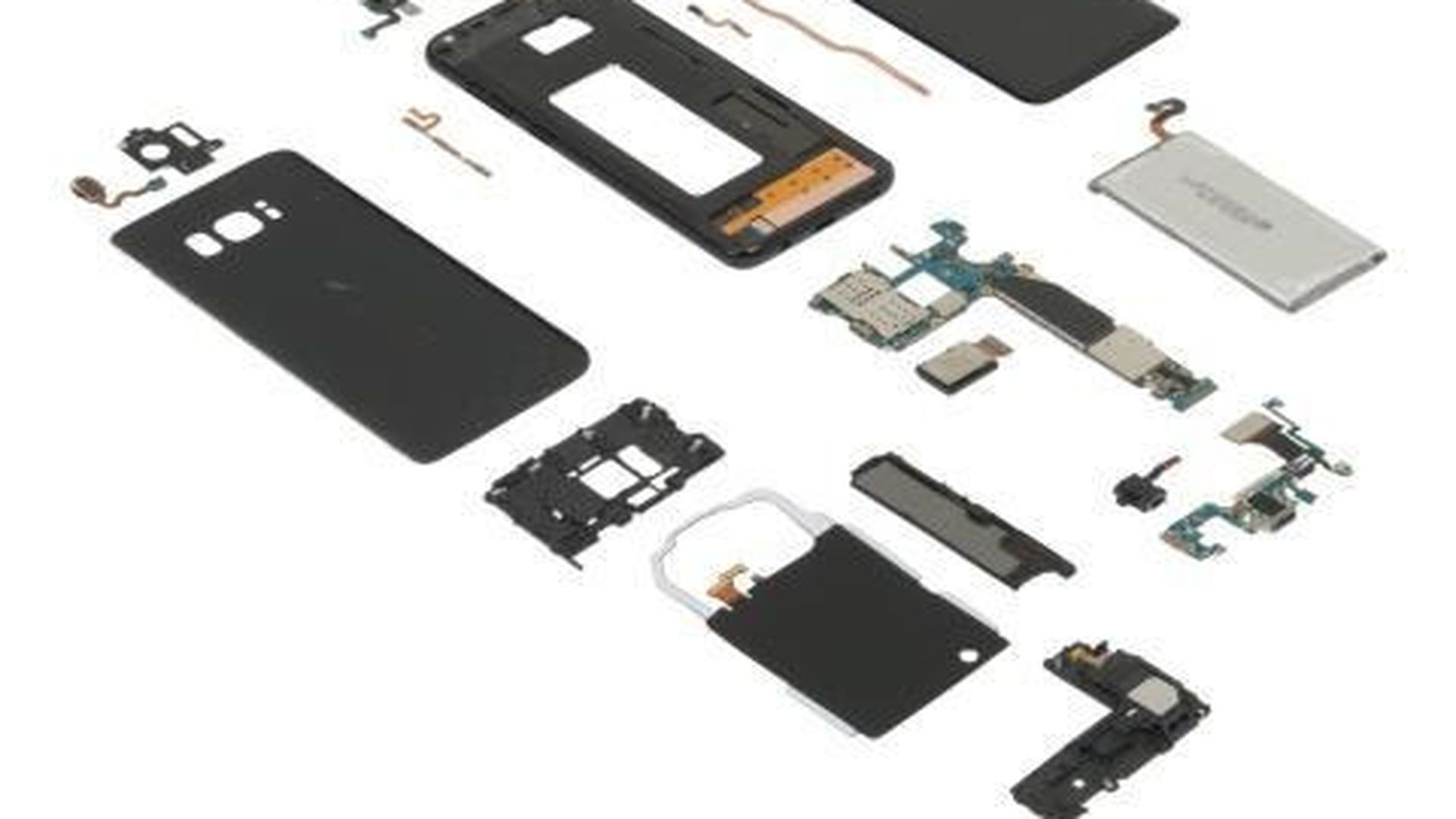 Do you wonder what's inside that new Samsung Galaxy S8? Well, about $300 in parts, according to IHS Markit, which completed its preliminary teardown.
That's about $43 more than the prior Galaxy S7 model and $36 higher than the Galaxy S7 Edge, which IHS notes is probably the better comparison.
It may also be, IHS speculates, similar to parts expected in the next high-end iPhone.
Season 4 of 'Silicon Valley' kicks off with Uber scene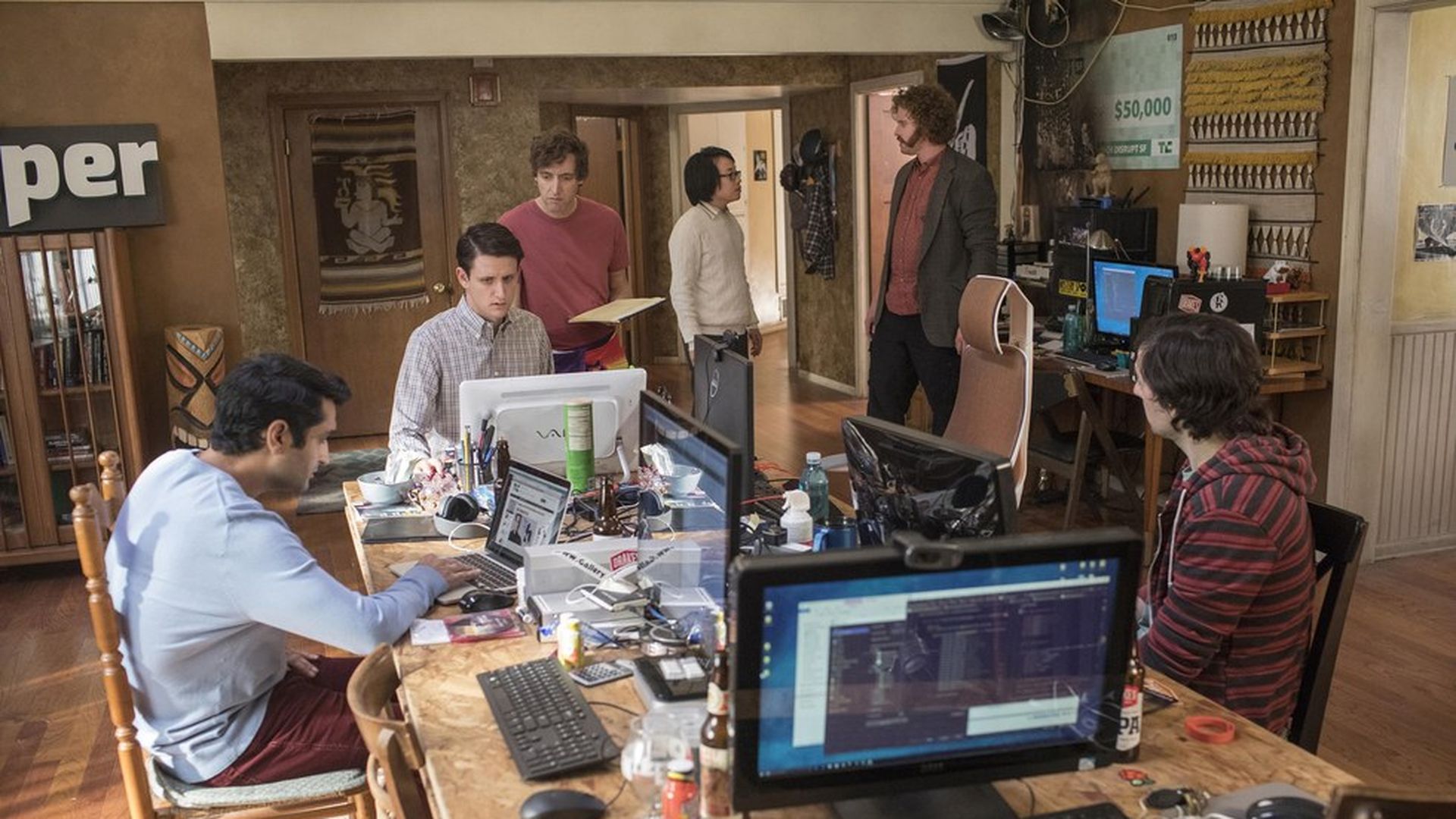 Last night, HBO's "Silicon Valley" debuted its fourth season. We went to the premiere and interviewed the cast a couple weeks ago, but here are some key moments from this season's first show, according to show expert Kia.
Richard Hendricks, CEO of Pied Piper, pretends to be an investor's Uber driver in order to subtly pitch him his startup's app. Not only are cases of mistaken Uber drivers a reality, but passengers are regularly sharing anecdotes on social media about drivers telling them about their startup or app — even HBO's writers couldn't make this up.
The investor tells Richard to call him when Pied Piper has one million daily active users. In Silicon Valley, demonstrating that enough consumers use a product regularly is one of the most commonly used marker of success.
Punished by her boss for siding with Pied Piper, venture capitalist Monica Hall is moved to an office that faces the men's bathroom. This is a subtle nod at what happens to the few women who make it far enough in tech: They'll quickly punished for going against the grain, and often subjected to "crude male culture."
Tech execs descend on D.C.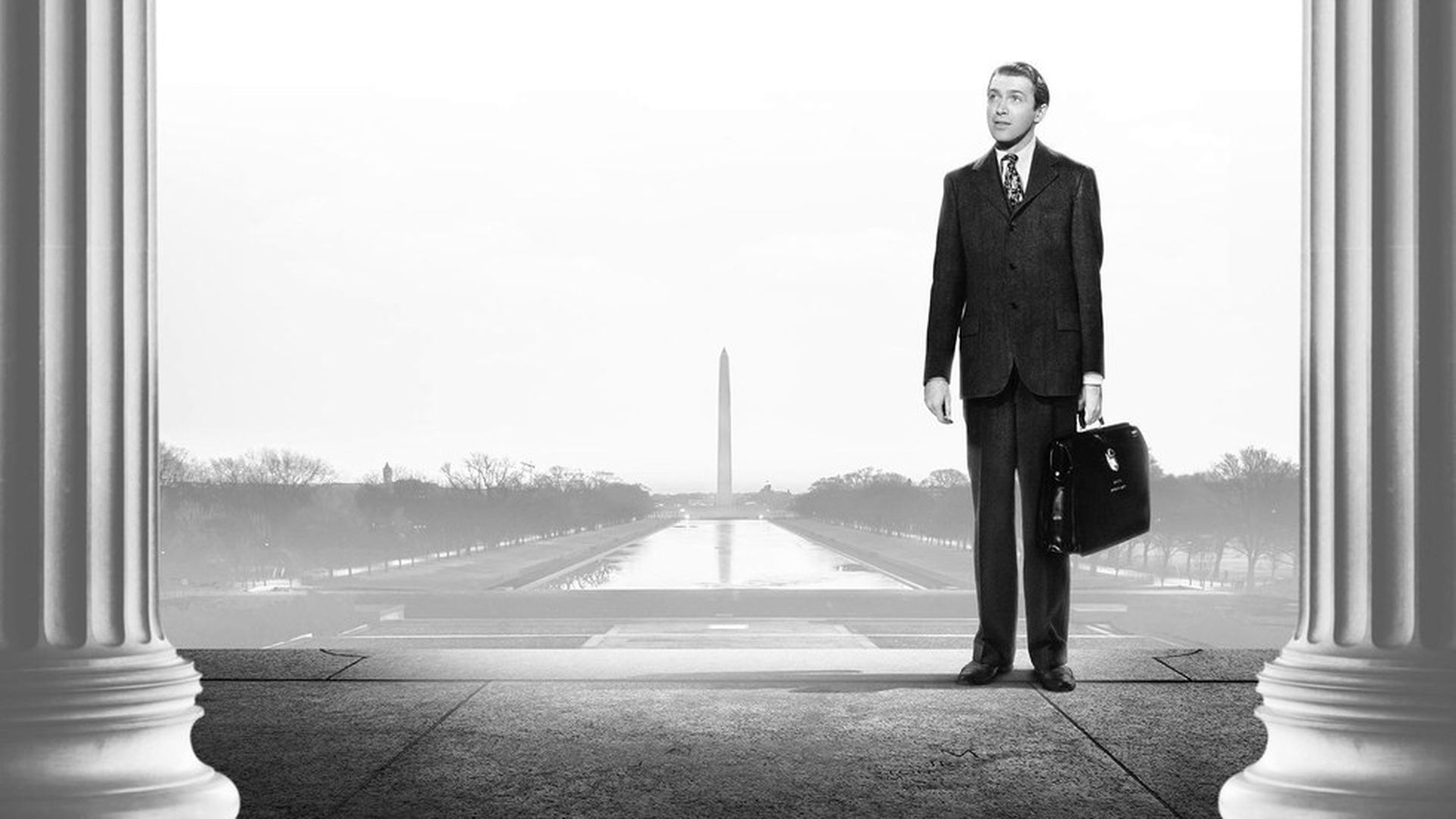 More than 20 CEOs and top execs from major tech companies will be meeting with lawmakers and Trump administration officials as part of an effort by TechNet. Attendees are slated to include Cisco's John Chambers, Kleiner Perkins' John Doerr, Oracle CEO Safra Catz, Microsoft's Brad Smith, and Box CEO Aaron Levie. On the agenda: Education reform (including getting computer science curriculum in every school), tax reform, cyber security initiatives, high-skilled immigration, and startup-friendly policies.
Also flying in this week are about 50 execs from app companies that are part of the App Association. They'll be addressing similar issues as the larger companies, also throwing into the mix how law enforcement gets access to data.
Take Note
On Tap: As mentioned, the TED conference starts Monday and I'll be there all week. So if you are in Vancouver, say hi.
Trading Places: Hyperloop One marketing chief Kimberly Salzer has left for a similar post at robotics startup Ozobot, according to Recode.
ICYMI: Uber and Lyft are being sued for patent infringement over the software they use to manage their ride-hailing services...Congressional Democrats want the White House to fill the many, many open positions in the Office of Science and Technology Policy.
After you Login
Check out this idea for using Legos to make a retro-cool charging station for mobile devices.
I know you love the newsletter. But be sure to check out Axios.com throughout the day for the latest tech (and non-tech) news. It's a really quick way to make sense of a crazy world.