Axios Login
March 13, 2017
Hi, and welcome to the debut edition of Login, Axios' tech newsletter. We're thrilled you're here, bright and early, for the start of what promises to be a fun ride. We aim to break down the biggest tech news—and break news, too (hint, hint). Tell us what you think, and tell your friends to sign up here.
Bill Gates on Trump, AI and his role at Microsoft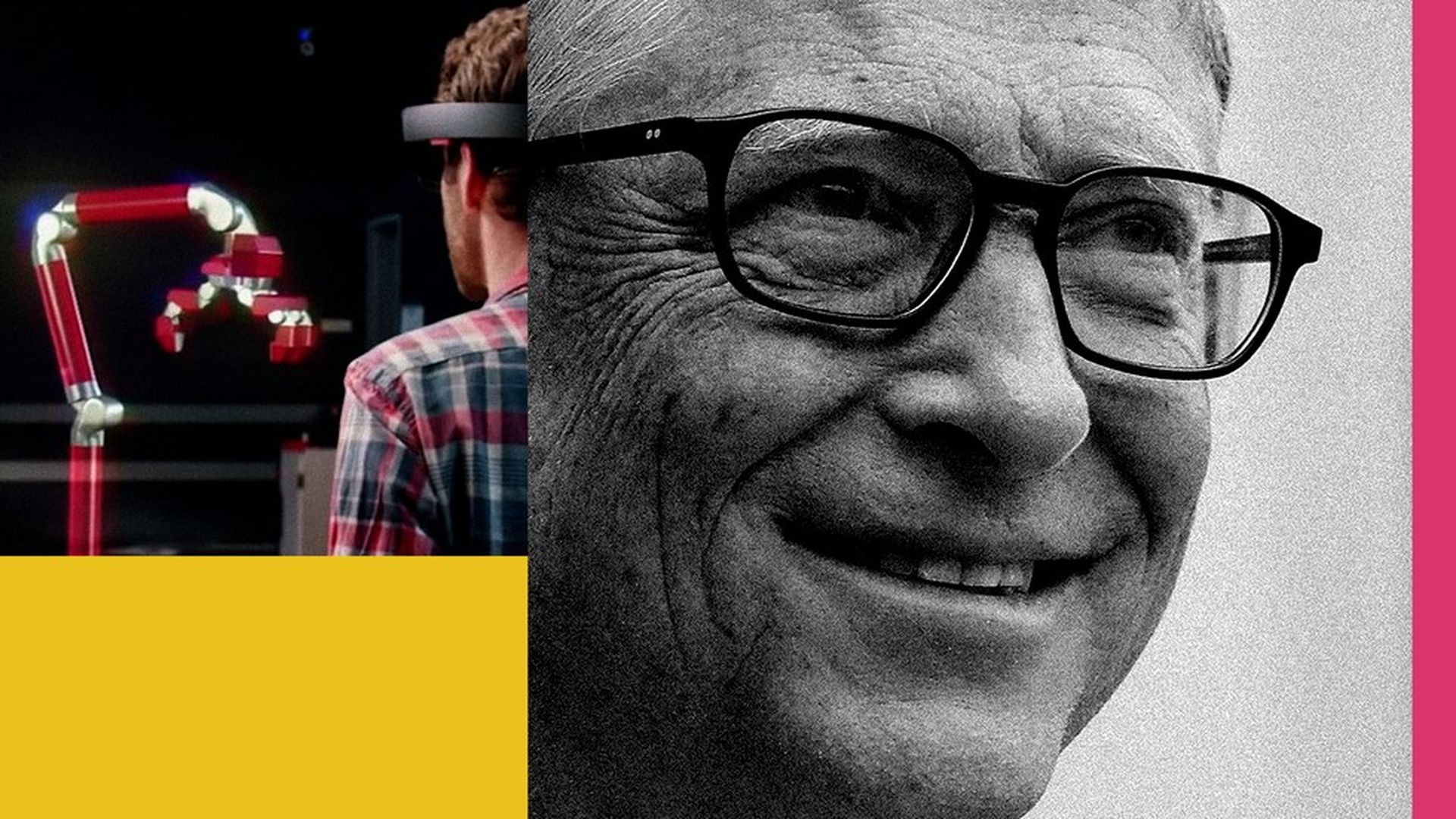 Login will start each Monday with a short interview. For the first one, we decided to go to the father of the modern tech industry, Bill Gates. You can read the full Q and A here. But since we are all about smart brevity here at Axios, here are Gates' three main points:
On Trump's move to cut foreign aid and pull back on environmental regulation:
By investing in the scientific and technical work that we need to create the energy mix of the future, we'll not only help solve climate change, we'll also create new industries and companies in the United States. When it comes to foreign aid, investing to improve health and development around the world keeps America more secure and brings stability to parts of the world that are vulnerable.
On whether virtual reality and augmented reality are the next platform of computing:
There are a lot of "next frontiers" in computing. Mixed reality is one of them, and so are AI and quantum computing... But the full immersive experience of VR makes it impractical for daily life, and that's where augmented reality and mixed reality experiences can take the lead.
On what he's doing these days at Microsoft:
Most of my time is focused on my foundation work, but I still spend a lot of time meeting with Satya and some of the other leaders at the company to do product reviews and talk about their visions for the future and how we can innovate our way there. The work Microsoft is doing in cloud computing and AI is really exciting.
Behind the Intel-Mobileye deal
Intel is making a major move in the self-driving car wars, Axios' Dan Primack reports this morning, agreeing to buy Israel's Mobileye for approximately $15 billion. We expect an announcement to come soon.
Intel's blockbuster deal for Mobileye comes as both companies were feeling the heat, sources said. Mobileye was increasingly uncomfortable remaining independent, while Intel, after missing out on the smartphone revolution, has been spending big to make sure it doesn't miss the next big waves of computing, including cars, virtual reality and artificial intelligence.
Intel, along with BMW, announced a partnership with Mobileye at CES with plans to get 40 autonomous cars on the road by the second half of this year. But the talks between Intel and Mobileye continued beyond that, eventually resulting in the deal, according to a source.
Uber had a pretty good week, actually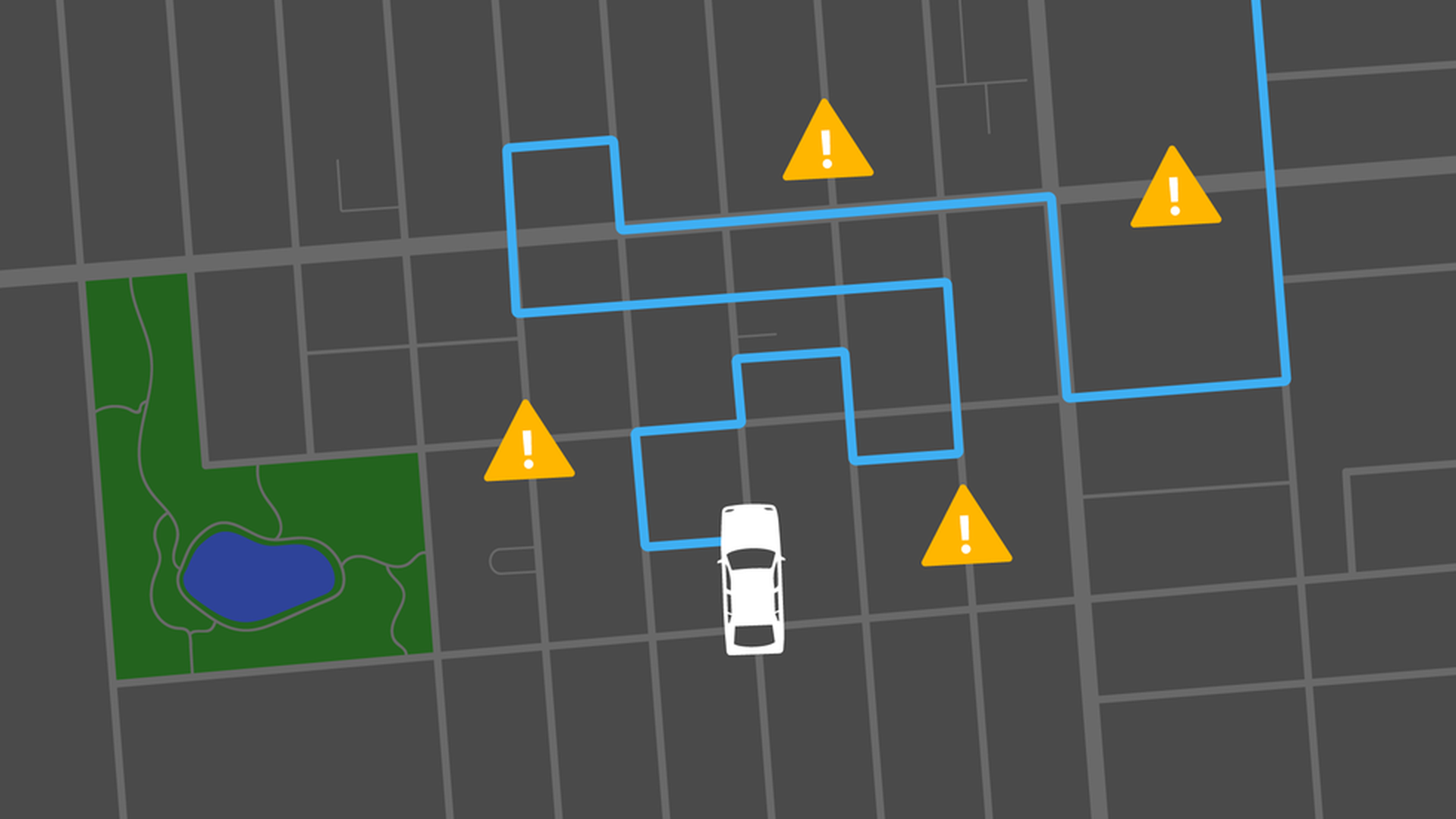 No, not when it comes to corporate stuff. That's all still a mess.
But Uber, the service, was firing on all cylinders. In fact, the week of Feb. 27 set a record in terms of the number of Uber trips taken in the U.S., according to my sources.
Here are two big reasons why many riders are sticking with Uber:
1. Lyft is not a credible alternative in many Uber markets. That leaves people with the option or cabs or public transit, and it's fair to say those aren't beloved entities either.
2. Drivers are essentially Uber's customer relations department and people love their drivers. However bad things are at HQ in San Francisco, most people's interaction with Uber are via an app and with their drivers.
That's not to say Uber doesn't have long-term problems on its hands. It has been losing a lot of key talent which could hamper its long-term ambitions to morph from a driver-based service to an autonomous car company. And, as Business Insider pointed out Friday, the situation could get worse once Uber employees collect last year's bonus.
DC Dispatch: Who's in the running to join the FCC
Tech isn't top of mind in Washington right now, as Obamacare consumes Congress and the White House puts off hiring for major positions. But the FCC is quickly moving forward with new Chairman Ajit Pai's policy agenda, so, as David McCabe reports, a lively topic of conversation is who will fill the last Republican seat at the agency.
Here's your cheat sheet to the contenders, according to the chatter:
C Spire lobbyist Ben Moncrief could be a win for smaller companies. That could be a tough break for AT&T and Verizon and make him a tough sell for some Republicans.
Duke professor Michelle Connolly used to be the FCC's chief economist. If she returns, it's clear she'll follow Pai's conservative lead. For example, she's called net neutrality rules "net neutering."
American Enterprise Institute scholar Roslyn Layton served on Trump's FCC transition team and was opposed to many of the signature rules adopted under former Chairman Tom Wheeler, including net neutrality, broadband privacy and opening up the set-top box market.
Indiana State Sen. Brandt Hershman has ties to VP Pence and has a deregulatory record in their shared home state. He also supported AT&T while the FCC was reviewing its purchase of DirecTV. While he was once seen as the frontrunner, some sources say that may no longer be the case.
The bottom line: No matter who Trump picks, it won't change the commission's deregulation trajectory which puts it on a collision course with much of Silicon Valley — particularly when it comes to net neutrality rules.
Take note
On Tap: The cool nerds (yeah, I know that's an oxymoron) are flocking to Austin for South by Southwest. Our own Kim Hart will be there for a bit, but if you see something really geektastic, take a picture and then send a note to me or Kim (reach her at [email protected]). I, not being cool, will remain in San Francisco. I hear there is a Hadoop conference in town...
Trading Places: The head of Alphabet's Project Loon is leaving his role at the Google parent company after just six months, Bloomberg reported... RealNetworks said CFO Marj Thomas is leaving for a non-profit gig, replacement TBD.
ICYMI: Apple CEO Tim Cook and Google CEO Sundar Pichai were spotted having dinner together in Palo Alto last week... Tinder CEO Sean Rad said the dating service has helped make 250,000 transgender matches after expanding its gender options last year.
After you Login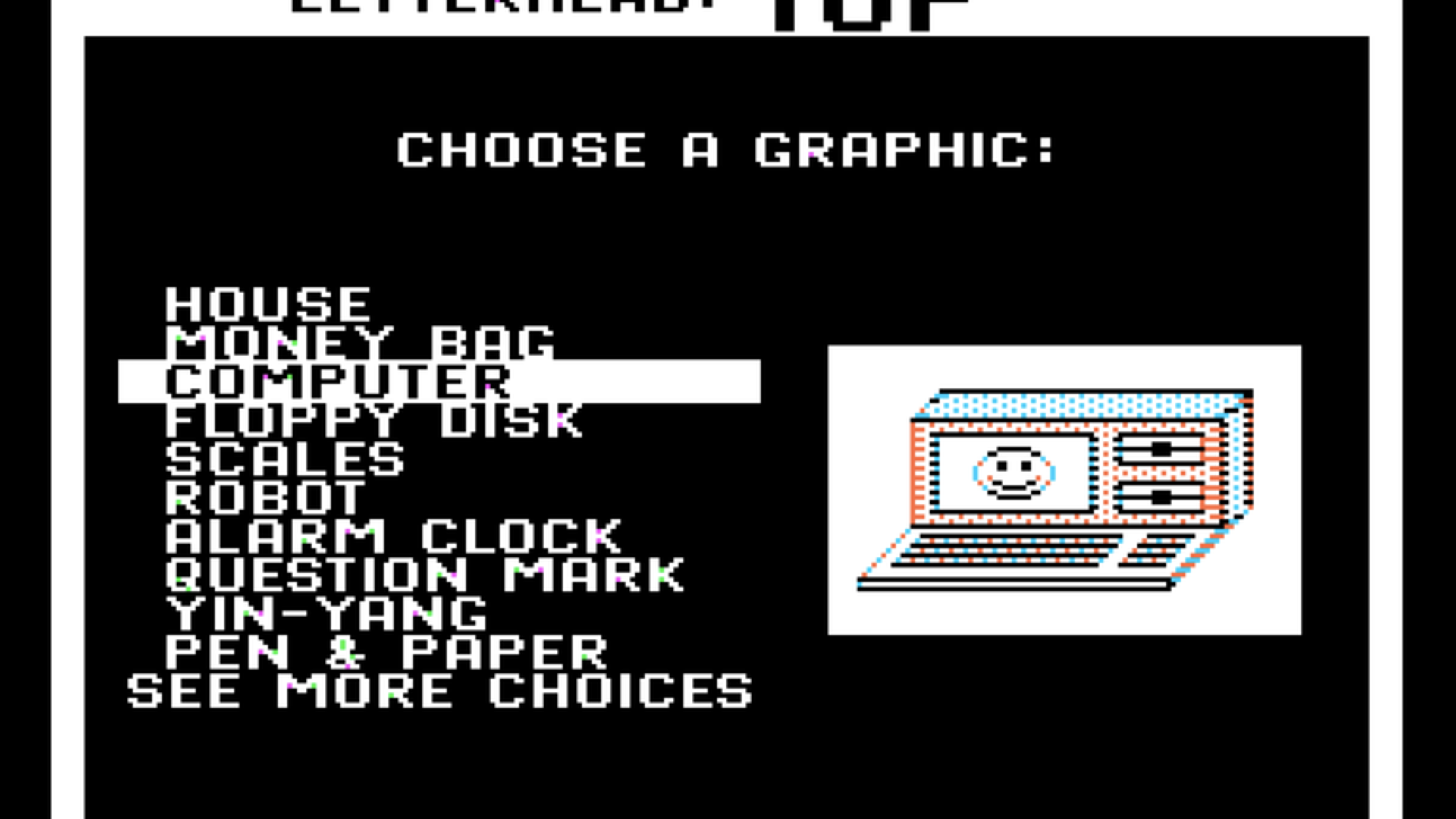 Thanks for reading us. Remember, we can't do it without your tips. Just reply to this e-mail to whisper in my ear or drop me a note at [email protected]. Same goes for feedback. Let us know what you like and don't like.