A quick note to let you know that Axios' science newsletter is launching next week. You can sign up for that and all our other great newsletters here.
Whoops! Some HP computers were logging their owners' every keystroke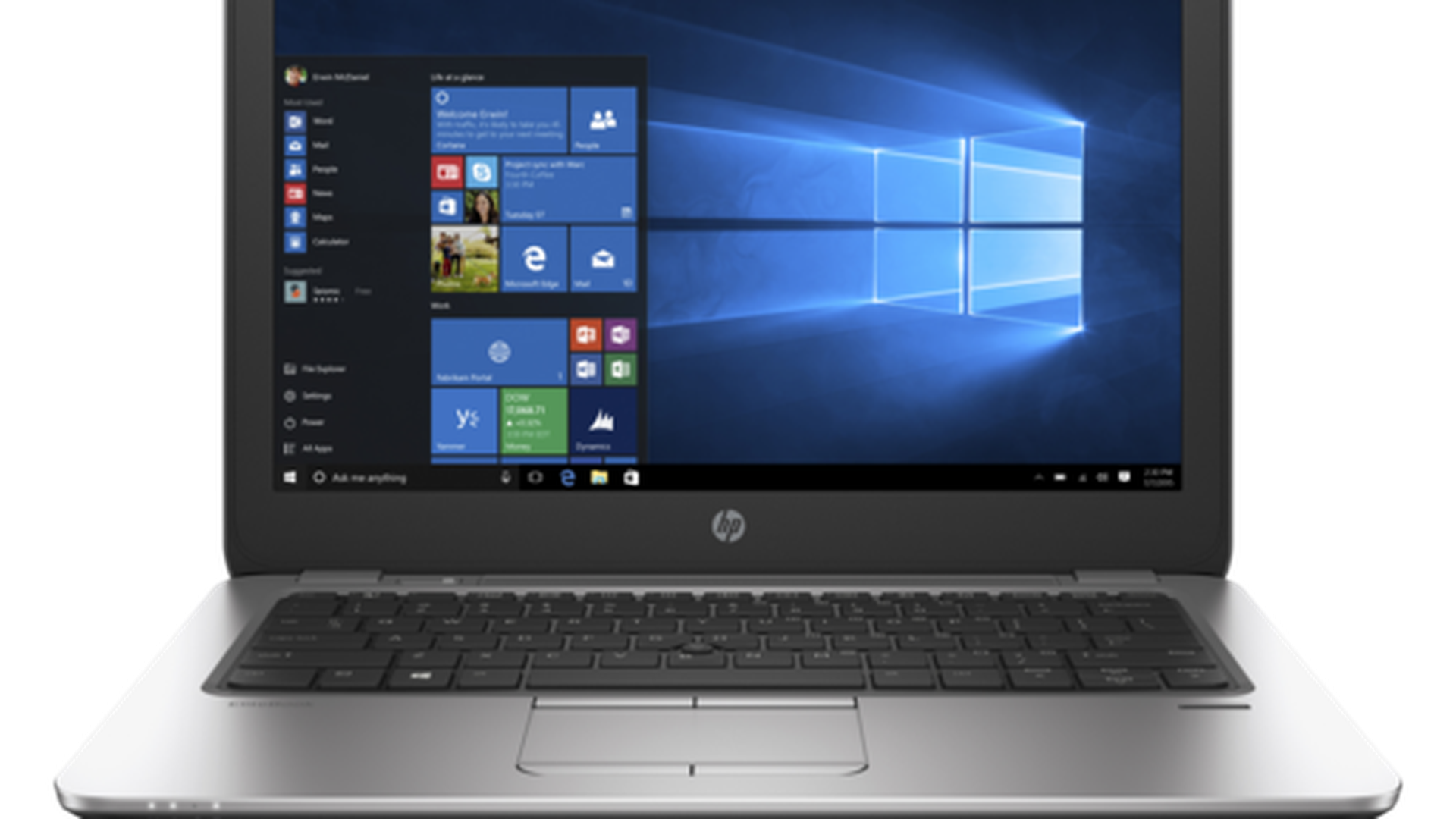 HP admitted Thursday that a big goof on the part of a vendor caused a number of its laptop models to log every key being typed. The flaw stemmed from development code in an audio driver that was never intended to be included on shipping computers, HP vice president Mike Nash told Axios late Thursday.
"It was something that was there in the development process and should have been removed," Nash said.
HP issued a fix for 2016 models on Thursday via Windows Update and plans today to issue one for affected 2015 models through Windows Update and on its website.
Why it matters: Although HP never accessed the data and the logs weren't sent anywhere, just having them created a security threat. The fix not only deletes the key-logging code but also the files that stored keystrokes. (However, in theory, customers using PC backup software might have copies elsewhere.)
Judge denies Uber arbitration request and deals blow in Waymo case
A federal judge late Thursday denied Uber's effort to have Waymo's case transferred to arbitration. In denying the motion, Judge William Alsop also smacked down the company for its efforts and referred the case to the U.S. Attorney's office for possible prosecution. Kia has more on Uber's legal troubles.
Meanwhile: Alsop has also apparently partially granted Waymo's request for an injunction, but the details are under seal so it's hard to say how far-reaching the order will be. That's important because Uber had already agreed to keep former Waymo employee Anthony Levandowski away from Uber's LiDAR work, but Waymo has been seeking a broader order. The ruling should become public once both sides agree what, if any, parts of the ruling need to be redacted.
Trump tries to get handle on feds' cybersecurity risks
President Donald Trump finally signed a long-anticipated executive order on cybersecurity on Thursday, calling for reviews of federal agency plans for handling cybersecurity risks and gathering information on what agencies need to do to protect critical infrastructure like communications networks and energy grids. Of course, how it's implemented will determine its real effectiveness.
Why it matters: Federal agencies are fighting an uphill battle when it comes to data security. Most of them are using very old systems and have tight budgets, yet they are prime cyber crime targets. The order is far from comprehensive, but cybersecurity experts we talked to see the White House directions as a starting point on how they should deal with mounting cybersecurity challenges.
By the numbers: According to a recent federal government edition of the Thales Data Threat Report, 34% of federal respondents experienced a data breach in the last year and 65% experienced a data breach in the past. Almost all (96%) consider themselves 'vulnerable,' with half (48%) stating they are 'very' or 'extremely' vulnerable.
Majority of Americans willing to pay for news
Since the election, The Wall Street Journal, The New York Times, Tronc, The Boston Globe, The Washington Post, and Gannett have all reported jumps in subscriptions. Now, a new study from the AP NORC Center and American Press Institute finds that a majority of Americans (53%) pay for news, and of those, a majority (54%) subscribe to newspapers in print or online.
Why it matters: A surge in subscription numbers across all types of newspapers, combined with the recent AP/API report, dispel the notions that people are unwilling to pay for news and that people are abandoning newspaper coverage. The report also found a clear association between trust of news sources and willingness to pay for news.
The upside: If newspapers want to charge more, now's the time to do it.
The downside: Subscription revenue is still a long way from replacing plunging ad revenue.
Have a great weekend. See you bright and early on Monday.