Google bots posing as personal assistants, Russian bots posing as progressive activists...Well, the good news is that only humans put today's Login together. Only humans put today's Login together. Only humans...
https://www.axios.com/newsletters/axios-login-b2bed3e9-0d5c-445d-9512-3a32f8f317c0.html?chunk=0#story0
1 big thing: Why good AI needs to show its work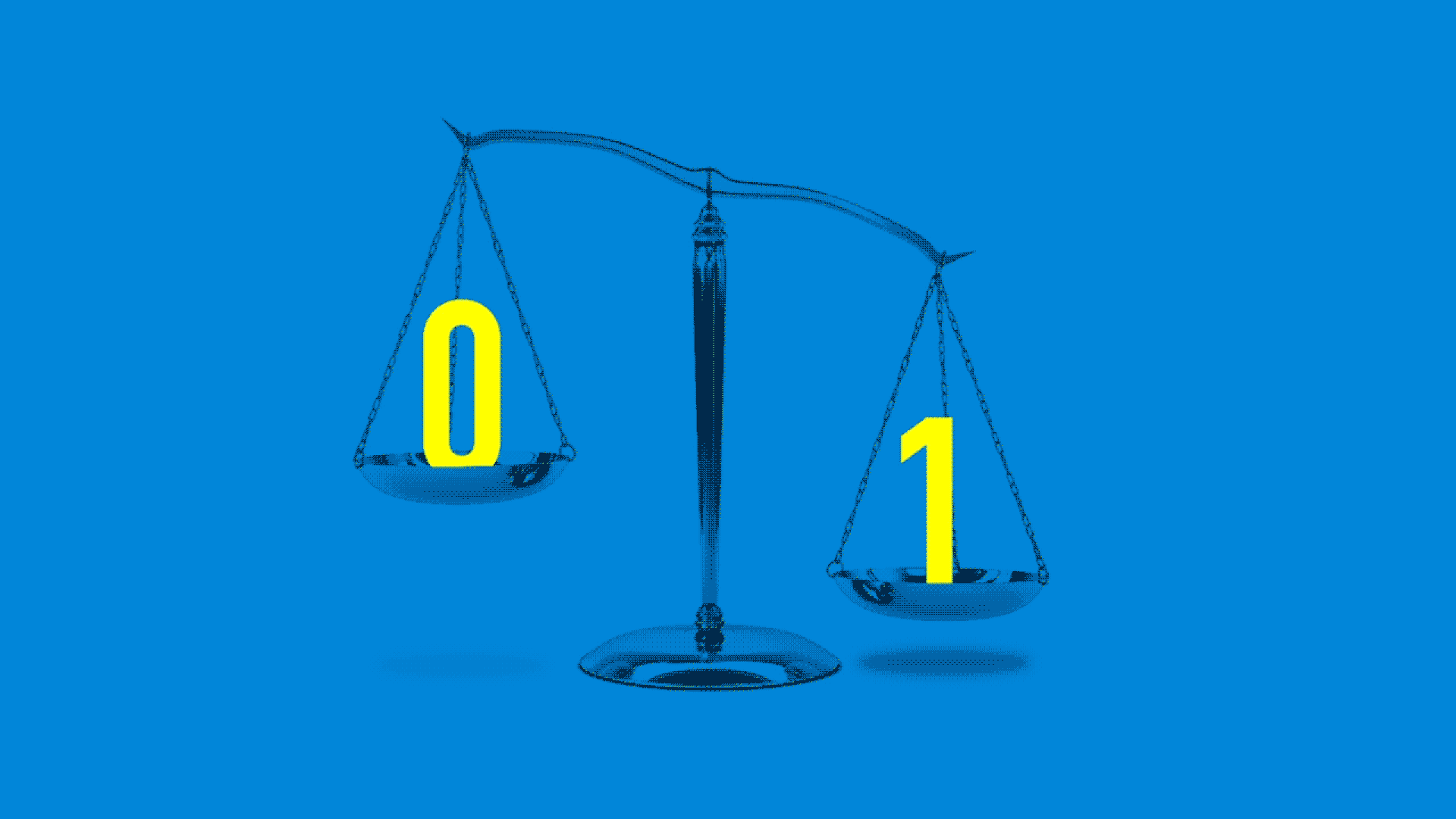 The first step to ethical artificial intelligence is teaching the computer to explain its decision making, something known in the field as explainable AI.
Why it matters: Right now many deep learning algorithms don't make it clear how they arrived at their predictions or conclusions. That lack of visibility into the data, steps and calculations that went into an outcome makes it hard to root out bias or other algorithmic errors that could impact results like who gets a loan or how much a factory should produce.
What's happening: Explainable AI, also sometimes called transparent AI, has become a top priority for nearly all the big companies in the AI field, including Microsoft, Google, Intel, IBM and Oracle. The topic is also expected to come up inn today's White House meeting on AI.
IBM's guidelines put it pretty simply: "Companies must be able to explain what went into their algorithm's recommendations. If they can't, then their systems shouldn't be on the market."
That sounds straightforward, even obvious. But it actually isn't a feature built into many of the deep learning systems that are currently available.
Dive deeper: Read my full story here.
https://www.axios.com/newsletters/axios-login-b2bed3e9-0d5c-445d-9512-3a32f8f317c0.html?chunk=1#story1
2. Congress releases Russian Facebook ads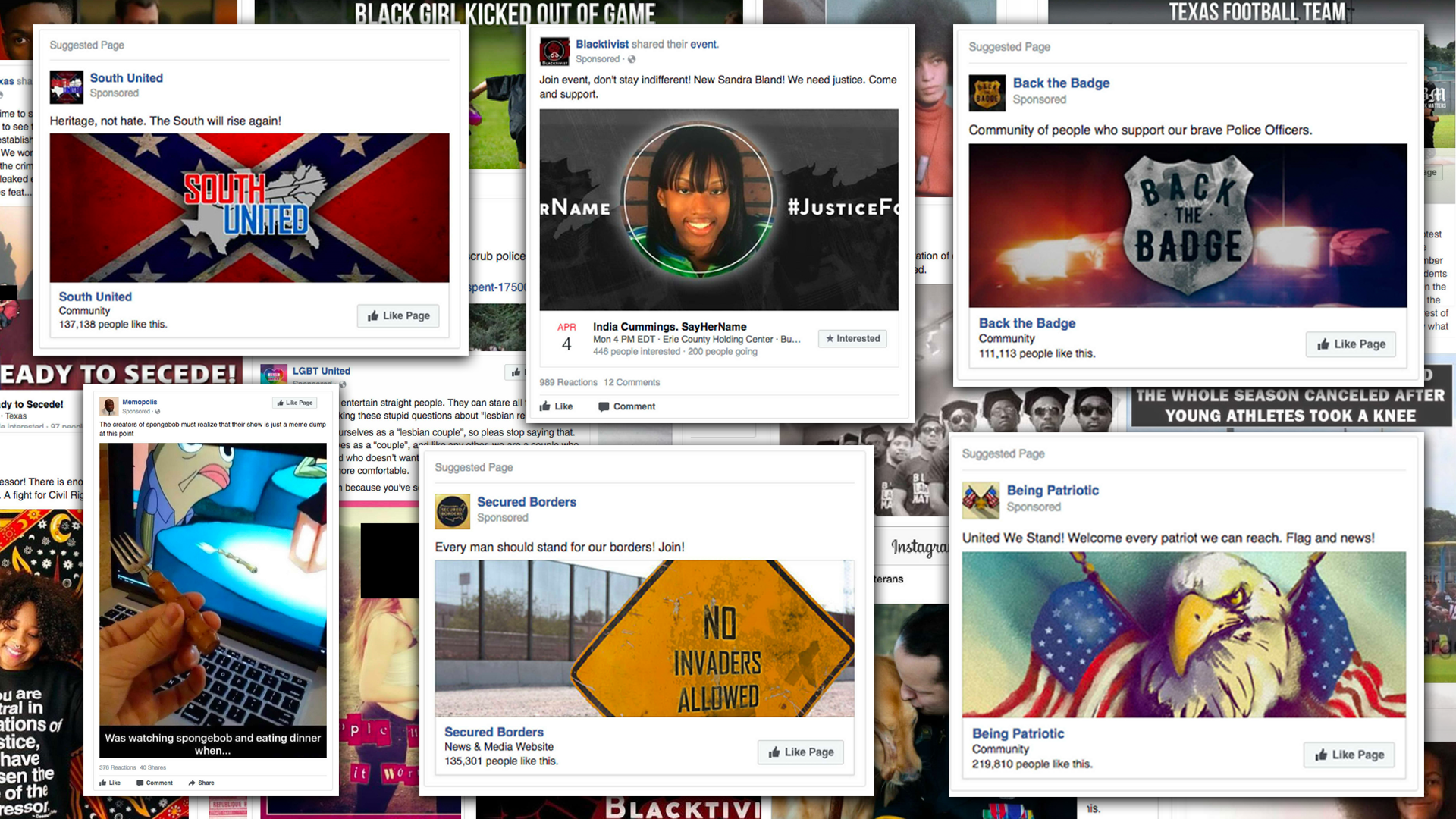 House lawmakers are just now releasing the thousands of Facebook ads Russian operatives used to sow division in the U.S. before and after the 2016 election, ranging from blatant political messages to lighthearted memes.
The gritty details: Axios' David McCabe describes how the release of more than 3,500 ads, which appeared on both Facebook and Instagram, shows in sweeping detail what the campaign looked like and how it targeted unsuspecting Americans.
Some of the ads include direct statements on contentious political or social debates. "What will happen if Hitlery becomes President," asked one sponsored post by a group called Heart of Texas. "Let's remind them what Texas is made of and show that we're ready to SECEDE!"
Others appeal to a shared common quality — race, sexual orientation or political beliefs, among others — that the page in question claimed to represent. A page called Brown Power posted a graphic, for example, that featured the Mexican and American flags and included the text "Like and share if you're proud to be Mexican!"
Still more tried to entertain the users who saw them, which could have helped to build the page's audience. A page called Blacktivist posted a "Get you a man who can do both" meme with two photos side by side: one of former President Obama wearing gym clothes and another of him wearing a tuxedo, giving a toast.
Why it matters: Americans have heard for months about the Russian ad campaign — from political leaders, the media and the office of Special Counsel Robert Mueller — but they haven't been able to see its full breadth until now.
Go deeper: David has more here.
https://www.axios.com/newsletters/axios-login-b2bed3e9-0d5c-445d-9512-3a32f8f317c0.html?chunk=2#story2
3. Fear of Amazon is helping bond its rivals
Walmart's purchase of Flipkart, India's online retail giant, is yet another example of Amazon competitors teaming up.
The bottom line: Fear of Amazon is creating both strange bedfellows as well as new opportunities for companies that offer an alternative to Amazon.
Instacart, for example, has said it got a big boost in interest from grocery stores after Amazon bought Whole Foods.
Microsoft is another beneficiary. A growing number of Amazon rivals are using Microsoft's cloud, including Kroger and Costco on the retail side and FedEx and Maersk in the logistics field. (It appears that, at least for some, using AWS isn't that appealing when you see Amazon as your big rival.)
Which brings us back to Flipkart. Lots of people have pointed out that Microsoft was an investor in Flipkart, which is true. But Microsoft is also the Indian retailer's cloud and AI provider.
https://www.axios.com/newsletters/axios-login-b2bed3e9-0d5c-445d-9512-3a32f8f317c0.html?chunk=3#story3
4. The most captivating demo of Google I/O
We talked about it in yesterday's Login, but you really need to hear for yourself the phone call between Google's AI and a hair salon. The ethics of a robot not disclosing itself on a phone call are debatable, but the fact it managed to make a reservation without being detected is truly a technological breakthrough.
The lowdown: The demo takes place at about 1:55 into the keynote and runs for about two minutes, but here is a direct link.
Plus: Google appears to be coming around to the idea that it has an obligation to disclose when a robot is calling. The tricky part there, as we mentioned yesterday, is people will probably behave far differently when they know they are talking to a computer, making it tougher to train said computer.
https://www.axios.com/newsletters/axios-login-b2bed3e9-0d5c-445d-9512-3a32f8f317c0.html?chunk=4#story4
5. Take Note
On Tap
Trading Places
Tim Papandreou, strategic partnerships manager at Waymo, has left the company, as reported yesterday by Axios' Kia Kokalitcheva.
Domo has hired former SAP North America sales executive Dean Germeyer as chief revenue officer.
ICYMI
https://www.axios.com/newsletters/axios-login-b2bed3e9-0d5c-445d-9512-3a32f8f317c0.html?chunk=5#story5