Axios Login
February 07, 2020
For being such a great reader all week, I wanted to get you something. I wasn't sure what to get you, so I got you a Friday. Hope you like it.
Today's Login is 1,600 words, a 1,335-minute read.
1 big thing: Team Trump's 5G misfires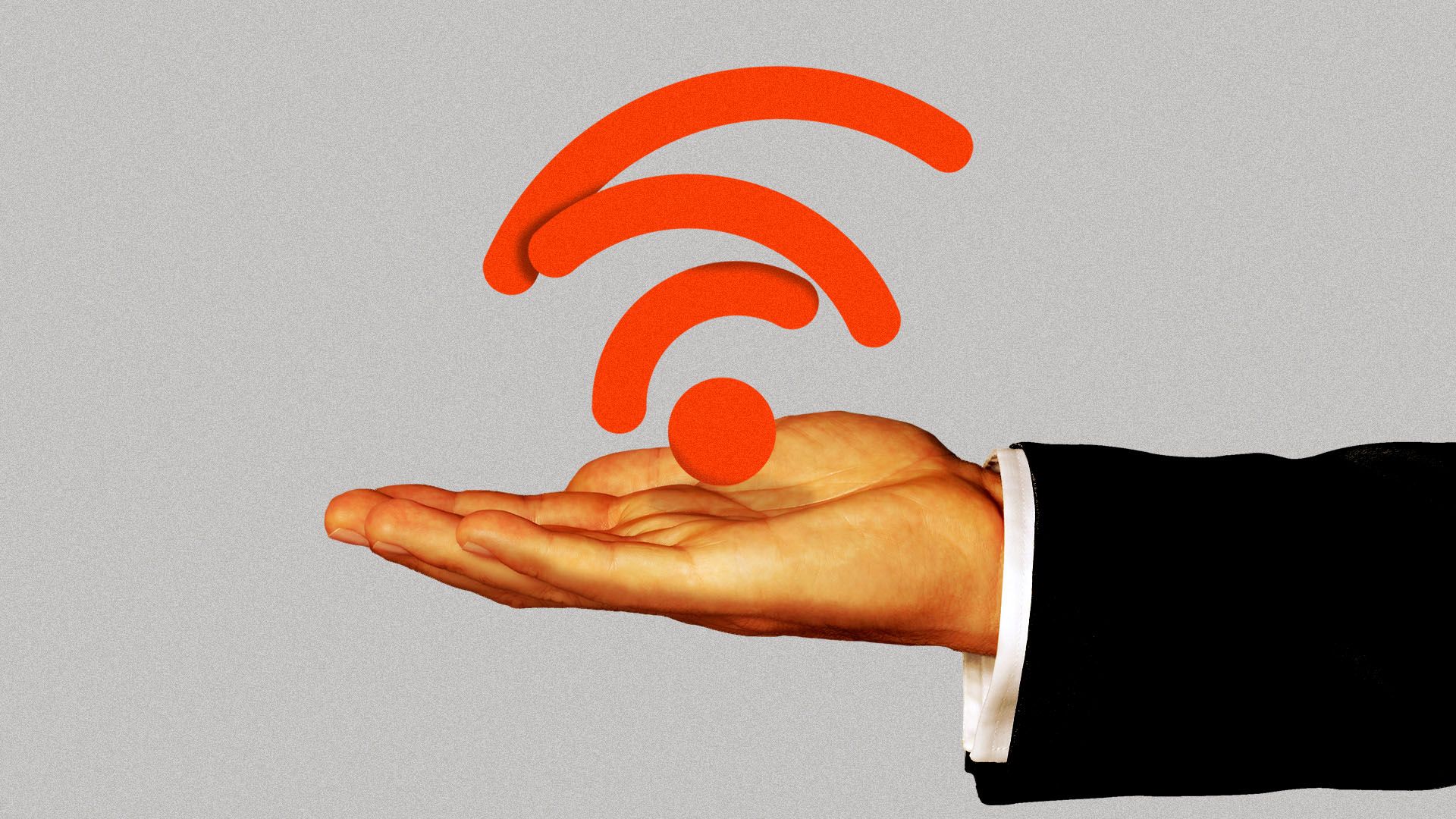 The Trump administration, eager to win the 5G race and outflank China's Huawei, has run one plan after another up the flagpole — but found it hard to keep any of them flying, Axios' Kyle Daly and Margaret Harding McGill report.
Driving the news: White House economic adviser Larry Kudlow aired a new approach Tuesday to speed the emergence of U.S.-led alternatives to Huawei. Attorney General William Barr dismissed the same idea Thursday as "pie in the sky."
The big picture: The incident is the latest in a series of hastily rolled-out administration ideas to spur 5G development and security, each hampered by confused messaging and widely criticized as impractical.
Why it matters: Policymakers argue that the U.S. could face serious economic and national security repercussions if it falls behind China in building 5G networks and technology.
What's happening: In a speech, Barr, a former Verizon executive, said the U.S. must move quickly to make critical 5G-friendly airwaves available for commercial use, and must have a viable alternative supplier to Chinese telecom giant Huawei.
He poured cold water on recent reports of a new White House 5G effort to coordinate with U.S. companies to develop open software that could run on nearly any standard hardware.
Instead, Barr argued the U.S. should either use federal dollars or spur private investment to give a competitive edge to Nokia and/or Ericsson, Huawei's chief rivals in producing 5G equipment.
Flashback: Barr vs. Kudlow is act three in a drama that began two years ago.
Act one: In 2018 (as first reported by Axios) officials on Trump's National Security Council raised the idea of nationalizing 5G in an effort to outrace China. The concept drew heavy fire from both the Federal Communications Commission and the wireless industry, and was ultimately dropped.
Act two: Last year, the idea of building a wholesale national 5G network that all providers could share emerged from people in Trump's orbit, including Newt Gingrich and Brad Parscale. Trump's re-election campaign briefly threw its weight behind that idea, but withdrew after most of the administration rejected it.
5G policy has sparked other conflicts between the administration and other arms of government.
"It's becoming clear as day that when it comes to planning for our 5G future, in this administration the right hand is not talking to the left. We have yet to coordinate our 5G strategy across the government."
— Democratic FCC Commissioner Jessica Rosenworcel
Where it stands:
The U.S. isn't faring badly in 5G deployment. All its carriers have started offering service in at least some cities, and there's movement in making key mid-band spectrum available.
But sourcing 5G domestic equipment remains a trouble spot. No one in the U.S. makes the gear. And Huawei's products are less expensive than those of its European rivals: Nokia and Ericsson.
The bottom line: If 5G telecom networks around the world end up running on Huawei equipment, China wins big. And as the U.S pressures its allies to ban Huawei products, its muddled 5G messages aren't always working.
2. Exclusive: Netflix's government-compelled takedowns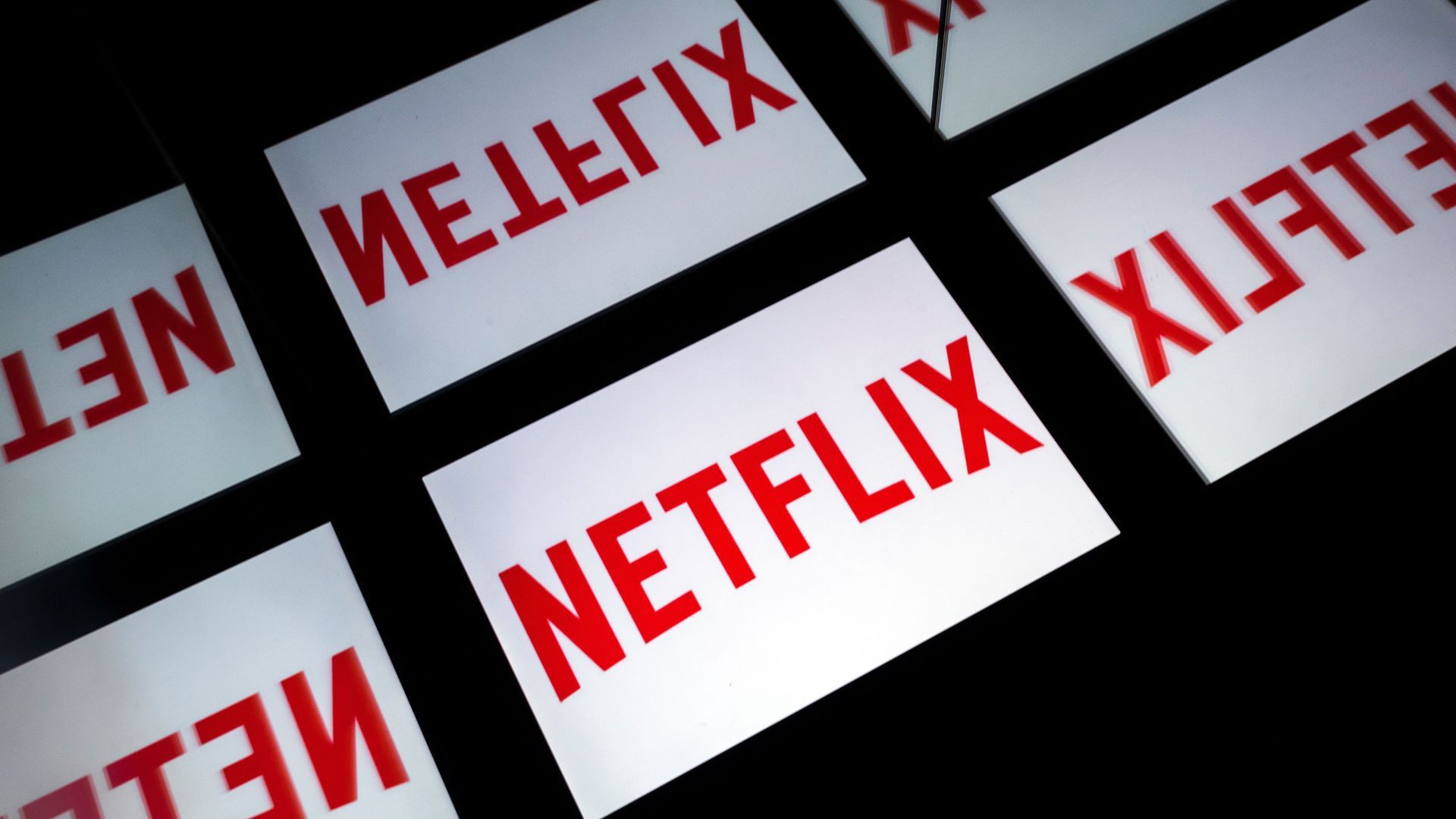 Netflix has taken down just nine pieces of content around the world in response to written government requests since it was founded 23 years ago, Axios' Sara Fischer reports.
Why it matters: As Netflix aims to grow its business abroad, it's looking to be transparent about the way it handles censorship efforts in markets it looks to invest in.
Details: In its first-ever report on what it calls Environmental Social Governance, Netflix says it has already received one takedown request this year from the government of Singapore to remove "The Last Hangover," a Brazilian comedy.
To date, Netflix has received 3 written requests from the government of Singapore covering 5 pieces of content, and one each from New Zealand, Vietnam, Germany, and Saudi Arabia. All have been since 2015.
Netflix says it will only take down content if it receives a written request from the government seeking the censorship.
The company says it will work to keep content available on its service and if it can't come to an agreement with the government in the country that it operates, then it will take down content. It considers written requests legal requests, and it aims to comply with local laws.
Sometimes content takedown requests are a reflection of a society's values or laws. For example, in 2018 Singapore asked Netflix to remove a California-based cannabis cooking sitcom because cannabis is illegal in Singapore.
Be smart: Netflix says that while it aims to keep as much content up as possible, it ultimately wants to make sure that it complies with the laws of the territories it operates in.
Notably, Netflix doesn't operate in China. This is a distinct difference from Disney, which relies on the Chinese film market for most of its international box office revenue.
The big picture: Most content companies don't disclose government takedown requests. However, tech platforms that host billions of pieces of user-generated content usually do. Netflix is a tech company, but spends most of its money acquiring and producing original content.
3. Apple makes its debate debut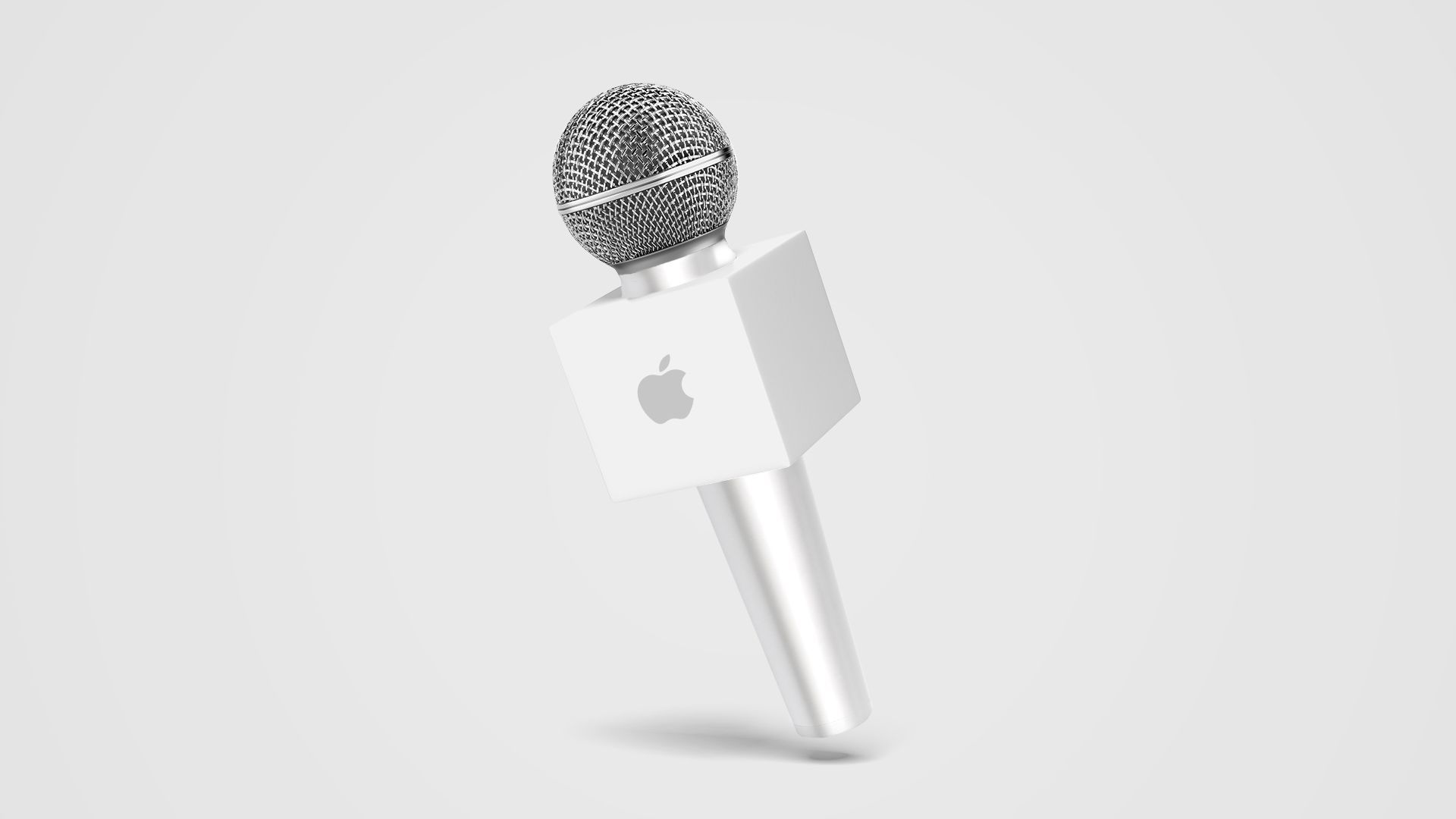 Apple will co-host a political debate for the first time Friday in an effort to show off its growing investment in news, Sara reports.
Why it matters: Apple's role in Friday night's Democratic debate in New Hampshire comes as two of the biggest tech giants, Facebook and Google, are noticeably absent from the debates this season.
The debate will feature deep integrations with Apple's new subscription news product, Apple News+, which bills itself as a more curated, editorially focused news experience than what's found on other big tech platforms.
Details: The tech giant is co-hosting the debate alongside ABC and New Hampshire's WMUR-TV.
Unlike those outlets, Apple will not have a moderator featured in the debate to question candidates, and it will not be providing any editorial guidance or questions to the moderators.
Instead, it will solicit questions from users through its news app. The company began collecting questions earlier this week.
Apple has also built several special features to highlight coverage of the presidential election, including real-time election results data from the Associated Press, policy resource guides for readers, a guide to each presidential candidate, and a news literacy guide to help readers identify misinformation online.
Apple will provide state and national polling data, infographics and analysis through a partnership with ABC-owned political blog FiveThirtyEight. ABC News' coverage of the debate will be livestreamed on Apple News and will also be available to be live-streamed directly on the Apple TV app.
The big picture: As we've reported, tech companies have increasingly been participating as co-hosts or sponsors of political debates. Both the RNC and the DNC decided to cut back on the number of debates beginning in 2016.
Flashback: YouTube and Facebook first partnered with TV networks for debates during the 2008 presidential cycle. MySpace partnered with the Commission on Presidential Debates in 2008 on a series of interactive features for the debates that allowed users to review candidates online while watching the debates.
Go deeper: Tech's on-again, off-again role in campaign debates
4. Uber says A.B. 5 is hurting California riders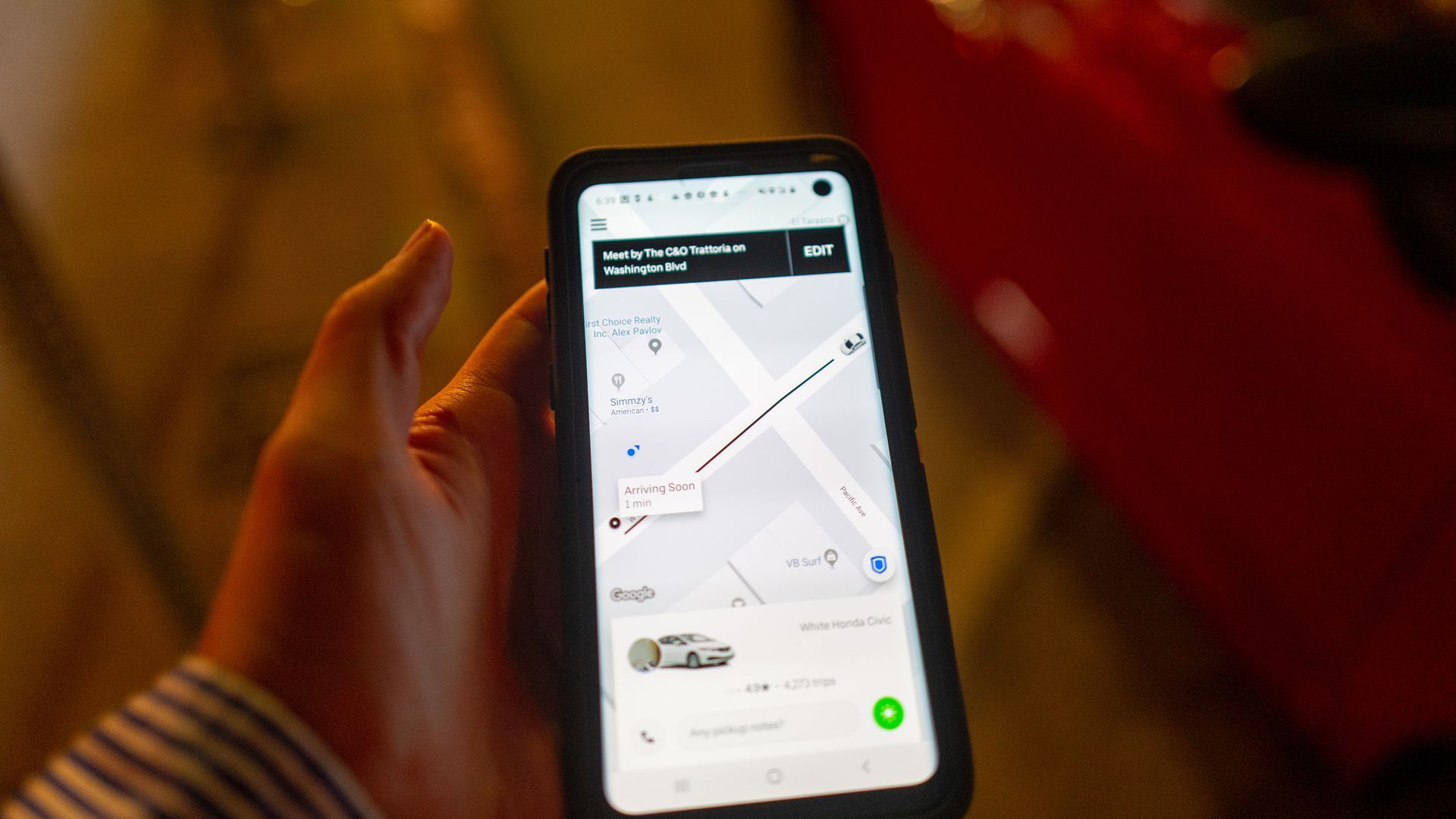 Uber says rides and wait times have gone up for Uber passengers since the ride-hailing service began making changes last month because of a new state law that makes it harder to classify workers as independent contractors, Axios' Kia Kokalitcheva reports.
Why it matters: Uber and other companies like Lyft, Postmates, and Doordash have aggressively challenged the new law in California, known as A.B. 5, as it threatens their business models.
From CEO Dara Khosrowshahi's call with analysts about Uber's Q4 earnings:
"On average the service levels for riders have gone a little worse ... Prices in California are up more than the rest of the country. Some of these changes are resulting in higher prices to the customer. ...
"Driver feedback has been positive in terms of the information and empowerment... From a rider standpoint, the service on balance is a bit more expensive ... A.B. 5 has added a huge amount of uncertainty ... In the short term, a net negative for riders... It's probably been a net positive for drivers."
Also on Thursday, California Assemblywoman Lorena Gonzales, who spearheaded A.B. 5, announced there will be changes to specific provisions. That includes striking the limit of 35 annual submissions for freelance journalists, which drew harsh criticism.
Go deeper: Uber rolls out changes to California ride-hailing in wake of new law
5. Take Note
On Tap
Whatever it is, I'll take two.
Trading Places
Cloud identity provider Okta has hired former Salesforce CTO Craig Weissman as chief architect.
ICYMI
6. After you Login
Yesterday, I shared the Google Maps team's favorite photos from Street View over the years. But an even better Street View story came later in the day from a Login reader. Brenda Best wrote in about how, shortly after her father passed away in 2017, her techie son found a Street View photo of her parents crossing the street from their car to their favorite diner.