Axios Login
April 14, 2022
📣 Situational awareness: Elon Musk offered to buy Twitter for $54.20 a share in cash, or about $43 billion, according to documents filed with the SEC yesterday.
"I have moved straight to the end. It's a high price and your shareholders will love it," Musk said in the filing, adding that he doesn't have confidence in the company's management and, should the offer be rejected, he'll "need to reconsider" his shareholder position.
Within the last two weeks Musk became the largest Twitter shareholder, joined the board and then decided not to join the board.
Today's Login is 1,209 words, a 5-minute read.
1 big thing: Metaverse builders see virtual pets as killer app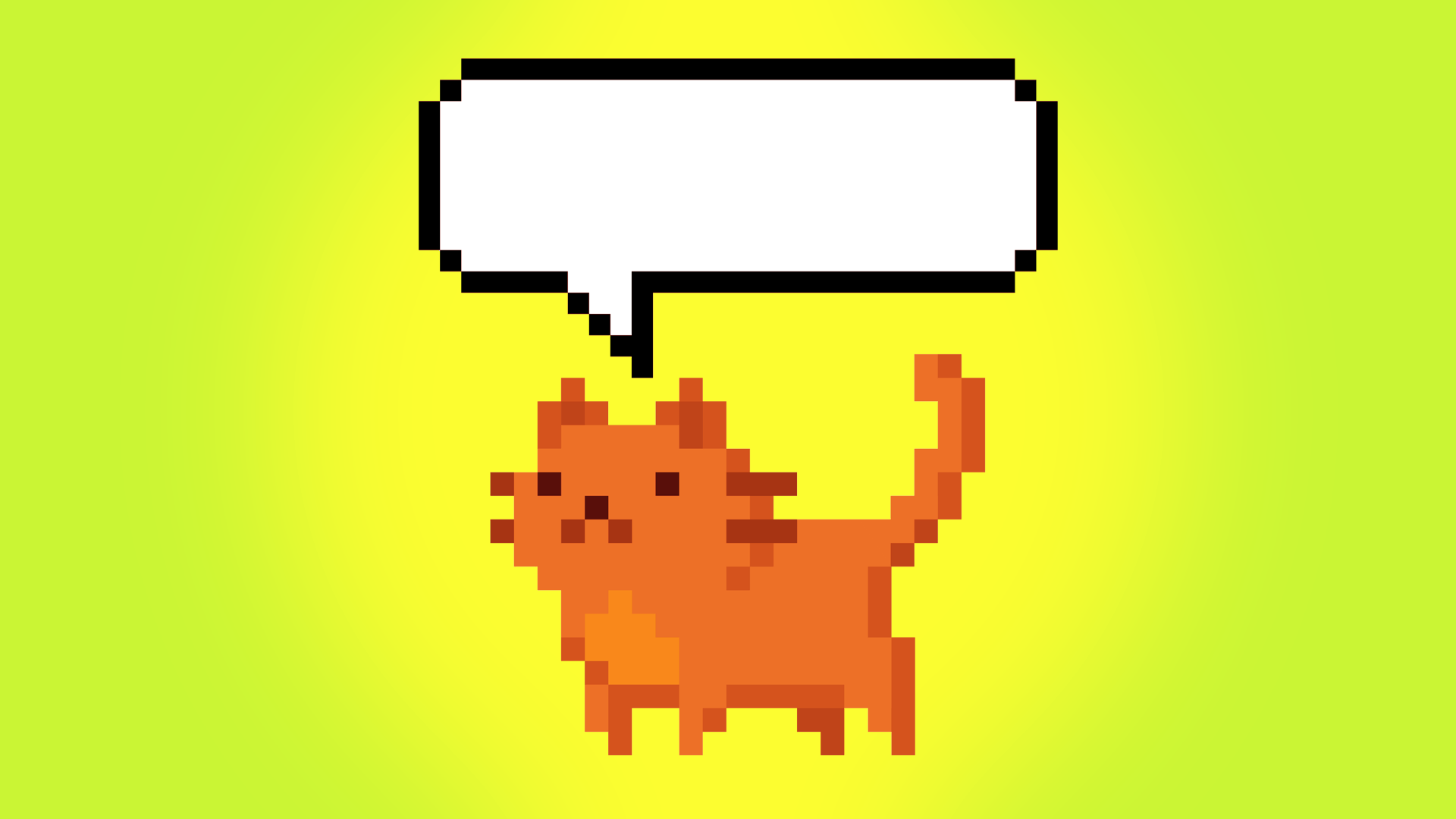 A digital pet store might help sell the metaverse to the masses, Axios' Peter Allen Clark reports.
Why it matters: Hype and funding have flooded into development of a 3D internet, but consumers will need help finding a way in.
Driving the news: Pokémon Go creator Niantic revealed its next game yesterday, an augmented reality pet simulator named Peridot.
In the new mobile game, players raise, feed, train and even breed colorful, procedurally generated little creatures.
Similar to Pokémon Go, the game uses a phone's camera to make the creatures visible in an overlay to the real world, using augmented reality techniques.
Niantic, which formed within Google years ago and spun out as its own private company, has long viewed itself as more than a game developer, but rather a creator of real-world experiences enhanced with location-based data.
Last August in a blog post, Niantic CEO John Hanke described what the company strived to create as a "real world metaverse."
He explained it as "one infused with data, information, services, and interactive creations. This has guided our work to date, both in terms of our first attempts to incorporate these concepts into products like Field Trip, Ingress, and Pokémon Go, and in terms of inventing critical technology to enable them."
Niantic wants to overlap the reams of data gathered from satellites and on-the-ground players to build out living, persistent maps of information that can be shared with anyone in real time.
The big picture: Virtual pets have long been a way to create curiosity and bring new users to platforms big and small.
In the late 1990s, Tamagotchis put portable electronic gadgets in the hands of millions of people.
In the early 2000s, Neopets taught a young generation how to navigate a website. 
The Sega Dreamcast had Seaman, the Nintendo DS had Nintendogs, and there are plenty of other examples.
These digital pets invite emotional attachment and can also serve as an attractive hook for younger players.
Niantic isn't the only firm trying to lure people to the future of the internet with virtual pets.
ZED is a horse-racing NFT platform, where users buy, sell, breed, train and race unique virtual horses.
Popular NFT game Axie Infinity lets players collect, train, breed and battle with little Pokémon-like creatures as well.
Yes, but: Actual consumer knowledge and enthusiasm for whatever the metaverse will become remains low, according to various surveys.
Our thought bubble: While Meta seems to be chasing a metaverse contained within a VR headset, the latest versions of that equipment haven't yet found wide mainstream appeal.
AR experiences could serve as a bridge to bring together these emerging technologies.
Arguably, no company has found more success with AR than Niantic — and the mountains of information its players are gathering could make it a metaverse force to reckon with.
What's next: Peridot will release in beta in limited markets this month, with others soon to follow.
2. Meta's metaverse faces high "tax" rate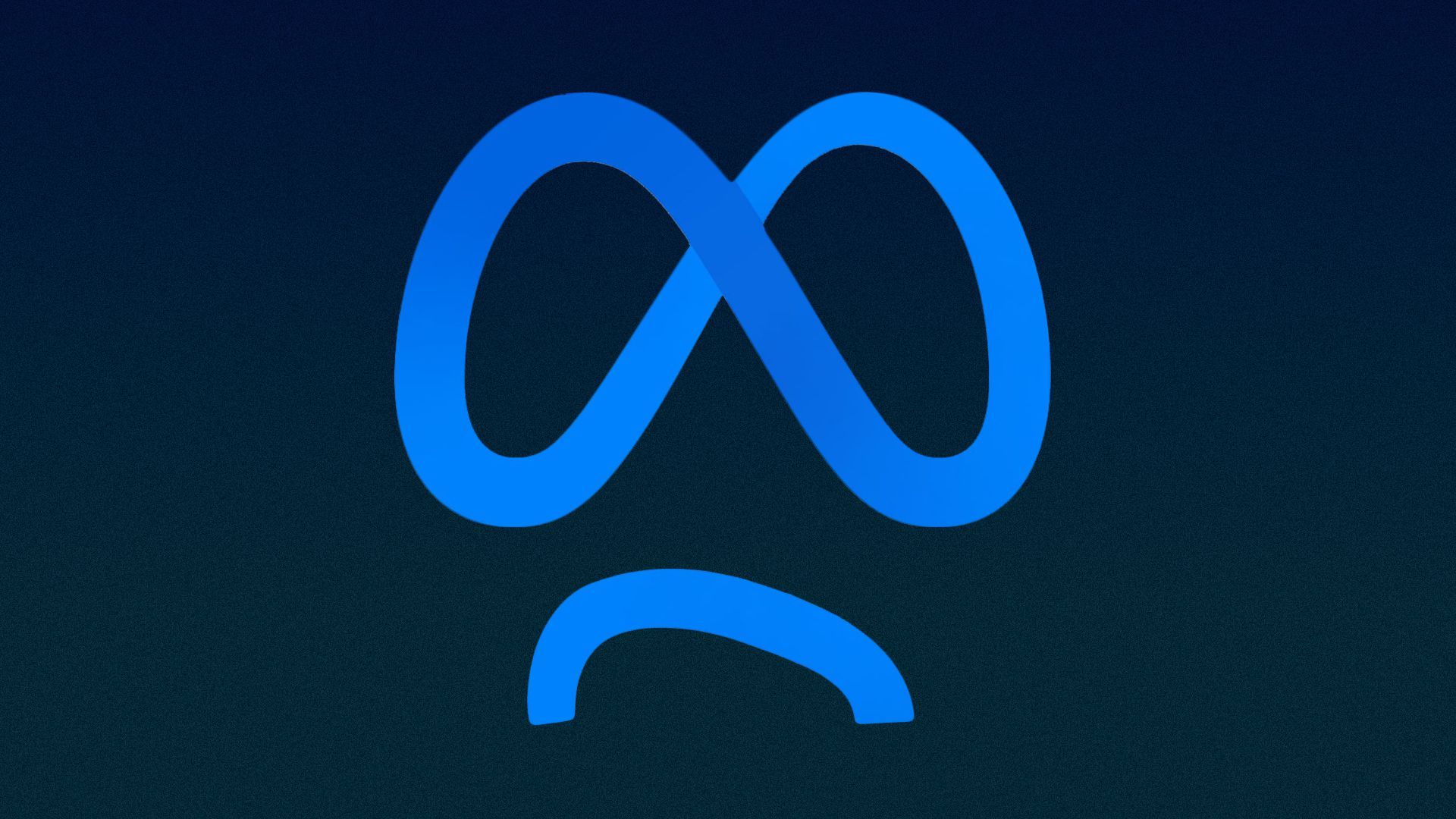 Meta came under fire Wednesday for the size of the cut it plans to take from creators selling digital goods inside its metaverse.
Driving the news: The company formerly known as Facebook announced Monday it was piloting a program for its Horizon Worlds that will "enable creators to experiment with different ways to monetize what they're building."
Details: There will be one "tax" right off the top that goes to the owner of the device platform you're using. That could mean 30% to Apple or Google (if you're using a phone) — or to Meta, if you're using one of its headsets.
Then Meta will take an additional 25% of the remaining money from everyone, bringing its total cut to as much as 47.5%.
Given how much grief Apple and Google have already gotten for the standard 30% cut they take in app store fees — including complaints from Facebook/Meta itself — observers were quick to cry foul.
"The rent in the metaverse is too damn high," Platformer's Casey Newton tweeted.
Between the lines: Joining the pile-on were proponents of NFTs and other Web3-style technologies that aim to "cut out the middleman."
Many Web3 advocates see the metaverse as an environment where their tech can take root, and part of Web3's appeal is a promise to limit or eliminate gatekeepers' levies.
Our thought bubble: Meta's in a bind. It needs to show that its version of the metaverse will welcome and support third-party builders. But it's also struggling with a revenue squeeze, thanks to Apple's recent privacy restrictions in the iPhone advertising world.
Best case for Meta: It deliberately overreached with its opening bid so an eventual compromise will look more reasonable.
Meanwhile: Physical goods have a whole different virtual "tax" structure.
On Etsy, the handmade-goods platform, some sellers are on strike this week to protest the handmade-goods platform's increase of transaction fees from 5% to 6.5%.
3. AR glasses from Meta are years away
Speaking of metaverse hardware, a leaked Meta product roadmap shows the company releasing its first version of augmented reality glasses in 2024, as Alex Heath scooped in The Verge.
"Employees are racing to deliver the first generation by 2024 and are already working on a lighter, more advanced design for 2026, followed by a third version in 2028," Heath reports.
Why it matters: The AR glasses project, known as Nazare inside Meta, is a key part of CEO Mark Zuckerberg's plan to reorient the tech giant from social networking to metaverse building.
The intrigue: Per The Verge, Meta plans to bundle the new glasses with a nerve-reading wristband for controlling them, a project Axios previously reported.
Separately: Apple, too, has long been rumored to be developing its own VR or AR hardware in the form of glasses or a headset (or something as-yet-unimagined).
Each of the past several years, Apple-watchers have speculated that this product is ready to debut, but the company, as always, has stayed mum.
The test code for the next upgrade of iOS, though, is reportedly "chock-full of references" to the new hardware, per Bloomberg — suggesting that Apple is finally closing in on a release over the next year or two.
4. Take note
On Tap
Elon Musk is slated to appear onstage at TED later this morning.
Trading Places
Lambert Walsh, formerly of DocuSign and Adobe, joins digital analytics provider Amplitude as its chief customer office.
Customer communications platform Intercom has hired David Kingsley as its first chief people officer. He was previously chief people officer at Alteryx and Vlocity.
ICYMI
5. After you Login
Having one of those days when you just can't stop working? Frustrated that there isn't enough time for the distractions that make life worth living? Here's Productivity Blocker, a new browser extension for you.