Axios Login
January 16, 2019
I'm back. I wouldn't say I am yet 100%, but I am 100% grateful to Scott Rosenberg and my colleagues for writing Login while I rested up.
1 big thing: Apple-Qualcomm fight sharpens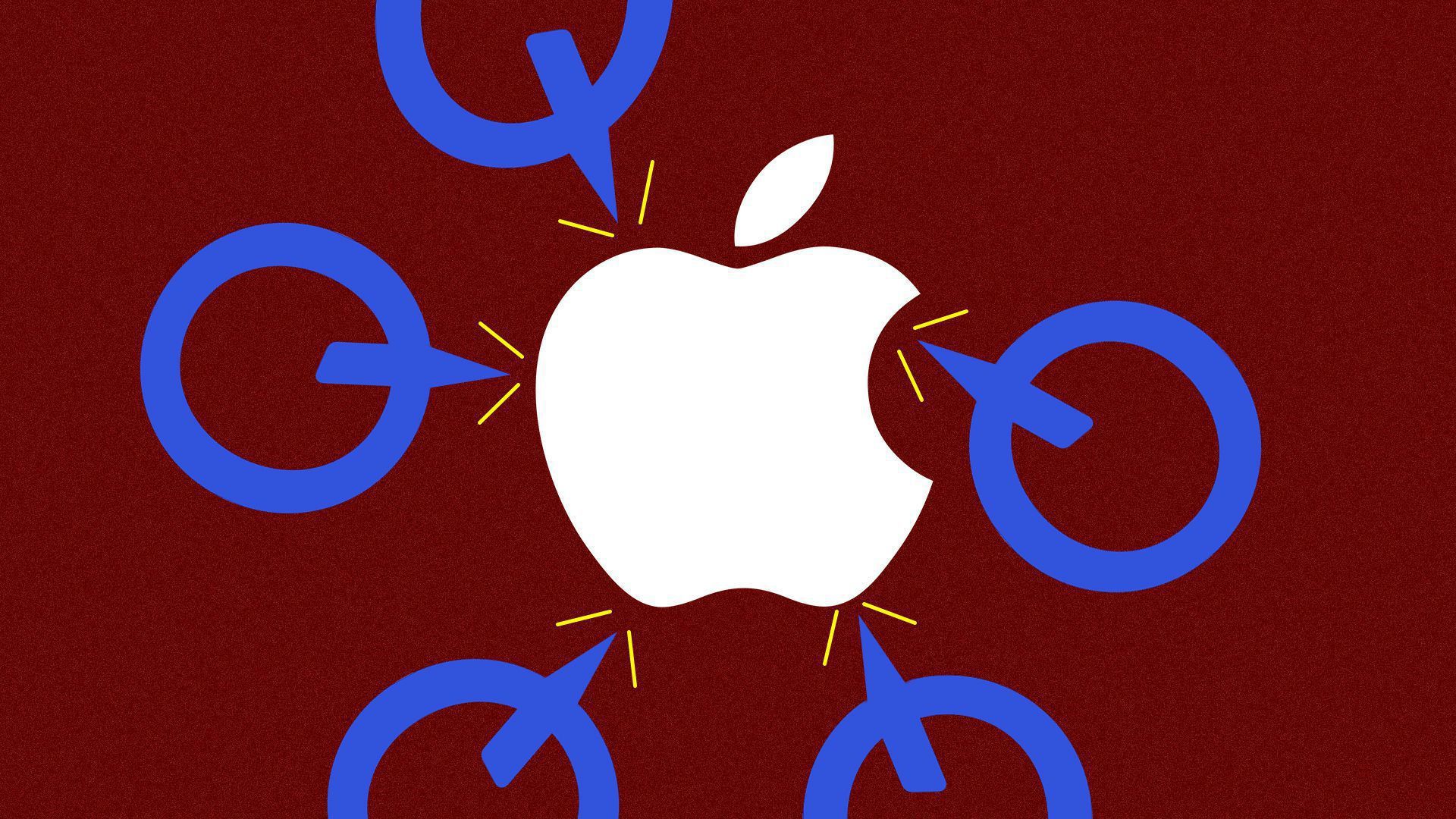 The two sides may not be talking to one another, but some sort of resolution to the giant Apple-Qualcomm legal dispute may be getting closer as more courts weigh in on the matter. That said, who's winning depends entirely upon who you ask.
Why it matters: Should Apple prevail, the battle could lead to dramatic changes in how Qualcomm licenses its patents and sells its chips, which are widely used in high-end smartphones.
What's new:
The Federal Trade Commission's antitrust trial against Qualcomm has been taking place since last week in San Jose, California. The FTC wrapped up its case on Tuesday and Qualcomm began its presentation, calling co-founder Irwin Jacobs to the stand.
Qualcomm has won injunctions against Apple in China and Germany, though to limited effect. In China, Apple has continued to sell the iPhones the injunction banned and released a software patch that it believes works around the patent at issue.
A separate lawsuit from Qualcomm in Germany was dismissed on Tuesday, and U.S. patent officials said they would review 3 Qualcomm patents that are at issue in dispute here.
The U.S. International Trade Commission, in a preliminary ruling, did find Apple infringed on one Qualcomm patent, but declined to ban iPhone imports, saying that to do so was not in the national interest.
Qualcomm's talking points:
Qualcomm points to the injunctions it won in China and Germany.
As for the FTC case, it notes the government experts didn't offer a take on what a reasonable royalty should be, merely expressing the opinion that Qualcomm's license fees seemed too high.
Nor, Qualcomm said, did the government show true harm to consumers or competition.
Apple's perspective:
The company says it has prevailed in the cases where it has gotten to fully make its case, maintaining it wasn't able to do so in the Germany and China cases where injunctions were issued.
It's not just Apple that is being hurt. "This isn't Apple vs Qualcomm," Apple chief litigation counsel Noreen Krall told Axios. "This is an entire industry that's been held hostage."
An outside perspective:
Longtime chip analyst Kevin Krewell was in court Tuesday and said he wasn't particularly swayed by the portion of the FTC's case he heard. "Whatever hold Qualcomm had on the market by being the first to market with new technologies has been mitigated by competitors such as Intel, MediaTek, Samsung, and HiSilicon," he said.
What's next: The trial continues in San Jose on Friday and is expected to wrap up with the final witness on Jan. 28 and closing arguments on Feb. 1.
2. T-Mobile-Sprint deal faces mounting opposition
Conventional wisdom was that T-Mobile's deal to buy Sprint would be approved fairly easily under the Trump administration, but there appear to be at least some roadblocks slowing things down.
Where it stands: The companies have made their economic case for the deal but face additional questions from DOJ's antitrust division. Plus, state regulators in California and New York have questions of their own, per a report by the Capitol Forum.
"The attorney general's offices of California and New York are peppering the wireless carriers with questions about their efficiencies arguments, asking for more evidence and data to back up those justifications for the deal, the sources said. DOJ staff, meanwhile, has discussed with several cable providers plans to depose their executives as part of the department's review of the transaction, some of the sources said."
— Capitol Forum
Yes, but: It's still not clear that opposition to the deal is enough to lead regulators at any level to formally oppose it.
What's next: The deal review isn't going anywhere at the moment thanks to the government shutdown, which has paused the Federal Communications Commission's review. The status of the DOJ inquiry is less clear.
3. Marco Rubio debuts alternative privacy bill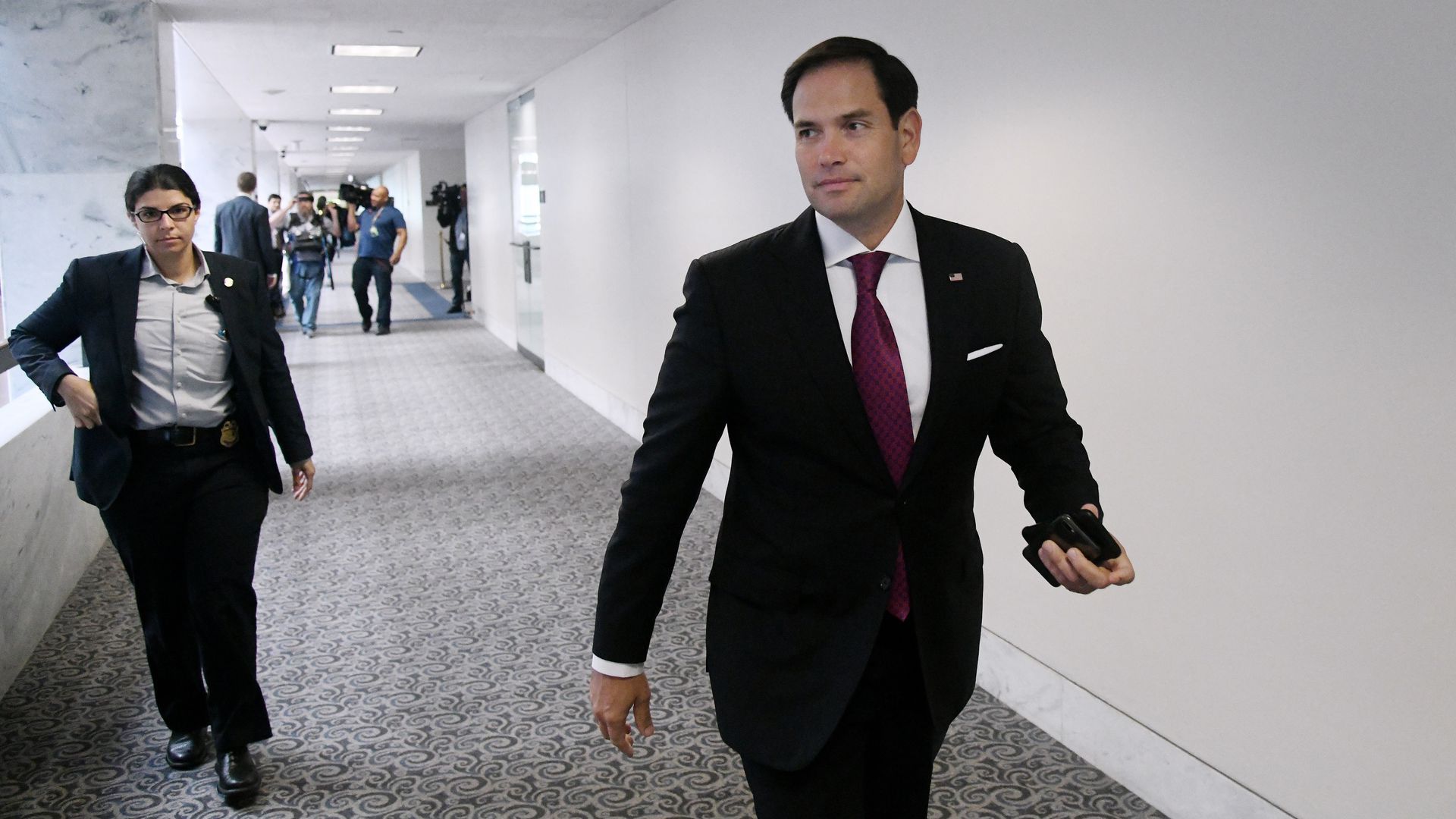 Sen. Marco Rubio (R-Fla.) will introduce a privacy bill today, according to Axios' David McCabe.
The bill would task the Federal Trade Commission with recommending national rules for companies like Google and Facebook, while Congress would be able to finalize the policies.
Why it matters: Rubio's bill seems to steer clear of giving the FTC wide new authority, instead only letting the agency write rules itself if Congress fails to do so.
Details:
The American Data Dissemination Act would instruct the FTC to write recommendations to Congress for what privacy rules should look like for commercial services like Facebook, based on a 1974 law that created rules for federal agencies.
The agency will be required to find a way to exempt smaller companies from new rules.
If Congress failed to successfully pass a law within 2 years of the bill going into effect, the FTC would have the power to write rules in line with its own recommendations. Right now, the FTC can only enforce rules — not create its own.
Any rules that were created as a result of the bill would preempt certain state privacy regulations, according to a Rubio aide, fulfilling a major request from industry groups.
"It is critical that we do not create a regulatory environment that entrenches big tech corporations," Rubio said in a statement. "Congress must act, but it is even more important that Congress act responsibly to create a transparent, digital environment that maximizes consumer welfare over corporate welfare."
Yes, but: Congressional Democrats have indicated that they will only agree to preempt state laws — like new rules going into effect in California in 2020 — in exchange for national rules with teeth. Without full FTC rule-making authority, Rubio's proposal may not fit that bill for some privacy-minded Democrats.
The bill is launching without any co-sponsors, the Rubio aide said.
What's next: More privacy proposals from Rubio's colleagues, including one from a bipartisan group of senators that includes the chairman of the powerful Commerce Committee.
4. AG nominee Barr wants to look at tech giants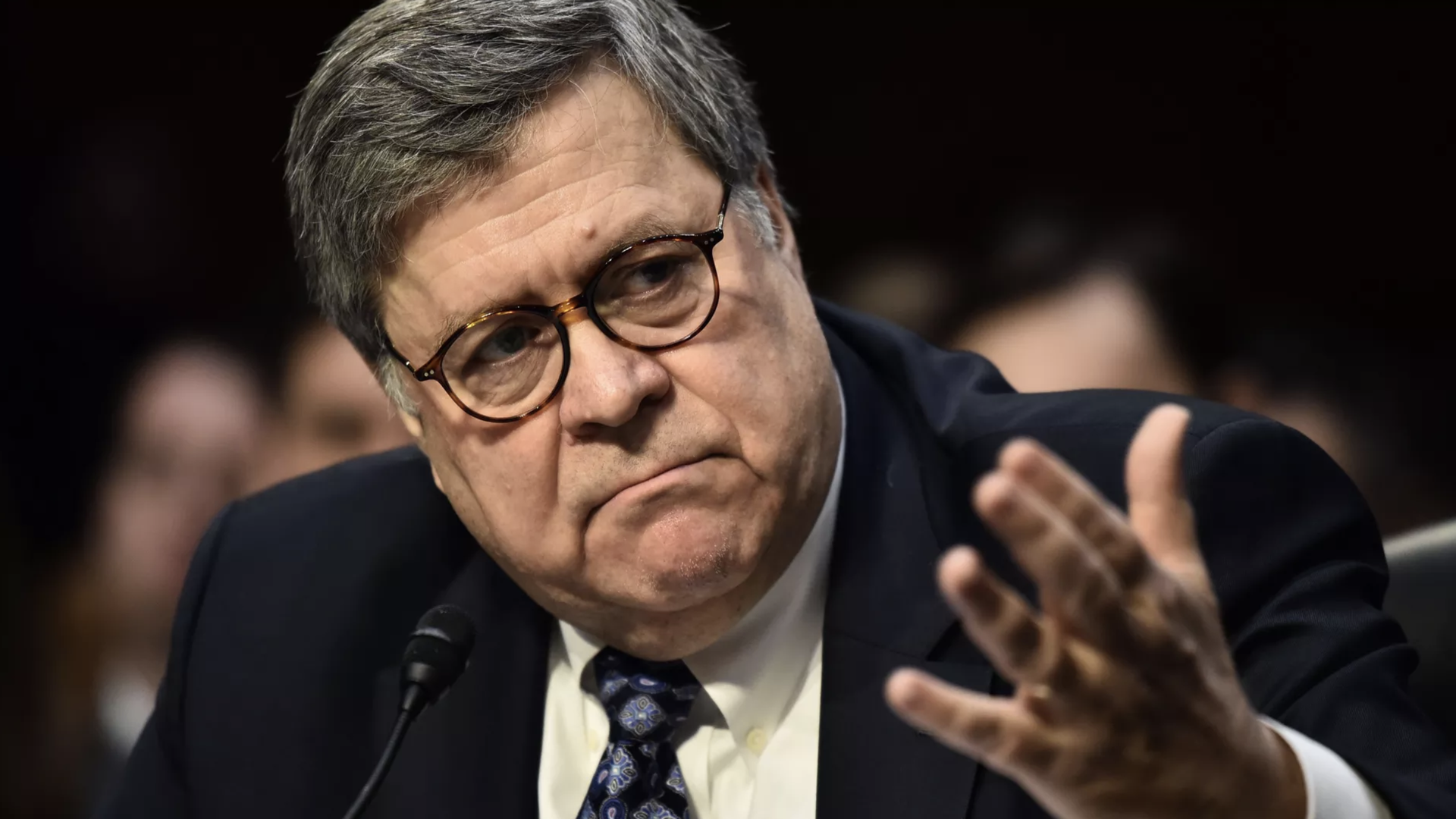 Attorney General nominee William Barr testified Tuesday that he is interested in examining the power and impact of large tech companies during his Tuesday testimony to the Senate Judiciary Committee.
Why it matters: The fact that Barr singled out privacy and competition as key issues for tech — and that so many lawmakers asked him about it — is a sign that Silicon Valley should expect scrutiny from a Barr-led Justice Department, per Axios' David McCabe and Marisa Fernandez.
What he's saying: Barr outlined some priorities when it came to looking at giant tech firms like Google, Facebook and Amazon in response to a question from Sen. Josh Hawley (R-Mo.).
"I would like to weigh into some of these issues, I'd like to have the antitrust support that effort, to get more involved in reviewing the situation from a competition standpoint. I also am interested in the issue of privacy and the question of who owns this data. It's not an area that I've studied closely or become an expert in, but I think it's important for the department to get more involved in these questions."
— William Barr
Barr was less certain when asked if the Justice Department has the authority to address allegations of bias on dominant online platforms — a concern of many conservatives, despite a lack of evidence that engineers at the tech companies have intentionally built bias into their products.
"I would have to think long and hard before I said that it was really the stuff of an antitrust matter," Barr said. "On the other hand, it could involve issues of disclosure and other — implicate other laws like that."
Yes, but: Barr declined to comment whether he would consider pursuing enforcement action against Facebook, which has been accused of violating a privacy settlement it reached in 2011 with the FTC.
5. Take Note
On Tap
Trading Places
ICYMI