Congrats to Team USA, the winner of last night's incredible women's hockey game that took overtime, a shootout, and extra shots even in the shootout. See you again in four years!
https://www.axios.com/newsletters/axios-login-78a12533-e8b2-4c2b-9aa4-651269dd86ff.html?chunk=0#story0
Everyone says they'll be first with 5G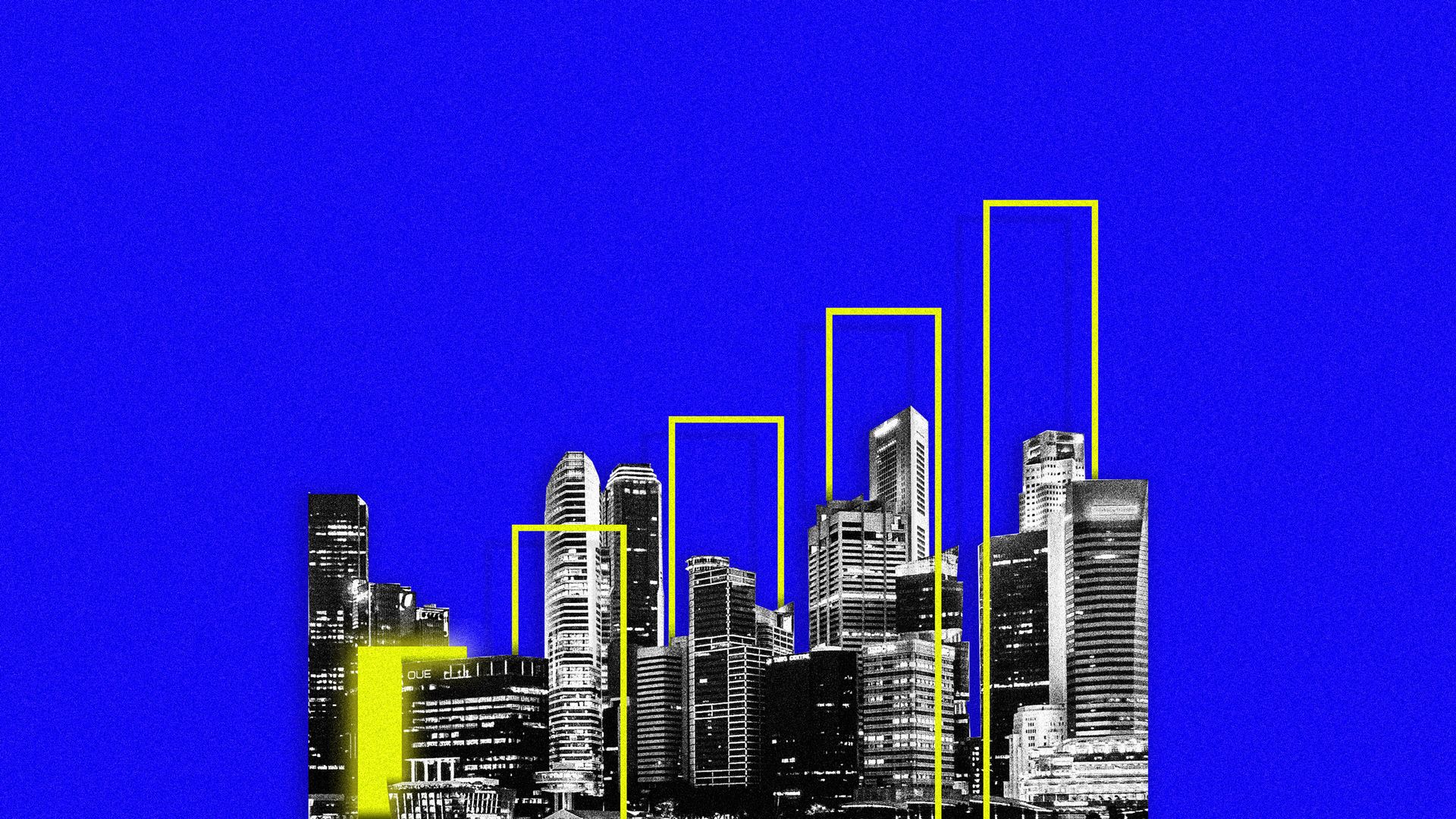 When it comes to the four major carriers, everyone says they're going to be first with 5G.
It turns out, though, they all mean something different when they say that.
Verizon is claiming to be first because it is using 5G technology to deliver home broadband to a few cities this year.
AT&T is launching mobile 5G service this year, in about a dozen cities, but only with a hockey-puck style hotspot.
T-Mobile is focused on smartphones, with network chief Neville Ray telling Axios: "There's a lot of people claiming first to this first to that. What resonates with most folks and most consumers are smartphones. We want to be first to those products which we think are most meaningful."
Sprint, meanwhile, says it expects to be first with nationwide 5G thanks to the spectrum it bought from Clearwire several years ago.
Why it matters: It's always a race to be first with a new generation of technology (and to claim being first, which isn't always the same thing.) The stakes are extra high — both within the U.S. and on the global stage, with China, Korea, Japan and others all looking to be ahead of the game.
Heating up: Expect even more noise (and therefore more confusion) when the cellphone industry's big conference, Mobile World Congress, starts Feb. 26 in Barcelona, Spain.
Go deeper: Read the full story here on each company's 5G plans and check out this refresher on why 5G is a big deal.
https://www.axios.com/newsletters/axios-login-78a12533-e8b2-4c2b-9aa4-651269dd86ff.html?chunk=1#story1
Fake news plague: Social media promotes bogus Parkland claims
Illustration: Rebecca Zisser / Axios
Once again, YouTube, Facebook and Twitter were caught flat-footed during a major news story, Axios' Sara Fischer reports.
What's happening: This time the platforms saw conspiracy theories about survivors of the Parkland, Fla., school shooting elevated on their sites through algorithms that promote trending topics and popular content.
Why it matters: Pressure is building on social media companies to better manage the spread of misinformation during breaking news. But they're struggling to contain the problem without compromising openness, which can also help get facts out quickly.
Yes, and: While YouTube, Facebook and Twitter were caught flat-footed once again, the young survivors of the shooting proved they were up to the challenge, going after conspiracy theorists and opponents with skill and vigor.
As BuzzFeed's Charlie Warzel points out, "Unlike the pro-Trump media's usual enemies, the Parkland students innately understand how to use this broken system to their advantage."
More: Read Sara's full story here.
https://www.axios.com/newsletters/axios-login-78a12533-e8b2-4c2b-9aa4-651269dd86ff.html?chunk=2#story2
FCC set to update its national broadband map
The Federal Communications Commission plans to unveil an updated nationwide map of broadband access today, the first update to the map since 2014. 
Why it matters: Consumers can use the map to get a closer look at broadband availability in their hometowns, and the map can inform policymaker's decisions as they try to bring internet access to areas that lack it, Axios' David McCabe reports.
The bigger picture: Chairman Ajit Pai has made closing the digital divide a key talking point of his tenure at the FCC. The White House's recent infrastructure proposal includes money the administration says could be used to provide internet to rural areas, although no funds were earmarked explicitly for broadband.
Yes, but: Expect FCC Democrats to raise concerns about the accuracy of the FCC's data on broadband deployment (data that is provided by internet service providers) that, according to a source familiar with the matter, will be used in the map.  
"Now, I have heard from consumers, small businesses, state and local government officials, Tribal leaders, and members of Congress, who have expressed significant frustration with the accuracy of our broadband coverage data," Democratic Commissioner Mignon Clyburn said last year.
Fellow Democrat Jessica Rosenworcel established an email for Americans to note if they "not been able to get service, or live in an area that lacks it."
Rosenworcel has also been pushing for an updated map, even though she questions the data accuracy.
What else to watch at the meeting:
A vote to consider a proposal codifying procedures for the FCC to meet a one-year deadline to approve new tech, which Pai says will encourage the development of innovative products.
Questions for the chairman on the news that he and his staff are under an investigation from the agency's independent watchdog over whether they made choices in order to aid the right-leaning Sinclair Broadcast Group.
Separately: The FCC's net neutrality repeal is set to become official today. The fight isn't over though, as Axios' Kim Hart reports, with possibilities remaining for a court challenge or congressional reinstatement.
https://www.axios.com/newsletters/axios-login-78a12533-e8b2-4c2b-9aa4-651269dd86ff.html?chunk=3#story3
Airbnb joins with Sacramento in NBA All-Star bid
Included in Sacramento's bid to host the 2022 or 2023 NBA All-Star Game is a pledge from Airbnb to help out with housing out-of-towners.
The details: As part of the city's effort, Airbnb said it would set up an "All-Star ambassador" program to encourage the 115,000 Airbnb users in Sacramento to open their homes as well as with Sacramento Kings season ticket holders.
Sacramento would also look to bring in cruise ships to augment its standard housing, a technique used at the Rio Olympics.
Why it matters: While Airbnb regularly organizes accommodations for cities hosting large events, this is the first time the company has joined a team in their bid for a major sporting event.
https://www.axios.com/newsletters/axios-login-78a12533-e8b2-4c2b-9aa4-651269dd86ff.html?chunk=4#story4
Patent watch: Apple aims to count calories doing yoga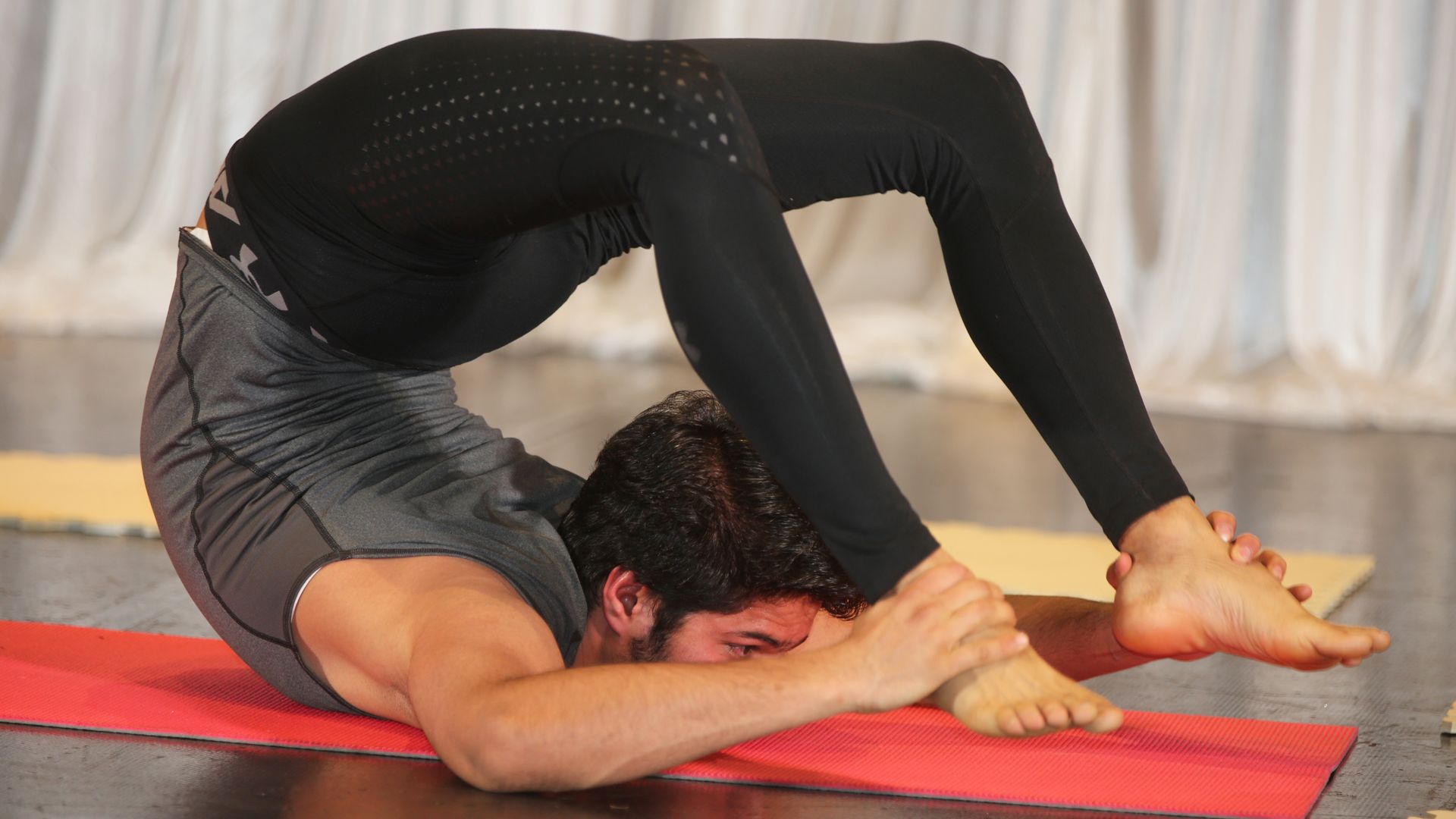 Ever wonder how many calories you are burning doing yoga? Well Apple has applied for a patent for a means of doing just that.
Apple's proposal suggests using a heart-rate sensor, a thermometer to measure ambient temperature and motion-sensing.
Why it matters: The pitch for Apple Watch is being able to measure your exercise, whatever it is. And people hate it when their form "doesn't count."
From Apple's filing:
"A motion sensing module can collect user's motion data. In some embodiments, a hot yoga session can be detected based on measured ambient temperature. In some embodiments, a yoga type can be detected based on the motion data. In some embodiments, an energy expenditure model can be applied based on the determined yoga type."
https://www.axios.com/newsletters/axios-login-78a12533-e8b2-4c2b-9aa4-651269dd86ff.html?chunk=5#story5
Take Note
On Tap
Trading Places
Twitter has re-hired Lara Cohen to head global partnerships, per Variety.
Elon Musk is leaving the board of OpenAI to avoid potential future conflicts with Tesla's artificial intelligence work, but he will remain a donor and advisor.
ICYMI
https://www.axios.com/newsletters/axios-login-78a12533-e8b2-4c2b-9aa4-651269dd86ff.html?chunk=6#story6