Hello, and Shana Tova to those who dip their apples in honey. Speaking of which, I started this newsletter Wednesday but am now off until Thursday night. However, Kim Hart and team are here for your tech needs and to make sure Login doesn't miss a beat.
https://www.axios.com/newsletters/axios-login-6cf87b58-1bbd-412e-b3a8-3221e0dbbe91.html?chunk=0#story0
Amazon's smart glasses approach sounds pretty smart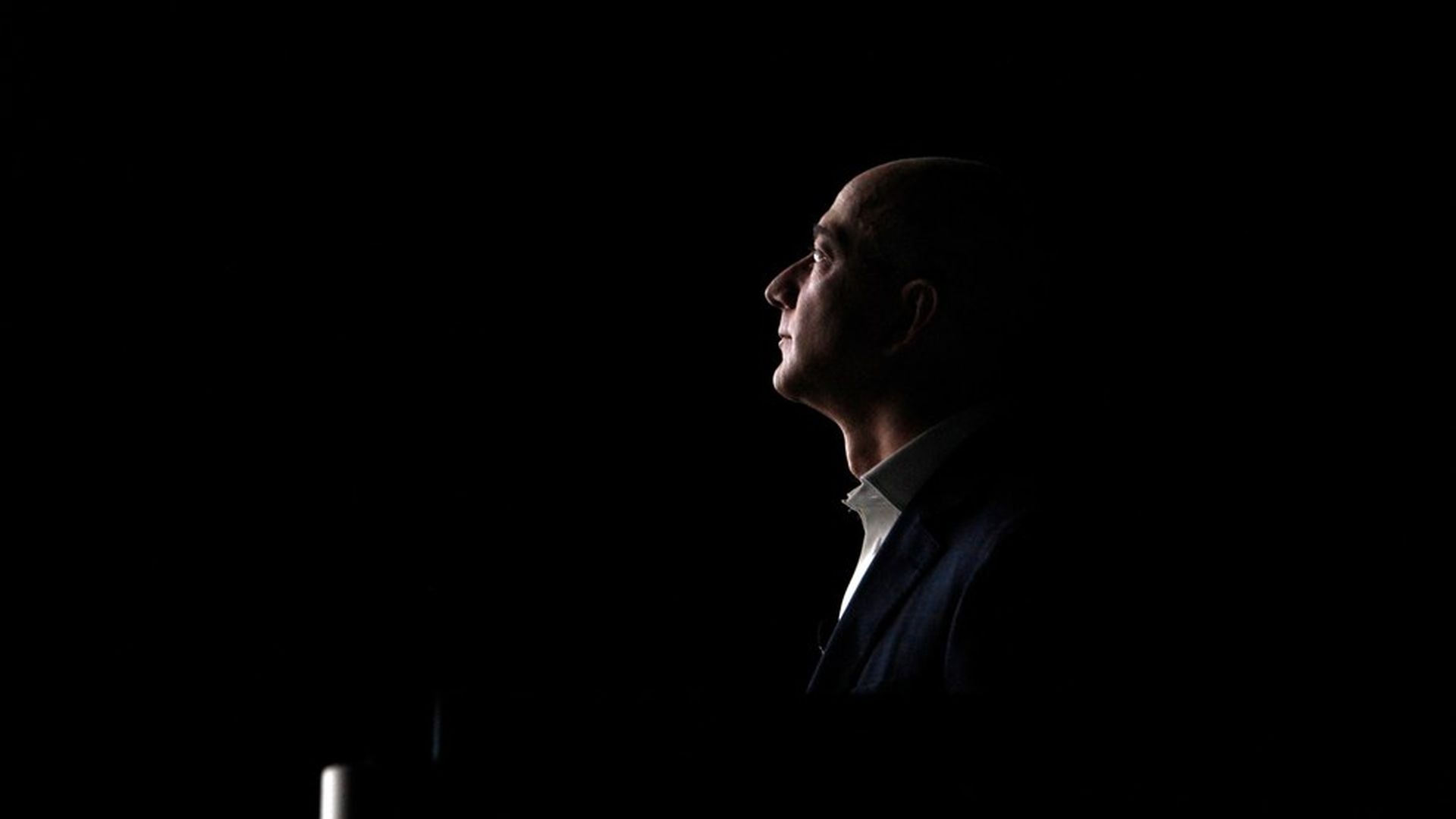 We can all envision what augmented reality glasses might eventually look like: as thin and light as regular glasses, with an all-day battery life, and don't make you look like a complete cyborg dork. The problem is those aren't technically feasible today, as Google Glass and others have proved.
What's new: That's what makes Amazon's reported approach so interesting. Rather than trying to cram in all the tech that will go into the glasses of the future, it appears Amazon is focused on what technology can be included in smart glasses today while still being light, comfortable, and usable all day. And that means putting a big focus on its Alexa voice assistant as the star attraction, according to the Financial Times ace reporter Tim Bradshaw.
More details: Amazon is pairing Alexa with an interesting technology: transmitting audio via bone conduction, which also lets consumers skip another dorky element — having to wear headphones. But, if Amazon goes for the audio-only approach, it may not have some of the features necessary for AR, which, it's worth noting, was not mentioned in the FT report.
https://www.axios.com/newsletters/axios-login-6cf87b58-1bbd-412e-b3a8-3221e0dbbe91.html?chunk=1#story1
Google pays $1.1 billion for HTC team and non-exclusive IP license
Google announced late Wednesday a $1.1 billion agreement under which certain employees of Taiwanese smartphone maker HTC will join Google, Kim reports. The deal also includes a non-exclusive license for HTC intellectual property.
Future: Google's SVP of hardware Rick Osterloh said in a company blog post that "it's still early days for Google's hardware business" and it's focused on building its "core capabilities." The company's goal is to pair software like Google Assistant with a new line of devices.
Flashback: Five years ago, Google spent 12 times the price to buy Motorola for $12.5 billion. A couple years later, it dumped the company for just under $3 billion, while retaining Motorola's more than 17,000 patents to defend its Android products.
With this agreement, Google is spending a fraction of the money to acquire HTC employees, rather than taking a stake in HTC itself.
The big question: How will Google make this deal pay off more than Motorola did?
https://www.axios.com/newsletters/axios-login-6cf87b58-1bbd-412e-b3a8-3221e0dbbe91.html?chunk=2#story2
Michelle Obama taps Hustle for teen outreach
How do you get in touch with teenagers? Via text messaging, of course. And that's exactly why Michelle Obama's Better Make Room campaign has tapped startup Hustle to help it connect high schoolers in need of college advice to counselors as part of its UpNext program, Kia reports.
Why it sounds familiar: Hustle garnered attention last year as one of the tools presidential candidates Bernie Sanders and Hillary Clinton used for their grassroots campaign outreach.
Business sense: While many tech companies often offer their tools for free to customers like non-profits, campaigns, and advocacy groups, Hustle doesn't have to. Hustle's texting products are usually less costly than alternatives like phone calls, CEO Roddy Lindsay told Axios.
Bigger picture: These tools are no longer just for sophisticated tech companies. Politicians, their campaigns, and now advocacy groups are become more savvy — which is increasingly important with the rise of younger generations that have grown up with the internet on pocket-sized computers.
https://www.axios.com/newsletters/axios-login-6cf87b58-1bbd-412e-b3a8-3221e0dbbe91.html?chunk=3#story3
Canada is seeing "reverse brain drain"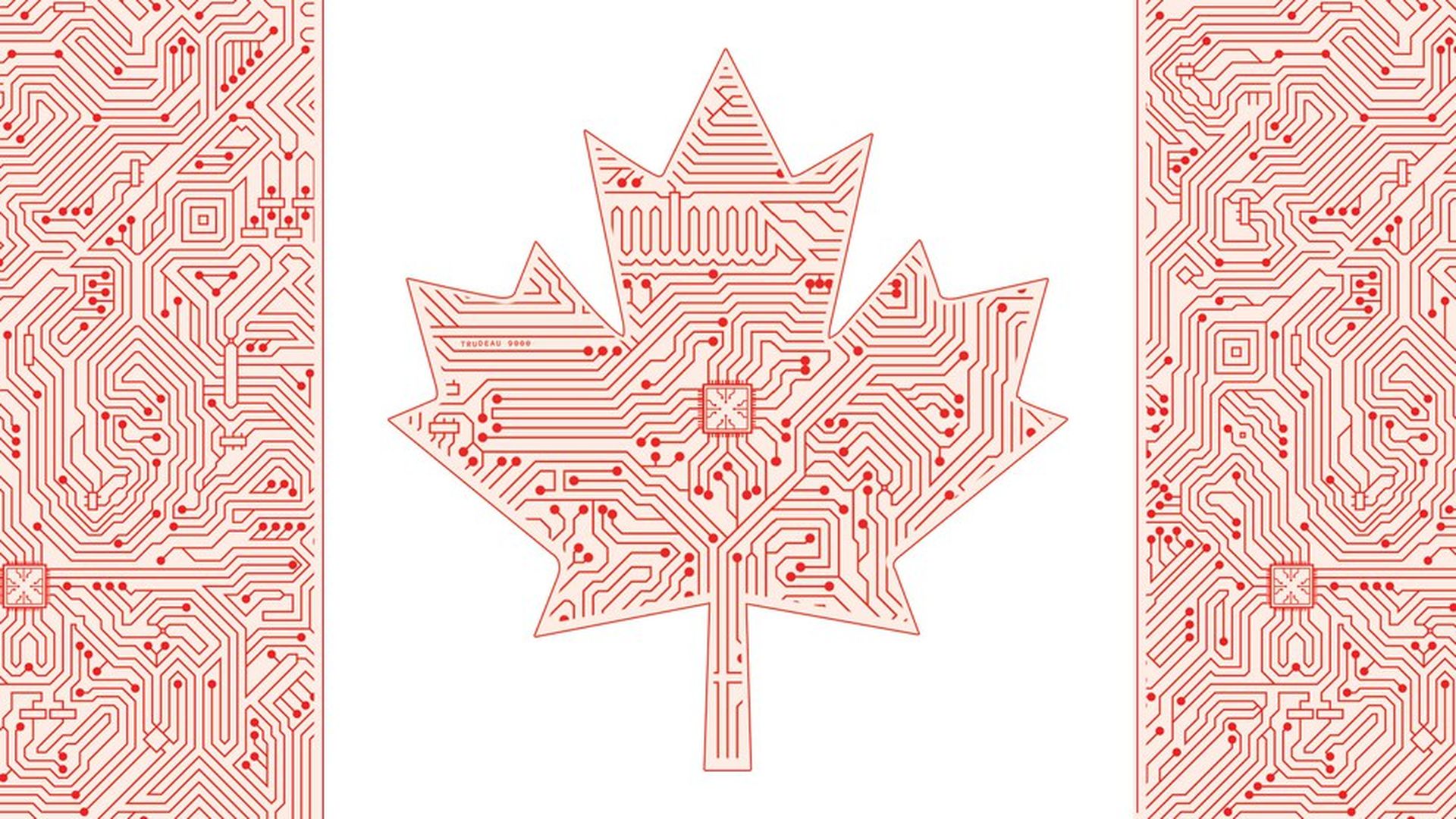 Toronto startups are seeing double-digit increases in job applications from the U.S. since the November presidential election.
U.S. applications to the University of Toronto, a leading center for the study of artificial intelligence, have risen 80% since November, the school says.
A "reverse brain drain" is under way, with talented Canadians heading back home rather than remaining in U.S. tech hubs like San Francisco and New York.
"I've been in tech for over 20 years in Canada and in Silicon Valley, too. I've never seen candidates from the U.S. apply for Canadian positions from places like Silicon Valley," Roy Pereira, the CEO of Zoom.ai, told Axios' Shane Savitsky. "That's never happened."
Canada's not the only one: China and France are also looking to poach top technology talent from the U.S. after President Trump's threatened crackdown on visas. As we've reported, Canada has put in place its own visas to lure workers up to its startup hubs to take advantage of the situation.
Read Shane's full post here.
https://www.axios.com/newsletters/axios-login-6cf87b58-1bbd-412e-b3a8-3221e0dbbe91.html?chunk=4#story4
A down payment in exchange for Airbnb listing
Many real estate markets across the U.S. are in the midst of an affordability crisis. That's made it hard for renting millennials — the oldest of whom are well into the prime home-buying years of their mid-thirties – to afford down payments. Tech workers in Silicon Valley and other major tech hubs are all too familiar with this trend.
New opportunity: Enter entrepreneurs who are recognizing the chance to profit from a broken real estate finance industry. For example, Seattle-based Loftium will contribute $50,000 for a down payment, as long as the owner will continuously list an extra bedroom on Airbnb for one to three years and share most of the income with Loftium.
Our thought bubble: This strategy might be particularly appealing in booming markets like Seattle, where rent prices are rising even faster than home values themselves, and which are popular tourist destinations.
Axios' Chris Matthews has more here on new business models intended to help real estate shoppers.
https://www.axios.com/newsletters/axios-login-6cf87b58-1bbd-412e-b3a8-3221e0dbbe91.html?chunk=5#story5
Take note
On tap: It's 5778, at least according to the Hebrew calendar.
ICYMI: Vanity Fair wonders if Trump is mulling Peter Thiel for a top intelligence advisory post...If you missed Monday's net neutrality panel featuring former FCC chair Tom Wheeler and Silicon Valley Rep. Ro Khanna, you can find the video here....Michael Bloomberg tells Axios that Facebook employees should review every post...Twitter will meet with the Senate Intelligence Committee on Russia, Wired reports....AI pioneer calls for the breakup of big tech, Axios' Steve LeVine reports....iPhone X production may face further delay, according to CNET.
https://www.axios.com/newsletters/axios-login-6cf87b58-1bbd-412e-b3a8-3221e0dbbe91.html?chunk=6#story6