Axios Login
February 07, 2023
Keep reading to find out how TriviaBot, the Axios tech team, did at trivia last night at the company all-staff retreat. Today's Login is 1,273 words, a 5-minute read.
1 big thing: Smaller firms fear court will weaken liability shield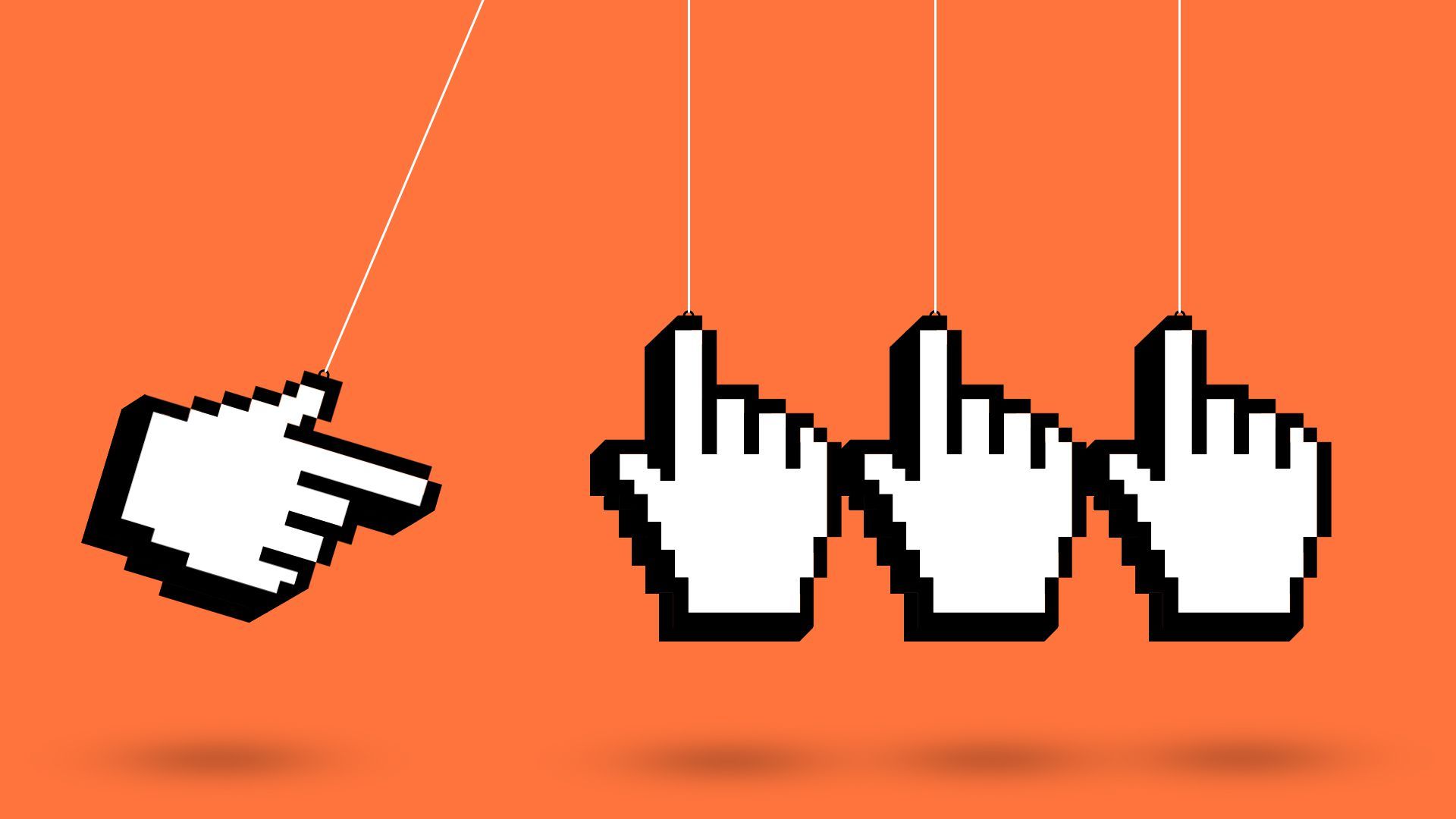 A looming U.S. Supreme Court decision on a key internet liability law could upend the business landscape — not just for giant platforms but for small and mid-size firms that fear a massive upheaval, Axios' Ashley Gold reports.
Driving the news: Later this month, the Supreme Court will hear oral arguments in Gonzalez v. Google, a case with major implications about how tech platforms host and promote content posted by users.
The case centers on Section 230 of the Communications Decency Act, the 1996 law that says companies aren't liable for content their users post. The court will decide whether the law covers firms selecting and ranking content by algorithm, including suggested videos, pictures and recipes.
Why it matters: Google's name is on this case, but other companies are worried an adverse ruling for Big Tech could be ruinous for small- and medium-sized firms.
Background: In Gonzalez v. Google, relatives of victims of an ISIS attack are suing Google-owned YouTube for allegedly helping turn viewers into terrorists by recommending pro-ISIS content. Justice Clarence Thomas has suggested the court place new limits on the reach of Section 230.
The plaintiffs argue that Section 230's protection does not extend to algorithmically created recommendations.
Google contends Section 230 protects YouTube's methods of organizing users' posts, and weakening the law would only make it harder to filter out terrorism content.
What they're saying: "Any site that hosts user-generated content should be scared," Josh Ackil, executive director of Internet Works, a coalition of small- and medium-sized tech companies, told Axios.
Weakening Section 230, Ackil said, will make companies take down more content and unleash a flurry of lawsuits. "Any increased activity in that space ... is an undue burden on a smaller company, and something bigger companies will be better equipped to manage," he said.
What's at stake, according to tech firms that aren't as big or rich as Google, Meta and their peers:
Pinterest: The platform is able to serve up relevant posts to users thanks to Section 230 protection, Braden Cox, head of U.S. public policy, told Axios. Without the protection, services "naturally would refrain from using those systems to present relevant content, depriving users of the positive experiences we all want and need."
Indeed: "What you'll see from a lot of companies is an overextension of moderation, likely, because it turns into a proposition of risk tolerance," Matt Jensen, senior director of government relations at the job-listing site, told Axios.
Wikipedia: The online encyclopedia argues Section 230 protection of algorithms lets it organize and arrange pages, link out to related articles, protect itself from bad-faith lawsuits, and root out spam, per a blog post from the Wikimedia Foundation.
Yelp: "Recommending content is a core form of publication under Section 230, and necessary to provide consumers with useful, trustworthy reviews," the company's lawyer's write in a brief. "Without immunity, deceptive reviews would flourish and consumers would be harmed."
Reddit: Per the company's brief: "A sweeping ruling narrowing Section 230 protections risks devastating the internet. It is smaller and start up platforms especially that depend on Section 230 to foster diverse approaches to content moderation and to challenge the dominant industry leaders."
The other side: Proponents of Section 230 revision argue that the law has either let tech firms get away with hosting too much dangerous content or given them too much latitude to take down material they deem objectionable.
Section 230 has been applied far too broadly historically, a brief filed to the court by University of Miami law professor Mary Anne Franks argues. While Google should not be held liable for the claims made by the plaintiffs in this case, Frank says, "the text, history, and structure of Section 230 do not support the broad unconditional-immunity approach taken by many lower courts."
What's next: Tech firms are making the rounds on Capitol Hill to urge lawmakers to clarify the intent of Section 230 if the Supreme Court weakens it, a number of companies told Axios.
Oral arguments for Gonzalez v. Google are scheduled for Feb. 21.
2. Google, Microsoft ready their ChatGPT rivals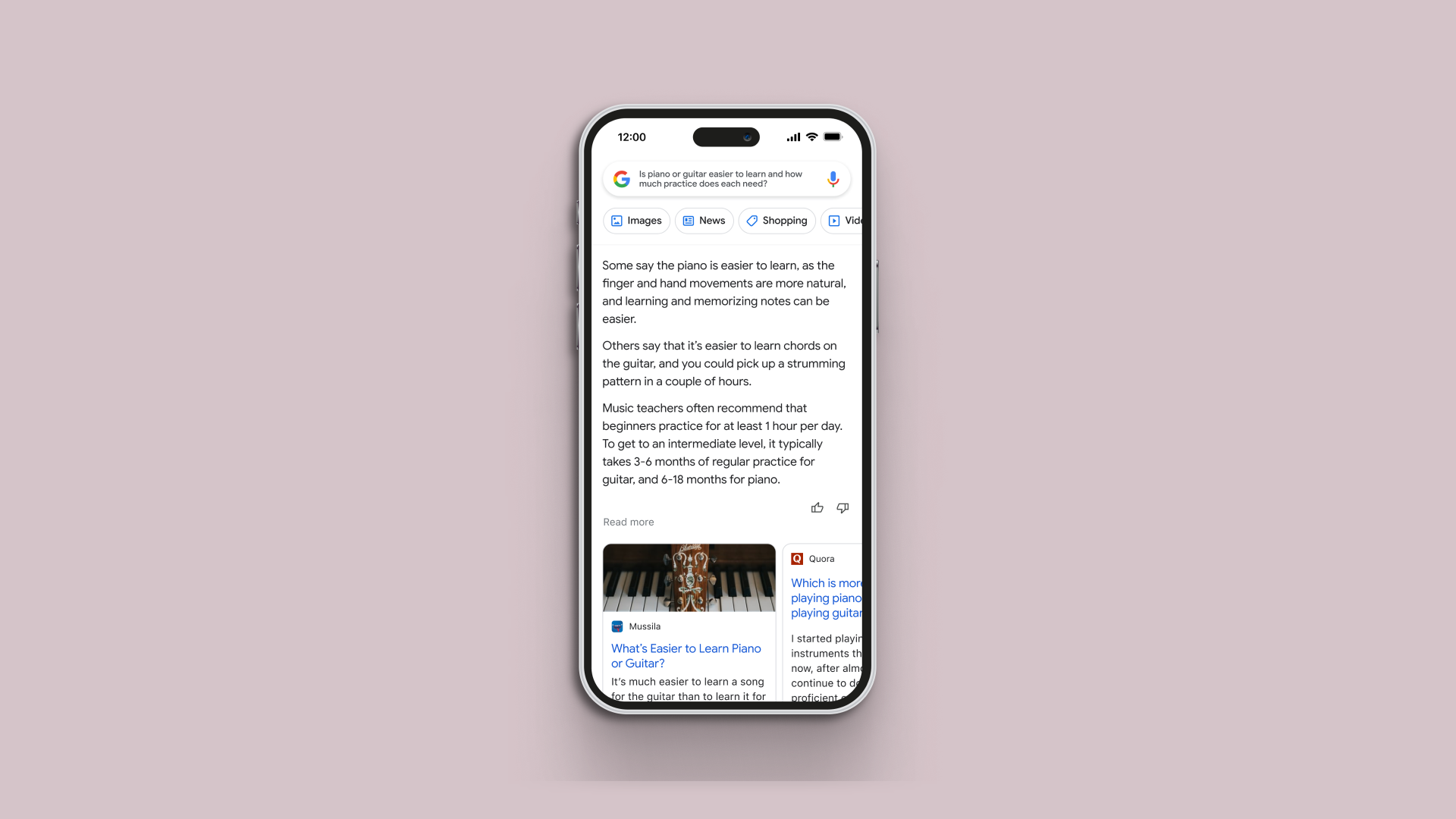 As we told you yesterday, the battle among the tech giants to incorporate generative AI into their products is heating up.
Driving the news: Yesterday, Google announced several efforts to power search and other products using generative AI systems, while later today Microsoft is expected to talk up its plans at an event with CEO Satya Nadella.
Between the lines: Google has long been working on such systems but faces pressure to show it is making progress amid all the attention on OpenAI's popular ChatGPT and similar projects.
Details: Google laid out three AI-related projects as part of a blog post from CEO Sundar Pichai.
Bard, the conversational assistant powered by Google's LaMDA large language model, is starting limited external testing.
The company is offering a preview of how it soon plans to integrate LaMDA into search results, including using the system to help offer a narrative response to queries that don't have one clear answer.
Google says it is developing APIs that will let others plug into its large language models, starting with LaMDA itself.
Microsoft, meanwhile, is holding an event today at its Redmond, Washington, headquarters where it is expected to detail how ChatGPT and other tools will feature prominently inside products such as Bing and Office.
The company didn't offer details, but OpenAI CEO Sam Altman tweeted a picture of himself with Satya Nadella, suggesting AI will be the focus.
The big picture: ChatGPT and its brethren have been the talk of the tech industry in recent months. Microsoft has upped its investment in OpenAI and said it plans to incorporate generative AI throughout its products.
Yes, but: Generative AI systems like ChatGPT continue to have huge weaknesses. They can't distinguish fact from fiction, tend to make things up and can't tell you where they got their information.
3. 3D printer maker Glowforge adds generative AI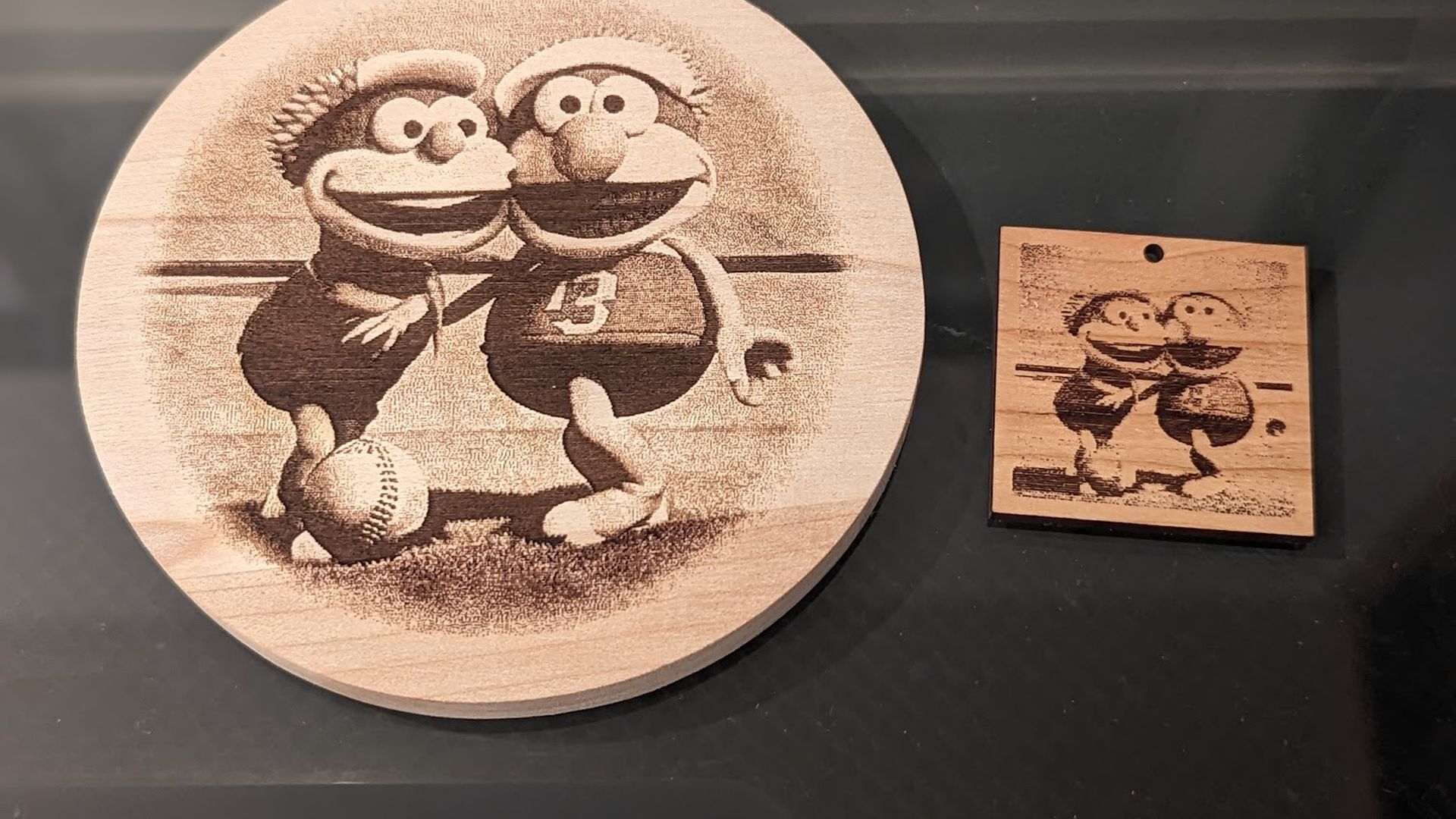 Speaking of generative AI, 3D-printer maker Glowforge is adding the technology to its software.
What's happening: Premium subscribers will have access to a generative AI option allowing them to type in a prompt and choose from several artistic styles. Glowforge's software then optimizes a design for its printers, which etch images into fabric, metal, wood and other materials.
Why it matters: Companies are rushing to find ways to incorporate generative AI into their products.
The big picture: CEO Dan Shapiro says that generative AI has the potential to allow anyone to create anything they can envision even if they don't have the artistic skills to create it themselves.
"This might actually be bigger than the iPhone," Shapiro told Axios.
Between the lines: The company has been working on its Magic Canvas feature for the last couple months and testing it with about 100 beta customers.
Glowforge isn't saying which AI technology underlies the feature.
4. Take note
On Tap
Trading Places
Hewlett Packard Enterprise said Irv Rothman is retiring as head of HPE Financial Services and will be succeeded by Gerri Gold.
ICYMI
French and Italian officials, among others, have warned about ransomware gangs targeting an already patched vulnerability in VMware servers. (CSO Online)
There were 180,000 U.S. subscribers to Twitter, including Twitter Blue, less than 0.2% of monthly active users as of mid-January. (The Information)
Mastodon's active monthly user count dropped to 1.4 million in late January, down from over 2.5 million after Elon Musk's take over of Twitter last year. (Wired)
5. After you Login
Not great. Like generative AI, our team was often confidently wrong and prone to hallucination.
Thanks to Scott Rosenberg and Peter Allen Clark for editing and Bryan McBournie for copy editing this newsletter.