Axios Login
September 18, 2019
I'd like to say hi to all the virtual assistants who subscribe to Login. Hi Siri, Hey Google, Hey Alexa. Also, Cortana, if you can send me a new address, I keep getting bounce-backs.
Today's Login is 1,319 words, a 5-minute read.
1 big thing: Facebook's latest bid for the living room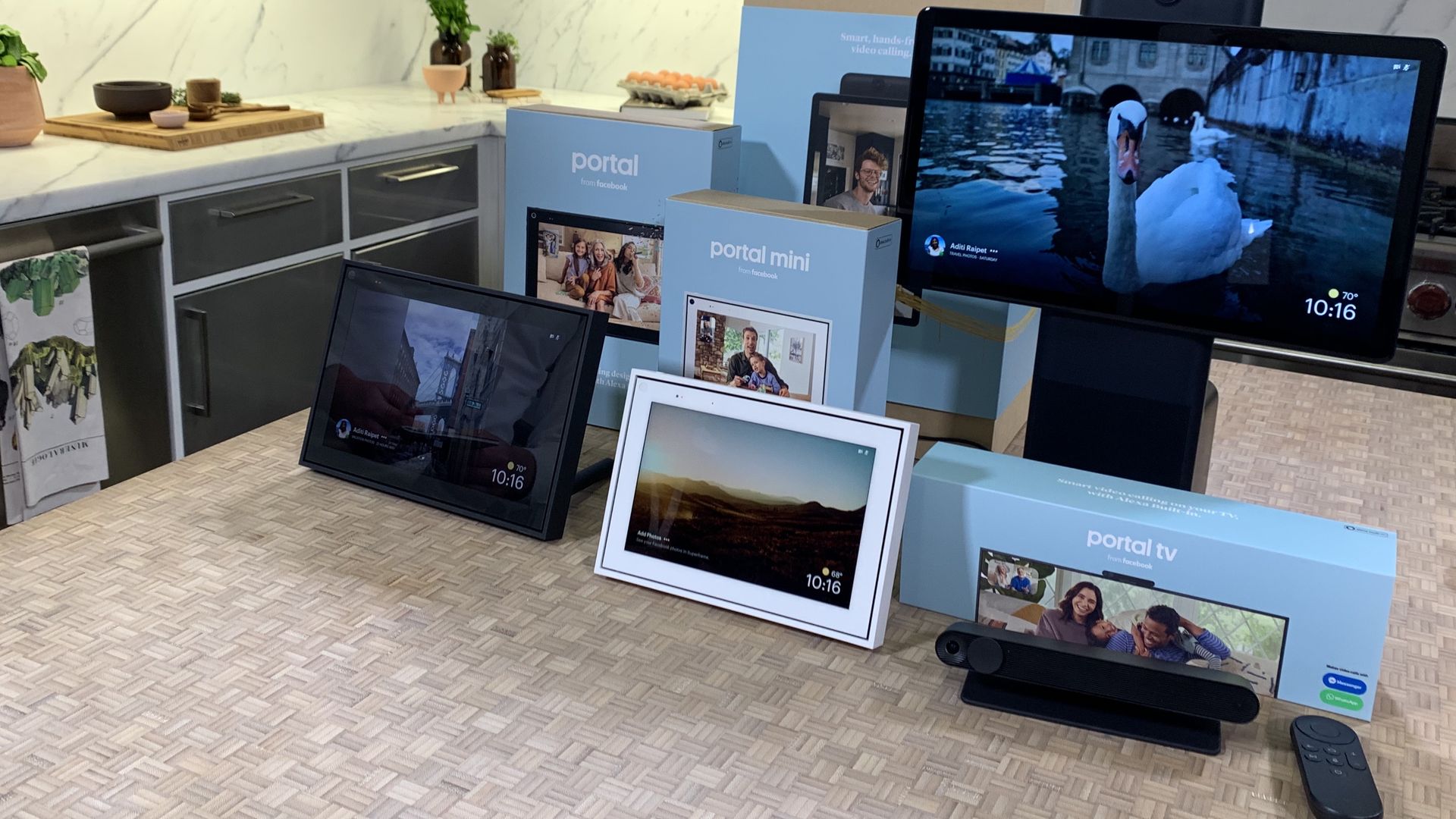 Facebook on Wednesday announced a significant expansion to the Portal family of video chat devices that debuted last year, offering new features, lower prices and increased versatility.
Why it matters: Competition in the space is heating up, with Google's Nest Hub Max just hitting the market and Amazon potentially introducing new smart displays at an event next week.
Facebook VP Andrew Bosworth told reporters he believes video chat is the key feature for smart displays, as long as you can actually reach the people you want to chat with — a not so subtle dig at Google's device, which only supports its Duo video conferencing app.
What Bosworth wouldn't say is how many Portals the company has sold.
"We're not going to share specific numbers," he said, adding, "We're not going to share vague numbers either."
The new devices are:
Portal Mini, a $129, 8-inch frame-shape device that can sit in either portrait or landscape mode. It ships Oct. 15.
Portal, a $179, 10-inch model. Also ships Oct. 15.
Portal TV, a $149 device with a camera and 8 microphones that connects to any television via HDMI and will ship Nov. 5.
Facebook is also keeping last year's bigger-screen Portal+ in the lineup.
What's new:
The devices have a built-in toggle switch to turn off the camera and physically disconnect the microphone.
Support for Amazon Prime Video.
Support for video chat with WhatsApp contacts.
An improved smart camera for tracking any of multiple people in a room.
Improved augmented reality tricks for spicing up video chats.
Expanded global distribution, with Portal hardware coming to the U.K., France, Italy, Spain, Australia and New Zealand.
What's still there:
It's still Facebook behind Portal, meaning you have to be willing to allow Facebook to put a camera and microphone in your house, which for many is a deal-breaker.
That said: Facebook has gone to great lengths to try to assuage privacy concerns.
It added the physical button to make it easy to shut off the camera and microphone.
It says it won't listen to or record calls.
For interactions with the built-in voice assistant, Facebook is adding an option to not have conversations stored or reviewed.
The bottom line: There's a lot to like in the new products, from the fun augmented reality features, to the karaoke-style app for telling kids stories, to what seems like a really great experience for family video chats. The devices are inexpensive and have a wide range of uses. You just have to trust Facebook.
Meanwhile: In the farther-off hardware future, fresh reports indicate that Facebook is working on several types of smart glasses, including a rival to Snap's Spectacles, being done with eyewear maker Luxottica, as well as a more full-featured augmented reality headset, code-named Orion.
2. Facebook gives its "supreme court" a charter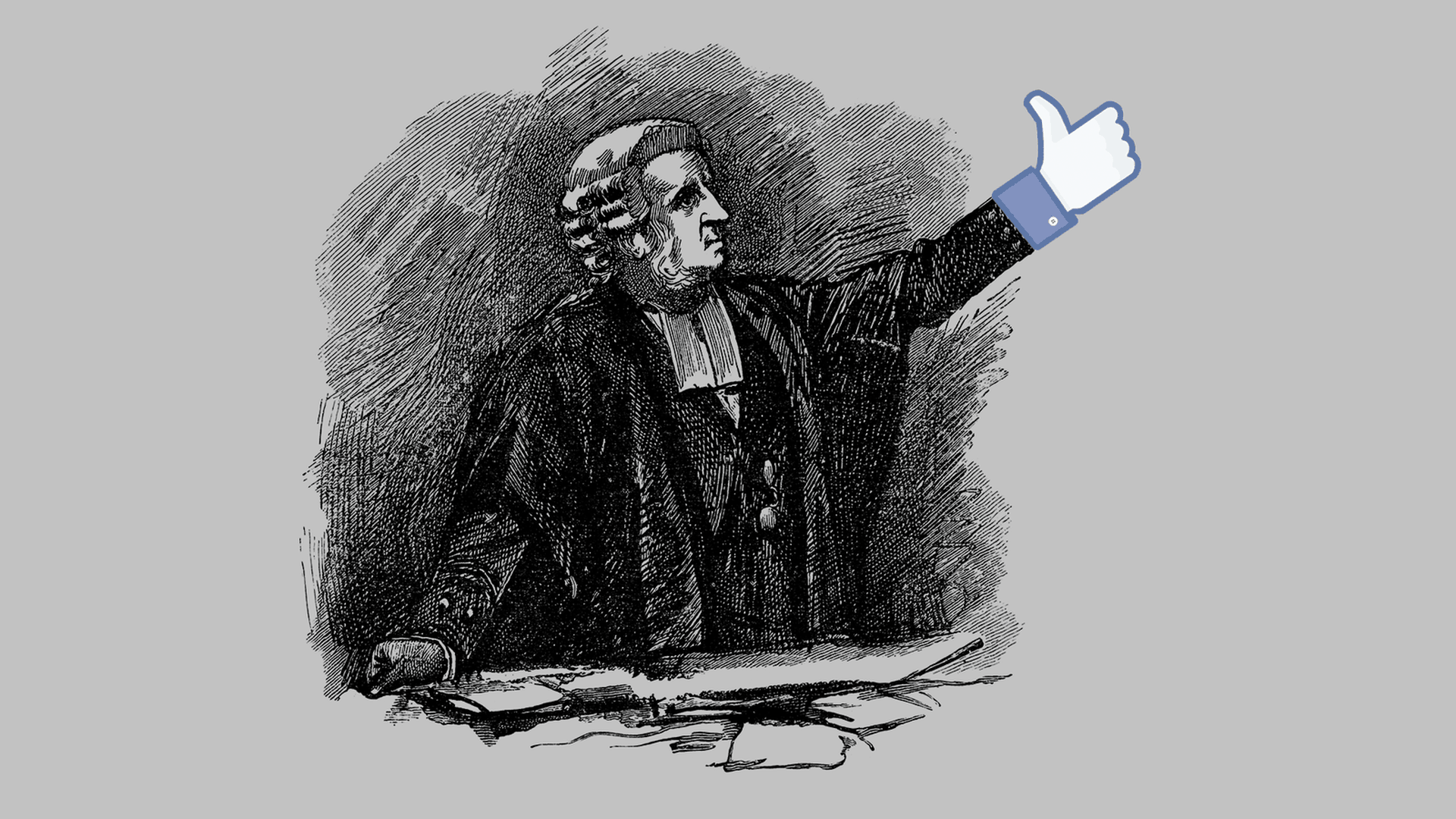 If Facebook is evolving into a kind of quasi-government, it might as well get good at it. That seems to be one message of the charter for the tech giant's new oversight board, unveiled Tuesday: The rules for the independent body, which will review the platform's decisions about content, are being approached with the seriousness and care of constitutional authorship.
Why it matters: As controversies over hate speech, misinformation and privacy multiply, the company hopes the oversight board will help it deliver more consistent decisions about what kinds of expression are acceptable on its platform, Axios' Scott Rosenberg writes.
Details: The charter lays out the structure for an independent body of up to 40 part-time members.
Board members will take cases when users appeal Facebook's decision on whether a piece of content should be removed from the service. They will also take direct referrals of cases from Facebook itself.
Each case will be reviewed by a panel of 5 board members, who will base decisions on Facebook's community standards and its values, then report them and their rationale publicly.
Facebook says it is "committing" to implement board decisions, even where Facebook leadership disagrees. If the board's choice conflicts with local laws, the laws will take precedent.
What's next: Facebook aims to fill the oversight board's 2 co-chair roles soon, and it plans to have the first 11 board spots filled by the end of 2019 — the charter-specified minimum number the board needs to operate.
Yes, but: "The board's decision will be binding," Zuckerberg wrote in a post about the new charter. Yet there is no mechanism for the board to enforce its decisions, and no guarantee that Facebook leadership will stick to that commitment in the future should its priorities change.
The big picture: The oversight board only rules on whether user-contributed content can remain online or should be removed, but the kinds of complex social questions Facebook faces today are far broader and more varied.
Consider these headlines from yesterday alone:
Facebook expands definition of "terrorist organizations" to limit extremism (The New York Times)
Facebook will use footage from police body cameras to train its computers to recognize gun attack videos (Financial Times)
Researchers find fake Facebook pages for veterans raised cash, spread lies for years (Axios)
The bottom line: The oversight board isn't set up to advise Facebook on finding paths through its ethical minefield, but the company is surely going to be looking for a lot more help.
3. A tale of two presidents
Two U.S. presidents are in the San Francisco Bay Area this week, but under very different circumstances.
President Trump was in town for a fundraiser on Tuesday, but the event was shrouded in secrecy. As Vox reported, the organizers went to great lengths to keep the location, host and attendees a secret, with even most prominent area Republicans not wanting to publicly associate with Trump.
Meanwhile, former President Obama is being used as a draw, as the featured speaker at Splunk's user conference in San Francisco today. The company isn't allowing pictures, but in this case because too many people want to be in one.
Bottom line: One of the 2 presidents is popular in Silicon Valley; the other currently lives in the White House.
4. Scooter startup Skip raises more cash
As the scooter-startup wars continue to heat up across the U.S., San Francisco-based Skip claims its slow-and-steady approach has allowed it to perfect its warehouse operations and the design of its newest vehicle, the first scooter it has not purchased off-the-shelf from other vendors.
The intrigue: By some measures, the company is well behind its biggest rivals like Bird and Lime, which operate in dozens of cities while Skip is only in two, San Francisco and Washington, D.C., Axios' Kia Kokalitcheva writes.
Driving the news: Skip has also recently closed an undisclosed amount of new funding from Toyota AI Ventures as an extension to its Series A round.
What they're saying: Skip says its new scooter is made of modules that can be quickly disassembled and reassembled to make repairs as fast as possible.
For a simple maintenance check, a scooter can be back on the road that same day, co-founder and CEO Sanjay Dastoor told Axios during a recent tour of its San Francisco warehouse. For a more serious repair, it can be back out within a day or 2.
Skip also argues that while its new scooter costs 25% more upfront than those from vendors like Segway-Ninebot, it expects them to last twice as long, be easier to repair, and ultimately save it more money in the long run.
Yes, but: It remains to be seen how Skip's new scooters will fare in the long run — and ultimately if they'll help the company get to profitability.
The big picture: More than a year since scooter rental companies burst onto U.S. streets, they're all now focused on shifting to sturdier vehicles in the hopes they'll be safer and more cost-effective.
The bottom line: Like the much bigger and more mature ride-hailing companies, scooter companies have to show investors they can make their business math add up.
5. Take Note
On Tap
Oracle OpenWorld continues in San Francisco.
Splunk's aforementioned "The Beginning of Everything" conference is also in San Francisco.
Trading Places
HTC named former Orange executive Yves Maitre as CEO.
ARM CTO Mike Muller is retiring.
ICYMI
After you Login
Here's what an antique eye chart looks like in English, German, Japanese, Chinese, Russian, and Hebrew. And without my glasses, I can't tell any of them apart.