If you were waiting to see a photo of me as a mouse eating a cupcake, boy are you are in luck.
Facebook's augmented reality play was the biggest move at F8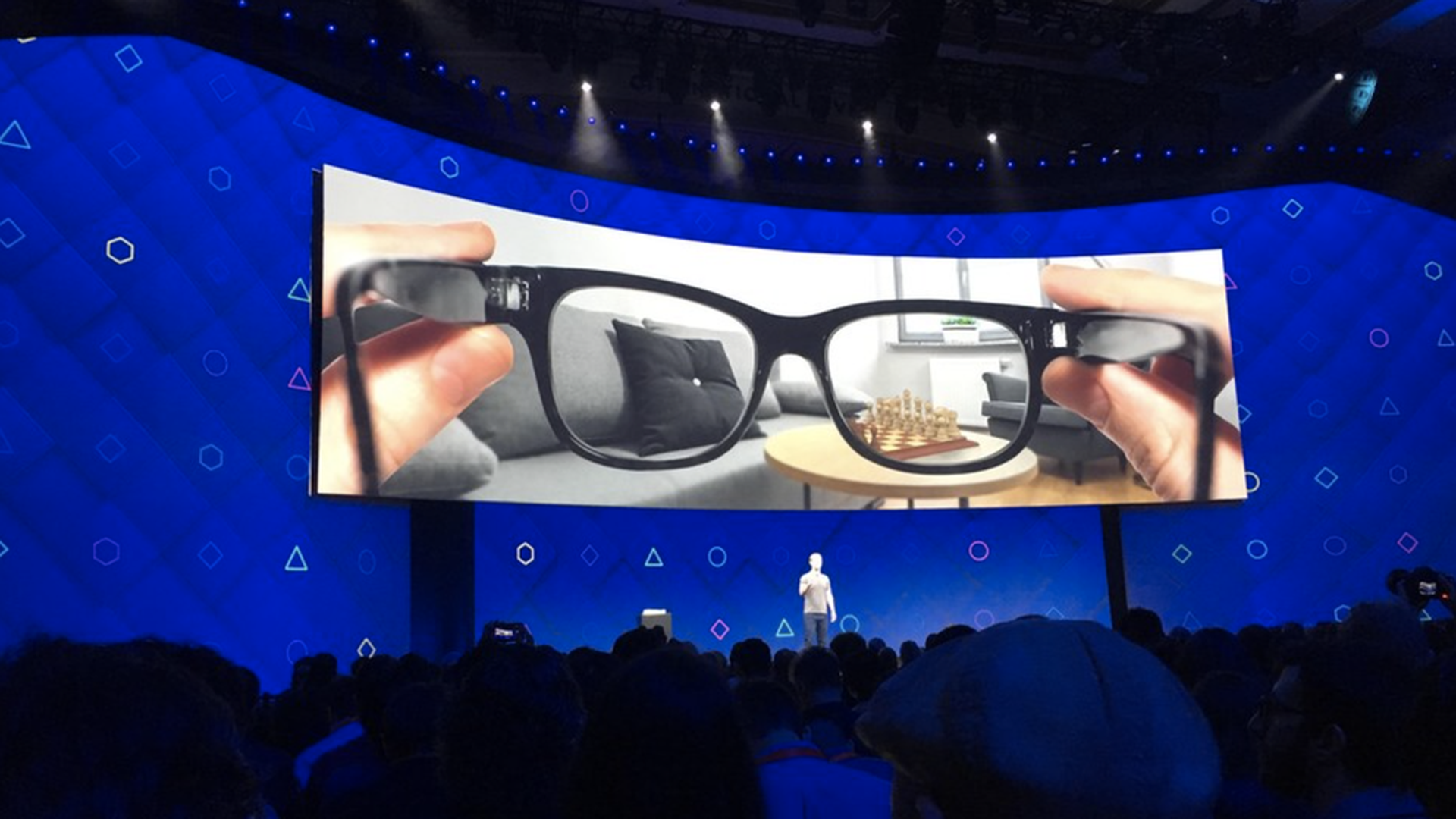 There was naturally a ton of stuff announced as Facebook kicked off its annual F8 developer conference. Kia has a roundup here of the key announcements, but to me the biggest deal was Facebook's effort to create an augmented reality platform out of its camera app.
While Facebook clearly is a big believer in Virtual Reality (after all it spent $3 billion to buy Oculus), it recognizes that VR is largely separate from the traditional mobile space, even when VR is done via a phone. Augmented reality could fit nicely into a lot of existing mobile efforts, and there isn't really one dominant platform for AR (though Vuforia has tried to do so behind the scenes.) If Facebook can be a place where AR content lives, it could be a big opportunity for the social giant.
CEO Mark Zuckerberg talked more about his AR ambitions in an interview with Recode.
In many ways, the augmented reality play hearkens back to Facebook's effort to be a platform on mobile in the way it was on desktop, rather than just an (admittedly hugely popular) collection of apps. At one time, Facebook hoped to have its own smartphone operating system, and then it hoped to create its own flavor of Android (remember Facebook Home?), but nothing so far has stuck.
Putting the Samsung Galaxy S8 camera to the test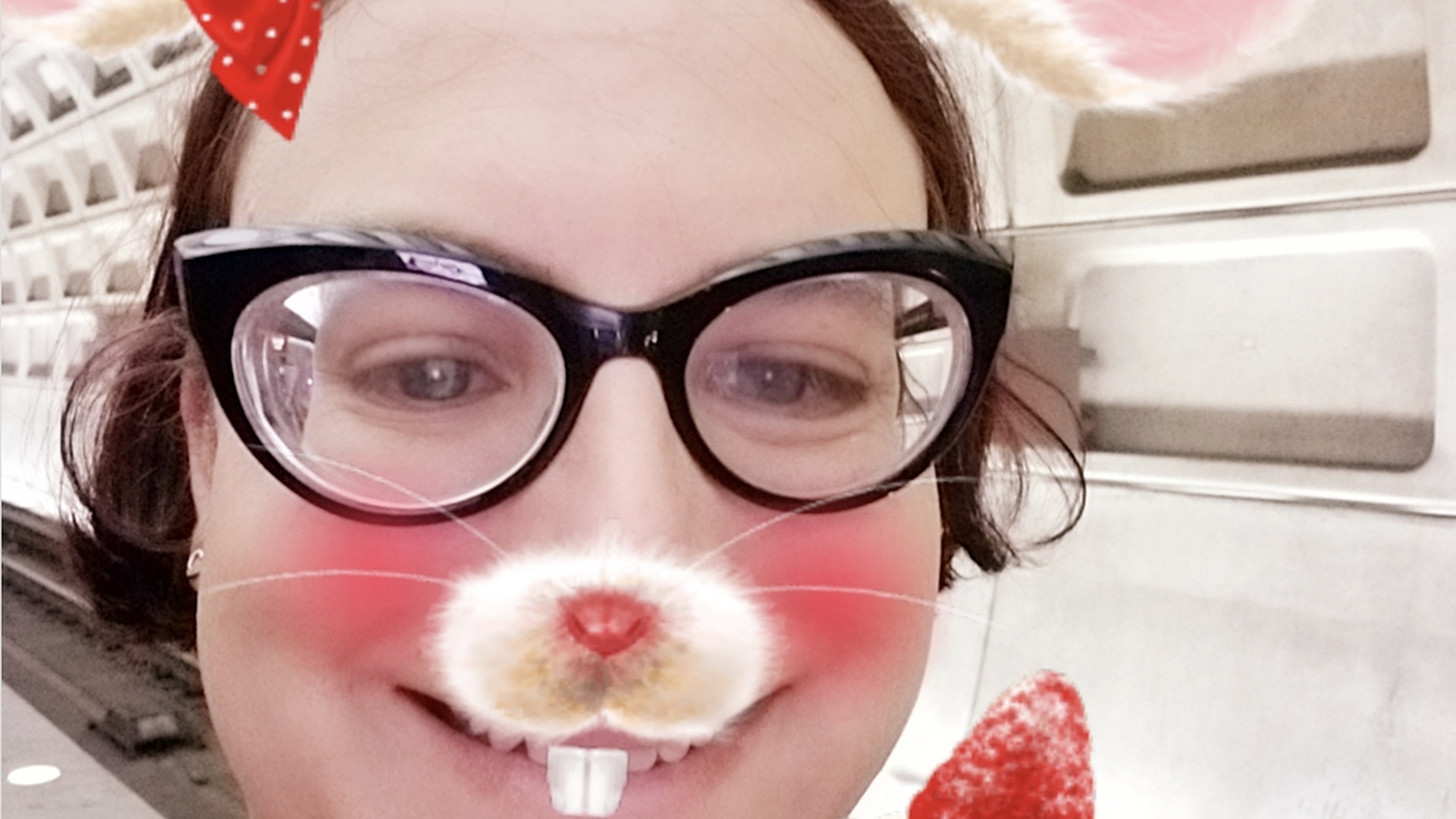 I covered my overall impressions of Samsung's phone in my review on Tuesday, but I wanted to dive deeper into one of the more important features of any smartphone purchase: the camera.
This wasn't a review where I got out the manual, examined each new feature and painstakingly used them under ideal conditions. Rather, I threw an iPhone 7 and an S8 in my pocket and rushed through a couple monuments and museums during two hours of sightseeing in D.C. Tuesday afternoon. I think this is closer to how most people use their phone's camera.
The upshot is that both the iPhone 7 and Galaxy S8 take great pictures, without much effort, but there are plenty of differences. Here are some comparison shots and my trial run of the S8 camera.
What's great: The pictures themselves. There are options to take a picture using just a phrase like "cheese." Also, Samsung built in Snapchat-like stickers so even old folks like me can get in on the act.
What's not: The rear camera hardware is largely unchanged from last year, though the front camera got an upgrade. Neither the Galaxy S8 nor the S8+ have a secondary camera, as does the iPhone 7, for doing things like creating a naturally blurred background.
Spending on AI to reach $46 billion in 2020
Worldwide spending on artificial intelligence and cognitive systems will rise to $46 billion in 2020, up 768% from 2016, according to a new analysis by International Data Corporation, Axios' Chris Matthews reports.
Why it matters: This data shows that artificial intelligence is not just a curiosity or an interesting thought experiment — it's a technology that spreading to more businesses that average Americans interact with every day. IDC says business spending in this category during 2017 will be primarily on diagnosis and treatment systems, automated customer service, and fraud analysis and investigation. The industries expected to most aggressively deploy AI over the next few years are: financial services, manufacturing, retail, and health care.
Tech gearing up for net neutrality fight
As the net neutrality debate heats up, tech companies are weighing their approach, David reports.
Small companies are engaging quickly. Y Combinator, Techstars and advocacy group Engine are gathering signatures for a letter to tell FCC Chairman Ajit Pai to keep the current rules in place.
Snap and Roku have both indicated they are watching closely. Etsy, a veteran of the last net neutrality fight, brought users to Washington last month to discuss the issue.
Tech giants have been represented so far by the Internet Association. But there are many factors at play for the biggest companies, like picking political battles wisely and, of course, potential pressure from employees.
What's next: Pai is said to be weighing his options and could circulate details to his fellow commissioners as early as this month.
1776 and Revolution venturing into Trump country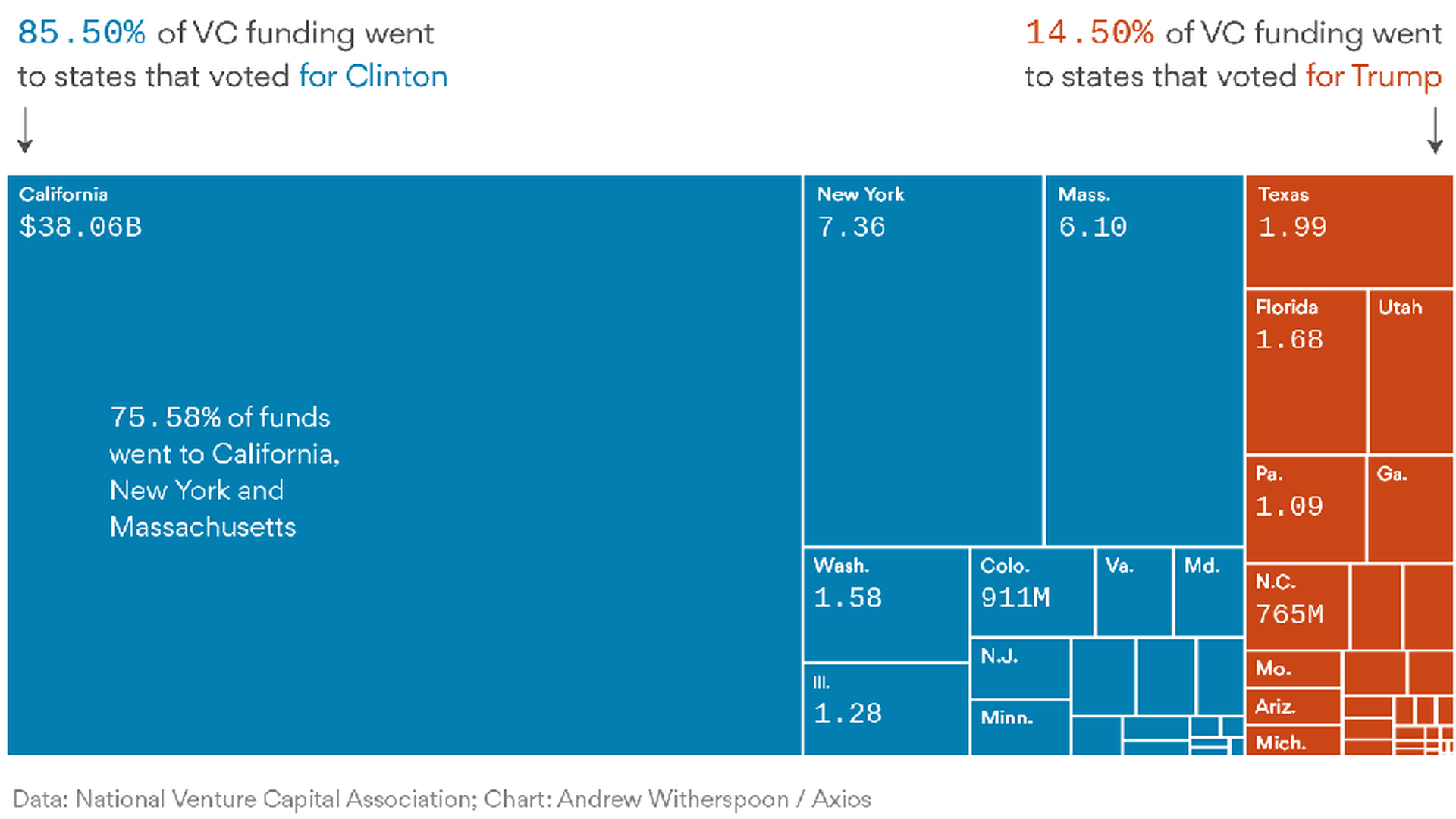 There's been a lot of talk about the gap in venture capital funding between the coastal (and mostly blue) states and the Midwestern (and mostly red) ones. Steve Case's Revolution and incubator 1776 are teaming up to bring the annual Challenge Cup startup competition (which will head to 75 cities worldwide this year) to more states in Trump country. The idea is to try to increase capital flowing to these states, help more Middle American startups get visibility, and foster startup "hubs" in underserved cities between the coasts.
Phew. That was a lot. Thanks for reading.