Again, a reminder that Login and I are off next week. I want to say thank you so much for reading and sharing your thoughts this year. I look forward to making Login even more fun, insightful and compelling in 2018. In the meantime, keep checking Axios.com for your news updates.
https://www.axios.com/newsletters/axios-login-3eea85e7-de03-4b17-8253-d9058d273206.html?chunk=0#story0
Eric Schmidt's exit marks end of an era at Google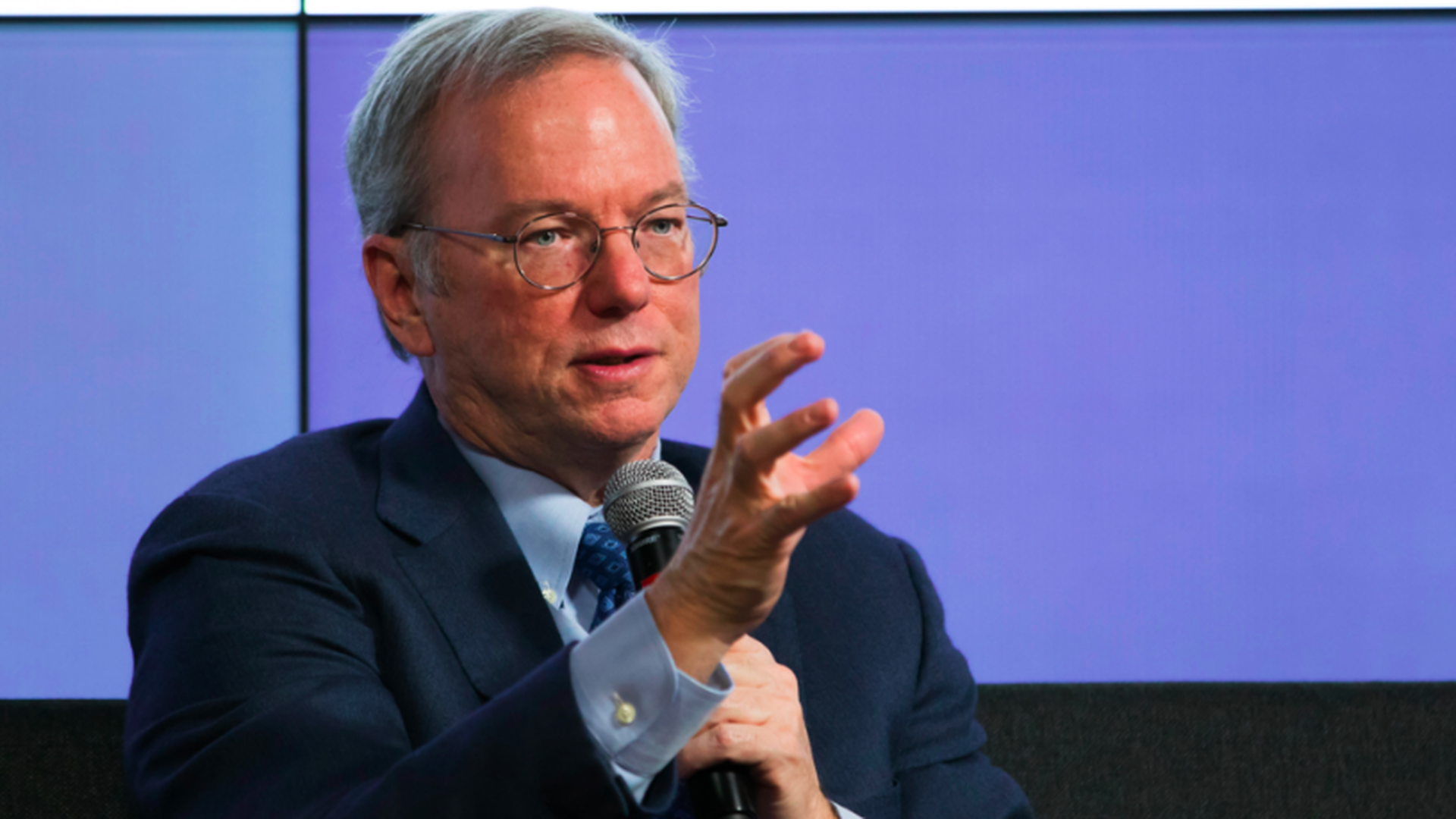 Just how small was Google when Eric Schmidt joined it in 2001? Here are a few stats:
It had a few hundred employees.
Its site had 13.6 million monthly unique visitors.
It had just had its first profitable year, though as a private company it didn't have to disclose financials.
So, it's kind of a big deal that he is stepping down as executive chairman of Alphabet, Google's parent company.
In his early years, Schmidt was seen as bringing experience and structure to the young internet company.
In recent years, he served as an elder statesman on the global stage and wielded political influence in Washington, especially under President Obama.
But Schmidt had been a less central figure in recent months.
Schmidt said in a statement that the decision was mutual, along with co-founders Larry Page and Sergey Brin and Google CEO Sundar Pichai.
What wasn't said: His might not be the face Google wants front and center during a time of heightened scrutiny over sexual misconduct issues. As the New York Times noted, the married Schmidt was known for being seen publicly with other women at his side — including at Google events.
https://www.axios.com/newsletters/axios-login-3eea85e7-de03-4b17-8253-d9058d273206.html?chunk=1#story1
​Newark commits to keeping its fiber network net neutral
Newark's mayor is taking a stand against the recent FCC decision to overturn net neutrality rules.
Ras Baraka will announce today that the city's high-speed fiber optic network will continue to prohibit blocking, throttling and fast lanes on its network even after the FCC rules go away. The city's contracts with third parties that connect its network will also include net neutrality clauses.
Why it matters: It's not the first time local officials have pledged to abide by regulations that the Trump administration has rolled back (remember the Paris Agreement on climate change?). On the net neutrality issue, Newark appears to be the first municipality to take a stand.
What to expect: The tech crowd will cheer Newark's voluntary commitment to net neutrality. But don't expect a slew of cities to follow suit. Most cities don't operate their own municipal broadband network, which is an extremely expensive undertaking. Their businesses and residents have to get broadband service through private companies like Comcast, Verizon or smaller local providers.
Between the lines: Newark says its fiber network (as well as a lot of dark fiber coursing beneath the city) has helped attract companies that need access to its high-speed network. Newark is also gunning to be chosen to host Amazon's second headquarters, for which high-speed broadband is a requirement. So the city is appealing to the pro-net-neutralty leanings of the biggest tech companies as a differentiator. The city plans to expand Newark Fiber next year.
https://www.axios.com/newsletters/axios-login-3eea85e7-de03-4b17-8253-d9058d273206.html?chunk=2#story2
Governments move to step up election security before 2018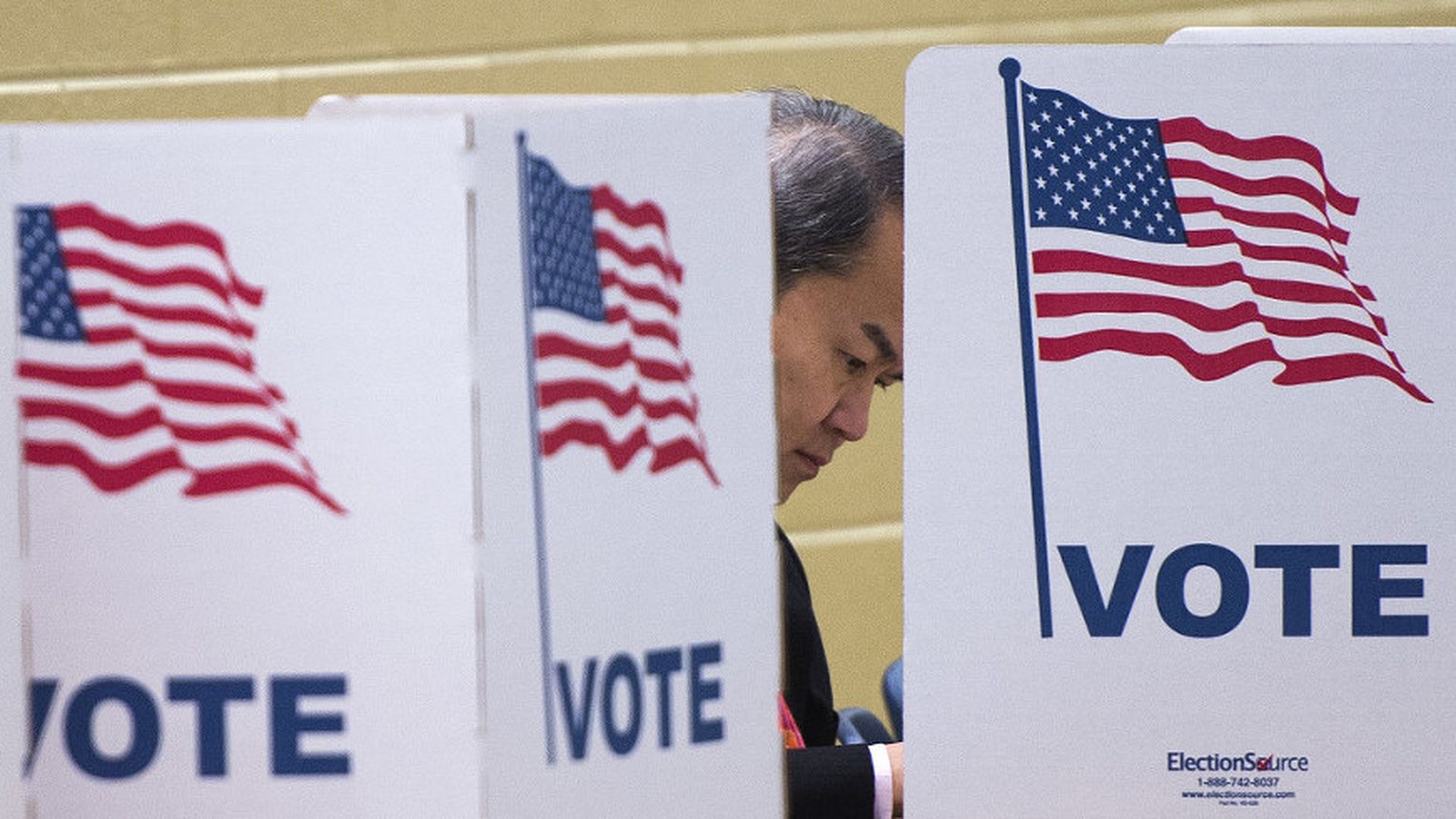 https://www.axios.com/newsletters/axios-login-3eea85e7-de03-4b17-8253-d9058d273206.html?chunk=3#story3
People bought a lot of "coin" and "crypto" web domains in 2017
Prices and investment in digital tokens skyrocketed this year, as did purchases of related web domains, Axios' Kia Kokalitcheva reports, citing data from GoDaddy.
Why it matters: It's certainly reminiscent of the frothiness of the DotCom boom.
By the numbers:
Registrations of domains including "coin" went up by 139.3% in the past year.
Registrations of domains including "crypto" went up by 362% in the past year.
Cryptobank.com was purchased this year for $125,000, according to DN Journal.
https://www.axios.com/newsletters/axios-login-3eea85e7-de03-4b17-8253-d9058d273206.html?chunk=4#story4
Take Note
On Tap
Workers throughout the tech sector will be spending much of the day composing out-of-office messages, pretending to look busy and wondering just when it is safe to duck out of the office. Or maybe I am just projecting.
Trading Places
Jonathan Wegener, the founder of Timehop, is leaving his product role at Snapchat after less than a year, Recode reported.
Amazon.com promoted VP Stephenie Landry to run both Prime Now and Amazon Fresh, along with its restaurant delivery program, also per Recode.
Quanergy Systems, a maker of LiDAR technology used for self-driving cars, has hired former ShoreTel financial chief Mike Healy to be its CFO.
Tech PR veteran Eitan Bencuya is leaving his post at DoorDash and will start in January leading the product PR team at Square.
Errata
Yesterday I talked about the Winter Solstice being the longest day of the year. Of course, when it comes to sunlight it's the shortest, not the longest. My apologies. It's been a long week. I mean a short one.
ICYMI
https://www.axios.com/newsletters/axios-login-3eea85e7-de03-4b17-8253-d9058d273206.html?chunk=5#story5