Axios Login
January 09, 2018
Hi again from Las Vegas, where it's been a long week here at CES. Wait, I'm being told it's only Tuesday. That can't be right.
Intel's Vegas-worthy show at CES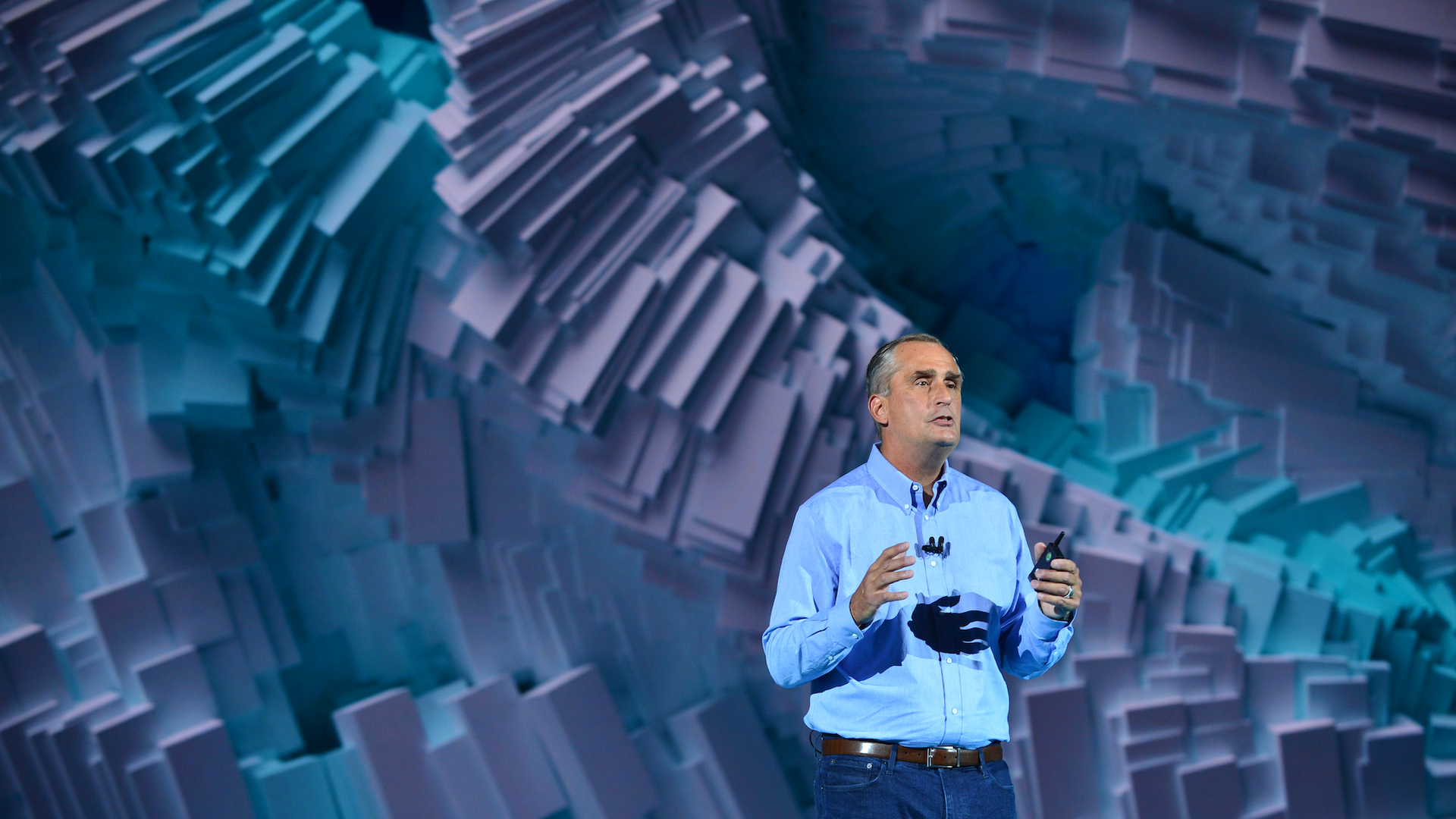 Intel CEO Brian Krzanich certainly pulled out all the stops for his CES keynote Monday night. The two-hour talk included a demonstration of autonomous cars, a flying taxi and a drone light show, along with a host of product announcements.
The key points: Intel was trying to show its Mobileye deal is paying off, demonstrating one of its prototype self-driving cars and announcing a new deal with China's SAIC Motor.
Highlight reel: Krzanich also brought out former NFL player and current broadcaster Tony Romo to talk about the company's Intel True View technology that lets you view sports from any angle. But Krzanich initially mentioned Romo before showing a clip of Patriots QB Tom Brady.
"People get me mixed up with Tom Brady all the time," Romo quipped. Krzanich joked the same thing happens to him.
Tackling the elephant in the room: Intel didn't shy away from talk about the recently disclosed chip flaw affecting it and the rest of the industry. Krzanich praised the industry for working together and noted that as yet there haven't been any customer data losses.
"We are working tirelessly to ensure it stays that way," he said.
Encore: The drone display, which Krzanich said broke a Guinness record for largest indoor display without use of GPS, didn't end with the keynote. A couple hours later Intel augmented the Bellagio's usual water-and-light show with another round of dancing drones.
CES pictures itself as quite diverse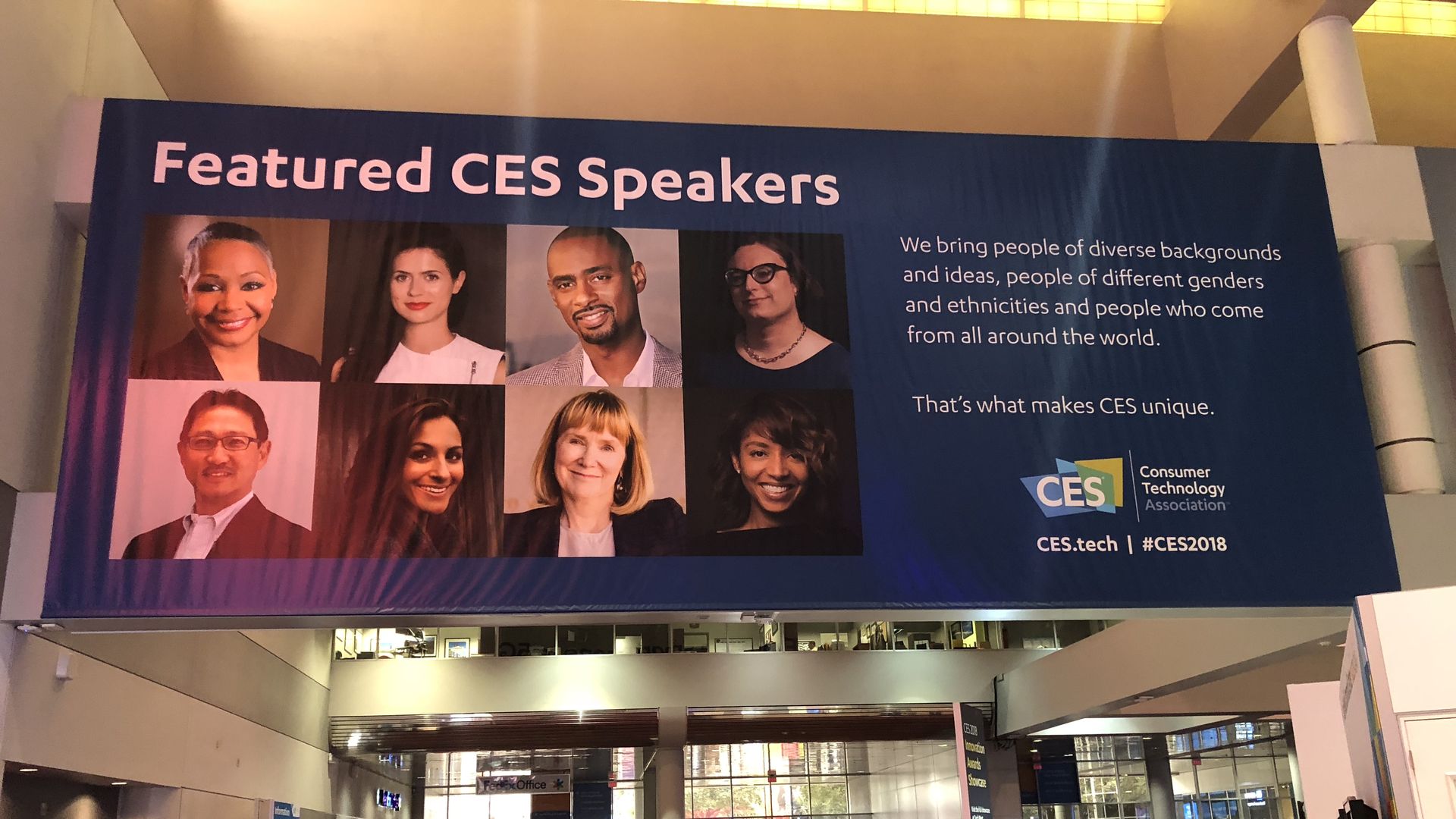 How eager is CES to show appear diverse? It's got me on a giant billboard as you enter the event, along with a few other women and people of color.
The reality: While it calls us "featured speakers," all the solo keynote speakers are men, a fact that has engendered lots of criticism. As for my role, I am moderating a small breakout session on Thursday afternoon on the future of robotics. I'm hoping it will be a good discussion on an important topic, but I am hardly a featured speaker.
The other seven people pictured are among the 900 or so people speaking or moderating during the weeklong event. (Of that number, 242 are women.)
What CES says: I had a long chat with CES senior VP Jeff Joseph on how CES approached this year's speaker lineup and its thinking going forward. Here are his key points:
While all the standalone keynote speakers are men, some of the more prominent panels (also billed by CES as keynotes) include women. "We really do have a diverse set of speakers. We don't think it's right to define the show simply by the standalone speakers."
CES organizers were caught off guard by the criticism. "I think we were a bit surprised. We thought we walked the walk."
The group wants to do better in 2019, but isn't making any firm promises. "We're not in a position to say next year 'X' percent of our keynotes will include gender diversity."
Joseph also reiterated the notion raised by CTA chief Gary Shapiro that talking about the lack of diversity on the CES main stage is a disservice to all the women and people of color that are involved. CES has also raised the issue that its keynotes are typically reserved for CEOs of well known companies.
My thought bubble: I respectfully disagree. My small presence is augmented, not diminished, by hearing from other diverse speakers, especially those in prominent roles.
When it comes to tech leaders, there are plenty of women and people of color. True, we are not all CEOs, or even close. But a broad audience on the future of consumer electronics can certainly benefit from hearing from women and non-white leaders who are not chief executives. Plus, there are a fair number of people of color and women who are CEOs, and I think it's fair to say a good-sized cross section would enjoy hearing from them.
The war on tech addiction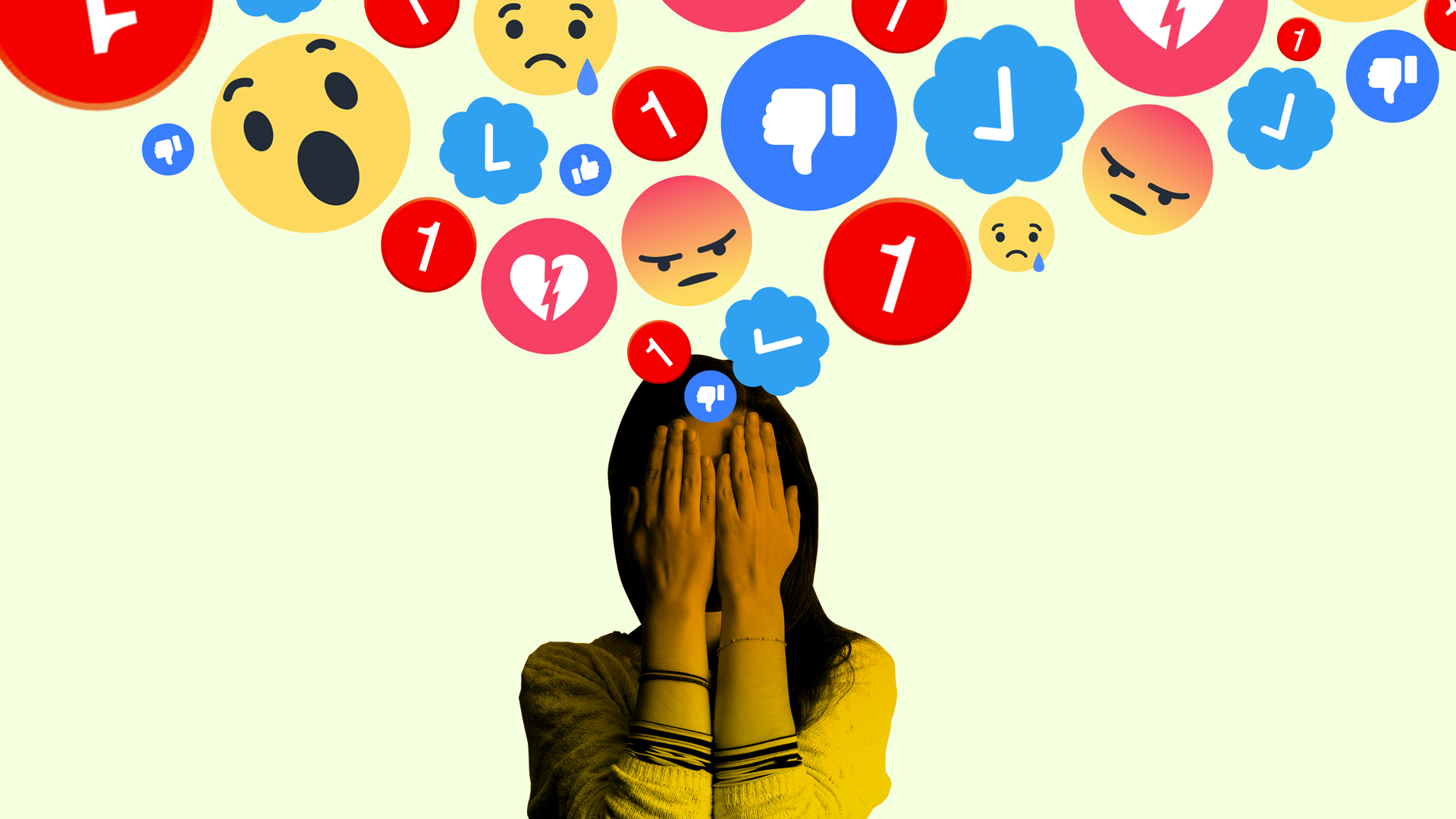 The addictive power of the technology that dominates every aspect of daily life is getting more and more attention from people who may have enough influence to do something about it.
Why it matters: Criticism of technology's impact on society is not new, but smartphones and social media are becoming even more pervasive, particularly for children and teenagers. Now a larger number of mainstream voices from former execs to investors are raising pointed questions about the impact of iPhones and Facebook on the mental health of the people who use them.
Axios' David McCabe has more here on what people are saying in D.C., across the tech industry and at CES.
My thought bubble: While some people here certainly have views on the subject, it's hardy the center of conversation at CES. People here are more interested in what's the next gadget they can add to their collection than addressing the fact they already have too many.
That doesn't mean it's not an issue worth paying attention to (she says, looking down at her phone.)
The 2020 effect of Sinclair's broadcast merger
Sinclair's proposed $3.9 billion acquisition of Tribune Media would give the conservative-leaning company control of an additional TV station in Des Moines, Iowa — one of the most important presidential primary media markets in the country.  
Why it matters: It underscores Democrats' worries about the deal giving a right-leaning company significantly more control over local news. The Sinclair-Tribune deal is expected to be approved by regulators this quarter. Sinclair also already has a significant footprint in other major primary states, including New Hampshire and South Carolina.
Why local news matters: Local news is still the most popular way for people in America to get their news — something merger opponents fear could be exploited if a conservative-leaning broadcaster reaches more than 70% of American households.  
FCC Commissioner Jessica Rosenworcel, a Democrat, told us that if the merger goes through, Sinclair will have "extraordinary power to influence what we see, hear, and learn."
Don't forget: We still don't know which stations the Justice Department might push Sinclair to divest from, before allowing the deal.
Take Note
On Tap
CES continues in Las Vegas. As a reminder, we have an ongoing update of the biggest announcements from the show here.
The House Rules Committee will vote today on a bill to reauthorize the Section 702 surveillance law that's used to justify the digital surveillance of foreign nationals abroad. Privacy activists say the bill would open the door to restarting a controversial type of surveillance based on a target merely being mentioned in collected communications.
Trading Places
Alex Hofmann, the North American president of Musical.ly is leaving, per a LinkedIn post.
Celina Mikolajczak, a senior manager for battery pack development at Tesla, has been hired by Uber, according to The Verge.
ICYMI