If you take the first letter of each sentence in today's Login, it doesn't spell anything.
https://www.axios.com/newsletters/axios-login-32032d23-4c9f-4e76-a28c-34a705852b4f.html?chunk=0#story0
U.S. drone sales to top $1 billion for first time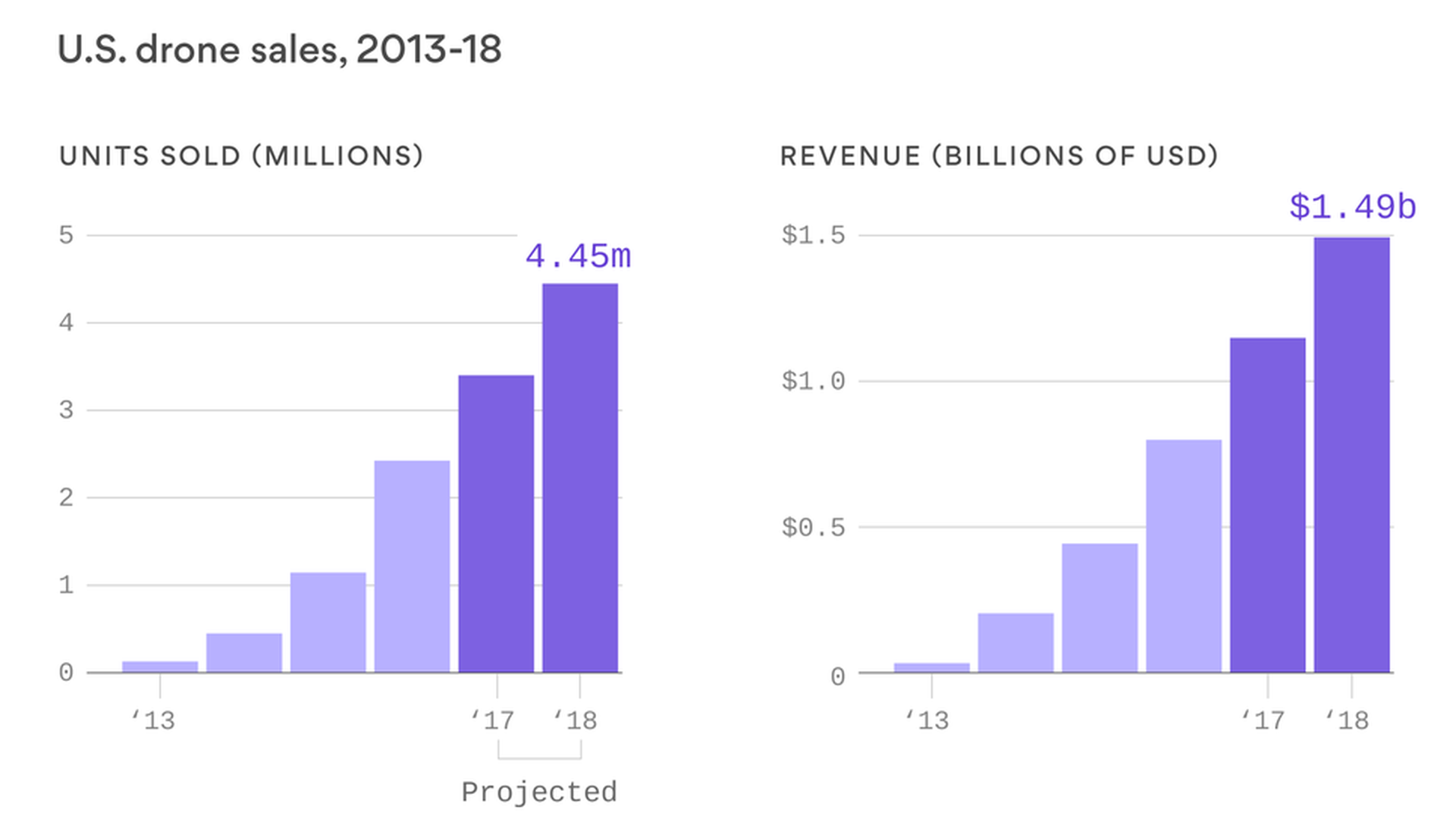 Sales of drones, for both commercial and consumer use, is skyrocketing. Sales in the U.S. are now projected to top $1 billion for the first time, according to the Consumer Technology Association.
The current market:
Personal drones: These are the most popular, becoming extensions of smart phones to take aerial photos and action videos — but they are also being used for business purposes like real estate, insurance photography, and broadcast TV. They are smaller (weighing under 250 grams) and do not need to register with the Federal Aviation Administration to be used.
Commercial drones: These are equipped with sensors and other stabilizing technologies to make them safer in flight. They are typically specialized for things like 3D mapping, package delivery, or inspecting industrial equipment. Commercial operators can fly drones under 400 feet during daylight hours as long as the drones stay within the visual line of site and do not fly over people.
Specific commercial uses: The FAA can grant a waiver for other commercial uses — such as the Super Bowl halftime light show featuring Intel-powered drones.
Push for faster waiver process: Drone demand is growing fast as the FAA streamlines the waiver process to make it easier to get permission to fly drones for specific purposes — but those developing the drones would like the process to move faster.
Where the market's going: Tech companies and shipping logistics operations want to put drones to work to deliver packages or keep tabs of hundreds of miles of highway or power lines.The FAA expects more than 400,000 unmanned aerial vehicles could be flying for commercial purposes over the next five years. That's a more than six-fold increase from today.
https://www.axios.com/newsletters/axios-login-32032d23-4c9f-4e76-a28c-34a705852b4f.html?chunk=1#story1
Making sense of Uber's latest numbers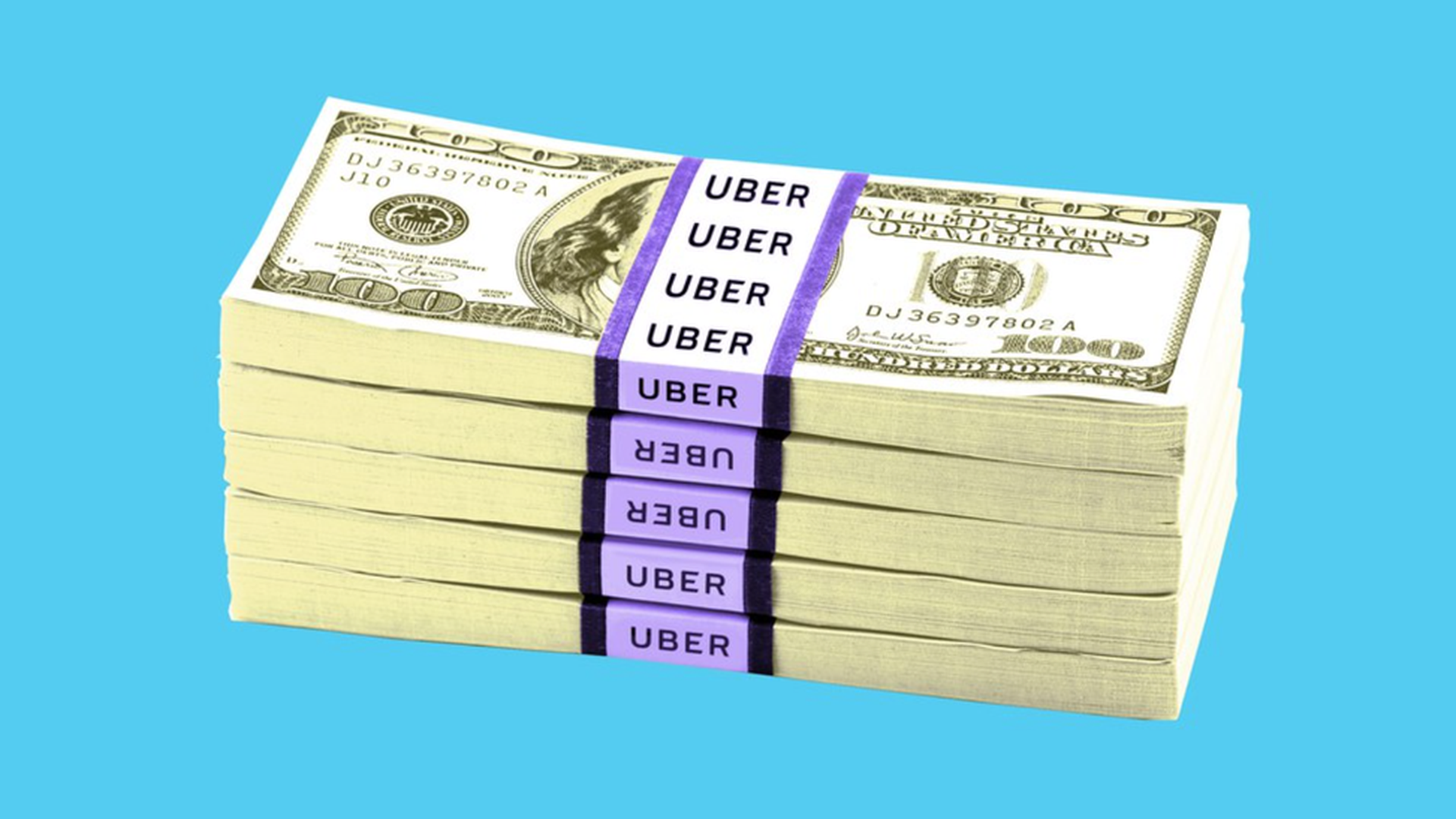 Axios' Dan Primack didn't let a little thing like vacation get in the way of scooping Uber's latest quarterly financials. The ride-hailing service posted an adjusted loss of $645 million, 9% narrower than its loss in the prior quarter and a 14% improvement from a year earlier. Adjusted revenue, meanwhile, rose to $1.75 billion in the second quarter, up from $1.5 billion in the prior quarter and about $800 million a year ago.
More stats:
Uber had $6.6 billion in cash at quarter's end, down from around $7.2 billion at the end of Q1.
Uber drivers have earned around $50 million in tips.
Global trips increased 150% year-over-year, including 90% growth in developed markets and over 250% growth in developing markets.
Gross bookings rose 17% in the second quarter to $8.7 billion (and doubled from a year earlier).
The growth in the business comes, of course, as the company deals with a host of issues ranging from investigations of sexual harassment, a lawsuit with Waymo, and a string of executive departures, including that of CEO Travis Kalanick.
Other takes:
TheStreet.com: "If investors were worried that Uber Technologies Inc.'s seemingly endless controversies would hurt its business, that doesn't seem to be the case just yet."
The New York Times: "Even with growth in Uber's business, investor confidence in the company is precarious," pointing out that four mutual fund companies recently marked down the valuation of their Uber stakes.
VentureBeat: "Uber is still burning cash at a rate of $2 billion a year."
https://www.axios.com/newsletters/axios-login-32032d23-4c9f-4e76-a28c-34a705852b4f.html?chunk=2#story2
Skywalker Sound expands beyond films to cars and VR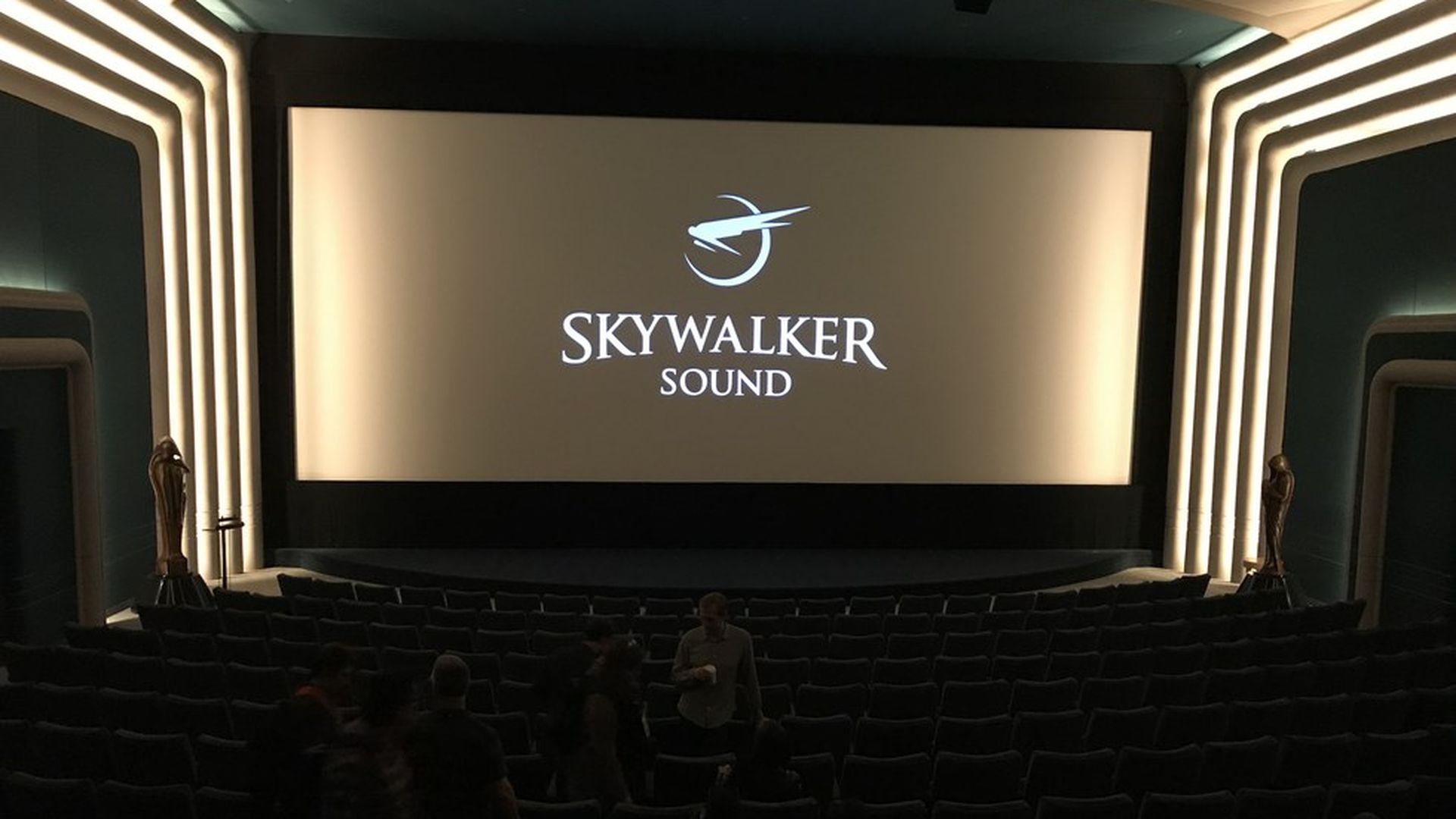 George Lucas' famed Skywalker Sound is famous for adding music, dialogue, and sound effects for the big screen. In recent years, though, the company has expanded into new areas including virtual reality, operating system sounds, and even artificial engine noise for electric cars.
"We feel like we have to stay involved in all of these new formats," Skywalker general manager Josh Lowden said Wednesday, during a rare tour for a handful of reporters.
The need for added noise in electric cars comes from the fact that the vehicles are so quiet that people can't hear them coming. Carmakers have experimented with everything from classic car to jet noise, though most end up with more subdued sound.
Have recorder, will travel: One of the perennial tasks for the Skywalker team is expanding its catalog of sounds — employees almost always travel with a portable recorder. The company also sends crews to places likely to produce unique audio, such as animal births, rocket launches, and even the sound of twisting metal when the Bay Bridge was torn down.
Fun fact: I learned there are some sound effects used over and over, most notably the Wilhelm scream, which has been used in more than 350 films. But there are others that are reused a lot, including the classic opening-the-door sound (with handle turning and creaky noise) recently used in the animated tale Sing.
https://www.axios.com/newsletters/axios-login-32032d23-4c9f-4e76-a28c-34a705852b4f.html?chunk=3#story3
Social Capital creates "blank check" company to help unicorns go public
Venture capital firms Social Capital and Hedosophia have filed paperwork with the SEC to take a company public, Kia reports.
Yes, but: It's not one of its investments or incubation efforts. Instead, it's what's known as a "blank check" company, meaning it will raise money without any operations. Investors will be betting on its management to find a good acquisition target or targets.
Why this approach? The VC firms (and anyone who invests in the company) are betting that this could be an attractive exit option for one or more of the many privately held startups that don't want to take the time and hassle of going public on their own
Social Capital declined to comment.
Unusual, but not unheard of: While Social Capital's reasoning may be different, this isn't the first example of a "blank check" company in the tech industry. More than a decade ago, three former Apple executives raised a bundle for such a company, but as I wrote for CNET at the time, investors ended up losing most of their money.
My thought bubble: Is it too late for me to create a "blank check" company?
https://www.axios.com/newsletters/axios-login-32032d23-4c9f-4e76-a28c-34a705852b4f.html?chunk=4#story4
Critics unhappy FTC cleared Amazon to buy Whole Foods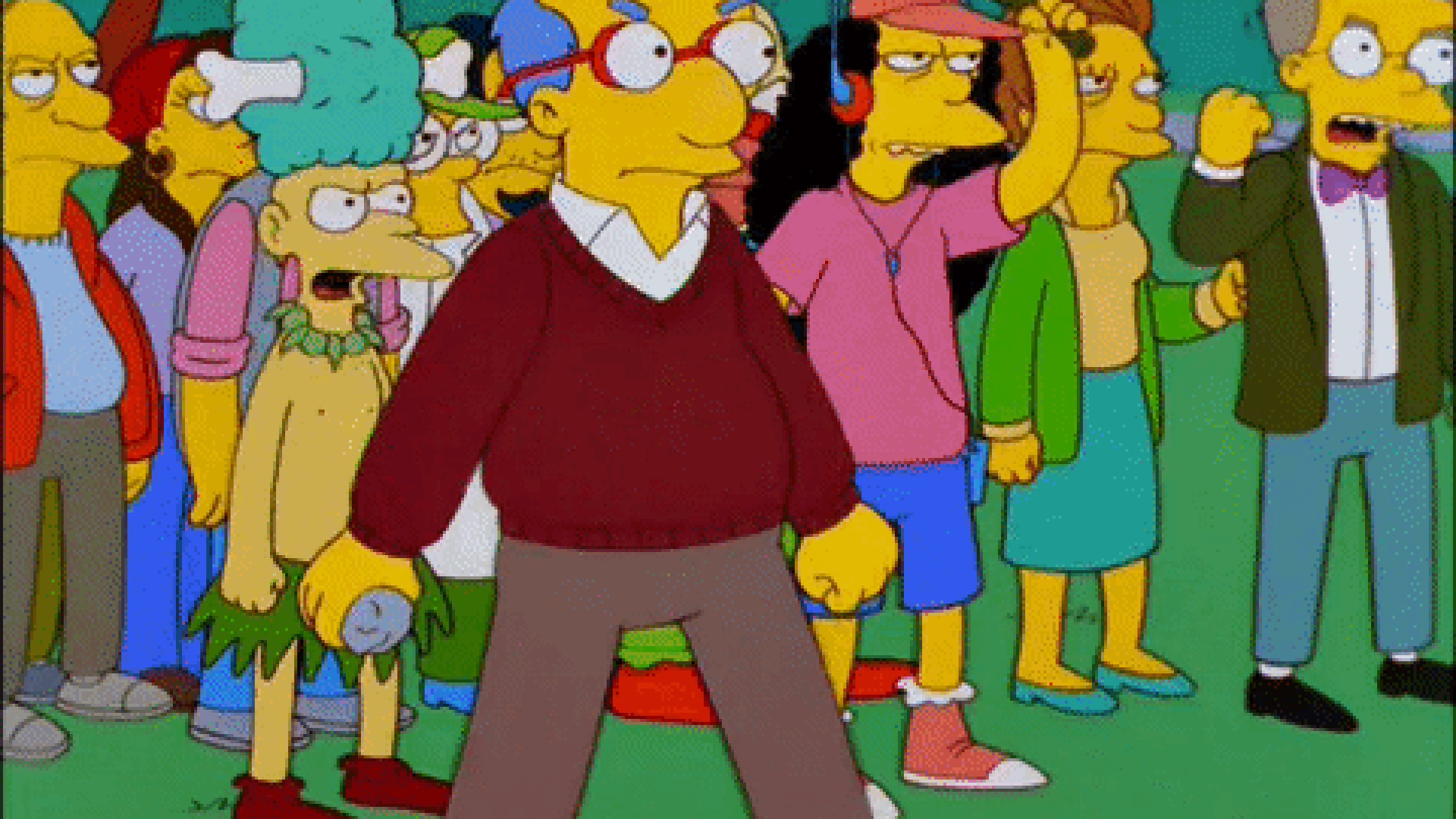 The FTC may have cleared the way for Amazon to buy Whole Foods on Wednesday, but the deal still has plenty of critics.
"Bezos is not buying [Whole Foods] to sell us more apples. Ignoring how Amazon will use this purchase to enhance existing power is short-sighted," tweeted Lina Khan, whose law review note has generated major buzz for competition concerns about the company. She added that it is "[a]lso worth remembering that FTC — which cleared Amazon's purchase of WF — currently has only 2 commissioners in place. 3 seats sit empty."
Here are a few more takes:
Marshall Steinbaum of the Roosevelt Institute: "Indeed, under existing policy approving the merger was a no-brainer. That's exactly the problem."
Writer David Dayen called the agency's statement "insultingly short," adding "I'd expect no retrospective investigation when this turns sour, either."
And Vox's Matt Yglesias noted that the approval came from the FTC despite President Trump's repeated bashing of Amazon on Twitter.
Our thought bubble: Amazon may have avoided antitrust action on this one, but there is increasing pressure from the left and right to apply greater scrutiny to the actions of the retailer and other tech giants like Facebook, Google, and Apple.
https://www.axios.com/newsletters/axios-login-32032d23-4c9f-4e76-a28c-34a705852b4f.html?chunk=5#story5
https://www.axios.com/newsletters/axios-login-32032d23-4c9f-4e76-a28c-34a705852b4f.html?chunk=6#story6
After you Login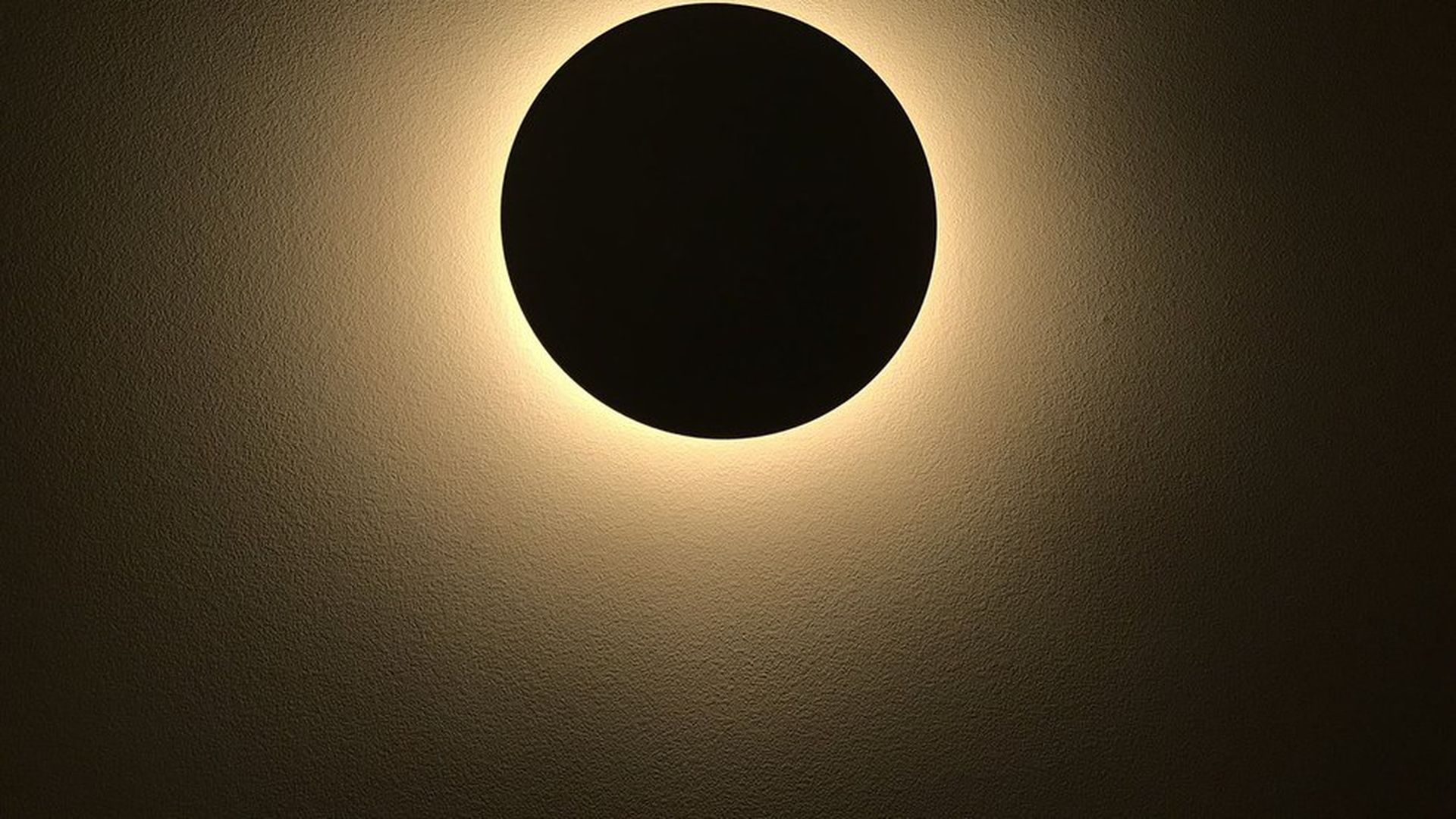 Yes, I took that photo. With an iPhone.
(Also, it happens to be a shot of the overhead light in my parent's guest bedroom.)