A reminder to our L.A.-based readers (or those who will be there on Wednesday): Axios Science editor Alison Snyder is hosting an event talking artificial intelligence, brain-machine interfaces, biopharmaceuticals, and virtual reality. The discussion is Wednesday at 8:30 a.m. at Smashbox Studio in Culver City. More information and RSVP here.
https://www.axios.com/newsletters/axios-login-312932f4-ef13-4371-8b23-238cd5858d28.html?chunk=0#story0
Q&A: Nvidia's shift from gaming to self-driving cars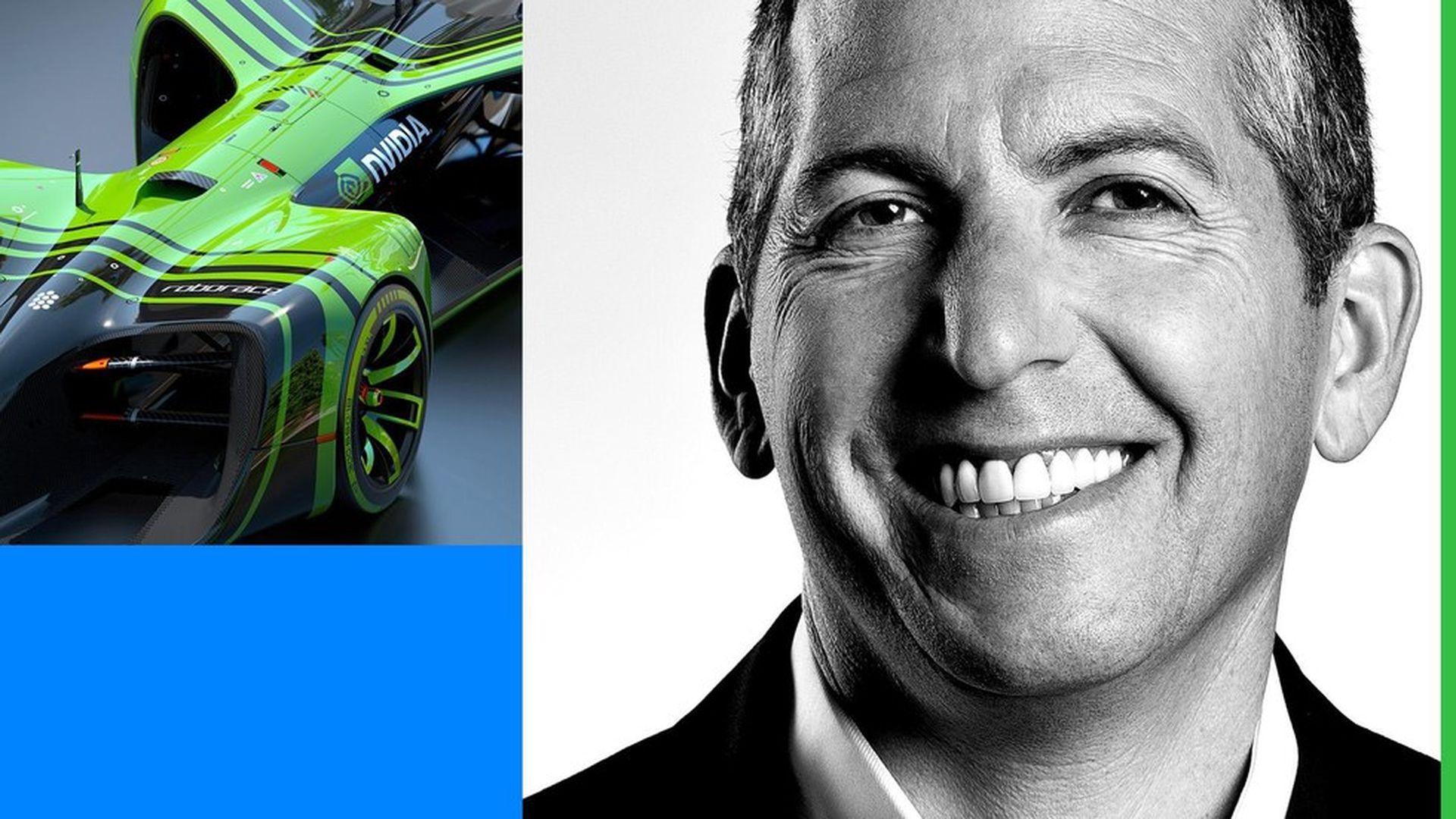 Nvidia is best known for building chips powerful enough for 3D graphics and serious gaming, which still accounts for about half of the company's business. But one of its fastest-growing areas is powering the type of artificial intelligence needed for self-driving cars.
Kim caught up with Danny Shapiro, Nvidia's senior director of automotive, before the company talks to the Senate Commerce Committee this week about getting automated vehicles on the roads faster.
How did Nvidia shift from graphics to self-driving cars?
Graphics is a computing-intensive operation and it turns out the types of algorithms used for AI — more specifically deep learning — are very closely aligned with the types of math used for 3D graphics...We've been involved with the auto industry for two decades. First, automotive designers used our technologies to design 3D models of cars.
Over the last 10 years we've been adding our technology inside the vehicle, like the drive screens powered by mobile processors that you see in Tesla...(More recently) we've been working with automakers and suppliers and sensor systems to build the systems that replace the driver.
When will we see widespread adoption of self-driving vehicles?
We have a lot of partners talking about 2020 — with Audi for Level 4 automated driving (where no human driver is needed). We announced with Toyota (to release) within a few years.
The timeline is really a function of regulation. Right now you're allowed to have autopilot like Tesla, and Audi is rolling out Level 3 autopilot (where a safety driver is ready to intervene if necessary) this summer, but there is nowhere where it is legal to have Level 4 technology on the road...so I think we need to see new regulation.
What else should policymakers do to get AVs on the roads faster?
The obvious one is the need for unified standards across our country as opposed to 50 sets of rules. That's going to be a nightmare and make it very challenging for anyone who wants to cross state lines in an autonomous vehicle.
Find more of the interview here.
https://www.axios.com/newsletters/axios-login-312932f4-ef13-4371-8b23-238cd5858d28.html?chunk=1#story1
A first look at Apple's new iPad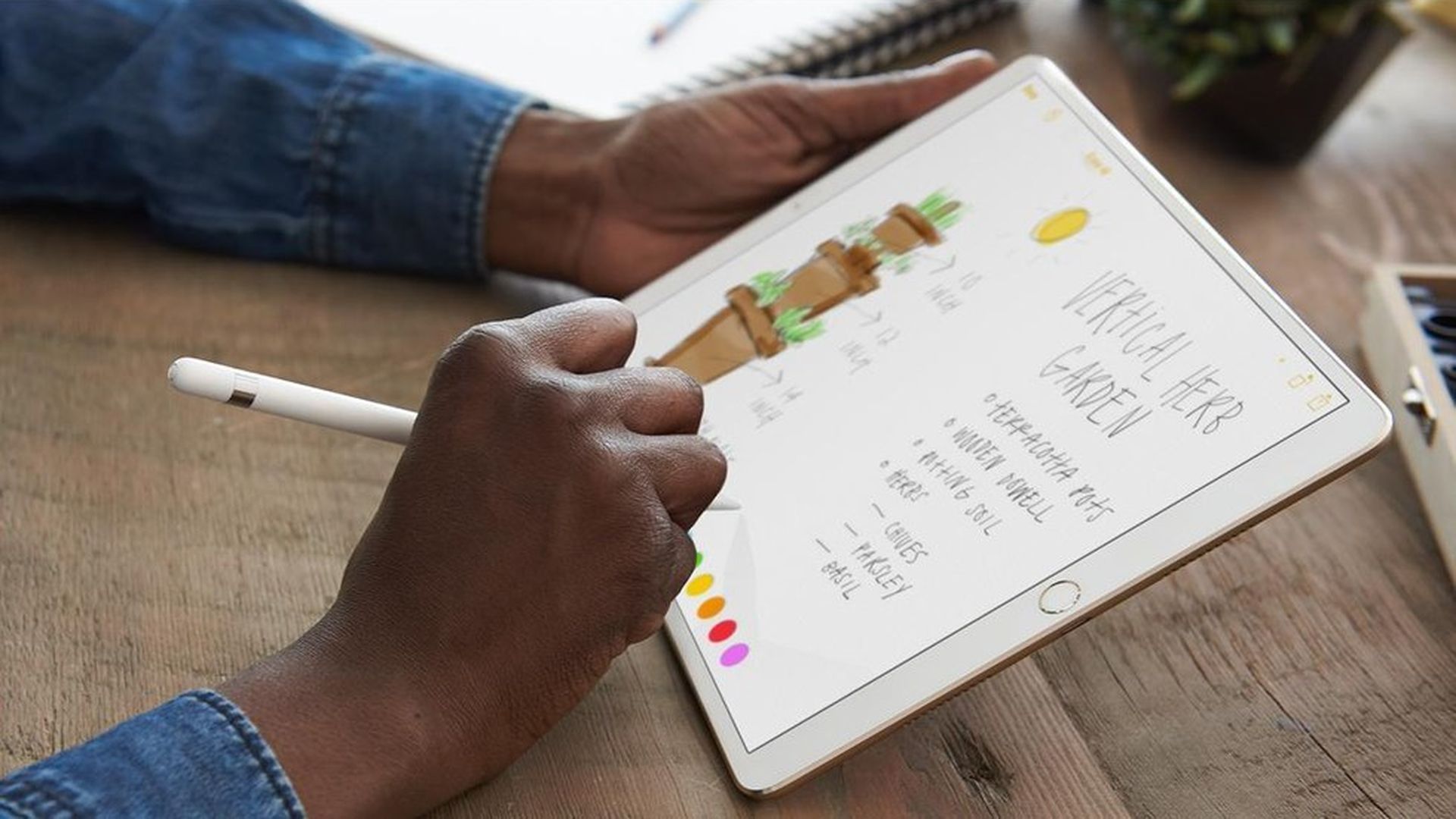 I really wanted to write and edit all of today's Login on the iPad Pro as part of testing out Apple's latest tablet. Unfortunately, the content-management system Axios uses really isn't designed to do full editing on a mobile device.
My quick read: It's definitely the best iPad and is excellent for all the things the iPad is already good at. That means browsing the Web, checking emails and gaming, but also plenty of "productivity" tasks, like drawing, sketching, and photo editing.
Software: The most important thing about the new iPad Pro is it's actually only partially being released this week. You can buy it, for sure, but the software designed to fundamentally transform the iPad into more of a serious work machine is iOS 11, which doesn't come out until the fall.
For more, check out my full review.
https://www.axios.com/newsletters/axios-login-312932f4-ef13-4371-8b23-238cd5858d28.html?chunk=2#story2
Uber board adopts Holder's recommendations (whatever those are)
After a six-hour-plus meeting on Sunday, Uber's board has voted to approve all the recommendations made by former U.S. Attorney General Eric Holder. Just what that means for the company and its top executives wasn't clear as of this morning since the company hasn't shared the details of Holder's findings publicly, though SVP Emil Michael appears to be out, according to multiple reports on Sunday. Uber plans to present them to employees on Tuesday. (Whether CEO Travis Kalanick will go on a leave is another open question.) Some executive departures could come as soon as today. Kia has more here.
Board addition: Uber will add Wan Ling Martello, a Nestle executive and Alibaba director, as an independent director to its board, according to Bloomberg, citing anonymous sources. Her appointment, expected to be finalized soon, addresses one of the Holder's recommendations.
https://www.axios.com/newsletters/axios-login-312932f4-ef13-4371-8b23-238cd5858d28.html?chunk=3#story3
Meanwhile, Lyft discloses $25 million investment from Jaguar
https://www.axios.com/newsletters/axios-login-312932f4-ef13-4371-8b23-238cd5858d28.html?chunk=4#story4
White House wants to meet with VCs & emerging tech firms
Venture capitalists and emerging tech entrepreneurs have been invited to a White House meeting on June 22, we've confirmed from a source familiar with the event. Invitees include high-level corporate executives and general partners from venture capital firms.
Who's going?: When it comes to VCs, the RSVP list is pretty sparse at the moment. Axios contacted a dozen prominent venture capital firms, including Social Capital, General Atlantic, TPG, Google Ventures, First Round Capital and Union Square, and none had received an invitation. Kleiner Perkins was invited, but is not planning to attend. General Catalyst didn't get an invitation, but some of its portfolio companies may attend.
More about the event:
The gathering, organized by Michael Kratsios, deputy U.S. CTO and former chief of staff to Peter Thiel, will have three smaller sessions.
One will focus on the commercial use of drones, another on 5G and the Internet of Things, and the third, for investors and startup incubators, will address what the administration could do to encourage technological development.
After these sessions, the attendees are expected to come together for a meeting with President Trump.
Tech week: It's part of what the White House is approaching as a "tech week" that also includes a June 19 meeting with major tech execs to talk about how the government could better use technology. We've confirmed that Qualcomm CEO Steve Mollenkopf will be also be participating in that meeting, along with the CEOs from IBM, Cisco, Intel, Amazon, and others.
This week: Trump is pivoting from last week's focus on infrastructure to workforce issues. He's planning to join the Labor Department to talk up public-private partnerships (including tech companies) to create apprenticeships and technical training to help close the skills gap so many firms face.
Kim has more here.
https://www.axios.com/newsletters/axios-login-312932f4-ef13-4371-8b23-238cd5858d28.html?chunk=5#story5
Sprint will be exclusive carrier of Rubin's Essential phone
Android co-founder Andy Rubin has chosen Sprint as the home for his new Essential phone, although it's unclear how long the exclusive relationship will last, USAToday reports this morning.
Why Sprint, which trails the other three national wireless carriers in subscribers? Rubin is friends with SoftBank CEO Masayoshi Son. SoftBank owns the majority of Sprint and Rubin is an advisor to the SoftBank Vision Fund. Despite the exclusive relationship, the device won't carry Sprint's logo.
https://www.axios.com/newsletters/axios-login-312932f4-ef13-4371-8b23-238cd5858d28.html?chunk=6#story6
Take note
On tap: The video game trade show E3 takes place this week in Los Angeles.
Trading places: Kia had the scoop Friday that departing Uber finance chief Gautam Gupta will become COO at home-buying startup Opendoor.
ICYMI: Microsoft used its Sunday press conference at E3 to debute a new console, the Xbox One X, due Nov. 7 for $499...The European Union has opened an in-depth inquiry into Qualcomm's planned $38 billion NXP purchase, saying it is worried about the potential for anticompetitive bundling and excessive royalties...Amazon is suing a former AWS vice president who left the company for Smartsheet, a Bellevue, Washington-based startup. According to GeekWire, the suit, filed Friday in Washington State, alleges Gene Farrell violated the non-compete clause of his contract with Amazon.
https://www.axios.com/newsletters/axios-login-312932f4-ef13-4371-8b23-238cd5858d28.html?chunk=7#story7