Axios Login
March 30, 2022
Are you an early bird or a night owl? I'm more of an early evening owl. I don't like staying up too late, but I hate getting up early.
Today's newsletter is 1,194 words, a 5-minute read.
1 big thing: Tiny screens on your eyeballs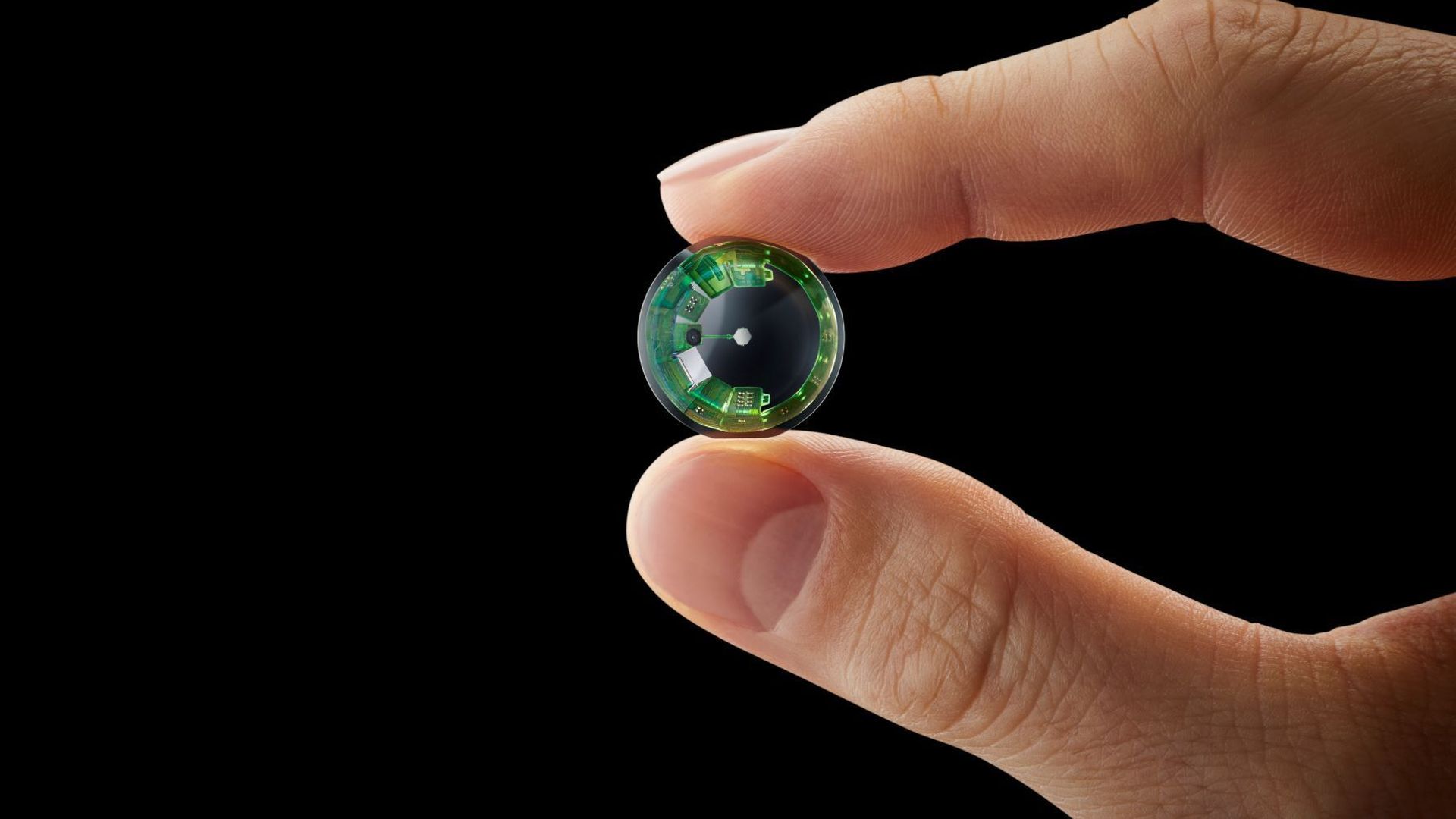 A small Silicon Valley startup is announcing Wednesday that it is close to having a working prototype of a contact lens capable of showing basic using only eye movements to control the display.
Why it matters: While smart glasses are often touted as a fixture of our augmented-reality future, a handful of companies are focusing on putting smarts into contact lenses instead.
Driving the news: Saratoga, California-based Mojo Vision is announcing an advanced prototype of a smart contact lens.
It's still some time away from being ready to sell its devices and is quick to point out this is a milestone, "not a product."
"It's a platform for testing," says Steve Sinclair, who worked at Motorola, HP and Apple before joining Mojo five years ago as its senior VP of product and marketing.
Eventually, Mojo aims to sell to athletes and others who might benefit from instant, heads-up access to information — ultimately, even mainstream consumers.
But initially, the firm is focusing on those who have low vision thanks to conditions like retinitis pigmentosa.
How it works: A monochrome green display and a handful of sensors are built into a rigid lens, similar to modern hard contacts.
The computing work, meanwhile, is handled by a nearby neck-worn computer that can be hidden under a shirt and communicates using a proprietary wireless technology.
Mojo packs a lot of technology into the lens, including a tiny processor, microLED display and battery, as well as the sensors needed to detect eye movement.
Hands-on: I recently was able to try Mojo's technology by holding a prototype on a stick close to my eye, as well as by donning a VR headset for a simulation of the experience.
The technology allows one, for example, to read a prepared speech and control the information using only one's eyes, making for an invisible TelePrompTer.
The big picture: Mojo Vision isn't alone in pursuing smart contacts.
Tech giant Google has invested in trying to develop lenses that can be used to measure blood glucose, though this has proven to be tricky.
Between the lines: Contacts have some advantages over glasses, such as being more discreet, but also bring lots of challenges due to their size.
Mojo has managed to attract a significant amount of investor interest, having raised $205 million from venture firms including NEA and Khosla Ventures as well as a host of strategic investors including Amazon's Alexa Fund, Google's Gradient Ventures, HP Tech Ventures and Motorola Solutions.
Mojo also demonstrated how the eye can control a cursor.
In one demo I was able to press play, pause and fast forward on a basic music player.
Because the contact lens was on a stick, I couldn't judge how comfortable it was to wear.
2. Supercomputer veteran wins Turing Award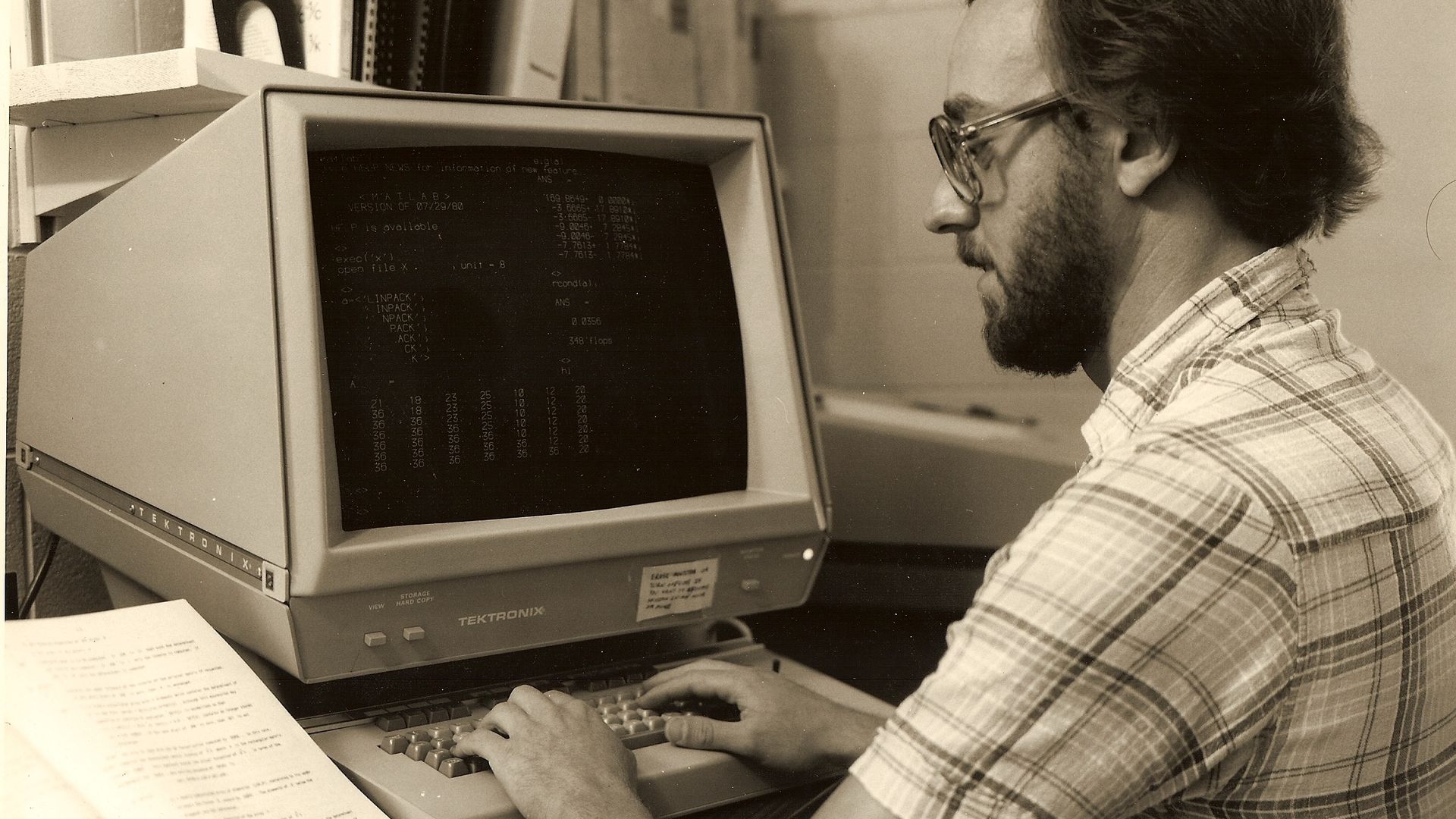 This year's Turing Award, often dubbed the Nobel Prize of the computing industry, is going to Jack Dongarra, a pioneer in the field of supercomputers.
Why it matters: The arrival of supercomputing — machines that put massive numbers of processors working in parallel to tackle complex scientific problems — has paved the way for everything from the sequencing of genomes to modeling weather patterns to simulating nuclear war.
The award, given by the Association for Computing Machinery, highlights breakthroughs that have reshaped the industry. Past winners include World Wide Web founder Tim Berners-Lee and Douglas Engelbart, inventor of the computer mouse.
Between the lines: While supercomputer talk often focuses on the number of operations per second that the hardware can do, Dongarra's work has centered on how to efficiently harness that computer power.
What they're saying: "I think of the supercomputer as the race car," Dongarra said in an interview. "That race car can't go anywhere unless it is fueled correctly." Often, he said, applications are only using a single digit percentage of a supercomputer's theoretical maximum performance.
Dongarra's work has helped shift that calculus, by creating open source libraries that more efficiently use massive amounts of hardware.
To extend the race car metaphor, Dongarra has seen the industry move from the equivalent of a Model T to today's Formula 1 racers.
To get a sense for the power of the latest exoscale supercomputers, Dongarra says, try to imagine everyone on Earth doing one calculation per second. It would take us four years to do what an exoscale computer can do in a single second.
3. Exclusive: Small businesses fear Amazon shadow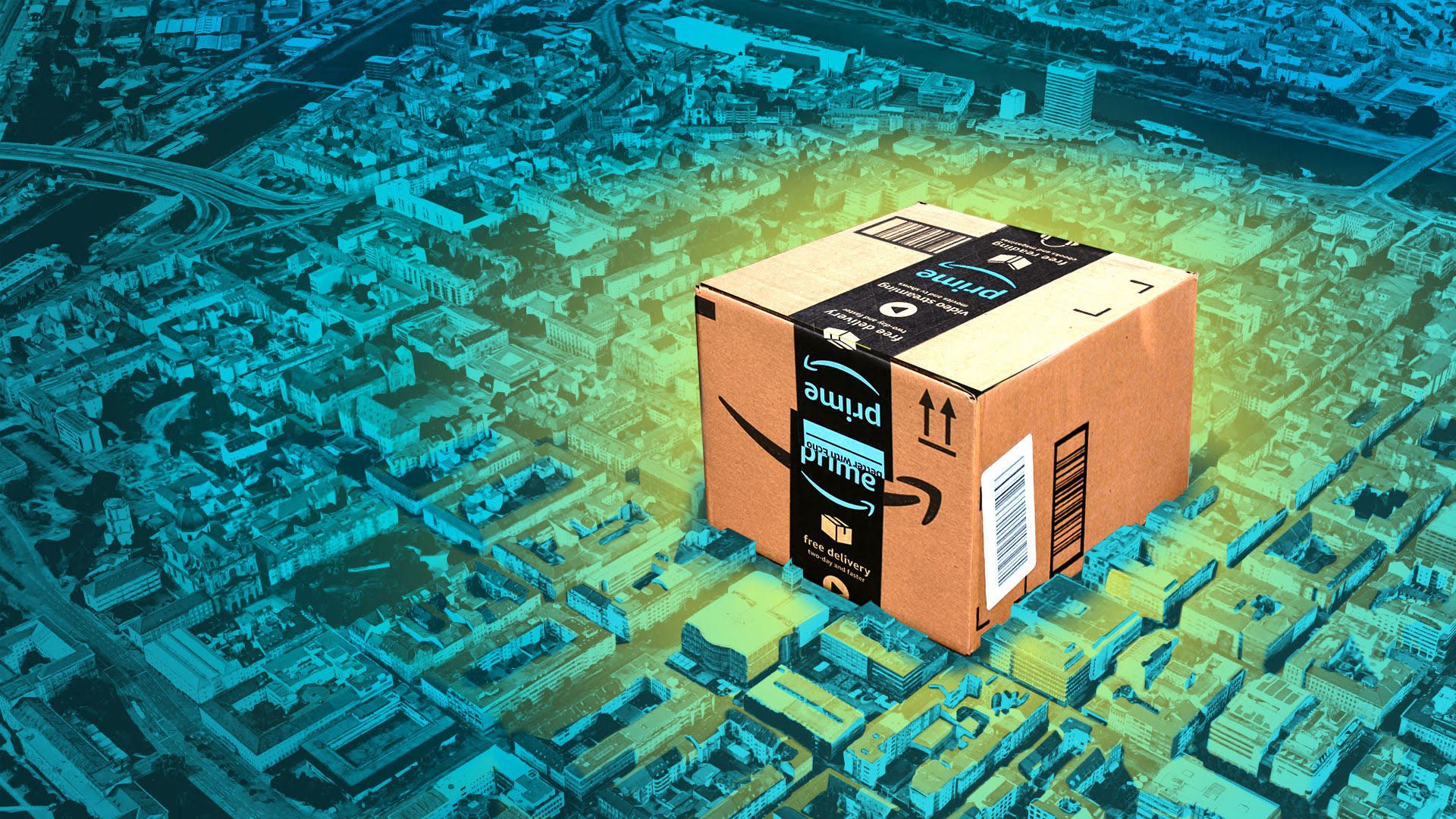 Small businesses blamed Amazon's dominance as one of their most significant challenges in a new survey Wednesday from an anti-monopoly group shared exclusively with Axios, Margaret Harding McGill reports.
Why it matters: Tech giants and their critics are both looking for support from small businesses in their lobbying battles over antitrust bills, due to the outsize sway small firms can hold with lawmakers.
Details: The Institute for Local Self-Reliance surveyed 908 small businesses online in January to solicit their views on the challenges they face and the policies they believe would help.
By the numbers: The businesses said their top issue is large competitors receiving better access, pricing and terms, with 65% saying it was a significant challenge.
The other side: In a statement, an Amazon spokesperson said the survey lacks credibility.
4. Addressing Wikipedia's gender gap
Meta researcher Angela Fan is employing a novel approach to get Wikipedia to include more biographies of women: She's using AI to write the rough drafts.
Why it matters: Only about 20% of those profiled on the online encyclopedia are women, and many other groups are underrepresented on the site.
How it works: Facebook's parent company is releasing as open source software an AI model that it says can automatically create high-quality biographical articles based on information found on the web.
The company is including a data set that was used to evaluate how the model handled 1,527 biographies of women.
The model searches for information and drafts a Wikipedia-style entry, including citations.
What they're saying: "There is more work to do, but we hope this new system will one day help Wikipedia editors create many thousands of accurate, compelling biography entries for important people who are currently not on the site," Fan said in a blog post.
Flashback: Fan began her project as a computer science student at the Université de Lorraine in Inria, France. She said she was inspired by seeing women underrepresented in books during her childhood.
5. Take note
On Tap
The House Homeland Security Committee is holding a hearing on how to secure critical infrastructure against Russian cyberattacks.
Trading Places
The Algorithmic Justice League has added two members to its staff. Tawana Petty is joining as director of community, while José Ramón Lizárraga will be education engagement coordinator.
ICYMI
Speaking of which, algorithms even less well understood than credit scores are being used every day to determine who does and doesn't get a lease. (ProPublica)
Errata
An item in Tuesday's Login incorrectly converted the dollar value of Huawei's 2021 profits. Its yearly profit of 113.7 billion Chinese Yuan was equal to roughly $18 billion as of the year-end conversion rate.
6. After you Login
This is why I hold on to all those cords. Also, has anyone seen the one that goes to the Treo 650?