Axios Login
February 19, 2019
That sound you hear overhead is me flying back to San Francisco. I was going to drop off each issue of Login manually, but the pilot thought that wouldn't be safe. Something about FAA regulations ... I stopped listening, to be honest.
1 big thing: As U.S. dithers on Facebook, Europe pounces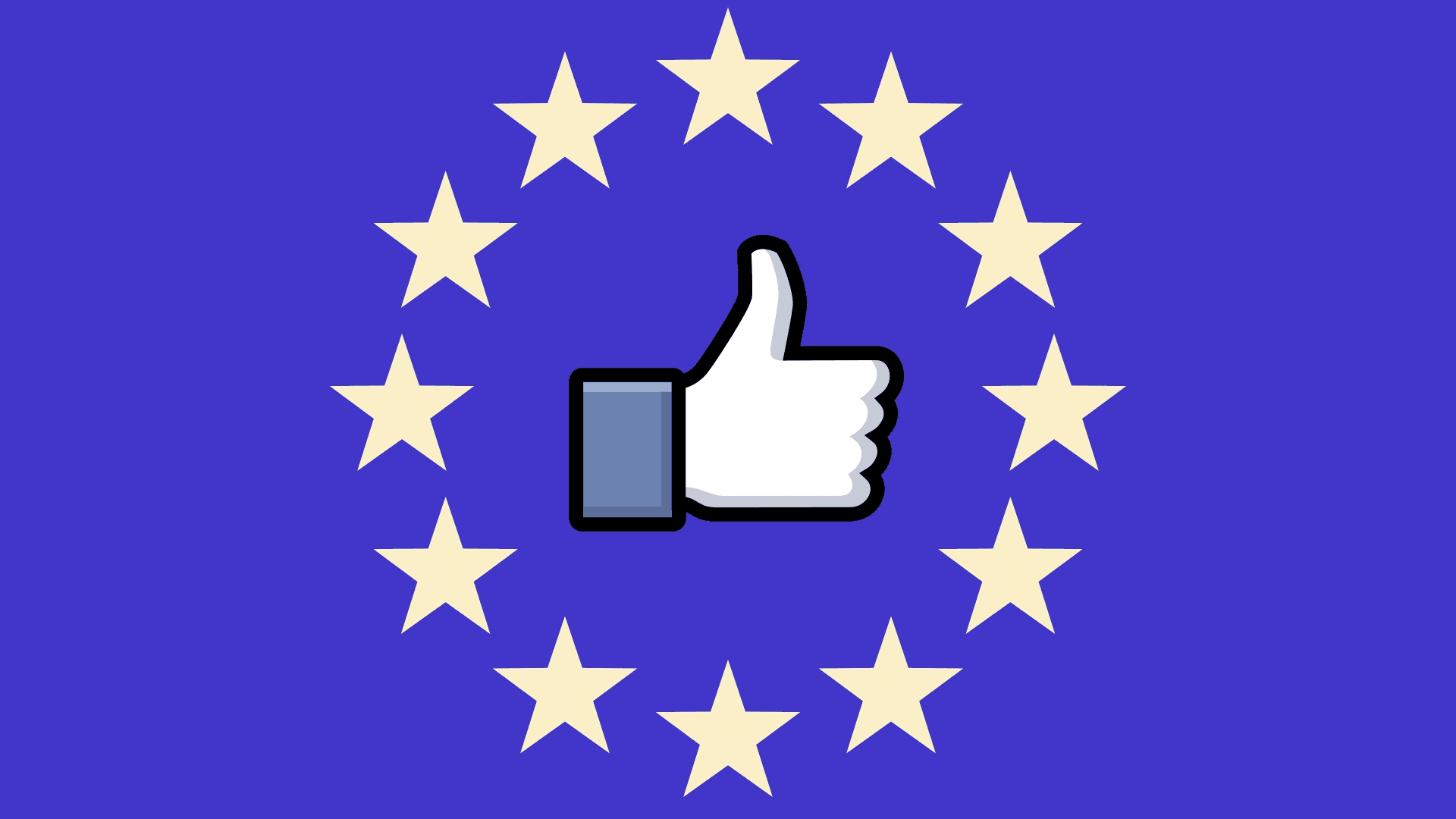 A withering report from a U.K. parliamentary committee that calls out Facebook and other tech platforms as "digital gangsters" is adding new heat to a European campaign against U.S.-based tech giants, Axios' Scott Rosenberg writes.
Why it matters: U.S. regulators have fewer powers at their disposal and have moved more slowly than their European counterparts, leaving Europe to frame the debate over tech firms' privacy controversies, misinformation problems, and potential antitrust violations.
Details: The 100-page report released Sunday says Facebook only acts to protect user privacy when problems become public.
"We consider that data transfer for value is Facebook's business model and that Mark Zuckerberg's statement that 'we've never sold anyone's data' is simply untrue," the report said.
The report also accuses Facebook of failing to cooperate with its inquiry.
With regard to one organization that distributed pro-Brexit messages, the committee wrote: "We consider Facebook's response generally to be disingenuous and another example of Facebook's bad faith."
It also accuses Zuckerberg of "showing contempt" for the U.K. Parliament.
The big picture: The EU and other European agencies have been moving against Facebook, Google, and other tech companies for the past year and show no sign of slowing down.
In the U.S., by comparison, moves against Facebook on the antitrust front have been minimal, and privacy-related enforcement lacks the teeth GDPR gives the EU.
Facebook has been accused of violating terms of a 2012 agreement with the FTC to protect user privacy, and last week the Washington Post reported that the commission and Facebook are discussing a new settlement that would fine Facebook billions of dollars.
Yes, but: The European assault on big tech platforms under GDPR privacy regulations and EU antitrust rules may take a toll on Facebook and Google, but complying with the region's labyrinth of regulations will be even harder for upstart challengers and smaller competitors.
Our thought bubble: Europe starts out with a more privacy-oriented culture than the U.S. and is less conflicted about antitrust action. When it comes to regulating Big Tech, Europe has the "first-mover advantage," and it's keeping it.
Go deeper: Read Scott's full story here.
2. Exclusive: Qnovo's tech checks battery health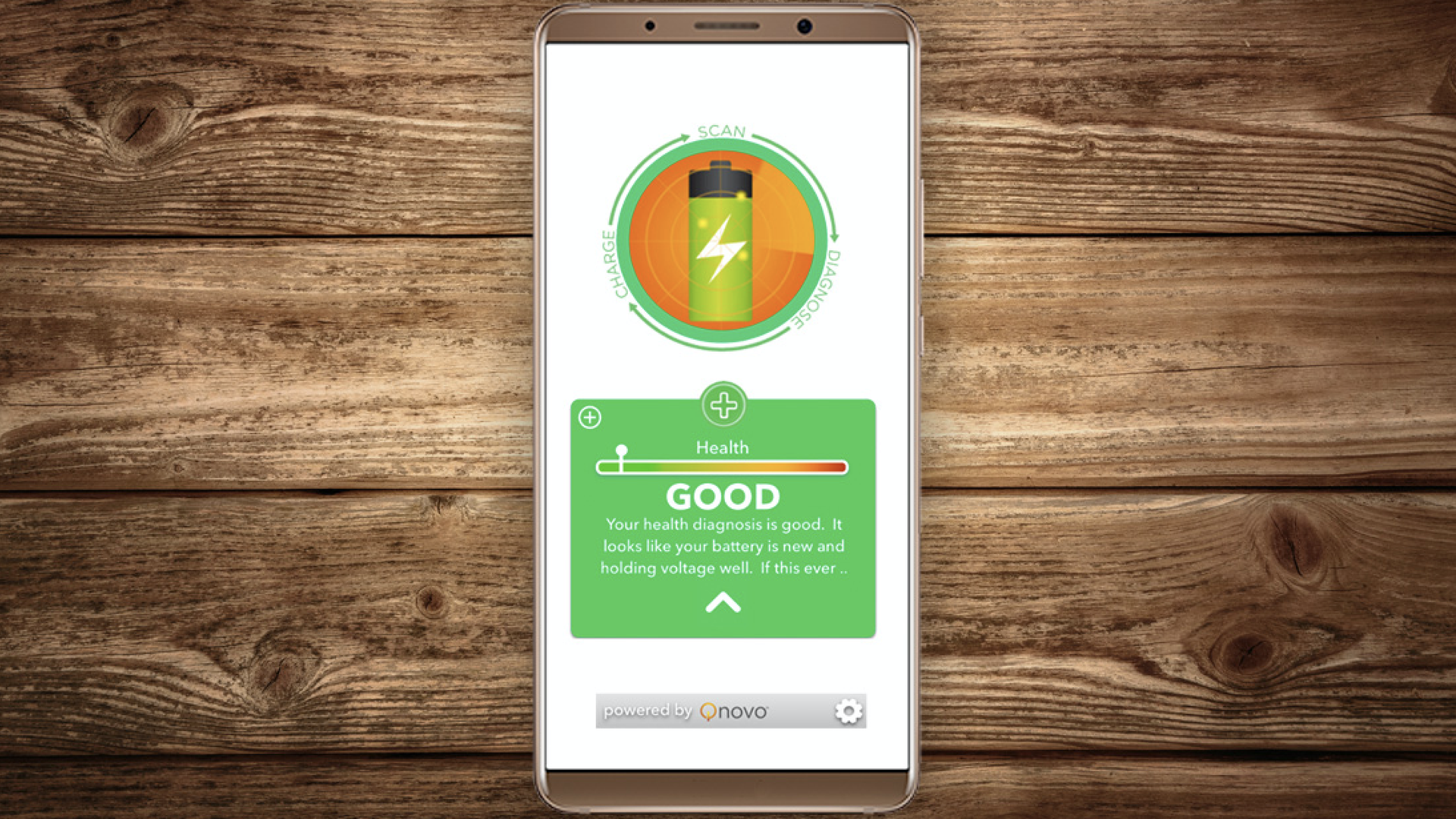 Battery technology is notorious for being slow to advance, with improvements in chemistry not coming nearly as fast as in other aspects of computing. One startup's solution: Use the power of software to get more from the batteries we have.
Background: Qnovo, based in Newark, California, has been working on this for nearly a decade. Its technology, used by LG, Sony and some Chinese phone makers, already allows smartphones to adaptively charge their batteries, helping improve performance and battery life.
What's new: Today, the company is announcing that its latest software can also help detect batteries that are prone to failure.
Why it matters: Battery life is tremendously important to consumers, and ensuring battery safety is also high on the list of needs for those who make phones. Just ask Samsung, which had to recall its entire Galaxy Note 7 line after a small number of the millions of early devices ignited.
Qnovo CEO Nadim Maluf tells Axios that what seems logical now engendered quite a bit of skepticism when the company first laid out its plans.
"Everyone was like 'You are going to do what, to the battery — with software?" he said. "The first few years were rough."
Things have been picking up since 2016 when it signed Sony as its first customer.
What's next: Maluf says Qnovo sees as much or more opportunity for its battery technology inside of electric cars, where bigger batteries mean failures could be even more damaging.
3. Screen time doubles for babies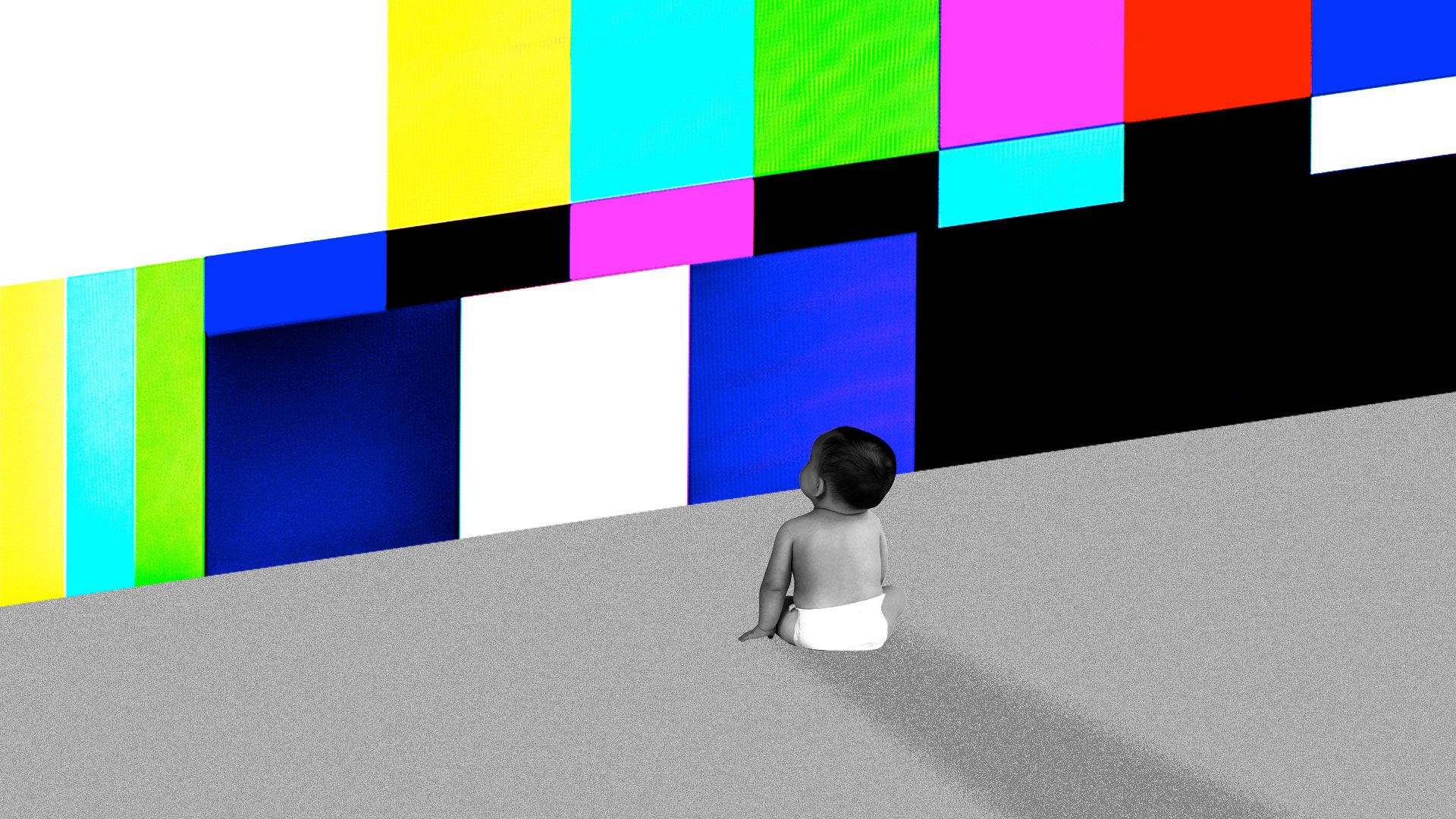 Screen time for children aged 0-2 more than doubled from 1997 to 2014, according to new research published in the science journal JAMA Pediatrics, Axios' Sara Fischer reports.
The twist: The study found that, despite the advent of new types of devices in that time span like iPads and smartphones, most of the uptick came from screen time spent on television. In total, TV consumption has more than doubled in percentage points of overall consumption of screen time from 1997 to 2014.
Why it matters: This means that the increase in screen time might not be the result of an onslaught of new technologies, but rather caused by changes in parental interactions because of work schedules or other socio-economic factors.
To that end, the study notes that the high screen-user group in 2014 was dominated by boys and children with low parental education levels and family income.
The authors recommend that future research examine the association between screen time and other "child development supplement measures," such as parenting style and sibling and peer influence.
Go deeper: Read Sara's full story here.
4. Niantic reaches deal with property owners upset over Pokémon Go
In a noteworthy move, Pokémon Go creator Niantic last week reached a possible deal with property owners upset with the way the company placed virtual objects on or near their turf.
Details: As part of the proposed settlement, Niantic agreed to take steps to make it easier for those who own or lease a home to have a "Poké Stop" or "Gym" that's on or near their property removed.
Niantic will also warn groups congregating for a "raid" to be courteous and aware of their real-world surroundings.
Parks will also be able to request that such gyms and Poké stops be limited to the hours their facilities are open.
The proposed settlement still requires a judge's approval.
Why it matters: While not a court precedent, the case suggests that residents may have some rights over virtual objects that appear on their property.
5. Chart of the day: Apple still depends on iPhones
As iPhone sales have tapered off, Apple has increased its focus on growing its services business. What started out as cloud storage and extended support contracts has expanded to include Apple Music and will soon likely expand further to news and video.
Apple has pledged that by 2020 its services business will be double that of 2017. However, as this chart shows, hardware in general, and the iPhone in particular, still dominate companywide revenue.
6. Take Note
On Tap
Samsung is holding its Unpacked event in San Francisco, where it's expected to introduce several flavors of its new flagship Galaxy S10 smartphone along with various wearables and accessories.
Trading Places
Apple hired Sam Jadallah, a former Microsoft executive, to run its smart home efforts, per CNBC. Jadallah was also CEO of Otto, a smart lock company that shut down at the end of 2017. Meanwhile, the Wall Street Journal reports that all the management changes at Apple have shaken a workforce used to much more stable organization.
ICYMI
7. After you Login
Since I was off for a day, I have a few gems for you.
Sen. Chuck Schumer has one big issue with his Saturday Night Live portrayal — he actually still uses a flip phone, not the smartphone he was depicted using.
Someone sold their VHS player on eBay and got this amazing letter in response.