Wondering what to get those last few people on your holiday shopping list? Don't want to spend a red cent? Consider forwarding this email and telling that special someone just how much you love getting Login each morning. And if you are on the receiving end of this fine present, you can have it delivered to your inbox every morning by signing up here.
https://www.axios.com/newsletters/axios-login-1e8c9222-6e5f-422a-bf61-2a75d7692fa4.html?chunk=0#story0
On the record: Internet firms talk about open internet without net neutrality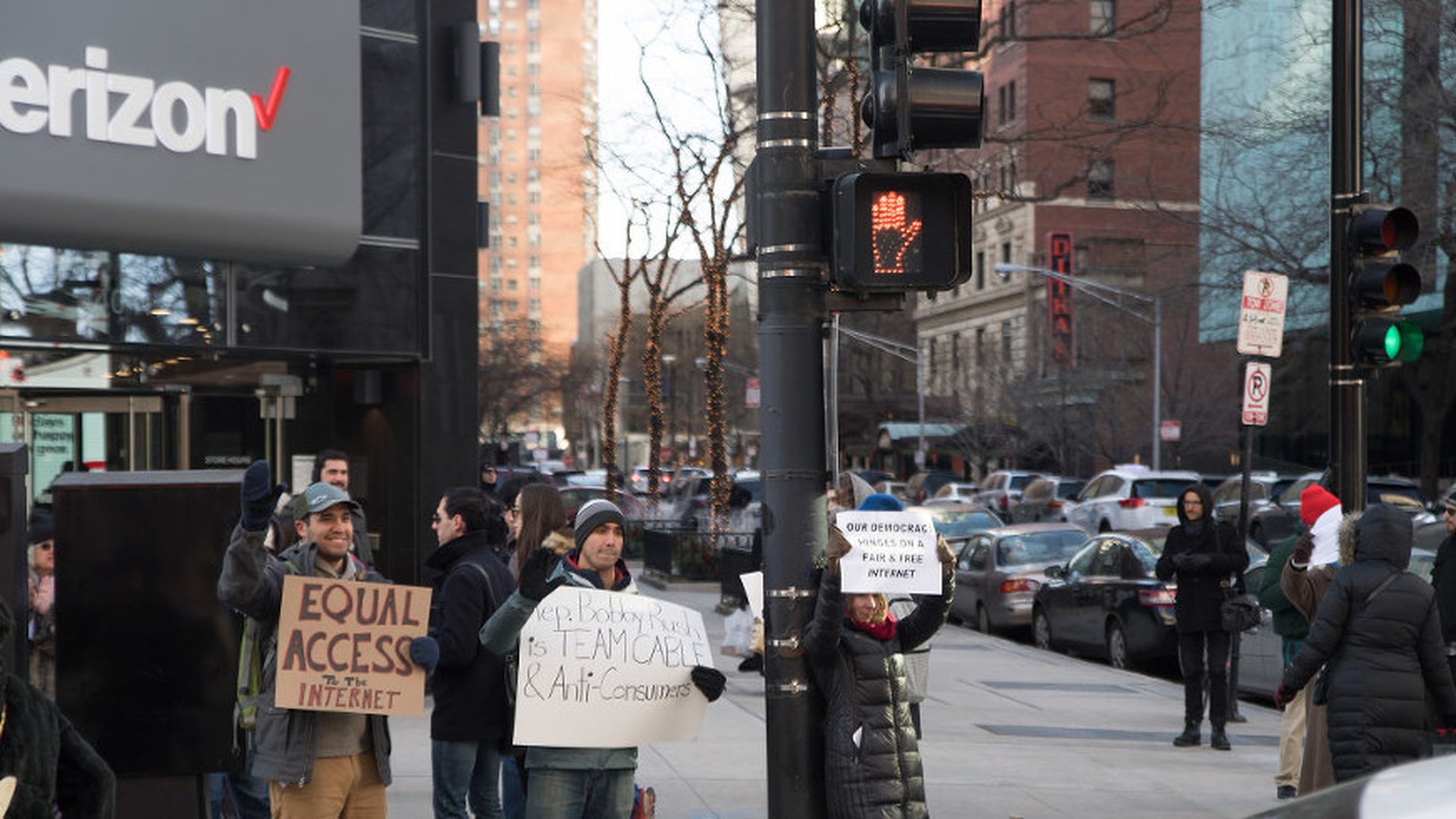 With the FCC having repealed the rules mandating net neutrality, we wanted to get all the internet service providers on the record for what they were and weren't promising as it pertains to the open internet, both for now and in perpetuity. Axios' David McCabe got ahold of most of them.
What they're saying:
Cox — it doesn't "block, throttle or otherwise interfere with consumers' desire to go where they want on the internet." It has not made a public commitment about whether it will hold off on providing fast lanes to websites that want to pay for them but a spokesman said it had no plans to offer the service.
Comcast — it won't block access to content or slow down its delivery. It says it has "no plans" to create paid prioritization agreements — but did not explicitly promise never to engage in the activity.
Charter (broadband brand is called Spectrum) — it won't throttle or block "lawful content" or discriminate against it. It says it has no plans to offer paid prioritization.
CenturyLink — a spokesperson pointed Axios to a document where the company says it does not "block, prioritize, or degrade any Internet sourced or destined traffic based on application, source, destination, protocol, or port unless it does so in connection with" an established security practice.
AT&T — it doesn't block or throttle. It hasn't made an outright pledge not to engage in paid prioritization but does say it doesn't currently have the technical capabilities to prioritize a website's traffic at its request.
Verizon — a spokesperson said the company does "not block or throttle content and that's the bottom line." He did not respond to a question about whether the company was making a similar commitment on fast lanes.
T-Mobile — declined to comment and hasn't made explicit comments on blocking, throttling or paid prioritization. It has said that it "will support an open internet."
Sprint — it does "not block sites based on content or subject, unless the Internet address hosts unlawful content or is blocked as part of an opted-in customer service." A spokeswoman declined to answer a question about whether it would throttle or offer paid fast lanes for content.
Be smart: Internet providers are carefully choosing their words — and with good reason. These are pledges that regulators can hold the companies to. The FCC and FTC can take action against the companies if they are seen as deceiving consumers or violating disclosure rules — the one part that remains from the FCC's net neutrality rules.
That's why it's a big difference when a company says they never will do something vs. saying they don't currently do something or have no plans to do it. The first statement could be legally enforceable while the latter two don't guarantee anything.
https://www.axios.com/newsletters/axios-login-1e8c9222-6e5f-422a-bf61-2a75d7692fa4.html?chunk=1#story1
Microsoft is backing a bill to address sexual harassment
Microsoft is throwing its weight behind a Senate bill that aims to ensure victims of workplace sexual harassment can make their case in court, Axios' Kim Hart reports.
What's happening: Sens. Lindsey Graham and Kirsten Gillibrand recently introduced a bill outlawing provisions in an employment contract that require such claims to be handled in private arbitration rather than openly in court.
Why it matters: The tech industry has become embroiled in several sexual harassment scandals over the past year. Graham says as many as 60 million American workers have no legal ability to bring sexual harassment claims to court because they are bound by private arbitration clauses.
That means they are required to mediate any issue behind closed doors rather than in a public court. Microsoft president and chief legal officer Brad Smith said it is both endorsing the legislation and getting rid of such clauses in its own employment contracts.
"Clearly as we all learn more about the sexual harassment issue across the country, it is both more pervasive than most people would have thought a year ago, and it's an issue that's been allowed to perpetuate itself in part because the voices of victims have been silenced," Smith told Axios in an interview. "The ability to go to court makes sure those voices can be heard."
Interesting timing: The move comes only a few days after a Bloomberg report that highlighted an incident in which a Microsoft intern said she was raped by another intern. An investigation was inconclusive and Microsoft made the questionable decision to hire both interns and have them work in proximity to one another.
https://www.axios.com/newsletters/axios-login-1e8c9222-6e5f-422a-bf61-2a75d7692fa4.html?chunk=2#story2
Apple being more clear on how iOS 11 handles Wi-Fi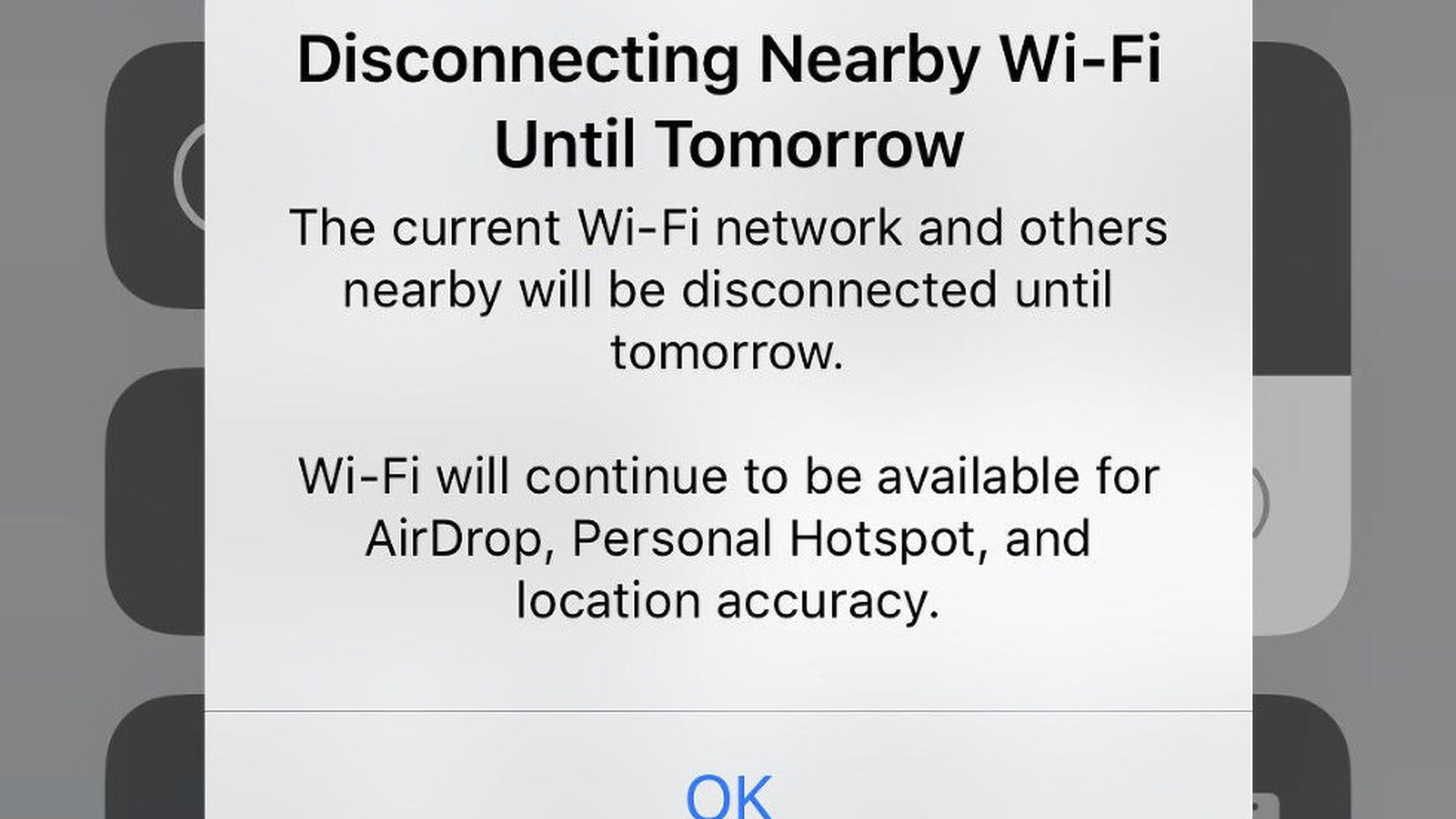 With iOS 11, Apple made an unusual decision in how Wi-Fi and Bluetooth will toggle in its control center.
How it works: Turning off Wi-Fi or Bluetooth there doesn't actually turn off those radios, but instead just disconnects from the current and other nearby networks.That allows Wi-Fi and Bluetooth to remain available for a number of other uses, including AirDrop and AirPlay.
Yes, but: It also runs counter to what many people expect the button to do. So, with the latest update to iOS 11, Apple decided to make things a bit more clear. The button still works the same way, but when you press it, Apple pops up a dialog box (see above) explaining that the "off" button isn't really off.
Quick take: If you really want to turn off Wi-Fi or Bluetooth, you have to go to the settings menu.
https://www.axios.com/newsletters/axios-login-1e8c9222-6e5f-422a-bf61-2a75d7692fa4.html?chunk=3#story3
Huawei: Looking for an American comeback
The head of Huawei's phone business says that the company will be selling its smartphones through U.S. carriers next year, including its flagship Mate 10, according to AP.
In recent years, the Chinese company's U.S. sales have largely been limited to an online, direct-to-consumer approach for both its own brand and its Honor sub-brand. And the company's market share has been tiny.
Flashback: There was a time in the not-too-distant past when Huawei phones were sold at a U.S. carrier, but it didn't end well. T-Mobile sued Huawei saying, among other things, that Huawei stole pieces of Tappy, its phone-testing robot.
In a very rare move in litigation, Huawei acknowledged publicly that there was indeed merit to the suit. "There is some truth to the complaint in terms of two Huawei employees acting inappropriately in their zeal to better understand a customer's quality testing requirements" it said in a statement, adding that it had fired the workers and that it was "regretful that this has become a matter of litigation."
https://www.axios.com/newsletters/axios-login-1e8c9222-6e5f-422a-bf61-2a75d7692fa4.html?chunk=4#story4
Kaspersky Lab sues Trump administration over ban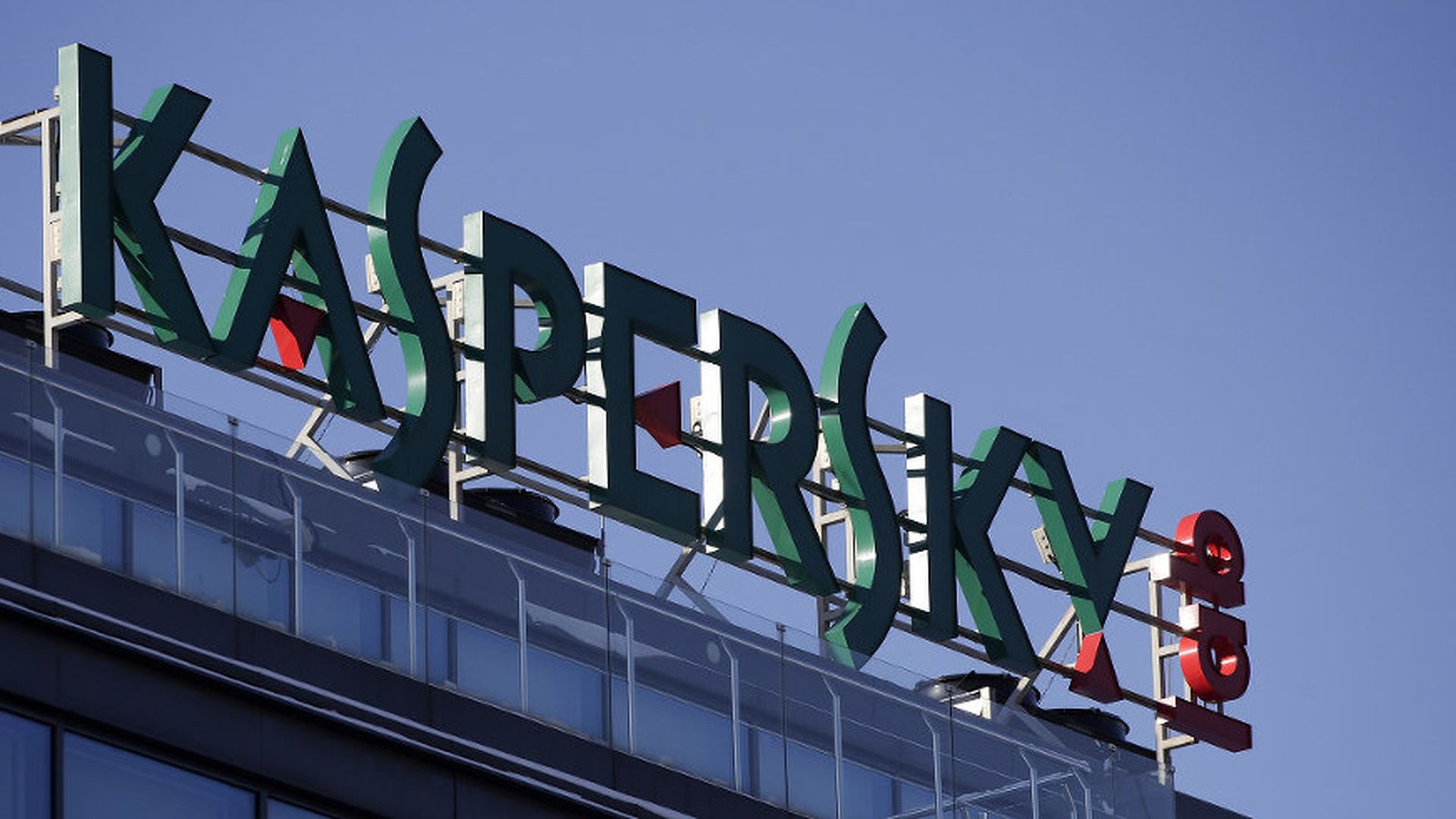 Kaspersky Lab is suing the Trump administration over a move to ban the company's software. The Russian software maker says the Department of Homeland Security deprived it of due process and unfairly damaged its reputation.
Why it matters: Kaspersky Lab, the world's largest private cybersecurity company, has been accused of helping Moscow in their intelligence efforts, though they have repeatedly denied any such connection.
Details of the ban: In September, DHS ordered all government agencies to remove Kaspersky Lab software from their devices within 90 days. The ban officially went into effect last week when President Trump signed legislation codifying it.
Dig deeper: In his debut for Axios' Expert Voices, security analyst Richard Stiennon argues a federal ban on the firm without public evidence sets a dangerous precedent.
https://www.axios.com/newsletters/axios-login-1e8c9222-6e5f-422a-bf61-2a75d7692fa4.html?chunk=5#story5
Take Note
On Tap
Linux-focused software maker Red Hat reports earnings.
Trading Places
ESPN boss John Skipper is stepping down to deal with substance abuse issues. Former president George Bodenheimer will run the division for the next 90 days while Disney seeks a permanent chief. Bloomberg reports that the top two inside candidates are programming chief Connor Schell and distribution head Justin Connolly and that Bodenheimer could also be in the running.
ICYMI
https://www.axios.com/newsletters/axios-login-1e8c9222-6e5f-422a-bf61-2a75d7692fa4.html?chunk=6#story6