Axios Latino
July 05, 2022
Welcome to a special literary edition of Axios Latino!
Puede leer la versión en español aquí.
This newsletter, edited by Astrid Galván, is 1,334 words, a 5-minute read
1 big thing: Social media's book bonanza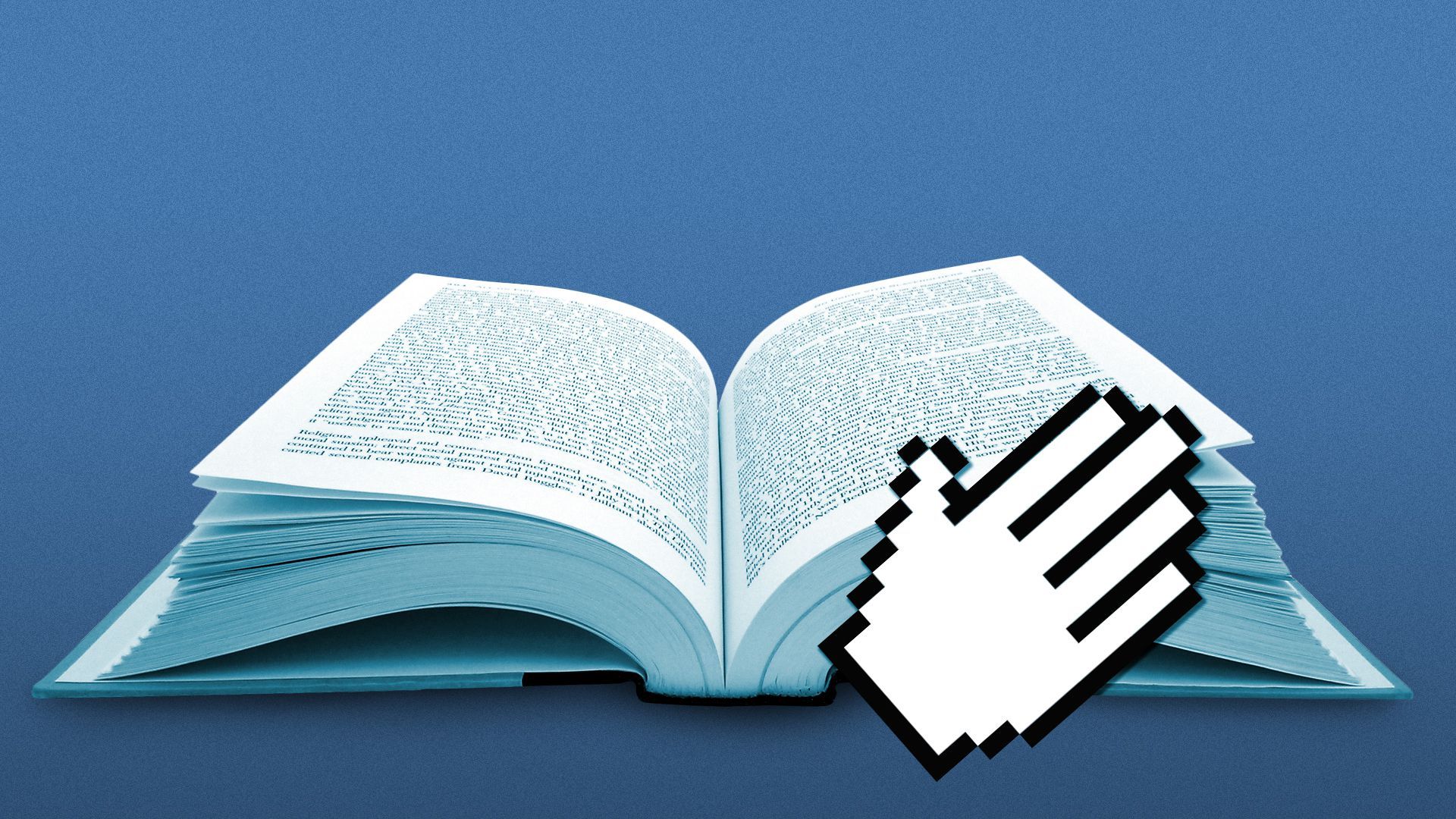 Latino TikTok and Instagram users are helping transform the book publishing world and changing the way readers find the next great read, Marina writes.
The big picture: Worldwide book sales grew during the pandemic. BookTok and Bookstagram — the monikers and hashtags for reading accounts and posts on social media — are major drivers, according to analysts and publishers.
Details: Social media users have helped titles become sudden bestsellers.
For example, Latina TikTok user Selene Velez' video about "seriously life-changing" books was linked to a sales bump for E. Lockhart's 2014 novel, "We Were Liars," and to its prequel getting greenlit.
"The Atlas Six," a 2021 self-published novel with a Cuban main character, became such a runaway social media hit that it was reprinted by Tor Books this Spring and is now being adapted as an Amazon series.
The intrigue: Publishing companies have created programs to work with social media influencers in hopes of making books a hit.
Social media is also a way for readers to find books that are targets of bans.
Instagram account @bannedbooksbookclub posts titles that are blacklisted in public libraries or school districts, like Carmen Maria Machado's memoir, "In the Dream House."
Yes, but: As social media influence keeps growing, so do criticisms in some corners that its most popular and reposted titles lack diversity — a general problem in the publishing industry.
What they're saying: Carmen Alvarez, who runs an account that promotes diverse authors, tells Axios Latino that being on Bookstagram "made me really question how I didn't used to wonder why I never saw my personal experiences reflected on the pages of a book."
"I demand that now. I seek that out and I use my feeds to spotlight it because I want others very early on in life to understand that these characters that are like us deserve to be the default," Alvarez says.
2. Writing lessons for inmates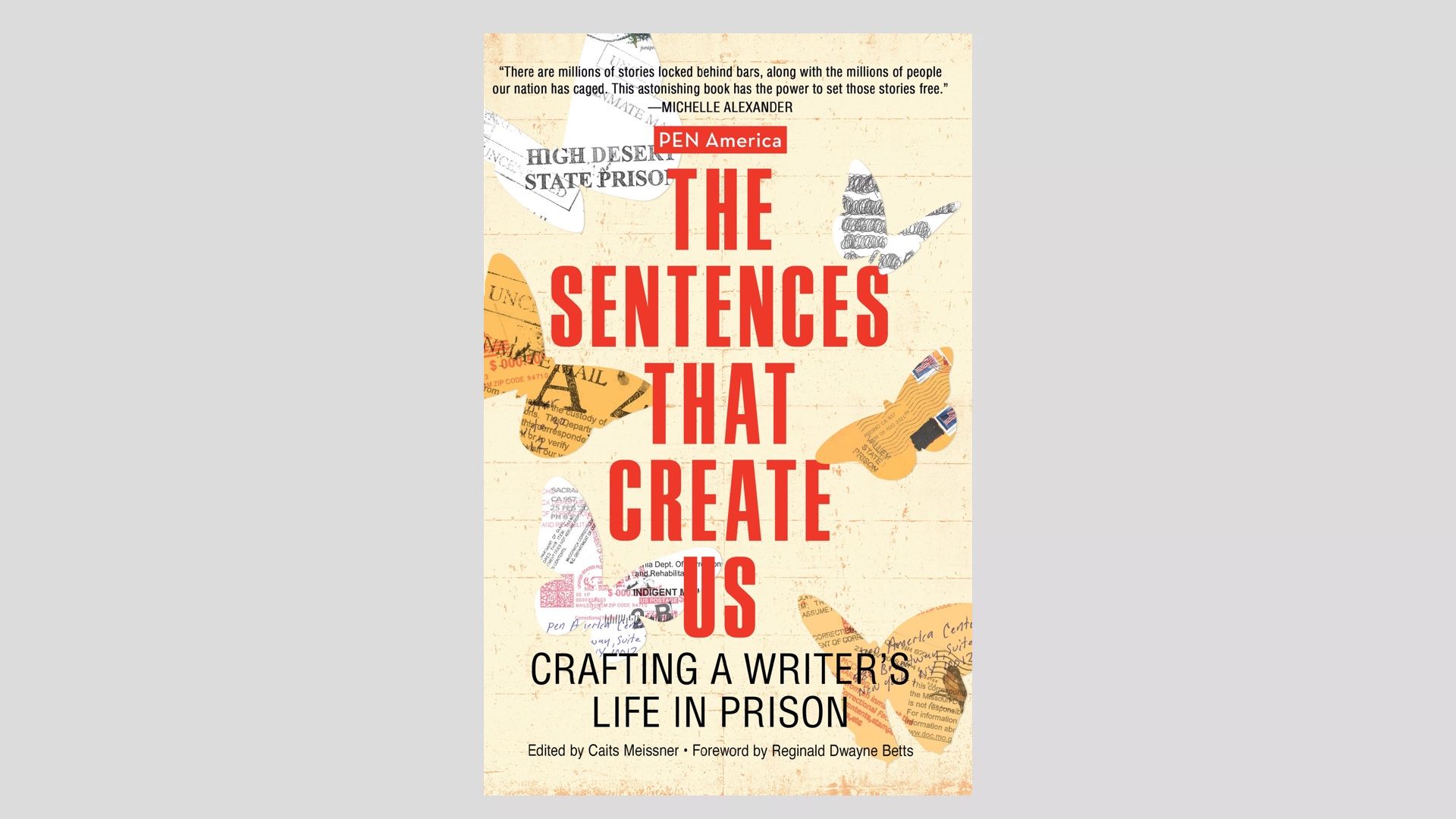 A new collection of essays offers incarcerated people writing guidance and lessons from wordsmiths who have themselves have been imprisoned, Russell writes.
The big picture: Luis J. Rodriguez, author of the seminal "Always Running: La Vida Loca: Gang Days in L.A.," is among the writers contributing pieces for the collection in U.S. detention centers now.
Caits Meissner, who edited the collection, told Axios the purpose of the book was to help incarcerated people develop writing careers with the help of writers who have had a similar experience.
"Getting this book in their hands is like having a writer's workshop right there in front of them," Meissner said.
The book, released in January, includes essays from Latino, Black and LGBTQ+ writers.
The intrigue: A $1.5 million grant from the Mellon Foundation will help distribute 75,000 copies to prison libraries nationwide.
Copies have also been placed in higher education and creative writing programs for people going through the criminal justice system.
PEN America's Prison Writing Program, which has amplified the writing of thousands of imprisoned writers by providing free resources, skilled mentors and audiences, is behind the book.
Yes, but: The collection is not just for those who are incarcerated, Meissner said.
"Anyone who picks up this book will be moved. There is trauma. There is pain. There is triumph," Meissner said.
Don't forget: Some well-known Latino writers launched their careers partly after serving time in correctional facilities.
Writer Miguel Piñero wrote his play "Short Eyes" while in New York's Sing Sing prison after taking a playwriting workshop for inmates.
Piri Thomas wrote "Down These Mean Streets" after serving time in prison and fighting addiction.
One fun fact: California-based award-winning poet Matt Sedillo recently finished a program teaching poetry in the state's prison system.
3. Interview: On bad jokes and "woke" culture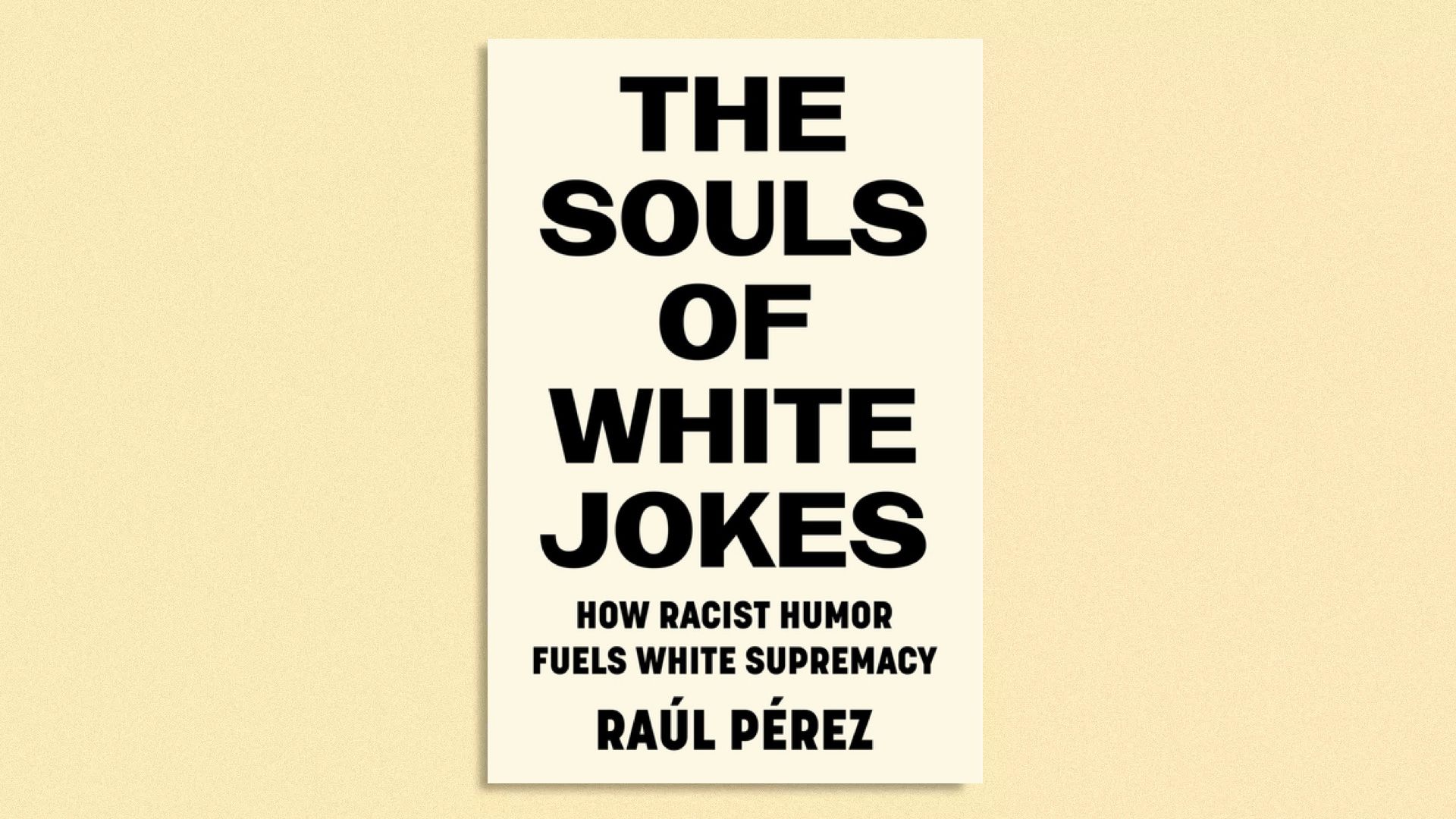 A Latino sociologist wants to show the world how race and humor reveal a lot about racial and ethnic inequalities, Russell writes.
The big picture: Comedians and performers have used racist humor for decades — humor that has become so common that it's hard to critique it without being dismissed as "woke."
In an interview with Axios, Pérez said he sought to explore how humor can go beyond entertainment and negatively affect society.
"I'm looking at where and what race and humor did to social alignment, social bonding, and social alienation."
Pérez used police as an example of when joking can turn into something more.
"When police officers use racist humor within the ranks, how does that also filter and spill over into the way law enforcement treats people of color?"
He also cited the example of people on the far right who use memes and racist joke images to gain attention and recruit young people.
The intrigue: Pérez said comedians today who claim "cancel culture" is preventing them from cracking what they say are harmless jokes are no different from the comedians who used to get defensive over critiques about blackface.
"Maybe it's not the Klan sort of wearing white supremacy, but it's the white supremacy that says, our way's the right way."
4. English y español — at the same time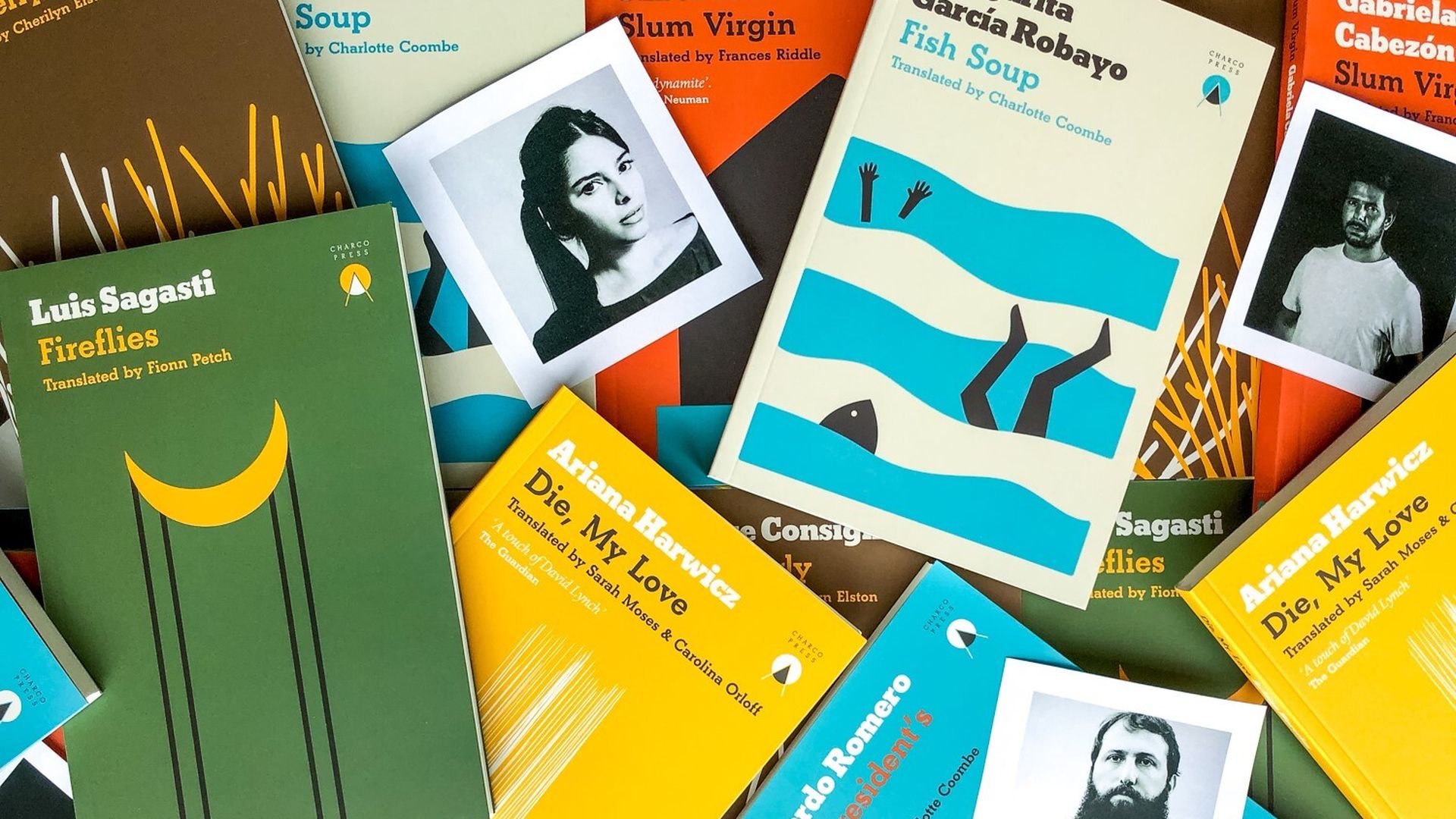 An independent publisher putting out works concurrently in English and Spanish for readers in the U.S. and the UK is making editorial waves, Marina writes.
Details: Titles by Charco Press, which focuses on Latin American literature, have made the coveted long- and short-list for the Man Booker International prize three times — most recently this June — since it launched in 2017.
The company also has several PEN International winners under its belt.
The big picture: Spanish is the most spoken language besides English in U.S. homes, according to the Pew Research Center, but publishers rarely translate Latin American titles and seldom put out books in both languages at the same time.
Less than 1% of published works in the U.S. and UK are translated literary fiction and poetry, according to Three Percent, a literary website that's part of the University of Rochester's press imprint.
But there's clearly a demand.
What they're saying: "By bringing editions out in both languages at the same time, we are allowing readers to approach these voices in the language they choose," Charco Press publisher and co-founder Samuel McDowell told Axios Latino via email.
"Seeing readers discovering these incredible authors for the first time, and realizing that there is a whole other world out there to explore, is our greatest reward: because sharing stories is how we understand each other, appreciate our differences and come to treasure what makes us the same."
5. Books we're reading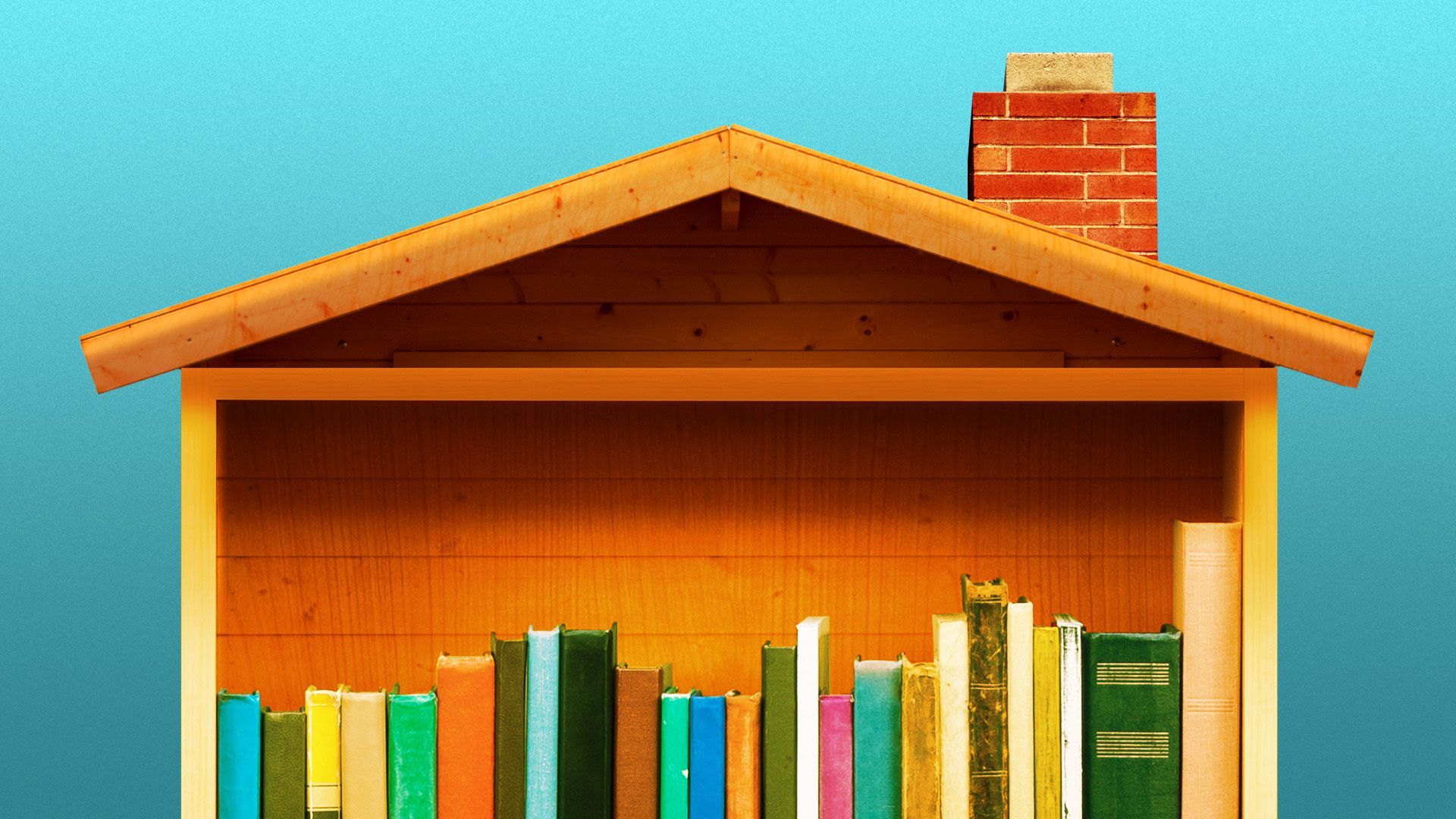 Marina: "Trust," Hernan Diaz's follow-up to the Pulitzer finalist "In the distance," and "Olga Dies Dreaming," Xochitl Gomez's literary debut centered on a Puerto Rican family.
Russell: "River Woman, Red Demon" by Jennifer Givhan, a psychological thriller about a Chicana who practices curanderismo, and "Reverberations of Racial Violence: Critical Reflections on the History of the Border," edited by Sonia Hernández and John Morán González.
Astrid: Look, I'm not proud to admit this, but my life is currently too chaotic (I'm moving to a new state! My baby won't sleep!) to read. But two books I read recently that really stayed with me are Viet Thanh Nguyen's "The Sympathizer," and "I Am Not Your Perfect Mexican Daughter," by Erika L. Sánchez.
You: What are you reading? Let us know by replying to this email.
Thanks for joining us today, and see you Thursday! Sign up here