Axios Latino
March 08, 2022
Welcome to a special edition of Axios Latino! It's International Women's Day and we are showcasing forgotten Latinas, young Latinas and the women you love.
Note: We got so many submissions nominating badass women that we'll have to split them up between today and Thursday. Thank you!
Puede leer la versión en español aquí.
This newsletter, edited by Astrid Galván, is 1,577 words, about a 6-minute read.
1 big thing: Latinas in history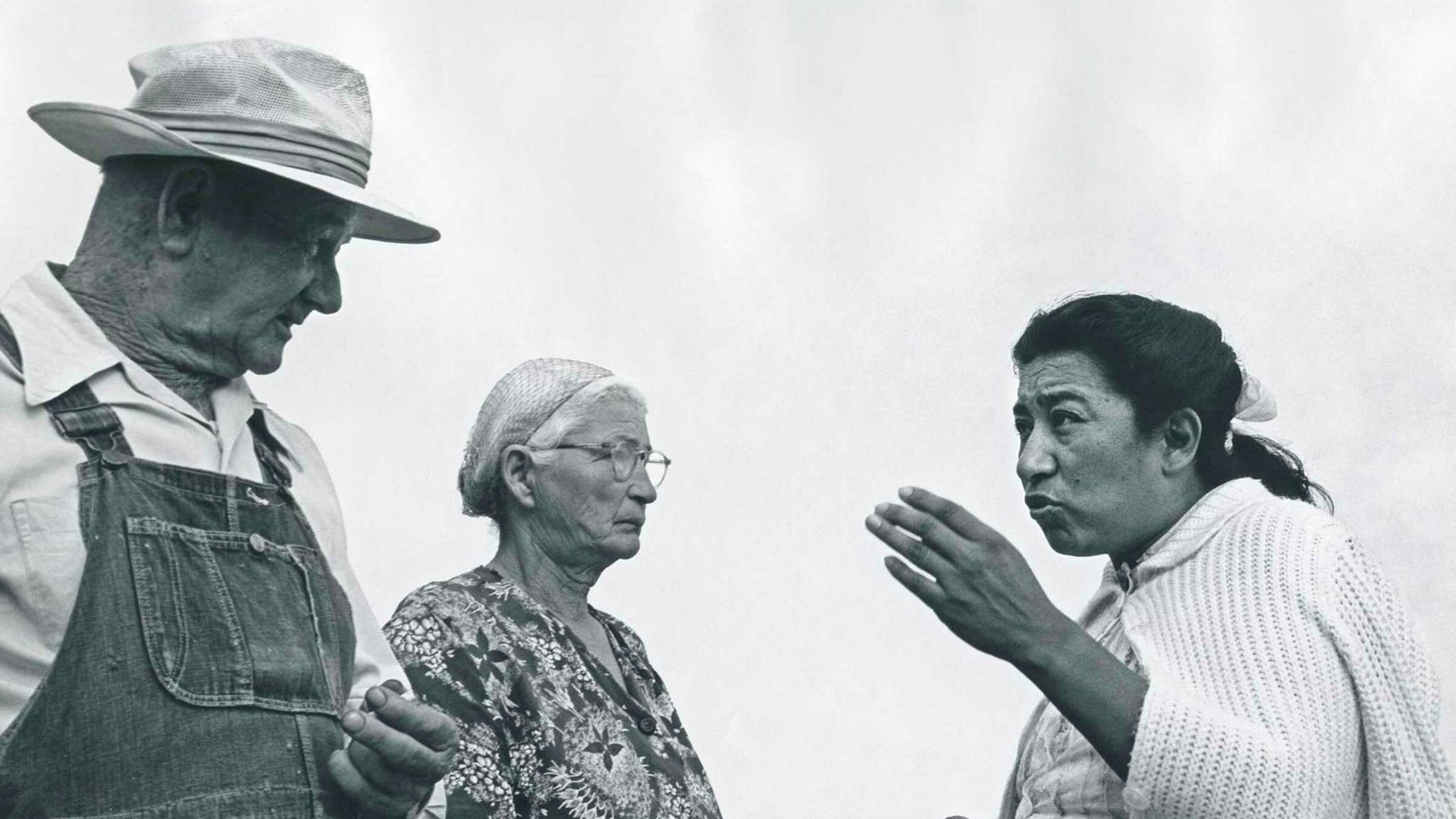 On this International Women's Day, Axios Latino will bring attention to women who transformed politics, labor, literature and daily life, Russ writes.
The big picture: Latinas in the U.S. have helped reshape history, but their contributions have often been forgotten.
Two of the most influential Latinas in U.S. history — Emma Tenayuca and Luisa Moreno — organized Latino workers and sought to fight discrimination in the 1930s.
Tenayuca organized the largest strike in San Antonio history, the Pecan-Shellers' Strike of 1938, and was a leader of several highly visible marches, demonstrations and sit-ins.
The Guatemalan-born Moreno founded the National Congress of Spanish-Speaking Peoples and sought to desegregate schools, public places and neighborhoods. 
Both were monitored by the FBI for years for their activities. Moreno left the U.S. after federal authorities sought her deportation. Tenayuca faced death threats and later became a teacher.
An acclaimed poet: Long before Sandra Cisneros wrote about a house on Mango Street, Puerto Rican writer Julia de Burgos wrote about finding her own home as a woman in the world of colonization and oppression.
A member of the Puerto Rican Nationalist Party, she worked as a journalist and earned acclaim for her poetry, even from Pablo Neruda.
A battle for farmworkers: Maria Moreno, a mother of 12, used her personal story to draw attention to poor agricultural workers in California.
She was so influential that she spoke at a 1961 labor convention alongside President John F. Kennedy and the Rev. Martin Luther King Jr.
Then, she disappeared. The 2019 PBS documentary, "Adios Amor: The Search for Maria Moreno," uncovers her life and the mystery of her whereabouts.
Moreno's actions paved the way for what would become the United Farm Workers union led by Cesar Chavez and Dolores Huerta.
2. Pilots, pianists and protesters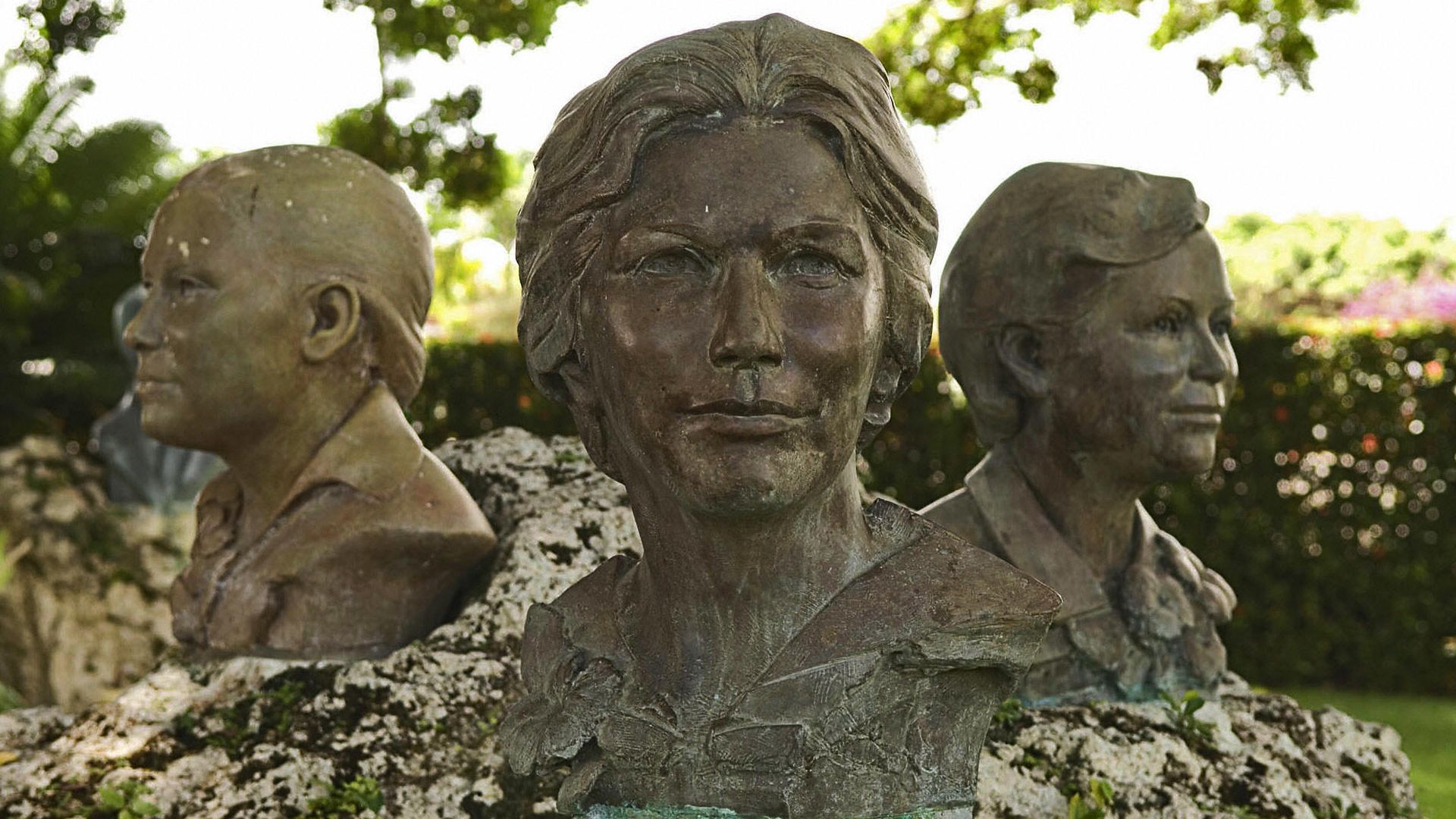 They helped topple dictators, piloted war planes and played piano in the White House, but the names of these Latin American women are not well-known today by most of the world, Marina writes.
As the suffrage movements in Europe and the U.S. succeeded by 1920, Ecuadorian Matilde Hidalgo de Procel was just getting started.
In May 1924, Hidalgo demanded to be registered to vote. Officials refused, then relented, and Hidalgo became the first woman to vote in Latin America.
Her request reached parliament, which made Ecuador the first South American country with full suffrage just five years later.
At 18 years old, Chilean Margot Duhalde Sotomayor was one of the first Latin American women to get a pilot's license. Two years later, in 1940, she volunteered to join the French resistance air force in London, becoming one of few female World War II pilots.
Teresa Carreño was a piano prodigy in Caracas, eventually playing in major concert halls in New York, Paris and Berlin.
In 1863, as a 9-year-old, she was invited to play at parties held by members of President Abraham Lincoln's cabinet, and reportedly for Lincoln himself in the White House. She also played for Woodrow Wilson in 1916.
Three sisters in the Dominican Republic helped topple a dictator.
María Teresa, Patria and Minerva Mirabal called themselves "butterflies" in their fight against the dictatorship of Rafael Trujillo.
On Nov. 25, 1960, authorities brutally killed the three sisters and tried to pass it off as a car accident.
The murders prompted much outrage, and became one of the events that triggered Trujillo's assassination six months after.
3. Skateboarding, proudly, like girls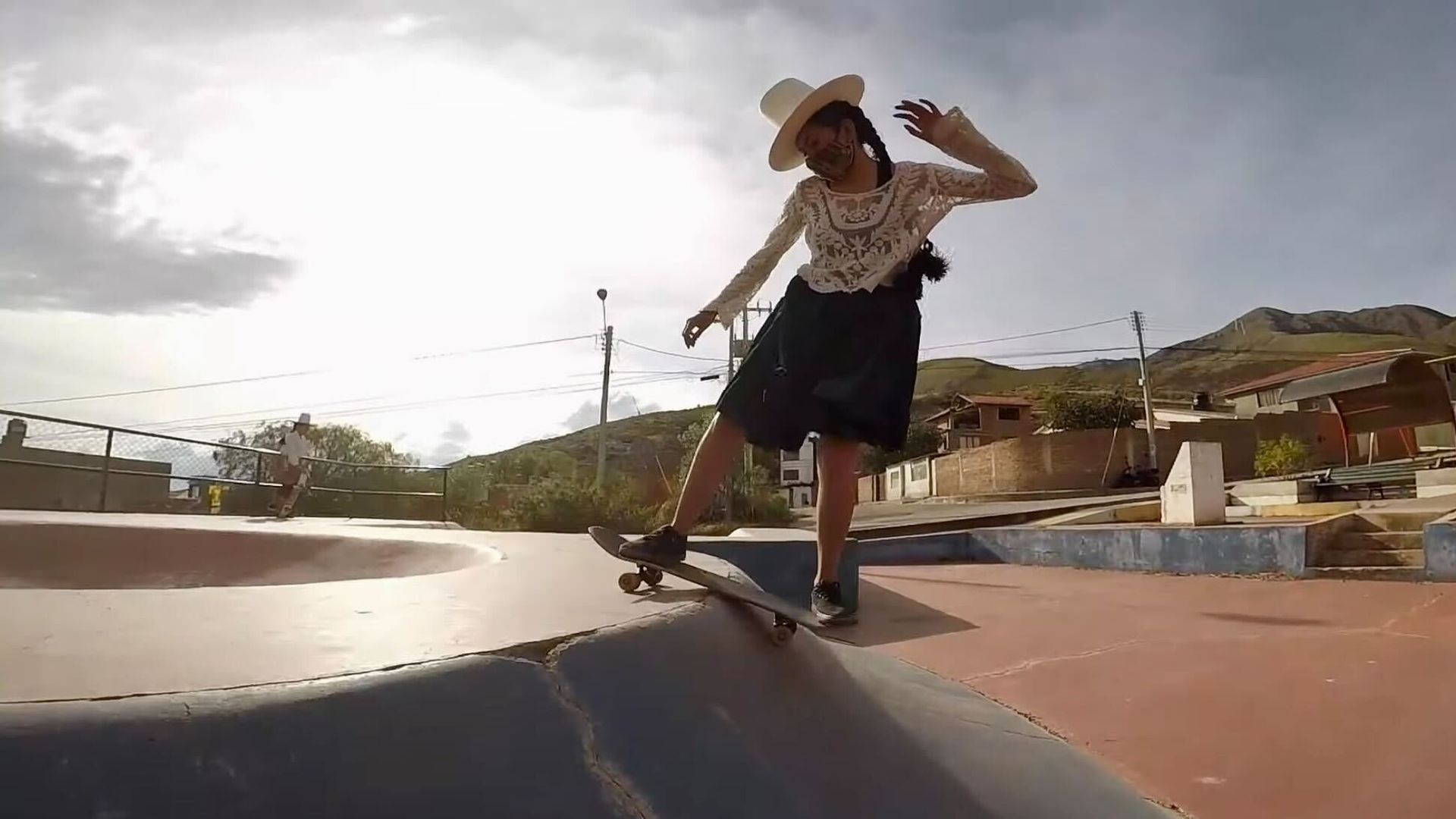 Bolivian women are proving they can skateboard just as well as anybody else — and in skirts, Marina writes.
The big picture: The young women of the collective Imilla Skate are claiming their place in sport that's long been associated with men.
The women skateboard while wearing traditional Indigenous clothing like bowler hats, braids and "polleras" (traditional Andean hand-embroidered skirts).
"We got together in part because it was a safe way of doing the sport when, as women, you usually get harassed," Huara Medina told Axios Latino. "And with the idea to highlight and honor our roots with such iconic garb."
Studies show Indigenous women suffer more discrimination than other women in Bolivia, where about half of the population is Indigenous.
Imilla Skate also runs an academy for boys and girls.
What they're saying: "Lately, now that skateboarding is an Olympic sport, it's been great to see more support from parents, buying girls boards and cheering them on. And girls see that if they start now they can get so far," Imilla member Belén Fajardo said.
A Brazilian teen won silver in the women's street skateboarding category at the Tokyo Olympics in 2020.
Similar groups are championing female skateboarders across Latin America, including Peru's Chicas en Llamas and Nicaragua's Las Skatas.
4. Amazing women in your life, part 1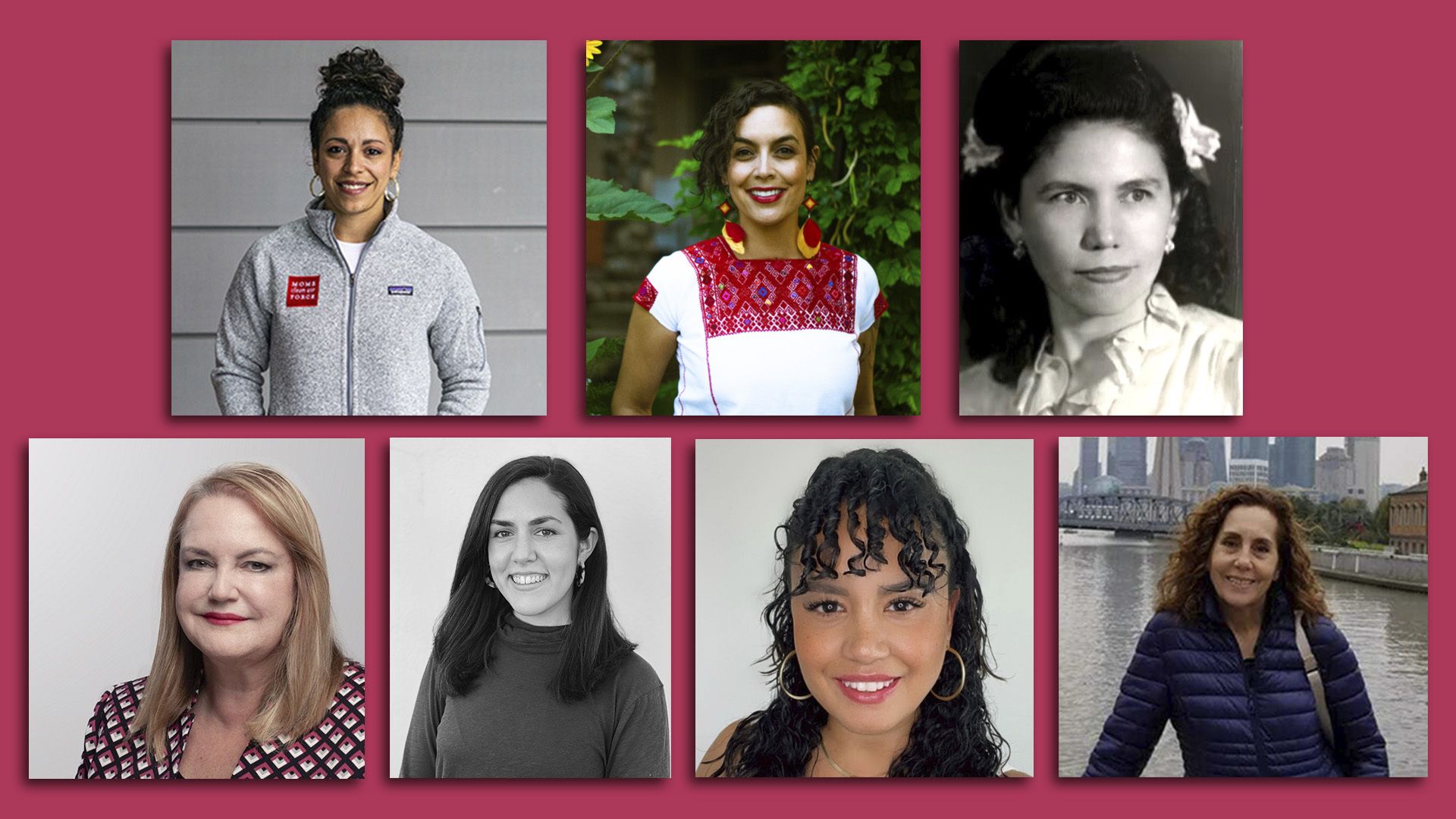 "Yaritza Perez is the field organizer of EcoMadres in Orlando, Florida. A proud mom and military veteran, Yaritza now serves her country by advocating for a cleaner environment for moms, veterans, and her community."
— Antonieta Cadiz
"Beatriz Soto is the director of Conservation Colorado's Protégete program. With nearly two decades of working in community leadership, Beatriz uses her climate migrant experience to mobilize and inspire Latino communities to fight for our planet and environmental justice."
— Jessica Ordóñez-Lancet
"As a young woman during World War II, Mary Elizabeth Leal worked in California building warships, and then returned to her native El Paso, Texas where she owned a restaurant for 18 years. This incredible matriarch raised three amazing women and influenced the lives of 8 grandchildren, 17 great-grandchildren, and 4 great-great-grandchildren."
— Isaac Paul Vasquez
"Myrna Sonora is a tough Cuban-American with a big heart and outstanding management, communications, negotiation and analytical skills. As my former supervisor, she made sure I learned as much as she could teach me to make me scale up and become a fellow VP in the organization we both currently work at."
— José D. Alvarez
"Elisabeth Rosario is founder of The Latinx Collective, a source for positive stories about Latinx successes, impact and celebrating Latino-led projects and businesses. She also runs the tech/startup game by being an amazing public relations agent at her self-led consultancy firm!"
— Miranda Perez
"Alicia Perrone is a humble and beautiful person who has always supported me. When I wanted to be a writer, she typed my first short stories up. She travelled all the way from South America to help me when my second son was born, and was there to see the first one being born in the hospital."
— Valeria Fernandez
"Camila Victoriano is the co-founder of Sonoro, where she leads the partnerships team of young Latinx executives across Sonoro's LA, NY and Mexico City offices. It is her mission to open a number of doors for creators and shepherd them into the world of stories where characters in the Latinx community that the US audience has never heard of are finally seen."
— Elisabeth Rosario
Read the rest of your nominations on Thursday!
5. Stories we're watching
1. The U.S. is lagging behind in gender equality, Axios Markets writer Emily Peck reports.
The U.S. ranks 38th in the world on the newly released 2022 SDG Gender Index, which tracks the empowerment of women and girls across a variety of metrics.
El Salvador, Honduras and Uruguay made the most progress on gender equality in Latin America between 2015 and 2020, but they did not make what the researchers consider "fast progress" when compared to countries in other regions, the report found.
2. An average of nearly 1,400 Texas women sought abortions in seven neighboring states in each of the first four months after the state implemented a ban on most abortions last year, Axios Austin reporter Asher Price writes.
That average is nearly equivalent to the total number of Texans who traveled out of state each year to those clinics between 2017 and 2019.
But it's still likely an undercount because the study didn't get data from 10 facilities in those states or for women who travelled to other states.
6. 🦙1 smile to go: Fair trims
Some female alpaca herders in the Peruvian Andes are finally getting a fair shake, Marina writes.
What's happening: 18 Peruvians formed an association to cut out middlemen in order to profit directly from alpaca fleece and from sweaters, mittens and other products they weave with it.
This February, the Environmental Ministry began helping the women with e-commerce tools and recruited them to assist park rangers at a national alpaca reserve.
This helps preserve both alpacas and traditional weaving methods, an official from the Peruvian Service for Natural Protected Areas said.
The women were also asked to create a clothing line inspired by the reserve's landscape.
What they're saying: "Before, I was a housewife who sometimes wove for herself. Now my spinning and knitting helps make it a more equal home," Mariluz Osores told Noticias Telemundo.
Of note: In the Peruvian Andes, women are caretakers in 8 out of 10 households and they dedicate 30 more hours a week than men to that additional labor.
Thanks for reading! We'll be back Thursday.