Axios Generate
March 24, 2023
🕺🏽 Friday! Today's edition has a Smart Brevity count of 1,163 words, a 4.5-minute read.
🎶 On this date in 1986, synth-pop poets Pet Shop Boys dropped their debut album "Please," which provides today's intro tune ...
1 big thing: Tiny island nation takes climate to The Hague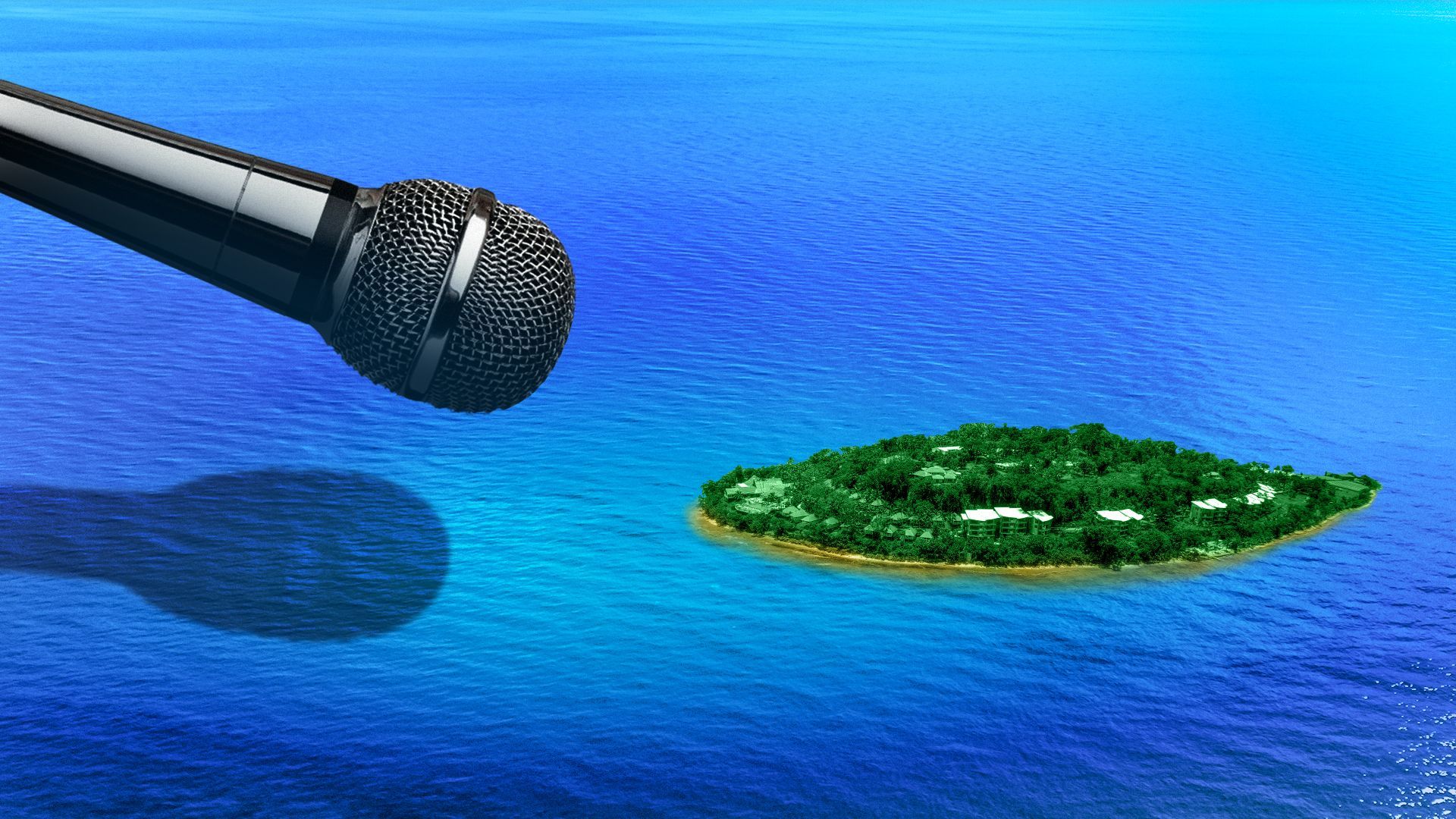 The small Pacific island country of Vanuatu is poised to gain U.N. approval of a resolution seeking an unprecedented opinion on countries' legal obligations to combat climate change, Andrew writes.
Why it matters: The resolution asks the International Court of Justice (ICJ) in The Hague to consider what a country's legal responsibilities are to protect the climate for current and future generations.
It would also give the court the chance to weigh in on consequences for nations that have caused much of global warming to date, inflicting harm on other countries and future generations.
The non-binding advisory opinion could be cited by U.S. courts and used in legal proceedings around the world.
The big picture: The push started in a law school classroom in Fiji four years ago, according to Cynthia Houniuhi, president of Pacific Islands Students Fighting Climate Change.
She and her international environmental law classmates brainstormed ways to seek action through various legal mechanisms, Houniuhi told reporters on a press call Thursday.
Propelled by youth activism, the effort to gain adoption by the U.N. General Assembly has been led by the Vanuatu government since 2021. The resolution, with a vote expected on March 29, has over 100 cosponsors.
The intrigue: The questions the resolution asks the court are deliberately framed to avoid singling out large, industrialized countries responsible for the vast majority of historical global emissions.
This has helped the proposal gain steam in the General Assembly, picking up cosponsors such as the U.K. and E.U. nations such as Norway. Australia recently signed on as well.
As a low-lying country, Vanuatu is acutely vulnerable to climate impacts. It is currently in a six-month state of emergency after two powerful tropical cyclones hit within one week in late February and early March.
Between the lines: Sandra Nichols Thiam, a climate litigation specialist at the nonprofit Environmental Law Institute, said an ICJ advisory opinion would be significant despite its non-binding status.
"This could be a really big deal," she told Axios in an interview.
Thiam said U.S. courts routinely cite international law in their decisions, and this could help establish countries' responsibility to act on climate change in ways consistent with the scientific evidence.
This is a stricter standard from other climate cases seeking to hold governments accountable for meeting their commitments to date, she added.
What they're saying: Odo Tevi, Vanuatu's U.N. ambassador, said his country pursued an inclusive process to build consensus around the resolution.
"It touches on the fundamental issue," he said, which is "About protecting the present and future generations."
What we're watching: Whether the U.S. throws its weight behind the resolution. The State Department did not comment by deadline.
2. A new dimension for food security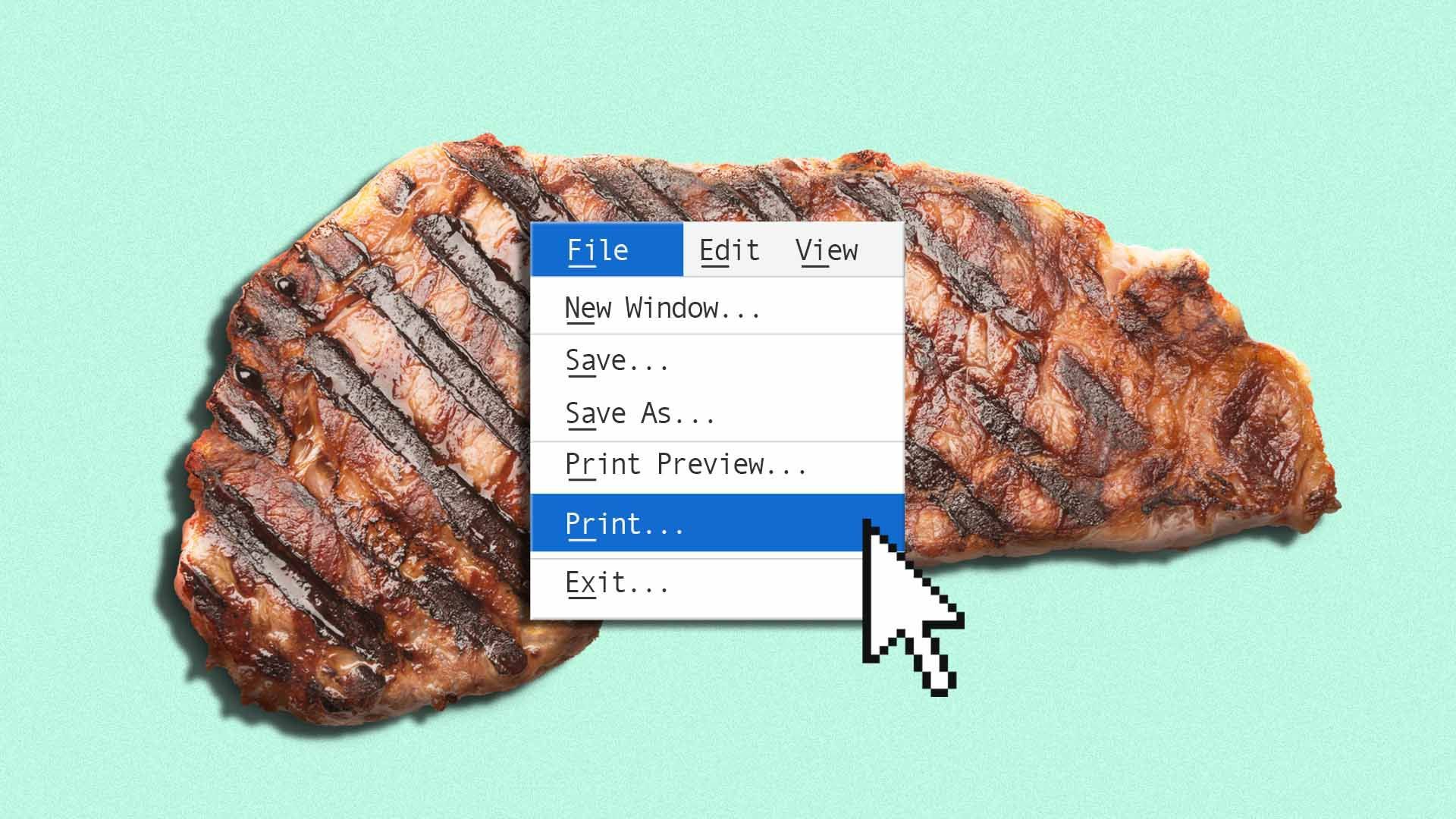 Improving 3D-printed food is a matter of following a certain best-practice "recipe," Axios' Ayurella Horn-Muller reports.
Why it matters: The latest UN climate change report identifies the role of climate impacts in exposing millions worldwide to acute food insecurity. Some are looking to untapped solutions.
How it works: 3D-printed food is made through an additive manufacturing process similar to standard 3D-printing — except it's done using edible materials.
State of play: Restaurants and butchers across Europe offer 3D-printed "meat" cuts made from soy proteins and chickpeas by food startup Redefine Meat.
Yes, but: The practice faces a host of issues preventing practical application.
In part, the field is held back by a lack of scientific understanding.
The latest: A study published Tuesday in the journal Physics of Fluids aims to fill that information gap.
Optimizing processes that influence the quality and complexity of 3D-printed food can offer better results, control and speed, the researchers found.
What they're saying: "Food is essential and it's becoming less available due to environmental challenges that we face today," Ezgi Pulatsu, a University of Ottawa postdoctoral fellow and co-author of the paper, tells Axios.
3. Making sense of Ford's EV losses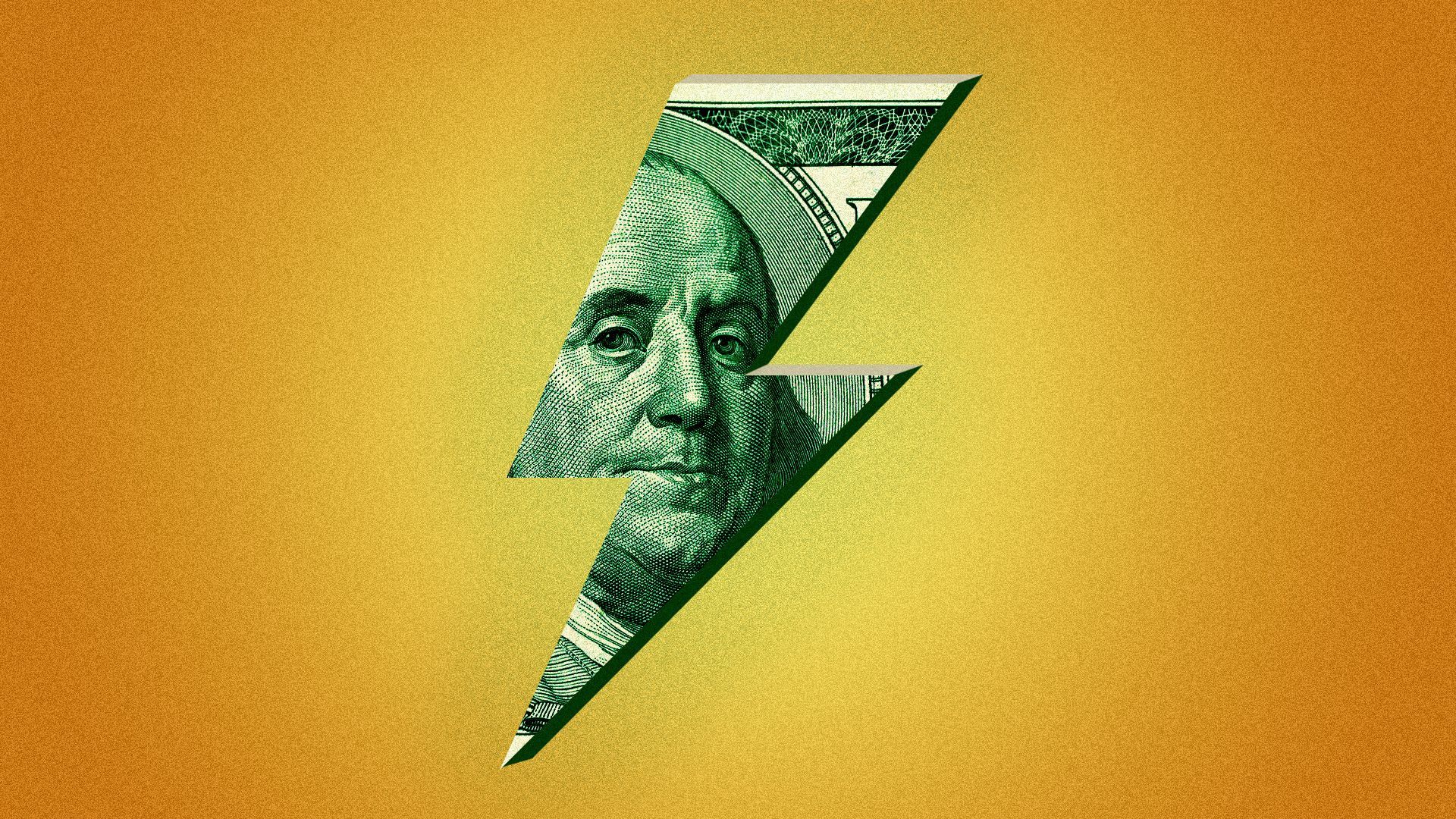 Ford Motor Co. expects its EV business will lose $3 billion this year and the company's share price ... barely moved after Thursday's announcement, Ben writes.
Quick take: The market's yawn signals investors know auto giants' capital-intensive push into EVs faces a long road to profitability — one they have the resources to travel.
What they're saying: "In the near term, investors are going to be extremely forgiving of losses related to [EV] production and sales," iSeeCars.com executive analyst Karl Brauer said via email.
"They've seen the potential for profit from Tesla, so they know it's possible."
He said Ford's long-term plan to make EVs profitable looks plausible, but it's "down to execution, timing, and how long the market will wait for encouraging numbers."
How it works: Axios' Nathan Bomey reports that legacy automakers' handsome profits from traditional pickups and SUVs are providing electric capital.
They're using the proceeds from profit beasts like the F-150, the Ram 1500, the Chevrolet Silverado and the Toyota RAV-4 to pay for the costs of the EV transition.
The bottom line: Gas-powered vehicles are paying for their own funeral, he writes. Full story
Bonus: Charting EV sales growth
EVs grew to almost 10% of U.S. sales by the time 2022 ended, per the Alliance for Automotive Innovation, a major trade group. Full market report
4. Big day for small nukes and more finance notes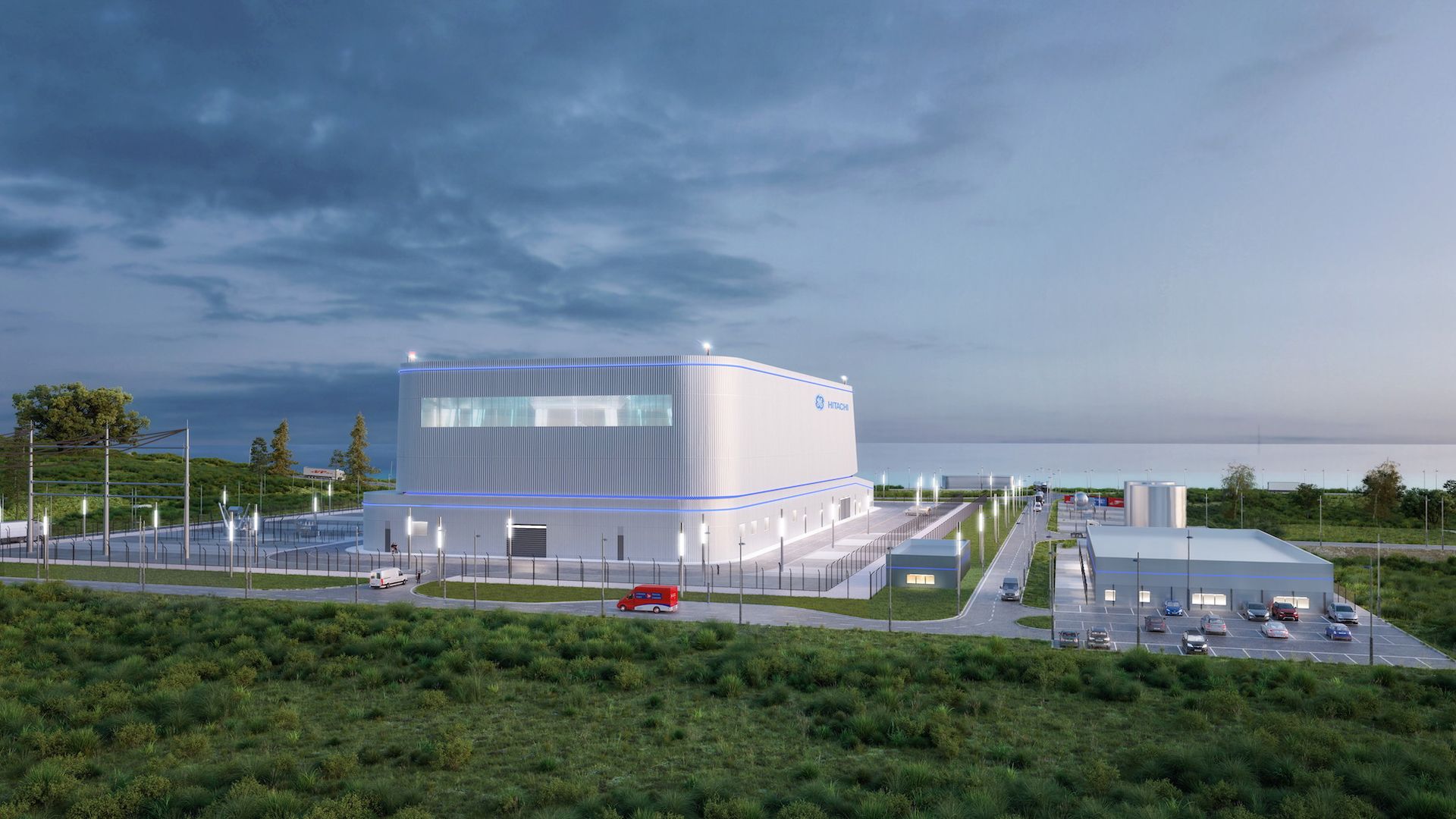 ⚛️ A public-private coalition is investing $400 million to advance development of GE Hitachi Nuclear Energy's (GEH) small modular reactors, Ben writes.
Driving the news: GEH, the Tennessee Valley Authority, Ontario Power Generation and Poland's Synthos Green Energy are jointly staking the design work.
The big picture: The long-term goal, they said, is a design that's created to be licensed and deployed in Canada, the U.S., Poland and beyond.
Why it matters: The standardized blueprints and manufacture of SMRs, in theory, herald lower costs and faster timelines, avoiding huge budget overruns and delays that have hobbled large reactor plans.
Catch up fast: Site prep is already underway in Ontario for building the first grid-scale SMR in North America, with plans also brewing in the other countries, the announcement states.
💰 "German utility EnBW has made a firm commitment to build its 2.4 billion euro ($2.6 billion) He Dreiht offshore wind farm, drawing on a consortium of investors for funding help," Reuters reports.
☀️ Solar equipment maker Qcells yesterday said its affiliate Hanwha Advanced Materials Georgia will invest $147 million to manufacture encapsulant film in the state.
The big picture: It builds on the $2.5 billion investment announced in January by Qcells — an arm of Korean industrial giant Hanwha — to greatly expand equipment manufacturing in Georgia.
5. 💬 Quoted
"What I see happening is not necessarily in line with my hopes and expectations ... if you ask me whether or not I see acceleration there, my answer would be: not necessarily."
—
International Energy Agency head Fatih Birol on oil industry low-carbon diversification
That's Birol on the Bloomberg climate podcast Zero, sizing up oil industry investments in areas like carbon capture and renewables, Ben writes.
📬 Did a friend send you this newsletter? Welcome, please sign up.
🙏 Thanks to Lisa Hornung and Javier David for edits to today's edition.