Axios Generate
November 12, 2018
Good morning and we have an invite to our D.C. readers: Wednesday morning, join Axios' Evan Ryan for a business-leader-stacked conversation on the private sector's role in advancing gender equality.
The lineup: Arne Sorenson, Marriott CEO; Lilly Ledbetter, the namesake of the Lilly Ledbetter Fair Pay Act; Tony West, Uber Chief Legal Officer; and Anne Pramaggiore, Exelon Utilities CEO — who will discuss the energy industry specifically. RSVP here.
I'm going to offer a glimpse of my latest Harder Line column below, and then Ben Geman will guide you through the rest of today's edition. 
1 big thing: The climate Rubik's cube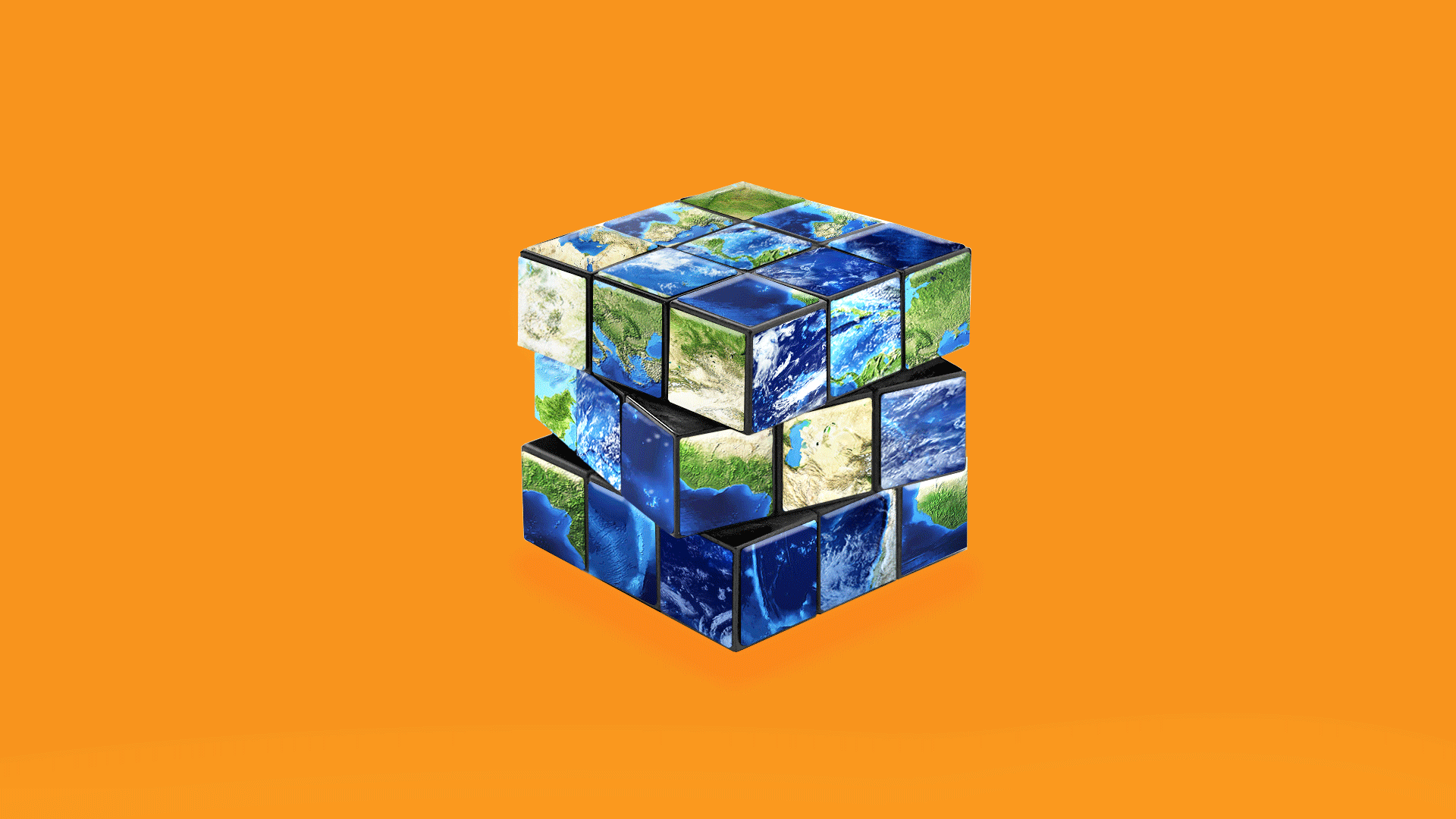 America's divisive politics and the sheer math of cutting heat-trapping emissions indicate the world's prospect of substantively tackling climate change is getting out of reach.
Why it matters: We often talk about this issue as though big solutions are coming sooner or later. But in fact, it's a big "if," not "when," America and the world will do anything close to what scientists say is needed to avoid the worst impacts of a warmer world.
The math is a big problem. It's like if you had a marathon in one direction, and instead you turn around and start running in the other direction.
A United Nations scientific panel said in a report released last month the world needs to cut carbon dioxide emissions nearly in half within the next 11 years.
In about 30 years, the report says emissions should be zero.
Since the industrial revolution, the world's emissions have not gone down except briefly during economic crises, which isn't a desirable way to cut emissions.
The politics are another big problem. Among all the topics Americans disagree about, I consider climate change the most divisive. With other policies, like health care and immigration, people generally agree the topic at least exists.
That's not the case with climate change. Conservative Americans are increasingly skeptical that human activity is driving Earth's temperature up, according to one recent poll. To be clear, it is.
That skepticism is reflected in President Trump and most congressional Republicans, who don't acknowledge climate change is a problem.
On the world's ambition, rhetoric far outpaces action. Virtually all countries except the U.S. are committed to the 2015 Paris Climate Agreement, but...
Most countries aren't on track to meet their targets, which are mostly too weak anyway, according to the Climate Action Tracker, a research group.
The plan was for countries to ratchet up their targets in the coming years, but if you had trouble running a 5K, would you sign up for a marathon? Probably not.
This is where I write a "to be sure" paragraph mentioning examples disputing my argument. Instances do exist that show progress on climate change, but they're not nearly big enough to counteract everything I've mentioned.
What's next: Why we should focus more on adapting to a warmer world
Go deeper with my whole column in the Axios stream.
2. OPEC eyes output curbs and prices climb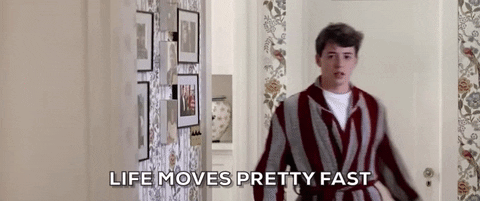 State of the market: Crude oil prices are up on Monday following weeks of declines after OPEC and allied producers signaled yesterday that they may collectively trim output next year.
Saudi Energy Minister Khalid al-Falih told reporters in Abu Dhabi that the kingdom plans to cut exports by 500,000 barrels per day next month.
The latest: On Monday, al-Falih said the Saudis and allied producers would need to collectively cut supplies by as much as 1 million barrels per day to rebalance the market, AP reports.
By the numbers: Early this morning, Brent crude was trading at $71.01 and WTI at $60.57.
Why it matters: The weekend meeting of officials from OPEC and Russia (among others) is the latest twist in a volatile period for oil markets.
The potential curbs by the so-called OPEC-plus group come just 6 months after the coalition agreed to loosen production constraints.
The potential strategy reversal shows how petro-states are now trying to prop up prices while grappling with variables like the uncertainty of Iranian output under sanctions, the U.S. production surge and signs of softening demand.
What's next: A statement yesterday from what's known as the Joint Ministerial Monitoring Committee lacks any firm commitment to a production cut. But it nonetheless drops hints of what OPEC will discuss at their major meeting next month.
It says "new strategies" may be needed to balance the market next year.
"The Committee reviewed current oil supply and demand fundamentals and noted that 2019 prospects point to higher supply growth than global requirements, taking into account current uncertainties." (Emphasis added)
The intrigue: Whether Russia will go along.
Via the Wall Street Journal, "Russia, the world's largest producer, sent mixed signals on whether it would pull back on supply — after moving in lockstep on such matters with OPEC for more than two years."
What they're saying: "OPEC+ nations sent a clear signal they are concerned rising supply and weaker demand may keep pushing oil prices down," writes Columbia University energy expert Jason Bordoff in this Bloomberg wrap-up.
"While Saudi Arabia is cutting back output in December, the group may wait to see how Iranian supply and other variables play out before it is able to agree on collective action to prop up prices," says Bordoff, who heads Columbia's Center on Global Energy Policy.
3. Big this week: FERC, oil markets, EVs
A few things on our radar...
Congress: The Senate Energy and Natural Resources Committee gathers Thursday to hear from Bernard McNamee, the Energy Department official tapped for an open GOP seat on the Federal Energy Regulatory Commission (FERC).
What's next: Look for questions about McNamee's views on whether or to what degree the federal government should seek to prop-up uneconomic coal-fired and nuclear power plants.
The committee will also hear from nominees to head the DOE's nuclear energy office and the Interior Department's National Park Service.
FERC: The commission will hold its latest monthly meeting on Thursday. The agenda is here.
Why it matters: Neil Chatterjee was officially tapped to serve as chairman, replacing Kevin McIntyre, who is battling health problems and missed recent sessions.
Oil markets: On Wednesday, the International Energy Agency will publish its closely watched monthly oil market report.
And tomorrow the Energy Information Administration will release its latest monthly update on production from U.S. shale formations.
Electric vehicles: Via the Financial Times, "Volkswagen's supervisory board will meet this Friday to vote on sweeping changes that would see the world's biggest carmaker accelerate plans to expand its production of electric vehicles."
Legends: Today is rocker Neil Young's birthday. He's amazing. More on that tomorrow.
4. Democrats urged to open Exxon probe
Ascendant House Democrats gearing up to aggressively probe the White House are facing pressure to pursue another target too: ExxonMobil.
Why it matters: Democrats are taking power for the first time since a wave of investigative reporting in 2015 about how much Exxon knew internally about global warming decades ago and its past funding of groups that publicly disputed the science.
Where it stands: The activist group 350.org is circulating a petition to lawmakers on their agenda — including a recommendation to investigate Exxon about the topic.
350's Jamie Henn tells Axios that investigating Exxon and other major oil companies should be a "top priority" for the House Science, Space and Technology Committee.
What they're saying: On Capitol Hill, nothing yet.
Spokespersons for top Democrats on the science panel and the Energy and Commerce Committee declined to say whether this will be part of their oversight.
So did a spokesperson for House Democratic Leader Nancy Pelosi, who is likely to become speaker again.
Quick take: Your Generate host would be somewhat surprised if Democrats launch a probe along these lines, given the long list of Trump administration investigations expected.
Go deeper:
5. Big Oil's green spending divide
A new analysis of the world's largest oil-and-gas companies finds they're spending an average of just 1.3% of their 2018 capital budgets on developing low-carbon energy sources.
However, it shows a range of strategies as Europe-based majors are taking more robust steps than their peers.
Why it matters: The analysis of 24 companies from the U.K.-based CDP underscores the dominance of traditional fossil fuels in their portfolios, even as a number of big players have made high-profile moves in renewables, EV charging and other tech.
The 1.3% figure is part of a wider report by CDP — formerly called the Carbon Disclosure Project — on oil companies "readiness for low-carbon transition," which tracks spending but also steps like planning and emissions targets.
A summary is here.
But, but, but: the report also shows a geographic split, with European majors Equinor, BP, Shell and Total moving more aggressively.
Shell's plan to spend $1 billion–$2 billion per year on its "new energies" division in 2018–2020 would put the company's low-carbon spending at up to 7% of capex, CDP said.
And more broadly...
"European companies come out on top across most key areas. They are pivoting portfolios towards gas, setting climate-related targets and investing in low-carbon technologies," the report states.
Companies at the bottom of their rankings include Rosneft, CNOOC and the U.S.-based multinational Marathon Oil.
Overall, the group of 24 companies tracked have invested a combined $22 billion in alternative energies since 2010.