Axios Generate
September 04, 2018
Good morning from Seattle, Washington, where I'm here to report on the state's carbon tax initiative. Are you following that topic for this election cycle? What else? Let me know at [email protected].
My latest Harder Line column looks at six electoral moves I'm watching during these midterms. I'll share that, and then Ben Geman will get you up to speed on some other news.
1 big thing: Midterm energy and climate stakes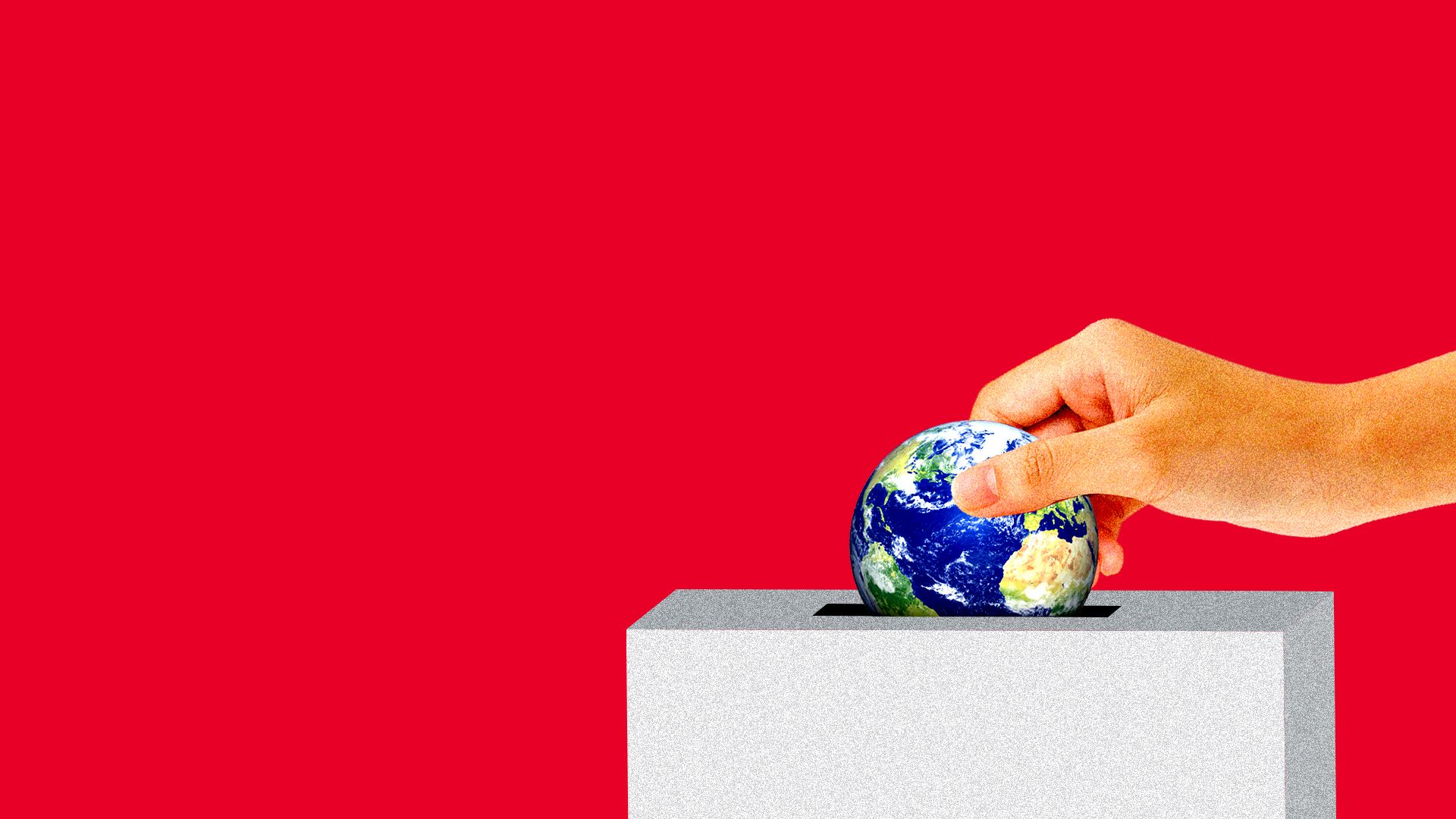 The midterm elections are important because they will go a long way in shaping both state-level policies and Washington's future appetite to consider legislation in this area. Here are six electoral moves on my radar, with a deeper look at each in the Axios stream here.
Moderate Republicans: Climate change is just beginning to re-emerge as an issue some congressional Republicans talk about publicly.
If that leads to defeat for the small handful of moderate, politically vulnerable Republicans who do it — particularly Rep. Carlos Curbelo of Florida — it sets back any prospect for bipartisan climate policy.
Greens' trickiest test: Environmental groups are prioritizing helping Democrats win back the House, but Curbelo's race presents a tough call:
Environmental Defense Fund is supporting him, per election filings.
The League of Conservation Voters is likely to sit out the race, according to people familiar with its position.
NextGen America is supporting Curbelo's Democrat opponent.
Colorado fracking: After two failed efforts to get the initiative on the ballot, Coloradans are set to vote on a proposal that would significantly increase the buffer zone from most new oil and gas drilling.
If it passes, expect it to re-energize efforts to ban fracking elsewhere — and raise big issues for Colorado-based oil companies.
Washington carbon tax: After voting down a carbon tax ballot initiative two years ago, Washington state voters have another chance — and the outcome will reverberate nationally.
California gas tax repeal: This ballot initiative would repeal a recent gasoline tax hike that raised the fuel tax by 12 cents a gallon. Conservative interests and anti-tax advocates are hoping it also rallies conservatives to get out and vote in some close House district races Democrats are hoping to flip.
Southwest renewable energy standards: Two ballot initiatives bankrolled by Tom Steyer's NextGen America would increase the percentage of renewable electricity mandated in Arizona and Nevada.
Stay tuned for deeper dives on some of these topics in the coming weeks.
2. Holiday buzz: fracking's shaky foundation
A provocative opinion piece in the New York Times made waves over the long weekend. Financial journalist Bethany McLean argues that the U.S. fracking boom rests on a shaky, debt-laden foundation that may be unsustainable.
The bottom line: McLean, who helped uncover the Enron scandal and co-authored the book "The Smartest Guys in the Room," covers a lot of ground.
Key points are that low interest rates have provided relatively easy access to debt financing and that markets are valuing shale producers based on their acreage, not on a proven ability to make money. McLean writes in NYT:
It's all a bit reminiscent of the dot-com bubble of the late 1990s, when internet companies were valued on the number of eyeballs they attracted, not on the profits they were likely to make.
As long as investors were willing to believe that profits were coming, it all worked — until it didn't.
Why it matters: Advancements in fracking and horizontal drilling over the last decade have sent U.S. oil and natural gas production surging to record levels, which is increasingly making the U.S. a player in export markets too.
Yes, but: The piece got some weekend pushback from some analysts who argued that it overstates the case, or is at least out of date.
Jason Bordoff, head of a Columbia University energy think tank, responded with this Twitter thread on Monday evening. His points include...
The investment in most shale production is making money now. Shale companies responsible for most production are generating free cash flow. Even if they weren't, that doesn't tell us shale will [go] bust.
3. Go deeper: U.S. elections and energy
Let's dip back into election politics for a moment with Eurasia Group CEO Robert Johnston, who writes in an Expert Voices piece...
What's happening now: A key historic pattern that has traditionally shaped dynamics around U.S. energy policy and elections has all but disappeared heading into this year's midterms.
Robust U.S. shale gas and shale-oil production have greatly diminished voter concerns about energy availability and affordability — although a gasoline price spike could quickly rekindle them.
Why it matters: At the same time as voter focus on energy has declined, the two major parties have also developed a deeply polarized gap on climate policy, with only 18% of Republicans concerned a "great deal" about global warming compared to 66% of Democrats.
These two factors together mean that the energy policy dynamic has now shifted firmly.
It's moved from congressional production of complex and broad energy legislation — such as the comprehensive "something for everyone" bills in 2005 and 2007 — to an increasingly complex, unpredictable and partisan dance between the executive branch, regulators, states and courts.
The bottom line: This means that while the midterms won't have a huge impact on the U.S. energy policy outlook, it will be at stake in 2020.
A change in Congress (particularly if limited to a Democratic House takeover) is unlikely to alter the pro-fossil fuel and energy-dominant direction set by the Trump administration, since the constraints on Trump come much more from courts and regulators than from Congress.
The 2020 election will therefore be much more decisive.
4. Electric vehicle lightning round
Tesla: The website Electrek reported over the weekend that Tesla missed its goal of producing 6,000 Model 3s per week by late August.
Tesla did not respond to an inquiry from Axios. The report is another reason why the company's third-quarter production data will be examined closely when it arrives.
Audi: Via TechCrunch, Volkswagen's Audi unit "began production of its first all-electric SUV on Monday, three years after the German automaker unveiled a concept version of the vehicle at the International Motor Show in Frankfurt."
Big picture: The Financial Times explores how big German automakers — VW, BMW and Daimler — are adopting different production strategies as they pour resources into expanding EV offerings in coming years.
"The rift that has emerged is whether electric cars should be built using the same architecture as conventional vehicles, or produced on new, bespoke platforms. Enormous differences in profit could be at stake," they note.
More Tesla: Via the Washington Post, two University of Maryland business professors offer "Five Myths About Tesla."
At one point, they warn against thinking that the future of mass-market EVs depends on Tesla (and ding a story I wrote for overstating the case).
5. MIT study: Nuclear revival needed for climate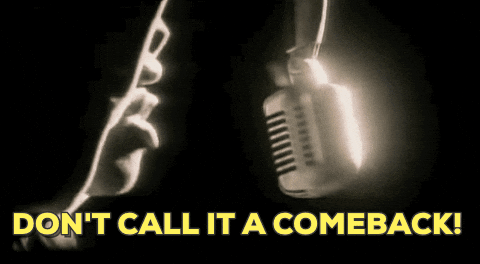 Steeply cutting global carbon emissions will be tougher without expanding nuclear power, but its future is dim absent project cost reductions and supportive policies, a new MIT study concludes.
Why it matters: Nuclear energy faces very limited long-term prospects in the U.S. and a number of other countries, thanks in part to huge upfront costs to build new plants.
But some analysts argue nuclear is among the technologies needed to help achieve steep mid-century emissions cuts that are consistent with limiting long-term temperature rise.
The big picture: The report notes that today nuclear power represents a "meager" 5% of total global energy production and 11% of worldwide electricity.
The International Energy Agency's "sustainable development scenario" — a hypothetical future consistent with the temperature goals of the Paris agreement — envisions a substantial increase in nuclear generation by 2040.
What's next: It recommends a suite of steps to rein in project costs for new reactors, such completing more detailed design work before construction starts.
In addition, "deployment of multiple, standardized units, especially at a single site, affords considerable learning from the construction of each unit."
Another big takeaway is pricing carbon emissions would "equitably recognize the value to all climate-friendly energy technologies" — and nuclear would benefit.
The bottom line: "Other generation technologies have become cheaper in recent decades, while new nuclear plants have only become costlier," the report states.
"This disturbing trend undermines nuclear energy's potential contribution and increases the cost of achieving deep decarbonization."
Go deeper: MIT Technology Review breaks down the report here. And I recently wrote about a Carnegie Mellon University study that draws pessimistic conclusions about nuclear's future
6. The climate threat to energy infrastructure
A pair of analyses caught my eye that explore how increasing heat, rising sea levels and powerful storms are threats to energy infrastructure.
1. Over at UPenn's Kleinman Center for Energy Policy, Christina Simeone writes that companies with operations along the Gulf Coast energy belt are failing to adequately describe climate-related risks in disclosures to the Securities and Exchange Commission.
That's important, because companies with refineries, petrochemical plants, liquefied natural gas facilities and more face risks from sea-level rise and storm surges.
"I'm not sure any rational investor would read these disclosures and understand the gravity of the Texas coastal situation, or the need for an enormous taxpayer investment to protect Gulf Coast assets from climate-related impacts," she writes.
2. International Energy Agency analyst Caroline Lee connects the dots on how the brutal summer of 2018 has affected energy systems, such as...
Forcing temporary closures of several French reactors, which occurred, per AP, to prevent discharges of cooling water from overheating nearby rivers.
Low water levels on the Rhine river disrupting barge traffic of oil products.
Scorching heat has caused blackouts and power interruptions in California, Pakistan and elsewhere.
What's next: Lee says governments must play a "central role" in making the energy sector more resilient to climate change.
That means toughening codes for infrastructure, "establishing an enabling financial environment that encourages climate-resilient investment," and more.
Companies, she writes, need to factor climate change into their planning and operations, and develop emergency response measures for "extreme events."
Go deeper: All the heat records broken this summer on one map.