Happy Friday!
Thirty years ago today, the late Leonard Cohen released the album "I'm Your Man," so one of those tracks is today's intro tune . . .
https://www.axios.com/newsletters/axios-generate-d8845d62-66d9-4386-abe8-8df6c1e9d618.html?chunk=0#story0
Latest in oil: Exxon earnings, price forecasts, Google and Aramco
ExxonMobil posted its "strongest annual earnings since 2014" although earnings did not meet analyst expectations, CNBC reports. The company reported adjusted fourth-quarter earnings of 88 cents a share on $66.52 billion in revenues, compared with expectations of $1.04 a share on $74.31 billion in revenues.
Exxon reported profits of $19.71 billion for the full year, which CNBC says is "its highest annual earnings since the start of an oil price slide in 2014, when it earned $32.52 billion."
Reuters reports its quarterly profit jumped more than four-fold on rising oil prices and cost cuts.
Get ready: Chevron will report their fourth-quarter earnings later this morning. Please keep an eye on the Axios stream for updates.
State of the market: CNBC looks at Goldman Sachs prediction Thursday that Brent crude oil prices will soon surpass $80 per barrel, "fueled by blockbuster oil demand, a deal among big producers to limit output and U.S. drillers' inability to meet the world's growing energy appetite."
The bank predicts Brent will average $75 over the next three months, compared to its previous estimate of $62, and their analysts also "raised its six- and 12-month forecasts to $82.50 and $75, respectively," CNBC notes.
Why it matters: Goldman is one of several major banks, including JPMorgan and Bank of America, to up their price forecasts in recent days.
"They've abandoned their skepticism and are accepting that OPEC's output cuts are finally succeeding in clearing a global glut," Bloomberg reports.
Tech and oil together: The Wall Street Journal has news on a potential cooperation between two behemoths. Their lede:
"Saudi Arabia's state-owned oil giant and Google parent Alphabet Inc., two of the world's biggest companies, are in talks about jointly building a large technology hub inside the kingdom, people familiar with the potential deal said."
10 million revisited: Here's a little more on the news that U.S. oil production cracked the 10 million barrel per day barrier late last year — the Energy Information Administration has a helpful primer and some cool charts that look at how the shale boom got us here.
https://www.axios.com/newsletters/axios-generate-d8845d62-66d9-4386-abe8-8df6c1e9d618.html?chunk=1#story1
Climate politics and the terms of engagement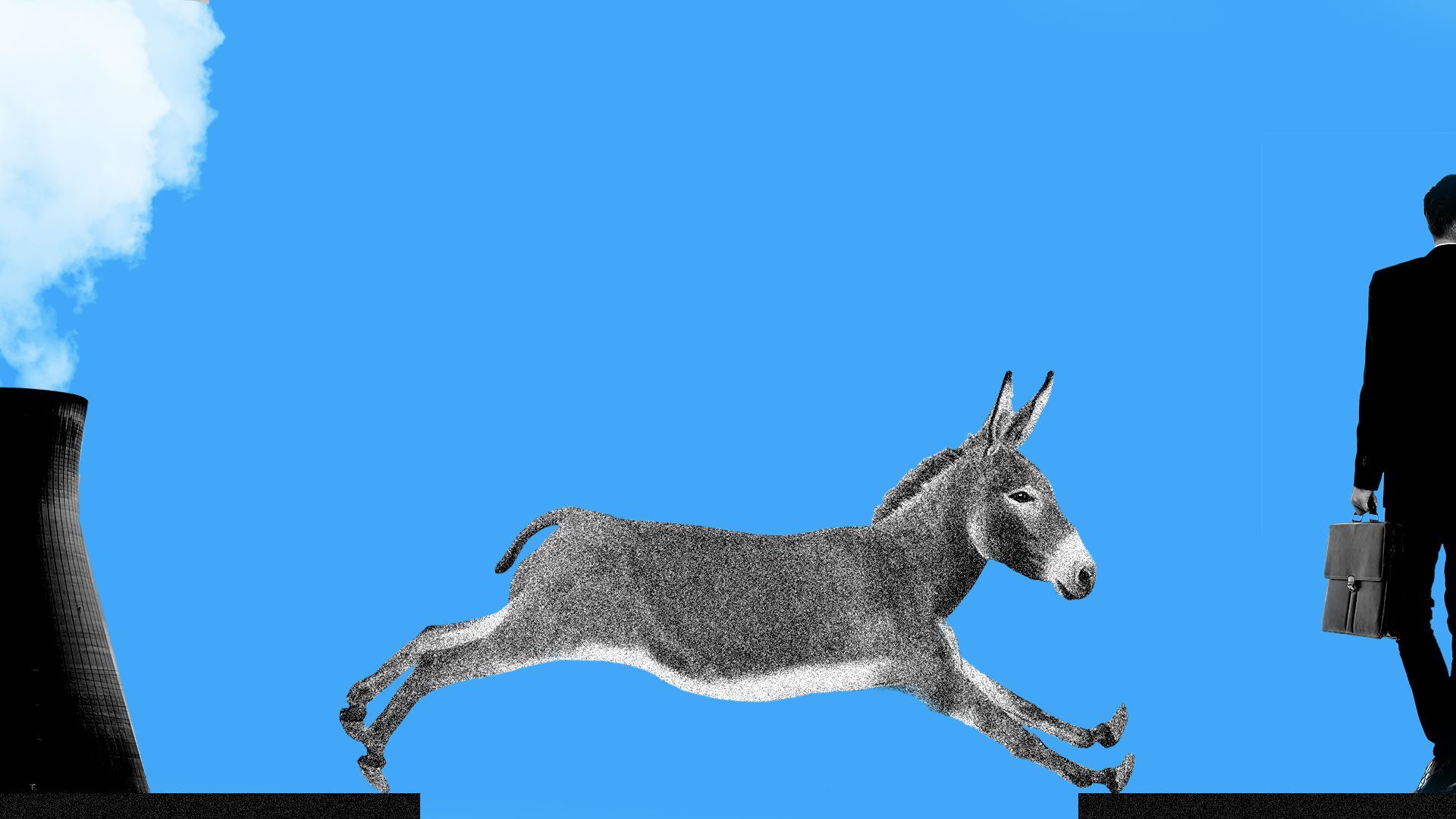 Illustration: Rebecca Zisser / Axios
My Axios colleague Amy Harder has a new post on political labels and climate. Here's part of it...
I faced a good bit of criticism for the piece I wrote Thursday about America's polarized climate and energy debate, and most of it centered around particular words I used.
What I heard: Arguments mostly from left-leaning people that I misused the term "far left," and also perpetuated the idea of false equivalency by putting people calling for urgent action on the same level as people who don't acknowledge climate change at all.
About "far left" and "far right"
I consider "far right" and "far left" as goal posts to show where people fall on a spectrum of politics and policies, and in this case it's about energy and climate at the federal level. I realize that in the age of President Trump and a polarized America, these words carry a lot more weight than they do by mere definitional standards.
One clear contrast: Independent Sen. Bernie Sanders, who lost the 2016 Democratic presidential primary to the more centrist Hillary Clinton, is on the far left. They both acknowledge climate change, but they differ on the policies to address it. Sanders' focus on a total shift to renewables, for example, puts him well to the left of policies Clinton has pushed.
Urging a transition to 100% renewables isn't a position shared widely across the Democratic and progressive movements.
On the right: The "far right" embodies conservatives, including most currently elected congressional Republicans and many in the fossil fuel industry, who do not publicly acknowledge climate change is a real problem.
Click here for the rest in the Axios stream.
https://www.axios.com/newsletters/axios-generate-d8845d62-66d9-4386-abe8-8df6c1e9d618.html?chunk=2#story2
Two policy things: the gas tax dream and Interior's drilling memo
Having a moment: My Axios colleague Jonathan Swan reports on Thursday's discussion at the GOP retreat of using a gasoline tax hike to help fund infrastructure.
What we've heard: Retiring House Transportation and Infrastructure Chairman Bill Shuster wants a serious look. Trump's economic adviser Gary Cohn said the administration supports Congress looking at all options.
Yes, but: That said, the odds of Congress approving a gas tax hike are super-duper low. Top Republican sources tell Swan it's unlikely given they've just passed a massive tax cut. It would be seen as raising taxes on the middle class.
And when I asked House Speaker Paul Ryan's office about it, and they responded with a link to this 2015 piece in The Hill where he states opposition.
On K Street:
Despite huge headwinds, the U.S. Chamber of Commerce is pushing for a gas tax hike.
Earlier this week, Amy chatted with Jack Gerard, the outgoing head of the powerful American Petroleum Institute, who said the group is neither opposing nor pushing for it.
"We've never really taken a position on that," Gerard said. "The reason being, historically when people talk about the gas tax, if it's being raised to pay for a stated purpose, in this case infrastructure, we'd never oppose that, we wouldn't oppose that. … If you decide you want to put a gas tax on to go pay for healthcare or something else, yeah we might have a position on that. Our view is if you're supporting the underlying activity, in this case infrastructure, we support that."
* * *
Drilling: Via the Washington Post, "A memorandum from the Interior Department, made public Thursday, directs its field offices 'to simplify and streamline the leasing process' so that federal leases to the oil and gas industry can be expedited."
https://www.axios.com/newsletters/axios-generate-d8845d62-66d9-4386-abe8-8df6c1e9d618.html?chunk=3#story3
One thing about Tesla's truck
How it might work: Reuters has some interesting news this morning about Tesla's collaboration with some huge companies that have placed orders for its planned electric semi-truck, which they hope to bring into production in 2019.
"Tesla is collaborating with Anheuser-Busch and United Parcel Service to build on-site charging terminals at their facilities as part of the automaker's efforts to roll out the vehicle next year," they report.
Why it matters: The news is a piece of the puzzle for how Tesla (and other companies in the nascent electric, big rig game) can make it practical to begin slowly moving the oil-thirsty freight sector toward electrification.
"With questions swirling over whether Tesla can make good on its aggressive timetable, news of the collaboration is a sign that corporate customers are taking the effort seriously, and that Tesla is working to solve one of the biggest impediments: keeping the big-rigs powered," Reuters notes.
https://www.axios.com/newsletters/axios-generate-d8845d62-66d9-4386-abe8-8df6c1e9d618.html?chunk=4#story4
Fracking well depths linked to Oklahoma quakes
My Axios colleague Eileen Drage O'Reilly has a fascinating energy-related dispatch in our Science stream. Take it away...
Scientists know that wastewater injection related to fracking for oil and gas can induce earthquakes. A new study published in Science Thursday found that the deeper these injections go towards a layer of rock called the crystalline basement, the more likely they are to cause earthquakes.
Why it matters: Oklahoma never used to experience many earthquakes, but since 2009, a number of damaging temblors have shaken the area. "State regulators could cut about in half the number of man-made quakes by restricting deep injections in the ground," study author Thea Hinck told the Associated Press.
What they did: The researchers developed a statistical model to evaluate the relationship between well operations (including the depth and rate of injection and the volume of liquids), the geology surrounding the wells, and earthquakes.
They evaluated all the Class II wells (used for oil and gas production) in Oklahoma and studied the seismic activity there.
There were 2,264 earthquakes of magnitude 3 or greater recorded in the state for the six-year-period of collected data.
What they found: Restricting injection depths to 200–500 meters above the basement level could reduce earthquakes by a factor of 1.2–2.8.
Click here for the rest.
https://www.axios.com/newsletters/axios-generate-d8845d62-66d9-4386-abe8-8df6c1e9d618.html?chunk=5#story5
Weekend listens: Deep decarbonization, climate & recreation, wind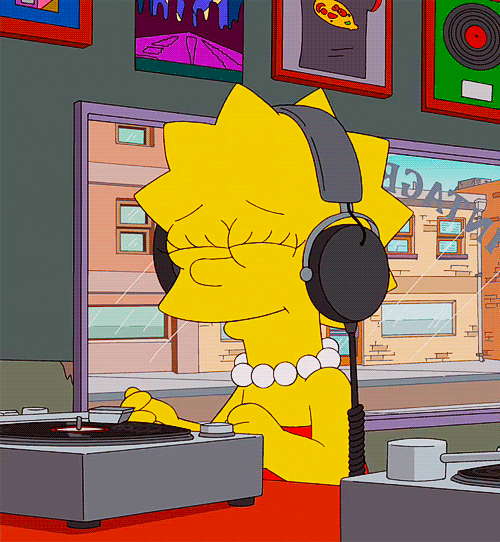 Going deep: The latest podcast from UPenn's Kleinman Center for Energy Policy is a long chat with MIT researcher Jesse Jenkins.
He explains his research into the resources and policies needed to cost-effectively achieve "deep decarbonization" of power — that is, over 90% cuts in Co2 emissions — within a few decades.
Why it matters: Phasing out carbon-emitting sources is a linchpin of efforts to confront climate change worldwide, he notes.
One takeaway: While nuclear is very costly to build, it probably still has a vital role — eventually.
"It still shows up as part of a cost-effective, zero-carbon mix. . . . For the near-term — the next 10 or 20 years — we can pair wind and solar and increasingly cheap lithium-ion batteries with natural gas power plants, and if those replace all of our coal plants, we can reach 60 or even 80 percent reductions in CO2 with that kind of set of available technologies," Jenkins says.
"But what we see in our work is an interesting inflection point, which is that once you move beyond say 70 or 80 percent reductions in CO2, you can no longer rely on those gas plants to play the flexible base role and to match the variable output from wind and solar. You need something else," he said, noting that something else could be nuclear.
Climate: Resources For the Future's podcast looks at research that concludes that global warming will boost North America's outdoor recreation economy.
Wind and infrastructure: Greentech Media's Energy Gang discuss data about what people think about wind power near their homes, whether an infrastructure package will spur clean energy, and more.