October 18, 2018
Good morning!
Saturday will mark the birthday of the late Tom Petty. So we'll honor that a couple days early with today's lovely intro tune...
1 big thing: Reality checking EPA's GHG data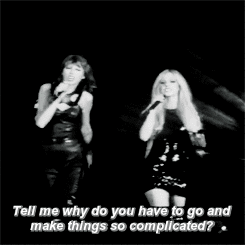 EPA is promoting newly released data showing a 2017 cut in aggregate greenhouse gas (GHG) emissions from industrial operations, but there's a more nuanced story behind the top-line numbers.
The big picture: EPA's updated Greenhouse Gas Reporting Program data announced yesterday shows an overall 2.7% cut in GHGs, including a 4.5% cut in emissions from power plants, which are down almost 20% since 2011.
The program, begun almost a decade ago, tallies emissions reported by over 7,500 large facilities across a suite of industries, as well as oil-and-gas suppliers.
But, but, but: Emissions are not falling across the board. The data doesn't directly capture emissions from transportation, which is now the largest source of U.S. carbon emissions.
Plus, consider emissions from chemical manufacturing, another big source (although not on the scale of power or transportation).
Those overall emissions were 184 million metric tons of CO2-equivalent last year, which is up 7 million metric tons over 2016.
Other industries, as well, show changes.
Emissions from cement production, another big source, ticked up in 2017.
Direct emissions from refineries, meanwhile, dipped slightly but are higher than they were 5 years ago.
Why it matters: Despite the cuts driven largely by power-sector changes, the U.S. is not on pace to meet Obama-era targets for cutting economy-wide emissions by 26%–28% below 2005 levels by 2025.
Achieving those emissions cuts, let alone the kind of reductions scientists say are needed to help avoid high amounts of warming, will require driving down emissions well beyond the electricity sector.
The bottom line: "It's very much a mixed bag," Kevin Kennedy of the World Resources Institute tells Axios.
"As you are looking at the industrial sectors generally, there are increases where there need to be decreases," he said.
Flashback: A few days ago my Axios colleague Amy Harder wrote about a new report that sounds the alarm on rising emissions in coming decades from various forms of manufacturing.
Go deeper:
2. Petro news and notes: Exxon, Shell, pipelines
Pipeline mystery: Via S&P Global Platts, nobody seems to know what President Trump was talking about when he told reporters over a week ago about getting "expedited approval" for a Texas pipeline project.
A slew of federal agencies, per Platts, referred questions to the White House, which has not offered anything more.
"'I have absolutely no idea what he's talking about,' one frustrated analyst said [to Platts] after an hour of phone calls. 'I'm not sure anybody does.'"
Shell strategy: The oil-and-gas giant's top U.S. official chatted with the Financial Times about how the company looks overall at its shale and offshore business.
"Gretchen Watkins said drilling far beneath oceans in the US Gulf of Mexico, Brazil and Nigeria secured revenues for the longer-term, but tapping shale reserves in the US, Canada and Argentina enabled nimble decision-making," the FT reports.
Exxon and LNG: Per Reuters, "Exxon Mobil Corp said on Thursday it signed a framework agreement for a liquefied natural gas (LNG) supply deal with Zhejiang Provincial Energy Group, the Chinese company's first long-term supply deal."
3. Unpacking Trump's climate "instinct"
Axios' Andrew Freedman has a story that examines President Trump's comment in an AP interview that he has "natural instinct" for science while claiming that the cause of global warming is in dispute.
Why it matters: Trump's comments come just a week after Hurricane Michael destroyed parts of the Florida Panhandle. The storm was that region's most intense hurricane on record. His statements also come in the wake of new, more urgent warnings from climate scientists about the need to reduce global warming emissions.
The details: During the interview, Trump presented his view that many climate scientists disagree with the scientific consensus on global warming.
When asked about scientists' views that climate change is nearing a point where it can't be effectively reversed, as the UN Intergovernmental Panel on Climate Change warned in a report on Oct. 8, Trump told AP:
"No, no. Some say that and some say differently. I mean, you have scientists on both sides of it. My uncle was a great professor at MIT for many years. Dr. John Trump. And I didn't talk to him about this particular subject, but I have a natural instinct for science, and I will say that you have scientists on both sides of the picture."
Trump was referring to his father's younger brother, who was a nuclear physicist at MIT.
Reality check: The existence and severity of human-caused climate change has been spelled out in reports published by the Trump administration.
There's virtually no disagreement in the mainstream climate science community about what is causing the pronounced global warming trend and ensuing trends in extreme weather events, ecosystem changes and other impacts since the mid-20th century.
Go deeper: Read Andrew's full story.
4. Interior boss is bullish on offshore wind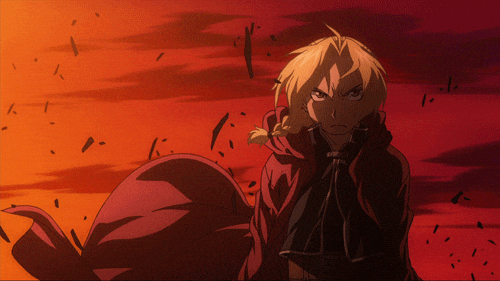 "My job is to make sure the government is a partner with you. And I'm bullish on wind."
— Interior Secretary Ryan Zinke, at an offshore wind conference in D.C.
Zinke made that comment yesterday while discussing plans to auction Massachusetts offshore regions for wind development and preliminary steps to make California coastal areas available as well, Amy reports.
Why it matters: Offshore wind, which is just getting off the ground in the U.S., is a rare example of the Trump administration actively pushing a renewable energy, despite its main focus on fossil fuels.
With just one operating offshore wind farm in the U.S., government support at this stage of the game is critical.
The details: The Interior Department will hold a highly anticipated auction for federal waters off the coast of Massachusetts on Dec. 13.
Zinke also said he will begin the first steps in offering the first-ever wind auction in federal waters off California's coasts.
One key moment: A protestor interrupted the conference to yell "fire," only to wait a few seconds before adding "Zinke" (implying there was a fire in the building).
He then walked through the back of the conference room yelling that Zinke doesn't support renewable energy or believe in climate change, to which Zinke said from stage: "Isn't America great?"
In a twist on typical protesters, attendees at the conference booed the interrupter and told him to get a job.
Go deeper:
5. Bill Gates inks Euro clean tech partnership
A clean-energy venture fund led by Microsoft co-founder Bill Gates announced yesterday it's forging a new partnership with the European Commission, Amy writes.
Why it matters: Gates' move is the latest sign of how private citizens, companies and other countries are trying to move forward on addressing climate change, despite Trump's retreat on the issue.
The details: Breakthrough Energy Ventures, a $1 billion fund created in 2015 by Gates and other billionaires, is creating a joint investment vehicle called Breakthrough Energy Europe.
The fund, which will be worth a total of €100 million (roughly $115 million), will invest in European companies working to cut GHG emissions.
Half the money will come from the European Commission and the other from Breakthrough Energy Ventures.
In a blog post accompanying his announcement, Gates said he would be writing more over the next year about what he calls the 5 grand challenges of addressing climate change, including underfocused areas such as agriculture and manufacturing.