Axios Generate
December 17, 2018
Good morning from Washington, D.C., after a whirlwind week in Katowice, Poland, where I covered the UN climate talks (and ate a lot of pierogis). 
My latest column is a blend of news around the world: Houston, Canada, France and Poland. Plus it's a scoop about the battle over carbon taxes. I'll share some of that, and then Ben Geman will get you up to speed on other news. 
1 big thing: Conoco backs carbon-tax push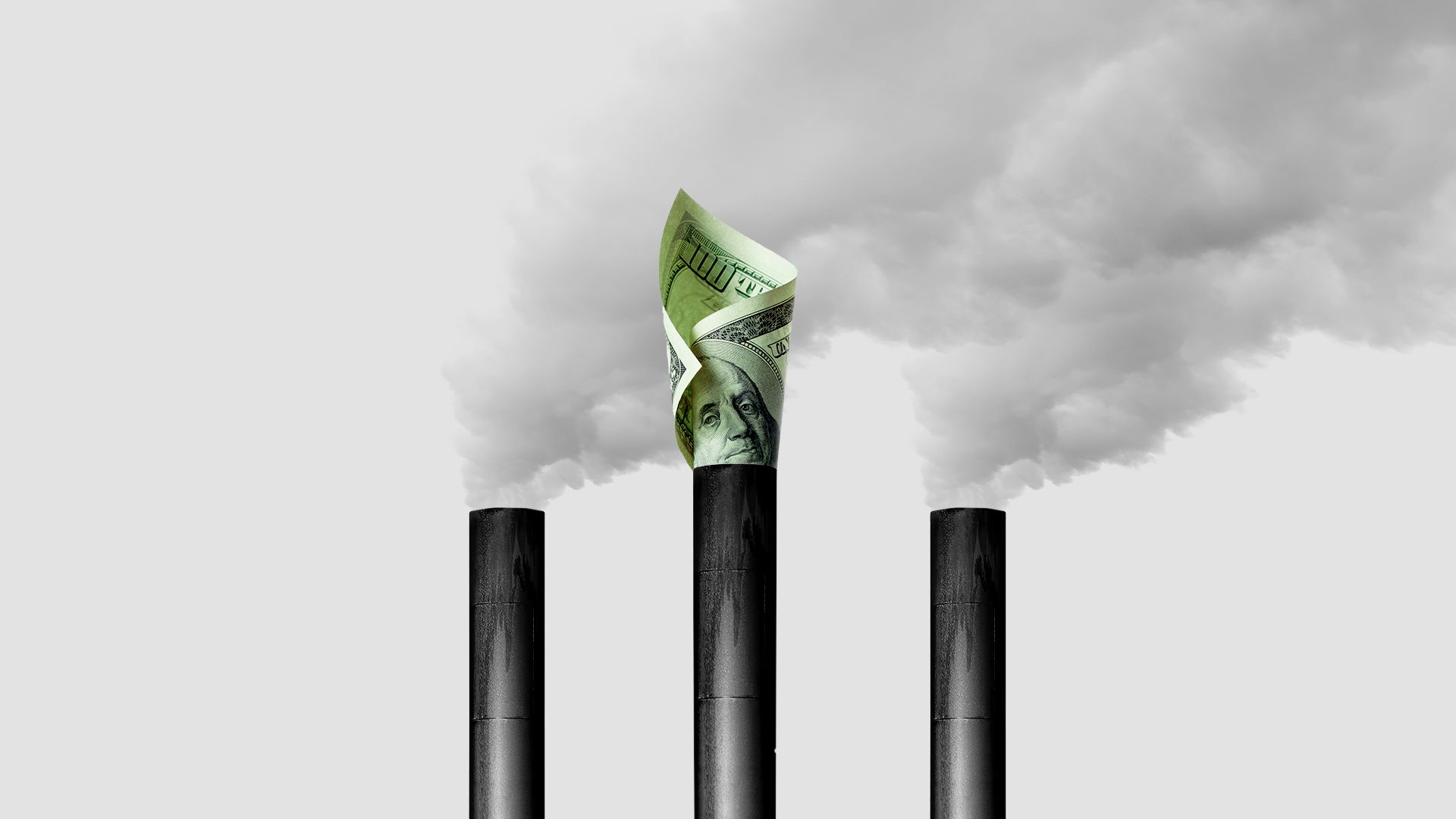 In the latest sign of a global oil industry shifting on climate change, ConocoPhillips is now helping fund a multimillion dollar political advocacy campaign that's lobbying Congress for a tax on carbon emissions.
Why it matters: The move aligns the world's largest independent oil and gas producer with ExxonMobil, the world's biggest publicly traded oil company, which recently contributed $1 million. Given the industry's deep-pocketed influence with Republicans, this backing increases the odds Congress could eventually back the controversial policy.
Driving the news: Houston-based ConocoPhillips has committed $2 million over two years to a political advocacy group called Americans for Carbon Dividends. At $1 million per year, that represents almost half of Conoco's annual lobbying budget in recent years, according to the Center for Responsive Politics.
ConocoPhillips CEO Ryan Lance said in a statement to Axios that his company has been involved in climate discussions for more than a decade. The company is happy to join these efforts and "continue the dialogue around carbon price policy development in the United States," Lance said.
The big picture: This industry backing for a carbon tax comes at a politically tumultuous time. I spent the past week in the coal-mining city of Katowice, Poland, where world leaders gathered to negotiate details of the 2015 deal.
A topic on many people's minds at the conference was the violent protests in France over, among other things, rising fuel taxes, which are part of that nation's climate agenda.
"We don't have to look that far to see countries that are experiencing challenges," Catherine McKenna, Canada's environment minister, said at the conference.
Canada, which is rolling out a federal carbon tax next month that sends money back to consumers, will be the latest test case and could affect Prime Minister Justin Trudeau's re-election next year.
The U.S. policy that Conoco, Exxon and several other energy companies back also sends money back to consumers. Supporters say that's an important distinction. In a Washington state carbon pricing initiative that voters just rejected, the money would have been mostly used to fund clean energy.
With its funding of the tax push, Conoco is also joining a connected initiative, called the Climate Leadership Council, whose corporate members include Exxon, BP, Royal Dutch Shell and Total.
2. Exclusive: Lime adds enviro vet Carol Browner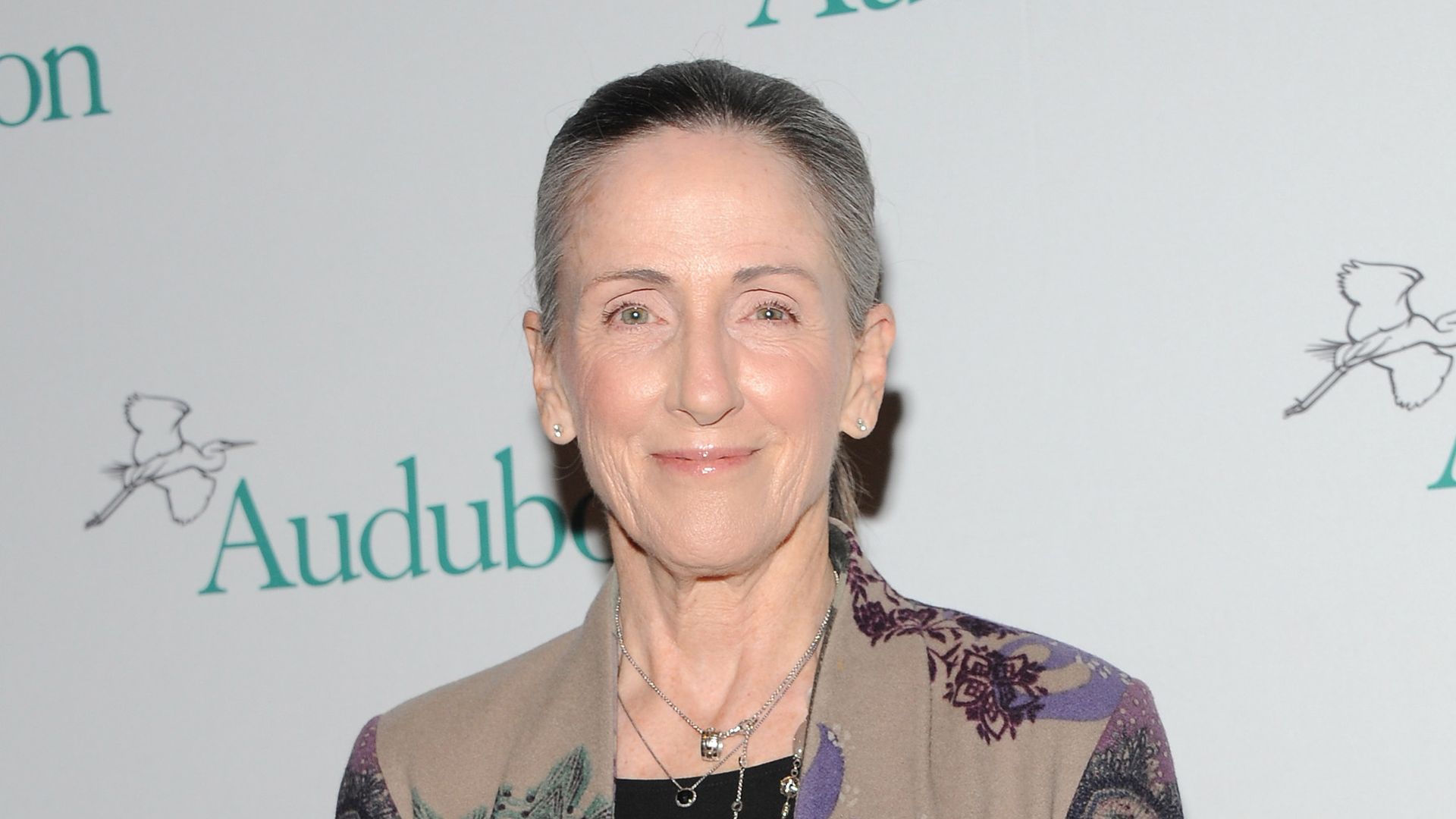 The prominent environmental policy veteran Carol Browner is joining Lime as an adviser as the dockless bike and scooter company ramps up its focus on sustainability and climate change.
Why it matters: Browner is a well-connected figure in green circles after heading the EPA under President Clinton and serving as the White House "climate czar" under President Obama.
She arrives as the industry is making the case for its environmental bona fides and seeking to improve its initially rocky relationships with cities and other layers of government.
The big picture: Brown's arrival as sustainability adviser comes 2 months after Lime pledged that all rides on its electric scooters and bikes will be "carbon neutral" — the first part of a wider environmental initiative called "Lime Green."
Browner tells Axios that she's excited about the emissions-cutting role that bikes and scooters can play, noting at one point that the number of car trips of a mile or less is "amazing."
"It's exciting to be working directly on how to reduce carbon emissions. Transportation is a significant piece of the puzzle," she says.
"It's not just carbon dioxide benefits. It's conventional pollution benefits," Browner adds.
Details: Browner is already drawing on her experience as an environmental regulator to think about the role that bikes and scooters can play.
For instance, she says it's worth looking at how states can incorporate them into EPA-mandated plans for meeting air quality standards for pollutants like sulfur dioxide and soot.
"It's not inconceivable that you would give credit for alternative forms of transportation that don't produce pollution."
One fun thing: Browner admits that she'll be playing some catch-up, telling Axios: "I am waiting for one of my millennial children to give me a lesson on how to use the scooter."
3. Pondering a post-Zinke Interior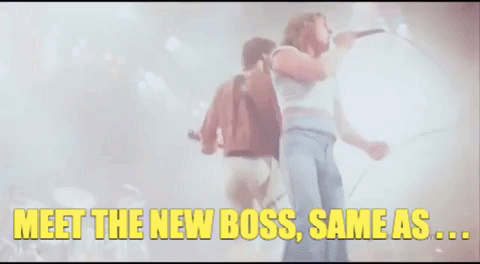 The weekend's big Beltway news is that Interior Secretary Ryan Zinke, who is facing several internal probes, is stepping down at the end of the year. President Trump announced the move on Saturday.
What's next: Amy reports that Interior is likely to see less ethical controversy and smoother processes but little, if any, substantive policy shifts.
Trump said he would announce a new choice this week.
In the meantime and until any nominee can get confirmed by the Senate, David Bernhardt, deputy secretary at the department since summer 2017, will likely be the acting secretary.
The big picture: Zinke was an enthusiastic point person for White House efforts to open more areas to energy development, and slash environmental rules and restrictions, notably shrinking two national monument areas in Utah.
However, some of the efforts, including the monument revisions, remain the subject of court battles, while others remain incomplete.
For instance, Interior is only partway through the years-long process of opening the Atlantic Coast and the Alaskan offshore areas to oil-and-gas leasing.
Go deeper:
4. Petro notes: Exxon, Qatar, IPOs (or not)
Exxon: Via the Financial Times, "A group of shareholders led by New York state and the Church of England is calling on ExxonMobil, the world's largest listed oil company, to set targets for cutting its greenhouse gas emissions."
The FT's Ed Crooks notes that it's a "sign of growing investor pressure on fossil fuel groups to address global warming."
Qatar: Per Reuters, "Qatar Petroleum (QP) is looking to invest at least $20 billion in the United States over the coming few years, its chief executive told Reuters, after the Gulf Arab state unexpectedly quit OPEC this month."
Finance: A weekend Wall Street Journal feature takes stock of something that didn't happen — a wave of IPOs among Persian Gulf energy companies. Saudi Aramco's massive planned offering isn't the only one to be shelved.
"Of the nine other Middle Eastern state-owned energy companies that announced public offerings in recent years, only one has materialized—a 10% flotation of a piece of Abu Dhabi National Oil Co. in the second half of last year," they report.
One reason: The oil price rebound in recent years has eroded the incentive for the moves.
5. UN talks reach deal on climate guidelines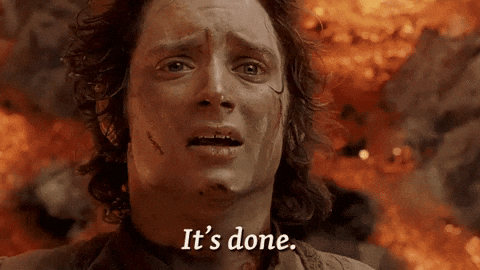 World leaders wrapped up prolonged and difficult talks in Poland late Saturday with agreement on guidelines aimed at implementing the 2015 Paris climate pact.
Why it matters: Failure to reach a deal on the so-called rulebook at the annual UN talks would have been a major setback for the 2015 pact that's already under strain by the planned U.S. withdrawal and other forces.
Where it stands: One important outcome was the agreement on transparency of emissions reporting, which is important for tracking nations' pledges.
However, negotiators failed to reach a deal on the operation of carbon credit trading mechanisms.
What's next: Attention now shifts to a UN summit in New York in September, where advocates and UN officials hope to see a number of countries announce plans for deeper emissions cuts.
Current pledges are nowhere near sufficient to limit global temperature rise to 2°C above pre-industrial levels, let alone the more aspirational 1.5°C target in the Paris agreement.
The big picture: As Amy noted over the weekend, multiple reports about the dire projected impacts of climate change shaped this conference's narrative over the past 2 weeks.
It came on the heels of news that global carbon emissions rose again in 2018 after 2017 brought the end of a 3-year growth hiatus.
And a major report from a UN science panel in October laid out the massive challenge of cutting emissions enough to avoid some of the most dangerous effects of warming.
Go deeper:
6. New EV moves on both coasts
Two states made new moves Friday aimed at boost deployment of electric vehicles in the coming years and decades...
California: State air quality officials approved rules on Friday designed to have public transit agencies using only electric or fuel cell buses by 2040.
What's new: The regulation, which unfolds in phases, requires that by 2029 all new bus purchases must be zero-emissions vehicles.
Why it matters: It's the latest step from California regulators moving on several fronts to push electric transit more widely into the mainstream.
By the numbers: "Full implementation of the regulation adopted today is expected to reduce greenhouse gas emissions by 19 million metric tons from 2020 to 2050 — the equivalent of taking 4 million cars off the road," a California Air Resources Board summary states.
Go deeper: AP writes on California's move as the first state to mandate a zero-emission bus fleet.
Massachusetts: A transportation report commissioned by Gov. Charlie Baker urges policymakers to "establish a goal that all new cars, light duty trucks, and buses sold in Massachusetts will be electric by 2040."
7. Number of the day: $405 million
$405 million: That's the record-shattering amount of combined winning bids from wind energy companies at an Interior Department auction, which ended Friday, for the right to develop 3 areas off the Massachusetts coast.
Flashback: We wrote about the auction in Friday morning's Generate, when it was still going on and the bidding was already at $285 million and counting.
Why it matters: As we noted, the bidding signals that offshore wind in the U.S., which has been way slower to develop than in the big European market, is poised for significant expansion.
The winning bidders, which are the U.S. businesses of large European-based energy companies, are:
Equinor Wind US
Mayflower Wind Energy, which is a joint venture between Shell and Portugal's EDP.
Vineyard Wind, which is co-owned by Copenhagen Infrastructure Partners and Iberdrola's Avangrid Renewables.
Go deeper: