Happy Friday! Welcome back to Generate, where today's topics include: oil sands, weed and money. I wish Warren Zevon was alive to write that song. Message me at ben@axios.com if you agree. And confidential tips and feedback are always welcome. Let's dive in . . .
https://www.axios.com/newsletters/axios-generate-b1ddc3d6-c0c7-4f0d-b53d-2a18bd67c13e.html?chunk=0#story0
From Amy's Notebook: Industry splits over methane rules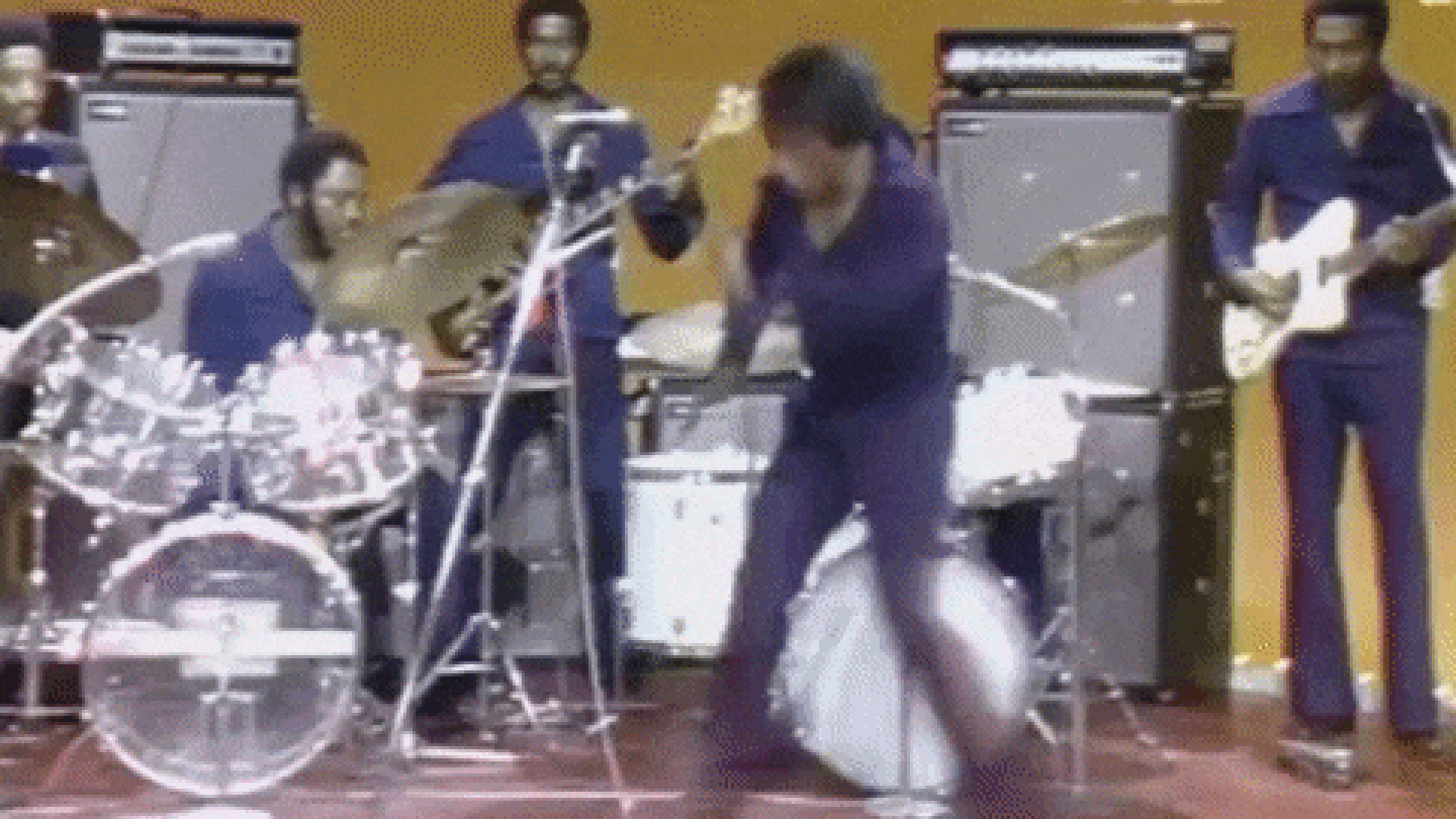 From my Axios colleague Amy Harder....
Some global oil-and-gas companies are splitting from smaller, more domestic players over whether EPA should alter or simply jettison methane emissions standards for new wells.
Why it matters: The side that prevails could signal which industry faction wields the most influence as the White House upends Obama-era policies. Oh, and methane is a powerful greenhouse gas.
What's happening: This week EPA chief Scott Pruitt said companies can forgo compliance with Obama's 2016 methane rule for at least three months. The move sets up a debate over whether to make Obama's mandate more industry-friendly, or scrap it outright.
Battle lines: Big international companies like Royal Dutch Shell want a less restrictive methane rule on the books, industry sources say. One reason is because the massive companies can comply easily. Another: being "for" the (albeit altered) rule enables the industry to tout natural gas as a solution to climate change. Burning natural gas spews way less carbon dioxide than coal, but methane leaks can erode much of that climate advantage.
However, independent producers like Devon Energy want the rule simply killed with no replacement. Why?
Compliance costs are a bigger deal for independents than behemoths like ExxonMobil.
Independents are more ideologically opposed to Obama's EPA agenda and don't believe the agency should regulate methane at all.
Thought bubble:
Pruitt may be more inclined to side with the independent players. They're the top producers in Oklahoma, where he served as attorney general and had close ties to those companies.
https://www.axios.com/newsletters/axios-generate-b1ddc3d6-c0c7-4f0d-b53d-2a18bd67c13e.html?chunk=1#story1
Trump's money squeeze at Interior and DOE
Here's two updates on how the Trump administration is putting new restrictions on funding decisions at energy and resource agencies.
Interior Department: Axios obtained an internal memo showing that high-level Trump officials at the Interior are requiring a new review of fiscal year 2017 grants and cooperative agreements of $100,000 or more before they can move forward.
Secretary Ryan Zinke, in the April 12 memo, notes that the agency distributes $5.5 billion in such funding annually and said that he wants to better understand the "immense impact" the spending has on Interior's "mission delivery."
The effort includes a review of "flexibility" to direct specific grants and agreements to "new priorities" at Interior.
Energy Department: Politico Pro reported yesterday that the department has begun withholding funding on Advanced Research Projects Agency-Energy (ARPA-E) grants that have already been approved under the Obama administration. Projects that received initial backing are expected to have money withheld under the "procurement hold," according to the report.
ARPA-E funds research and development in a wide range of "breakthrough" energy technologies. The agency has bipartisan support in Congress, but Trump's proposed fiscal year 2018 budget seeks to end all funding.
Quick take: The apparent restrictions at ARPA-E could set up an early clash between Congress and the Trump administration over support for green energy R&D ahead of wider spending battles over fiscal year 2018 appropriations.
The apparent funding restrictions are already getting attention on Capitol Hill, where ARPA-E has backing on both sides of the aisle. An aide to Sen. Dick Durbin, who is on the Appropriations Committee, told Axios that funding for ARPA-E recipient in Durbin's state of Illinois has been frozen.
The Energy Department isn't offering any details about what's happening in response to press inquiries. "As with any transition from administration to administration, we have undertaken a full review of all department programs, policies, and taxpayer funded grants," a spokeswoman said in a statement to Axios, adding that the department is "applying good governance principles to how these programs are being executed."
https://www.axios.com/newsletters/axios-generate-b1ddc3d6-c0c7-4f0d-b53d-2a18bd67c13e.html?chunk=2#story2
New look for auto group
New look: The Coalition for Advanced Diesel Cars, a lobbying and advocacy group of several auto industry suppliers, is about to relaunch with a broader focus as the Alliance for Vehicle Efficiency. The group's members are: Bosch, BorgWarner, Honeywell, Johnson Matthey, and Umicore.
Driving the change: The market has shifted, and the development of other technologies warrants advocacy beyond diesel, executive director Jeffrey Breneman tells Axios in an email.
"For example, many of the technologies we will promote (turbos, 48v batteries, transmissions, emissions technologies, etc.) can be utilized on a diesel or gasoline model," he said.
The change also comes as the market for diesel has become very tough, especially with scandal-plagued VW's models coming off the market, though there are still automakers in the diesel space.
The goal: The group believes that widespread market adoption of "innovative" internal combustion engine improvements and other advanced efficiency tech has "positive impacts for the U.S. economy, jobs, consumers and environment."
https://www.axios.com/newsletters/axios-generate-b1ddc3d6-c0c7-4f0d-b53d-2a18bd67c13e.html?chunk=3#story3
Exxon's sanctions relief bid hits Capitol Hill resistance
The Wall Street Journal is out with an update to its scoop on Exxon's quiet bid for a waiver from U.S. sanctions against Russia in order to proceed with a key drilling project there. (We explored the topic in yesterday's Generate.)
Lining up against it: Prominent Capitol Hill players including GOP Sen. Marco Rubio have joined the ranks of lawmakers calling on the Trump administration to oppose the request.
"While a waiver to allow business with prohibited Russian entities may be in Exxon Mobil's interest, it would clearly not be in America's national security interest," Rubio told the paper.
https://www.axios.com/newsletters/axios-generate-b1ddc3d6-c0c7-4f0d-b53d-2a18bd67c13e.html?chunk=4#story4
Lobbying
Here's a few newly surfaced lobbying disclosure filings....
Solar: Tesla has brought on Rubin and Rudman LLP to lobby on "Solar energy and storage related issues."
Oil-and-gas: Marathon Oil has hired Four Rivers Consulting to lobby on "all issues" related to domestic oil-and-gas production. PDC Energy has brought on the Coffee Group to work on "air regulation and emissions matters."
Power: Dominion Resources Services has tapped D Squared Tax Strategies, LLC to lobby on "overall electricity legislation."
Coal: Clean Coal Technologies Inc. is now represented by Squire Patton Boggs, which is lobbying on federal funding for low-emissions tech.The Lignite Energy Council has hired Hollier & Associates to lobby on Energy Department appropriations.
https://www.axios.com/newsletters/axios-generate-b1ddc3d6-c0c7-4f0d-b53d-2a18bd67c13e.html?chunk=5#story5
Lightning round: Oil sands, pot, and money
Oil sands: BP may sell its stake in several Canadian oil sands projects, Reuters reported.
BP would be the latest international oil major to shed holdings there, and the U.S. shale boom could be a reason. "BP would deploy capital in more attractive regions, such as the Permian basin in the United States, where the rate of return tends to be higher," Reuters notes.
Weed: The California Public Utilities Commission is out with a new summary of its exploration of how to ensure power demand associated with newly legal recreational weed doesn't collide with the state's clean energy goals. Growing pot is energy intensive.
The commission is creating a "Cannabis Working Group" that will weigh policies "up to and including the possibility of a specific energy tariff for cannabis cultivation"
Tesla: The electric automaker is voluntarily recalling 53,000 Model S and Model X vehicles built between February and October 2016 because a faulty electric parking brake could remain engaged. No accidents or injuries have been reported, Tesla said.
Finance: World Bank President Jim Yong Kim says the White House uncertainty about the Paris accord won't change the group's approach to financing alternative energy projects, according to MarketWatch.
Al Gore and others will join Kim onstage for a panel discussion in D.C. later today on "unlocking financing for climate action."
People: Former Energy secretary Ernest Moniz is the first "distinguished fellow" with the Emerson Collective, a nonprofit "social impact" group. One major focus will be aiding areas where the shift to low-carbon energy is affecting jobs and "communities where infrastructure designed for heavy industry and manufacturing has weakened economic equality," the group said.
https://www.axios.com/newsletters/axios-generate-b1ddc3d6-c0c7-4f0d-b53d-2a18bd67c13e.html?chunk=6#story6
Up, up and away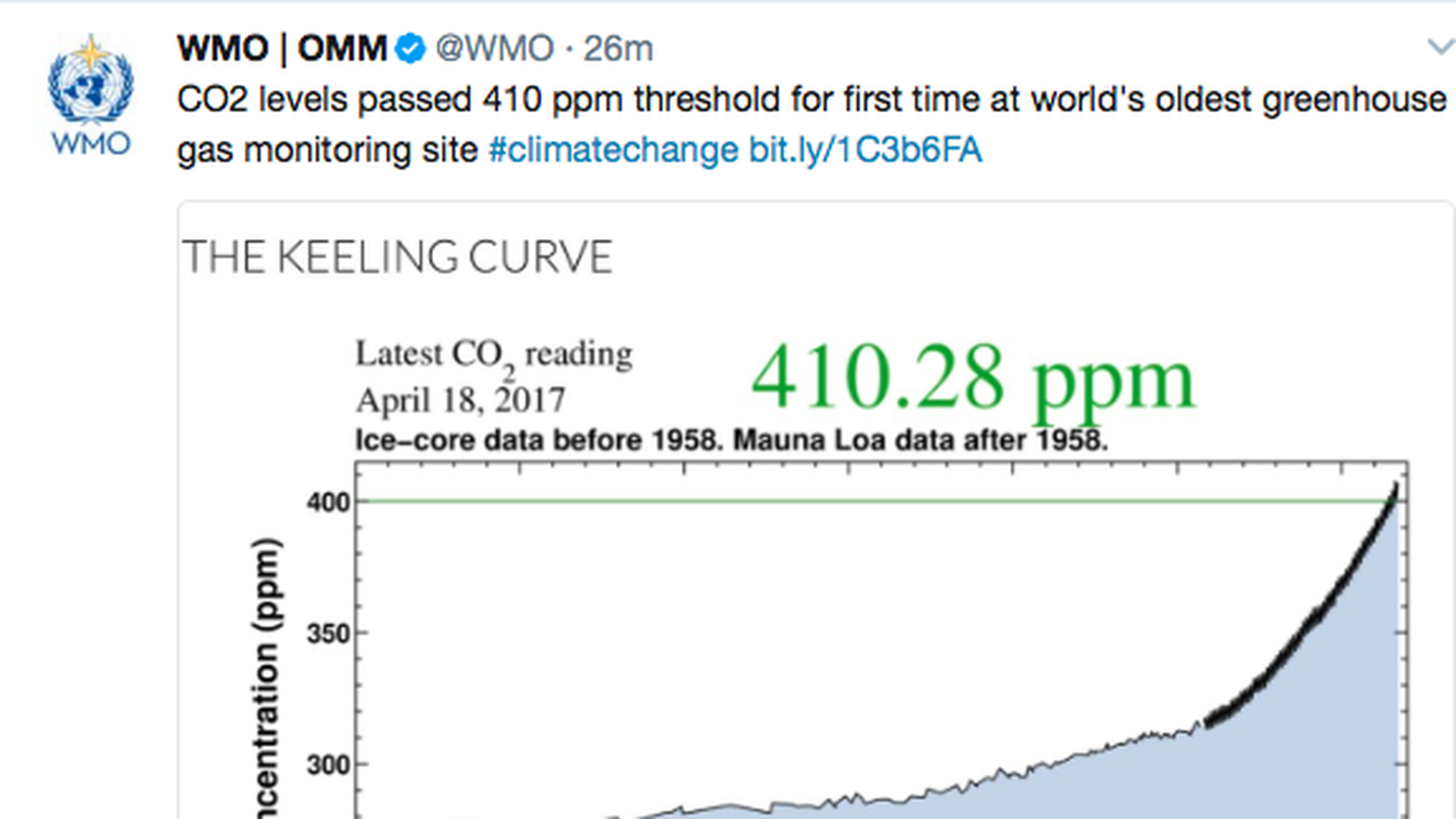 The World Meteorological Organization noted this on Twitter this morning.