January 30, 2018
Good morning!
Let's flash back to a magical time — the early '80s of course — because 35 years ago, Men at Work's "Down Under" was atop the Billboard 100.
So that very catchy piece of history is today's intro tune . . .
What's driving Exxon's $50 billion spending surge in the U.S.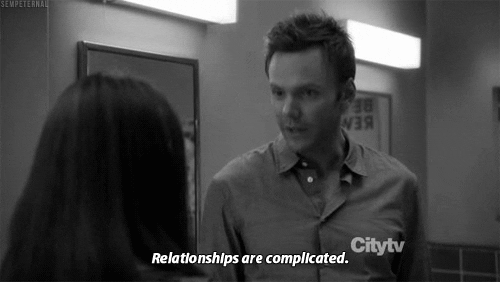 Oil-and-gas behemoth ExxonMobil's newly announced plan to invest $50 billion in the U.S. over five years became quickly entangled in Beltway politics Monday — with an assist from the company itself.
Why it matters: Top Republicans, going further than the company's announcement, promoted the spending as a direct result of the new tax overhaul. The messaging burst shows how business decisions are now tethered to the volatile politics of the GOP's biggest win of the Trump era.
What Exxon said: Exxon CEO Darren Woods' short blog post announcing the plan is titled "Tax and regulatory reform's economic boon." But he writes that the investments are "enhanced by the historic tax reform recently signed into law." (emphasis added.)
That's a clearly positive but careful statement about the effects of the GOP tax overhaul, which includes cuts to the corporate rate from 35% to 21%.
But top Republicans went much further:
"The world's largest publicly traded company, @exxonmobil, plans to invest $50 billion in US over 5 years thanks to #TaxReform and the #TaxCutsandJobsAct," Senate Majority Leader Mitch McConnell tweeted.
House Speaker Paul Ryan issued a press release titled, "ExxonMobil to Invest an Additional $50 Billion in the U.S. Due to Tax Reform" (though the release quoted Exxon's less categorical statement.)
Reality check: The picture is more complicated. Tax rules are one of multiple factors, including oil prices that are again trending upward, that influence capital spending plans and the underlying economics of project decisions.
The future of the solar trade fight
Good read from think-tank world: Sarah Ladislaw of the Center for Strategic & International Studies looks at what happens next (or might happen next), now that the White House has imposed tariffs on imported solar panel equipment. A couple takeaways...
Gamesmanship: "[M]any folks are watching to see if this is a potential opening to a negotiated outcome with China on the basket of solar-related trade issues that have accumulated."
How states respond: She broaches the possibility that pro-solar U.S. states could toughen their own initiatives in response to fears that higher panel prices are going to slow solar energy deployment.
How other energy sectors could be affected: She notes the possibility that other industries may now file their own cases seeking import protections — including sectors that supply energy companies.
Eyes open: On that last point, she writes: "At present, all segments of the energy industry should be scouring their supply chains for such potential complaints and assessing the impact of a potential protectionist decision."
One interesting chart about the solar trade fight
Location matters: This caught my eye in the energy Twitter discussion of the solar tariffs. The chart above from researcher Joshua Rhodes shows how the effects of the penalties on the cost of solar energy from new utility-scale projects will vary by region.
"Areas with the best sunshine will feel the tariffs less because they produce more energy to average over the increased costs," said Rhodes, a research fellow with the Energy Institute at the University of Texas-Austin, in his Twitter thread describing the data.
Big picture: Overall, his findings show an average cost increase in the 4% range. It's another sign that the tariffs will indeed raise costs, but won't catastrophically alter the economics of solar development.
State of the states' disjointed energy policies
My Axios colleague Amy Harder reports...
States have long been the battlegrounds where energy policies rise and fall, given the federal government's bipartisan unwillingness to really tackle the issue.
This is truer than ever under President Trump, whose agenda is somewhere between status quo and rolling back everything his predecessor did. In just the last few days, we've seen several developments that indicate state-level policies are, like the states themselves, all over the map.
Why it matters: The divergent policies create regulatory uncertainty for large companies operating across state lines and underscore how difficult progress toward lower-carbon energy technologies will be without federal policy.
State moves in the last week:
What we're watching next: The Trump administration's ongoing deliberations with California over federal fuel-efficiency standards. The EPA faces an April deadline to issue a review of the standards. It had previously revoked the Obama administration's review.
Q&A: BP CEO talks on offshore drilling safety and oil sands
Amy has more from her long chat with BP CEO Bob Dudley. Here are excerpts from the interview, and links to other coverage from the conversation . . .
Dudley said the industry-wide lessons learned from BP's 2010 well blowout, the largest in U.S. history, ensures companies won't let up on safety no matter how the Trump administration overhauls federal regulations.
"Deepwater Horizon is one of those events that shook our company to the core and shook the industry to the core and contractors and the way we drill and the expertise of people. … There's no silver lining in that accident, but it has changed the way industry works globally, not just in the Gulf of Mexico."
— BP CEO Bob Dudley
Dudley disputed rumors, reported in a Reuters story last year, that BP was considering selling its stake in the Canadian oil sands, which is a heavier, costlier and more carbon-heavy type of oil. He indicated he wouldn't talk publicly about selling it even if he was considering it.
Dudley dismisses the idea oil companies could have stranded fossil-fuel assets because of policies cutting greenhouse gas emissions:
"We could produce everything we have in our reserves within 12 years, which is why big oil companies can move over time faster than people think. We can turn over a whole balance sheet within 10 years. The idea that investments in a big company like BP are at risk of stranded assets, I just don't believe in that."
Click here for more in the Axios stream.
What we're watching today: EPA administrator Scott Pruitt makes his first appearance before Senate lawmakers since his confirmation almost a year ago. He'll testify this morning before the Senate Environment and Public Works Committee.
And please keep an eye on the Axios stream tonight for news about President Trump's State of the Union speech.
Thanks for reading! We'll see you back here tomorrow.