Axios Generate
April 12, 2021
Welcome back! Today's Smart Brevity count is 1,228 words, 4.6 minutes.
🔋Two EV battery makers reached an 11th-hour deal in a trade dispute that threatened to create headwinds for the White House agenda. Read more.
🎶 And Saturday marked the 1990 release date of Public Enemy's incredible "Fear of a Black Planet," which provides today's intro tune...
1 big thing: The carbon pricing ships passing in the night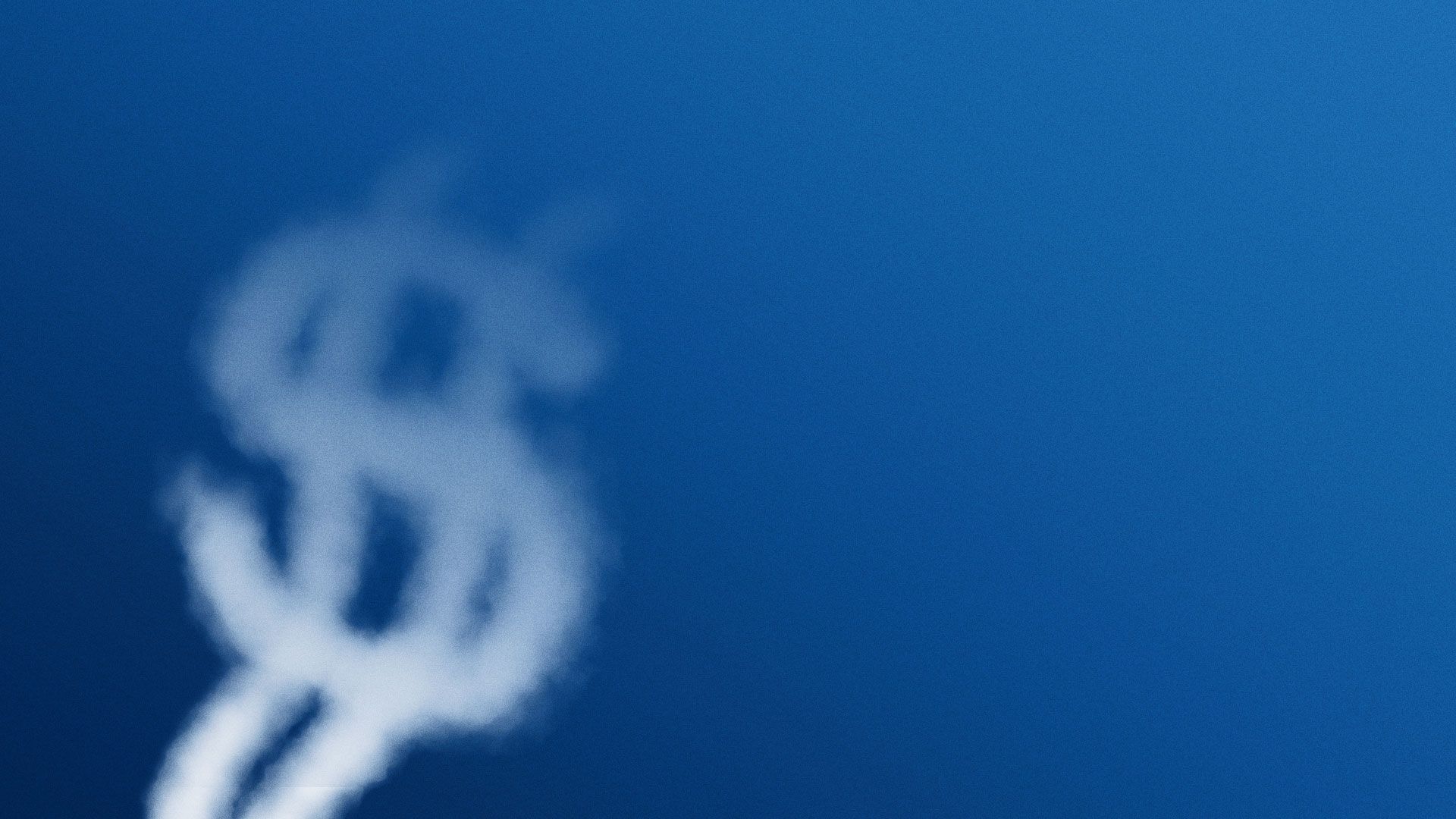 The problem for backers of U.S. carbon pricing isn't that there's no Beltway interest — some of Washington's most powerful officials and K Street interests like the idea!
It's that the timing never seems to work out.
Driving the news: John Kerry, President Biden's special climate envoy, had intriguing comments at a briefing in India last week...
"President Biden believes that at some point in time we need to find out a way to have a price on carbon that's effective," Kerry said.
Treasury Secretary Janet Yellen is on board and has made similar points about Biden's stance.
Two K Street behemoths — the American Petroleum Institute and the U.S. Chamber of Commerce — have recently come around on the idea.
Yes, but: Pricing — which typically means taxes or emissions trading — isn't part of President Biden's big, climate-heavy infrastructure proposal to Congress.
Nor is pricing part of a sweeping climate proposal that House Democrats recently unveiled, another sign that pricing has lost cachet on the left.
Powerful lobbying groups like API, the Chamber and the Business Roundtable are out of sync with Republicans in Congress, where GOP support for pricing remains extremely low.
Flashback: A decade ago, emissions trading was a pillar of Democratic climate legislation that passed the House but collapsed in the Senate — and at the time faced strong K Street opposition.
What they're saying: Brian Deese, who heads Biden's National Economic Council, has some interesting comments on pricing in a new interview with the New York Times' Ezra Klein.
It's a nuanced chat, but Deese gets into why pricing can be effective in some sectors, but not all.
He also emphasized upfront investments and other policies more commensurate with the deployment pace the White House wants.
"A lot of these are market failures or barriers that are not just solvable by a price and unlocking the private sector," Deese said. He offered transmission as an example.
"The reason why we don't have transmission buildout sufficient to support the increased buildout for renewable energy is a complicated mix of politics and economics and jurisdictional issues that, actually, the federal government intervening with a combination of incentives and requirements could really help unlock." — Deese
To be sure, pricing supporters are active in Congress. Rep. Ted Deutch (D-Fla.) introduced his latest carbon fee bill with 35 Democratic co-sponsors on April 1.
Sen. Richard Durbin (D-Ill.), the chamber's number two Democrat, reintroduced his carbon fee plan last month.
But there's no sign Democratic leadership is making a push.
The bottom line: The coming months will bring a frenzy of negotiations on climate-related investments and more on Capitol Hill. Pricing's unlikely to play a big role.
2. Fighting climate change with venture capital 2.0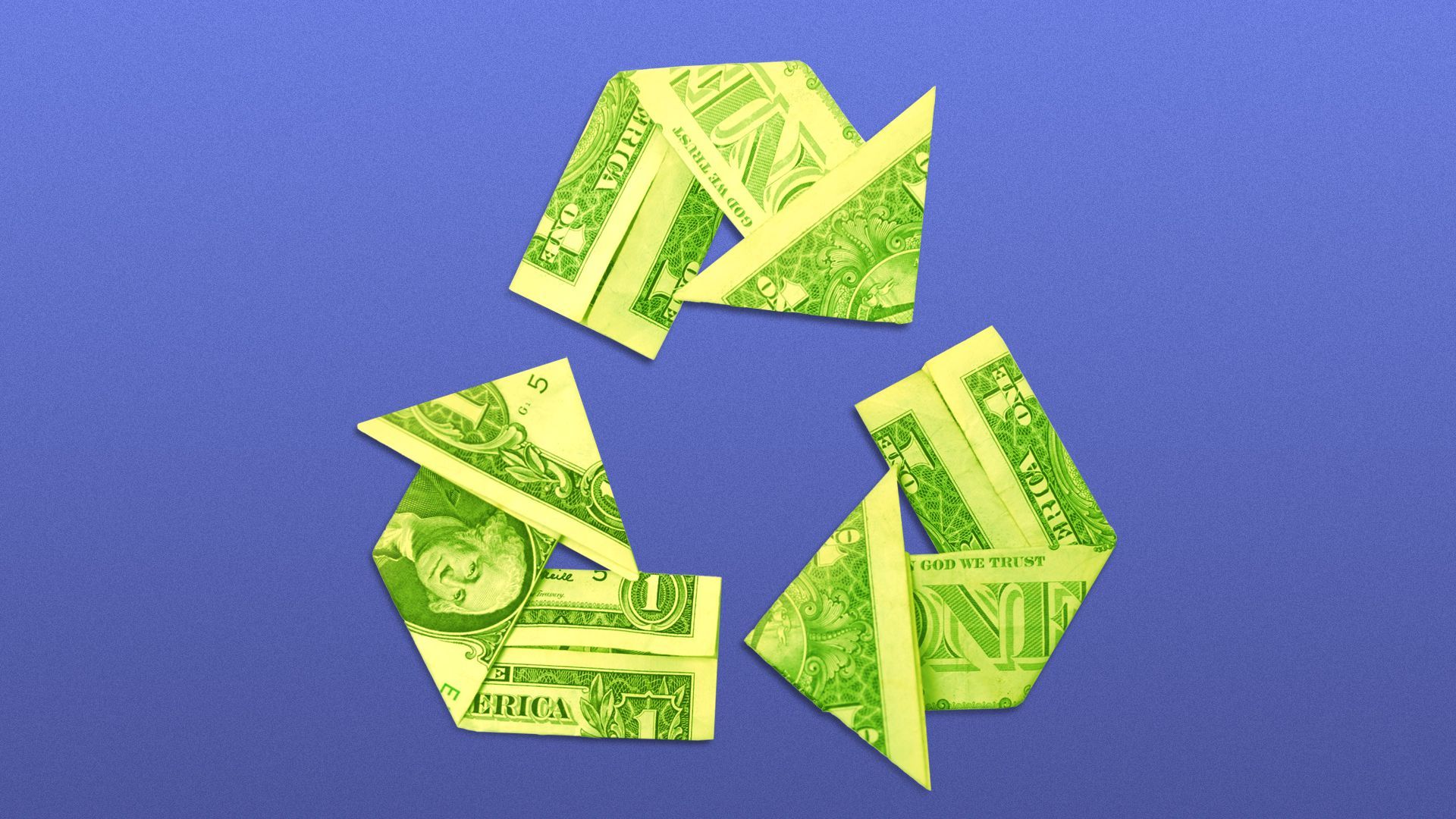 Axios' Kia Kokalitcheva reports that Silicon Valley got a black eye a decade ago when its big VC foray into clean tech didn't pan out — but renewed interest in a wider scope of technologies could be different this time around.
Why it matters: Climate change is one of the most pressing challenges of our time, and the tech industry's innovation could be a powerful tool to stem it.
Flashback: Several years after the dot-com bust, a number of prominent venture capital firms like Kleiner Perkins, DFJ and Khosla Ventures bet big on clean tech as the next big thing.
And while some investors did well and backed successful companies, the spectacular crumbling of companies like Solyndra and Fisker kept a lot of VCs and limited partners away for years.
Fast forward: The climate crisis has sparked interest from Silicon Valley and venture capitalists, with influential investors like startup accelerator Y Combinator, Union Square Ventures and Sequoia Capital getting more serious.
This time around, investors tell Axios that there are big differences:
Broader belief in climate change: The understanding that climate change will have profound consequences is more widespread today.
Stronger capital environment: "It's no longer just a venture capital game," says Spring Lane Capital co-founder Rob Day.
Larger scope of investments: Today's climate tech VCs are looking at a very wide variety of startups with products that can curb emissions.
Proven success: Companies like Tesla and Opower that came out of the last boom, along with newer successes, have helped legitimize the sector.
Kia's got much more here.
Bonus: charting the VC landscape
The data comes via the debut weekend edition of Axios' long-running Pro Rata newsletter. Subscribe to Pro Rata here.
3. Report: John Kerry plans to visit China this week
John Kerry, President Biden's special climate envoy, is expected to travel to China this week for meetings with officials aimed at boosting collaboration, the Washington Post reported Saturday.
Why it matters: China is the world's largest carbon dioxide emitter and the U.S. is second-largest.
Collaboration between the economic rivals amid major tensions over trade and human rights is important for global efforts to rein in emissions.
The reported visit also comes ahead of the virtual international climate summit Biden's convening between April 22 and 23. Chinese President Xi Jinping is invited.
Yes, but: The visit could still be called off, the Post reported.
4. Catch up fast: Pipelines, border taxes, crypto
Oil: "Uganda, Tanzania and oil firms Total and CNOOC on Sunday signed agreements that will kickstart the construction of a $3.5 billion crude pipeline to help ship crude from fields in western Uganda to international markets." (Reuters)
More oil: "The Biden administration will not shut down the controversial Dakota Access Pipeline while an environmental review is conducted, a blow to the environmental and tribal groups that have rallied against the project for years." (CNN)
Trade: "European Union plans to impose taxes on carbon at its border are 'discriminatory' and unfair to developing nations, ministers from Brazil, South Africa, India and China have warned." (Climate Home News)
Bitcoin: "A newly announced 'Crypto Climate Accord' aims to erase cryptocurrencies' legacy of climate pollution. That's a tall order considering the enormous amounts of energy that the most popular cryptocurrencies — bitcoin and Ethereum — consume." (The Verge)
5. ICYMI: Biden's opening bid on climate funding
President Biden's first budget request to Congress contains large increases in climate-related spending — around $14 billion above the prior year's levels, per a White House summary Andrew Freedman and I explored Friday.
Why it matters: The document begins to show how the White House hopes to translate its vow to act on global warming into specific funding levels for agencies and programs.
Driving the news: The fiscal year 2022 request includes, per the White House...
Over $10 billion for "clean energy innovation," typically a summary for R&D and demonstration initiatives, which the White House calls 35% above FY '21.
$1.4 billion for environmental justice initiatives.
$600 million for federal agencies to procure and deploy EVs and charging.
A $1.4 billion boost for the National Oceanic and Atmospheric Administration, including increased climate observation and forecasting.
International efforts include $1.2 billion for the multilateral Green Climate Fund, which helps developing nations.
It would be the first U.S. contribution since 2017.
6. Making sense of BlackRock's big climate ETF
Axios' Felix Salmon explores something we barely grazed Friday: The launch of BlackRock's U.S. Carbon Transition Readiness ETF, which has more than $1 billion in assets thanks to seed investments from CalSTRS, Temasek and other heavyweights.
Take it away...
Why it matters: Individual investors who want broad stock market exposure but who also believe in the sustainability thesis now have a big-name ETF to invest in.
How it works: The ETF, known as LCTU, has the same sector weights as the overall market — it doesn't underweight sectors like energy or overweight cleaner areas like technology.
Instead, it applies BlackRock's sustainability algorithm within sectors, to decide which companies to overweight and underweight.
The idea: If investors start buying LCTU in large quantities, that will help capital flow to the kind of companies best prepared for a low-carbon future.
Quick take: A new ETF, no matter how large, will never move the needle on climate, because it can only buy and hold stocks of existing public companies.
But if you believe green companies will outperform the market, maybe the fund's excess performance will be able to cover its 0.3% annual fee.
🤦 Whoops: The remote monitoring and communications startup Andium just raised $15 million in Series A funding, not $12 million as I reported Friday.