Happy Friday! Let's head for the weekend . . .
https://www.axios.com/newsletters/axios-generate-a62aa5b6-b8af-4d9b-9be4-004f82f6ae29.html?chunk=0#story0
Exclusive: Ex-regulator "baffled" over Interior plans to alter Obama-era safety move
Michael Bromwich, who led the overhaul of federal offshore drilling oversight after the 2010 BP Deepwater Horizon disaster, is speaking publicly for the first time about the Trump administration's potential reversal of a key regulatory change.
What's happening: President Trump's Interior Department is weighing the idea of re-combining offshore leasing and drilling safety branches that were separated after the fatal 2010 Gulf of Mexico blowout and spill.
Taking exception: "I am frankly baffled by what the rationale would be for doing it, and what the analysis is that supports it," Bromwich tells Axios.
Why it matters: He said the post-spill overhaul is among the factors that has increased the safety of offshore development in the years since the disaster.
"I have no doubt that you will never eliminate the risks of an offshore accident, but that the risks have been significantly lowered over the last six years. Why you would want to tinker with something that has been successful is not something that I can readily understand."
In 2010, Bromwich led the yearlong breakup of the Interior's troubled Minerals Management Service into three separate branches to end what Obama officials and others called conflicts inherent in having a single agency promote offshore development, collect revenues, and oversee safety.
Now: Interior secretary Ryan Zinke has said he's weighing the re-combination of two successor agencies: the Bureau of Ocean Energy Management and the Bureau of Safety and Environmental Enforcement.
Go public: Bromwich, an attorney with experience probing and changing troubled organizations, said that Interior should be public about the thinking behind the potential reversal, a process he argues should include testimony before Congress about the plan.
https://www.axios.com/newsletters/axios-generate-a62aa5b6-b8af-4d9b-9be4-004f82f6ae29.html?chunk=1#story1
On my screen: Hurricane Harvey, oil, Exxon
Coming storm: "Oil prices rose on Friday as the U.S. petroleum industry braced for Hurricane Harvey, which may become the biggest storm to hit the U.S. mainland in more than a decade," Reuters reports.
It's also sending gasoline prices higher, via CNN.
Climate: Amid scrutiny of Exxon's public representations of climate science, one prominent scientist has an essay up at The Conversation that looks back at her time as a researcher funded by the oil-and-gas giant.
FERC: Robert Powelson, one of the new recently confirmed members on the Federal Energy Regulatory Commission, chats on FERC's in-house podcast about his priorities. Here's one of them:
"I think cybersecurity is going to be a pressing issue not only for states, but the work that we're doing with our cohorts in the federal government," Powelson says.
https://www.axios.com/newsletters/axios-generate-a62aa5b6-b8af-4d9b-9be4-004f82f6ae29.html?chunk=2#story2
Latest in batteries and EVs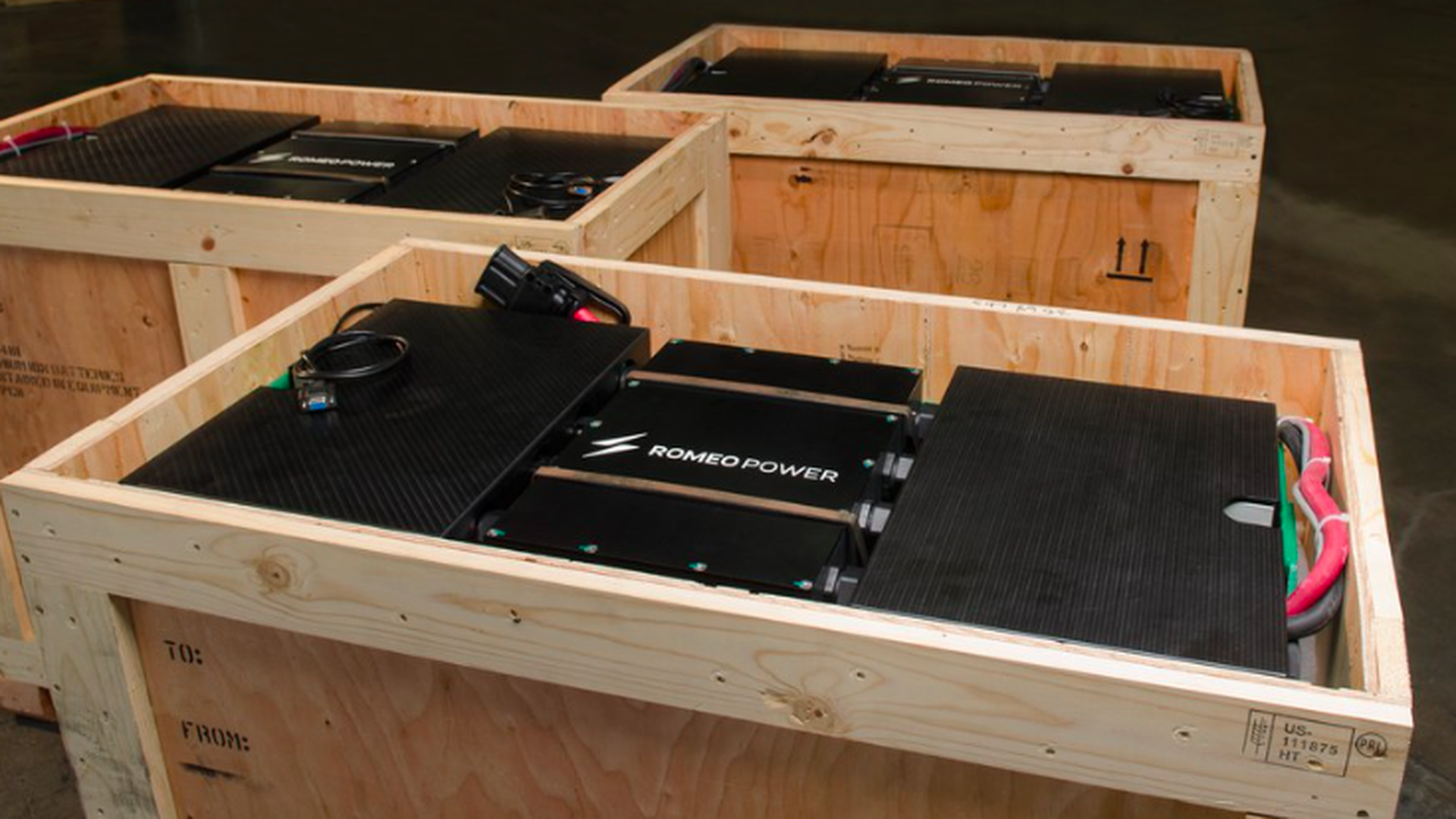 Romeo Power: This 2-year-old startup has raised $30 million in seed funding to build what it says are better custom lithium ion battery packs, my Axios colleague Kia Kokalitcheva reports. The company will also open its new factory in Southern California by the end of the year.
Why it matters: Batteries are becoming increasingly critical with the rise of electric cars and the development of new technologies like drones and other vertical take-off and landing vehicles. Batteries can also help with managing energy in commercial and residential buildings, and can even help people in areas with lower access to electricity.
***
Tesla: Reuters reports that Tesla will unveil a prototype long-haul truck next month that has a "working range" of 200 to 300 miles, calling it "a sign that the electric car maker is targeting regional hauling for its entry into the commercial freight market."
The "regional" part is important — Reuters quotes a transportation veteran who notes that 200-300 miles is the low end of what's considered "long haul" trucking.
***
Untapped potential: A new analysis finds that millions of businesses and organizations nationwide could reap financial savings from on-site battery storage.
The National Renewable Energy Laboratory and the Clean Energy Group explored places where utility fees are high enough to justify investment in battery storage, and found that around five million customers are good candidates.
"This represents a substantial market opportunity for behind-the-meter battery storage, which can be installed to control peak demand and lower electricity bills by reducing demand charge expenses," a summary of the report states.
https://www.axios.com/newsletters/axios-generate-a62aa5b6-b8af-4d9b-9be4-004f82f6ae29.html?chunk=3#story3
Tech corner: Capturing wave energy with carbon nanotubes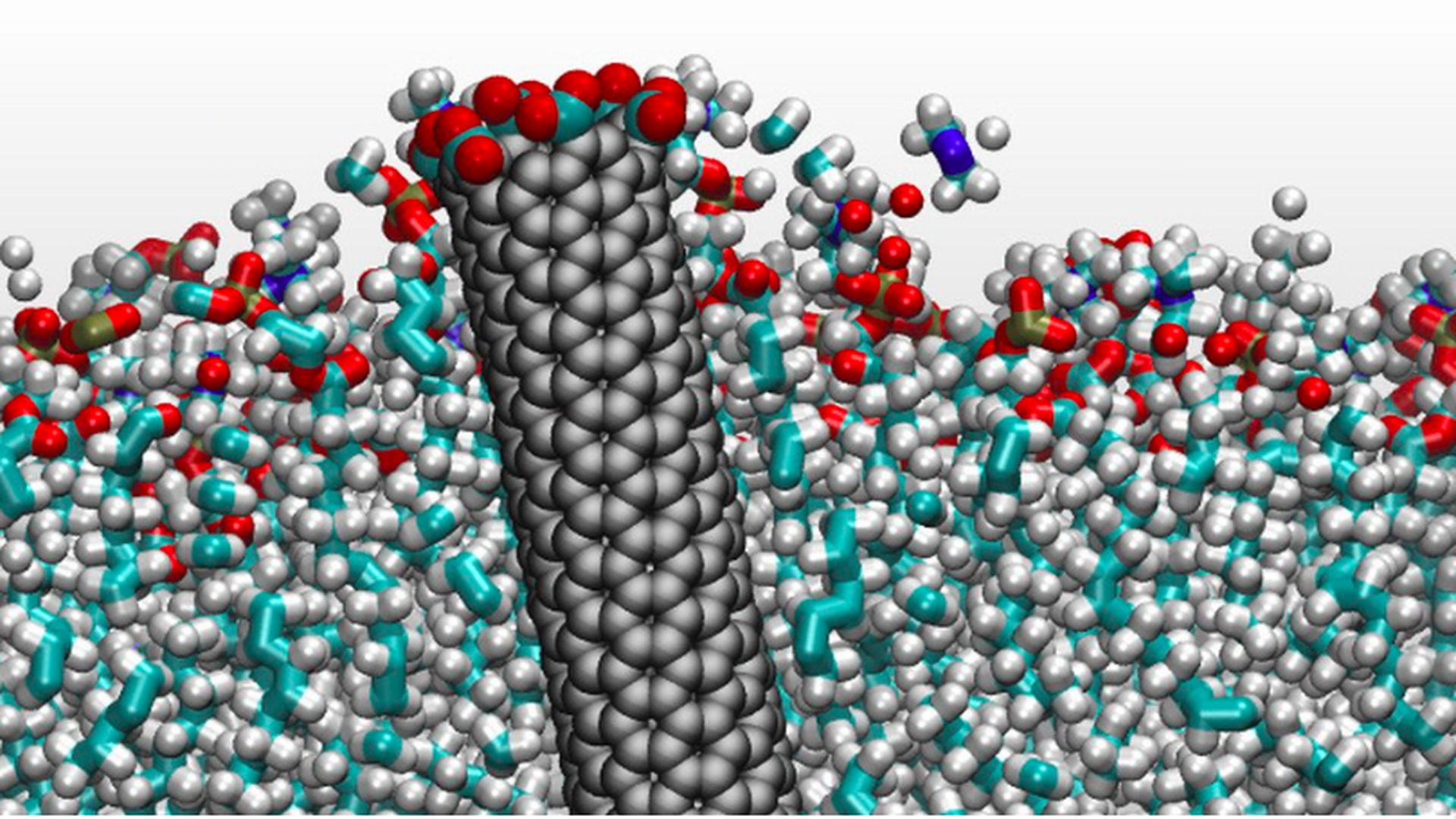 A cool piece in the Axios stream by Axios' contributing writer Jeff Nesbit looks at the frontier of technology for capturing energy from ocean waves (a potentially large source that has gone largely untapped).
He looks at two new studies in the journal Science on potentially groundbreaking applications for carbon nanotubes: wave power and filtering water.
Why it matters: Until now, efforts to capture energy from things that are constantly moving in nature (e.g. waves or the human body) and convert it into electricity have been limited to tiny circuits with small currents of electricity. Carbon nanotubes could allow natural sources of energy to be efficiently tapped because their atomic bonds are strong and can be stretched and twisted into bigger structures.
What researchers learned: In one set of experiments, scientists twisted nanosheets of carbon so tightly they formed coils that, like a spring, were able to store and transfer energy. They found the twisted nanotubes were able to harvest energy from ocean waves (a 10-cm-long device had an average output power of 1.79 MW). They also showed it could convert mechanical energy into electricity in self-powered devices (like a shirt that has carbon nanotubes sewn into it and uses the natural process of breathing to continuously convert mechanical energy into electricity).
https://www.axios.com/newsletters/axios-generate-a62aa5b6-b8af-4d9b-9be4-004f82f6ae29.html?chunk=4#story4
Looking at (charts about) the eclipse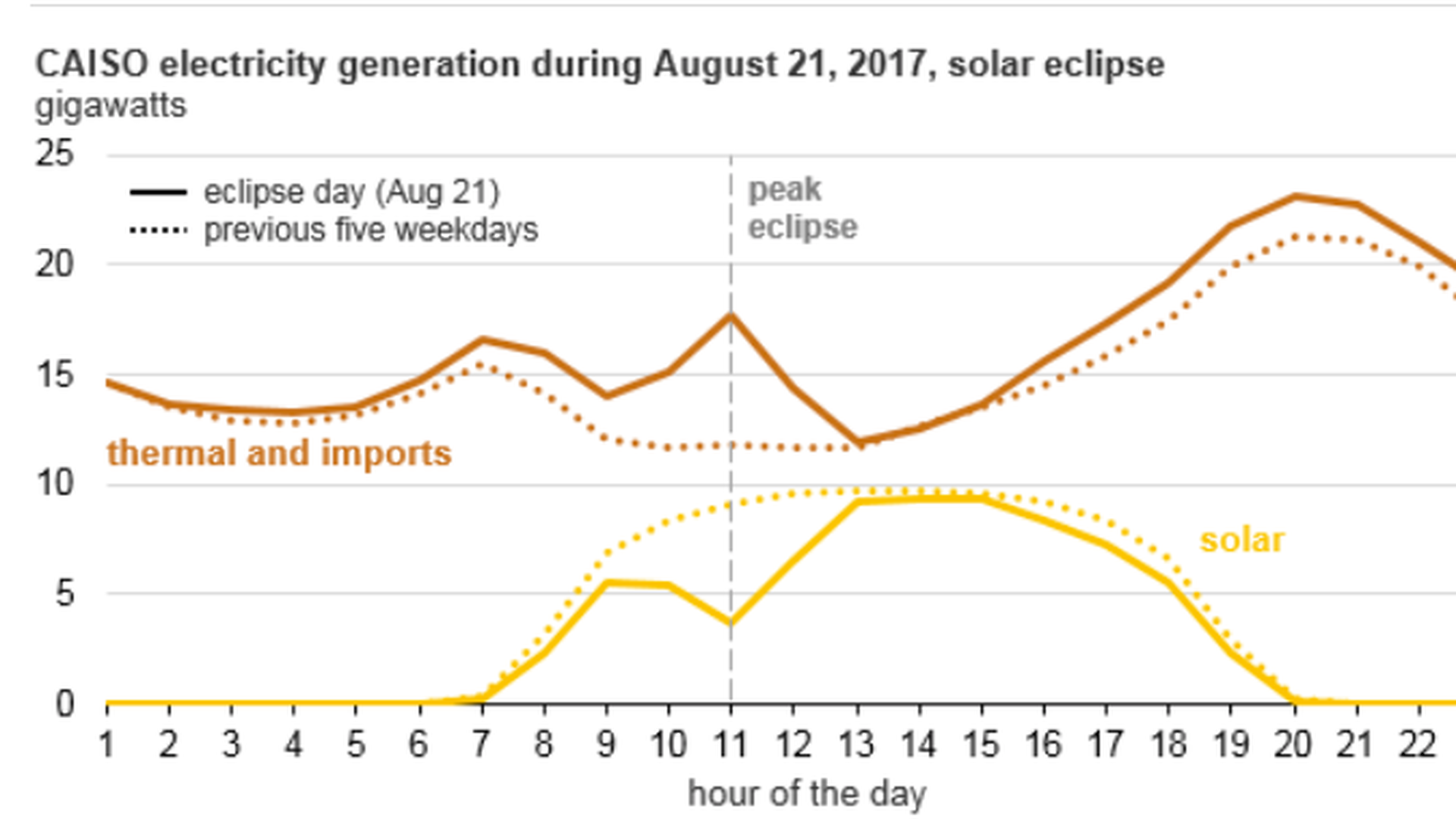 Cool charts: The Energy Information Administration is out with some helpful graphics that show how California's power mix changed during the eclipse that caused a rapid dip in solar output.
The one above shows how thermal plants (largely natural gas) and out-of-state power imports made up for the steep (though not as steep as expected) solar decline during the event.
Why it matters: As we noted a few days ago, the eclipse in California went mostly smoothly on the grid management front. It was a test case for how power regulators can handle the growing penetration of intermittent renewable sources in the nation's power mix.
The Golden State is a good test case. "California contains 43% of the national total for utility-scale solar and 40% of small-scale solar," EIA notes.
By the numbers: EIA looks at what the California Independent System Operator (CAISO) was dealing with on eclipse day.
"Based on an average of the previous five weekdays, CAISO's solar power output typically increases to about 9.1 gigawatts (GW) between 10:00 a.m. and 11:00 a.m. Pacific Time, or to roughly 31% of total load. On August 21, as the moon partially obscured sunlight, CAISO's solar power output fell to a low of 3.6 GW for that hour, about 60% lower than normal."