December 17, 2019
Welcome back! Today's Smart Brevity count: 1,214 words, < 5 minutes.
Situational awareness: The emerging House-Senate deal to extend various tax credits does not include the expansion of incentives for electric vehicle purchases — a defeat for Tesla and other automakers. The Washington Examiner's Joshua Siegel notes more on the energy portions of the bill.
Plus, happy belated birthday (Monday) to ZZ Top's Billy Gibbons, who opens today's edition with some terrific guitar work...
1 big thing: The coming Wall Street battles over climate change
A pair of events over the past few days offers a preview of upcoming investor efforts to push some of the world's largest companies to get more active on global warming.
Why it matters: Shareholder pressure is becoming an increasingly important driver of corporate decision-making at a time when national governments' political will on climate is uneven at best.
Driving the news, part 1: As we wrote yesterday, banking giant Goldman Sachs says it won't directly finance Arctic oil exploration or new coal-fired power plants anywhere, among other revisions to its climate policies.
Environmentalists say Goldman should go further, but nonetheless say this is at least more aggressive than any other U.S. bank.
What's next: Look for activist shareholders and environmentalists to use Goldman's move as a way to enhance pressure on other big U.S.-based banks. That's the word I got when I touched base yesterday with two groups active in this space: Ceres and As You Sow.
Ceres' Dan Saccardi points out that banks pay close attention to their peers. "We'll continue to use leading peer action, such as Goldman's most recent policy, along with investor and other stakeholder input, to help them align with the level of ambition needed to meet the Paris Agreement."
As You Sow's Danielle Fugere notes that while Goldman's action is one "important indicator" of progress, they will be looking for all U.S. banks"to measure, monitor, set targets for, and to begin reducing their financed carbon emissions in line with Paris goals."
Driving the news, part 2: Shareholder efforts to push Big Oil to significantly bolster its climate commitments to align with the Paris climate agreement in 2020 are coming into focus.
Follow This, a European shareholder group, is expanding its climate-focused resolution effort to include U.S.-based major ExxonMobil and Chevron, in addition to BP, Shell and Equinor.
The resolutions announced this week include a push for targets for so-called Scope 3 emissions, that is, CO2 emitted from use of the companies' products in the economy. Reuters has more.
What we're watching: It'll be interesting to see which of these might up for a vote, given the ability of U.S. companies to petition to the Securities and Exchange Commission to thwart them.
Bonus: The state of shareholder activism
Goldman Sachs analysts circulated a wide-ranging report last week on how climate change is re-shaping the energy industry, and it includes a focus on the role of capital markets and shareholders.
The big picture: Check out the chart above. "The number of climate-related shareholder proposals has almost doubled since 2011 and the % of investors voting in favour has tripled over the same time period," the report states.
Half the resolutions since 2011 are aimed at energy companies of various stripes, while 10% target financing institutions that lend to them.
The report notes that over the last eight years, investors have taken an "increasingly active role" in pushing companies to weave climate change into their business plans.
But, but, but: This picture doesn't tell the whole story. As I note above, U.S.-based companies can ask the SEC to scuttle resolutions.
And in some cases, companies reach agreements with activist investors ahead of a potential vote.
Go deeper: SEC throws out investor proposal pushing Exxon on climate change
2. Coal's present and future
A new International Energy Agency report sees global coal consumption rising slightly over the next several years after dipping in 2019.
The big picture: Growing demand in India and Asia will offset declines in the U.S. and Europe, IEA said in its outlook through 2024.
Why it matters: Coal is the most carbon-intensive fuel, so its persistence in the global energy mix underscores the challenge of reining in global CO2 emissions.
The intrigue: My colleague Orion Rummler explores sections of the report that discuss coal's trajectory against the backdrop of major climate agreements.
Check out the chart above, which shows that coal declined for three years after the 1997 Kyoto Protocol.
But that temporary drop, IEA notes, stems from the Asian financial crisis and the effects of the collapse of the Soviet Union. Demand surged again afterwards.
"A similar upsurge is not expected in today's context, but neither is a sudden plunge," the report states.
Go deeper:
3. Tracking methane leaks from space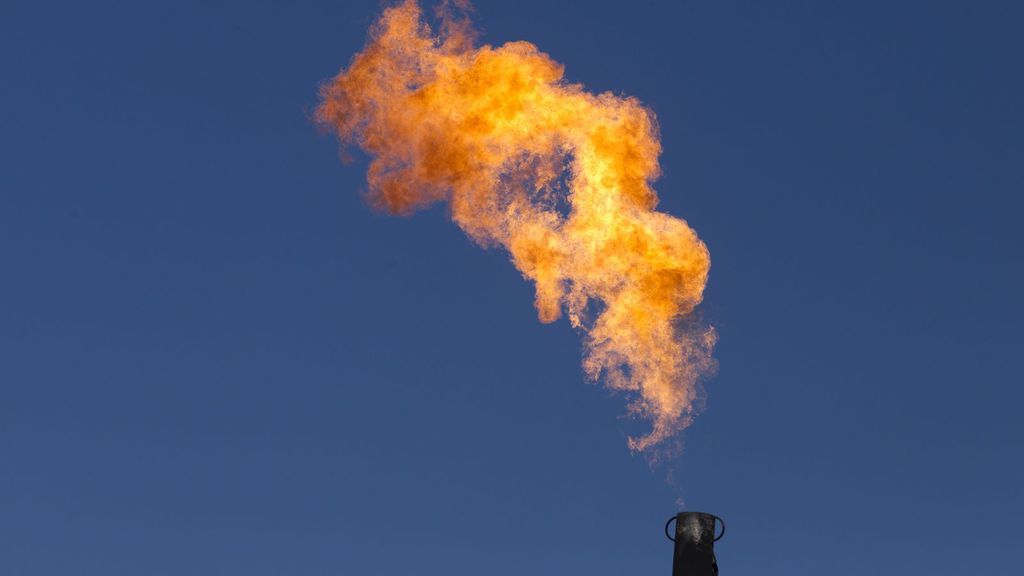 A 2018 explosion at a natural gas well owned by an ExxonMobil subsidiary emitted more methane into the atmosphere than some countries do in a year, a new study using satellite data has found, Axios' Rebecca Falconer reports.
Why it matters: It's the first time methane from an oil or gas incident has been detected and quantified using data gathered by satellite.
Details: The study, published in the Proceedings of the National Academy of Sciences Monday, shows space technology could become a key tool in detecting leaks of the potent greenhouse gas. Per the study abstract...
"Our work demonstrates the strength and effectiveness of routine satellite measurements in detecting and quantifying greenhouse gas emission from unpredictable events. In this specific case, the magnitude of a relatively unknown yet extremely large accidental leakage was revealed."
4. Europe's climate hawks split with U.S. vision
An interesting Bloomberg piece compares the EU's newly unveiled climate proposals with the Green New Deal that's in vogue in American progressive circles on the left.
The intrigue: There's a lot there, but at one point the authors wonder whether the multitopic focus of the Green New Deal — which tackles health care, job and wage guarantees — will make it tougher to implement than the European Green Deal.
The big picture: The piece looks at the European goal of achieving net-zero greenhouse gas emissions by 2050. "Even ultra-conservative European governments, such as Poland's, which resisted committing themselves to Green Deal goals, didn't object to the bloc striving to meet the objective," they report.
The story notes that while even modest climate efforts have faced hostility from conservative in Congress, the GND's scope may be making its path even harder.
"[T]he Green New Deal's very broad ambition has made it a favorite target of Republicans, who have tried to cast it as an illustration of how their liberal opponents are both dangerous and laughably unrealistic," it states.
Of note: There's no single Green New Deal, so Bloomberg uses a mashup of concepts in the congressional resolution and plans from Democratic White House hopefuls.
One big question: Will senior Capitol Hill Democrats, as they start preparing climate legislation that would be ready if the party regains control of Washington, take their cues from the Green New Deal's breadth?
I put that question to the Democratic spokesperson for the House Select Committee on the Climate Crisis, which is due to produce policy ideas by March 31. The answer was ... vague.
"Since climate change affects every aspect of our economy, we intend to provide recommendations that will allow Congress to address the climate crisis comprehensively," Melvin Felix said.
5. The case for a U.S. carbon fee
Part of the European Green Deal is on "carbon border adjustments," which basically means there would be import penalties on goods from countries without tough climate policies.
It's a way to avoid emissions "leakage" that shifts energy-intensive manufacturing and other activity to places without carbon curbs.
There's an interesting prediction in a note from the research firm ClearView Energy Partners: If Europe moves ahead with border adjustments — which their plan envisions proposing in 2021 but ClearView points out could slip — it "could catalyze the (bipartisan) passage of U.S. carbon fee legislation by the mid-2020s."
That's because it would "enable U.S. exporters to continue to access overseas markets."