Axios Generate
June 28, 2018
1 big thing: The climate stakes of Kennedy's exit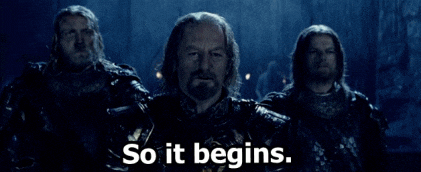 The retirement of Supreme Court Justice Anthony Kennedy — and a replacement that will most likely move the court further to the right — could help weaken federal regulation of greenhouse gas (GHG) emissions.
The big question: Whether there's an opening for revisiting 2007's Massachusetts v. EPA, the 5-4 decision where Kennedy joined the majority to clearly enable regulation of CO2 emissions.
What we're hearing: Several lawyers I touched base with called it highly unlikely that the re-shaped court would crack open that decision and outright remove federal authority.
"Mass. v EPA was a pure statutory interpretation case limited to: Does the definition of 'pollutant' in the Clean Air Act include CO2?' Once they decide something like that, they don't want to go back and change it, especially many years later."
— David Bookbinder, environmental attorney who was deeply involved in the case
Yes, but: That view is not unanimous. "It's easy to think about the loss of Kennedy leading to either the repeal of Mass. v. EPA or a serious restriction to the Clean Air Act's ability to regulate greenhouse gases," UCLA law professor Ann Carlson told The Atlantic.
Be smart: A court sympathetic to weakening or thwarting federal rules without reversing the bedrock power to regulate looks more likely, lawyers said. Harvard University's Jody Freeman, who worked in former President Obama's first-term White House, told Axios in an email exchange...
"I think the Supreme Court without Justice Kennedy will be even more likely to look skeptically at [greenhouse gas] regulation, and be more open to efforts to cabin it, if another administration ever returns to it."
"And a new, more conservative Justice in the mold of a Justice Gorsuch might be more deferential to the anti-regulatory impulses of the current administration."
Why it matters now: EPA Administrator Scott Pruitt is seeking to kill the Obama-era Clean Power Plan and replace it with something far more limited. He hasn't launched an effort to upend EPA's "endangerment finding," but hasn't ruled it out.
The endangerment finding is the Obama-era conclusion that GHGs jeopardize humans. It forms the underpinning for regulations enabled by the high court's 2007 ruling.
Plus, other Trump administration decisions also face courtroom fights, such as looming plans to weaken auto emissions rules.
2. Breaking: BP buys EV charging firm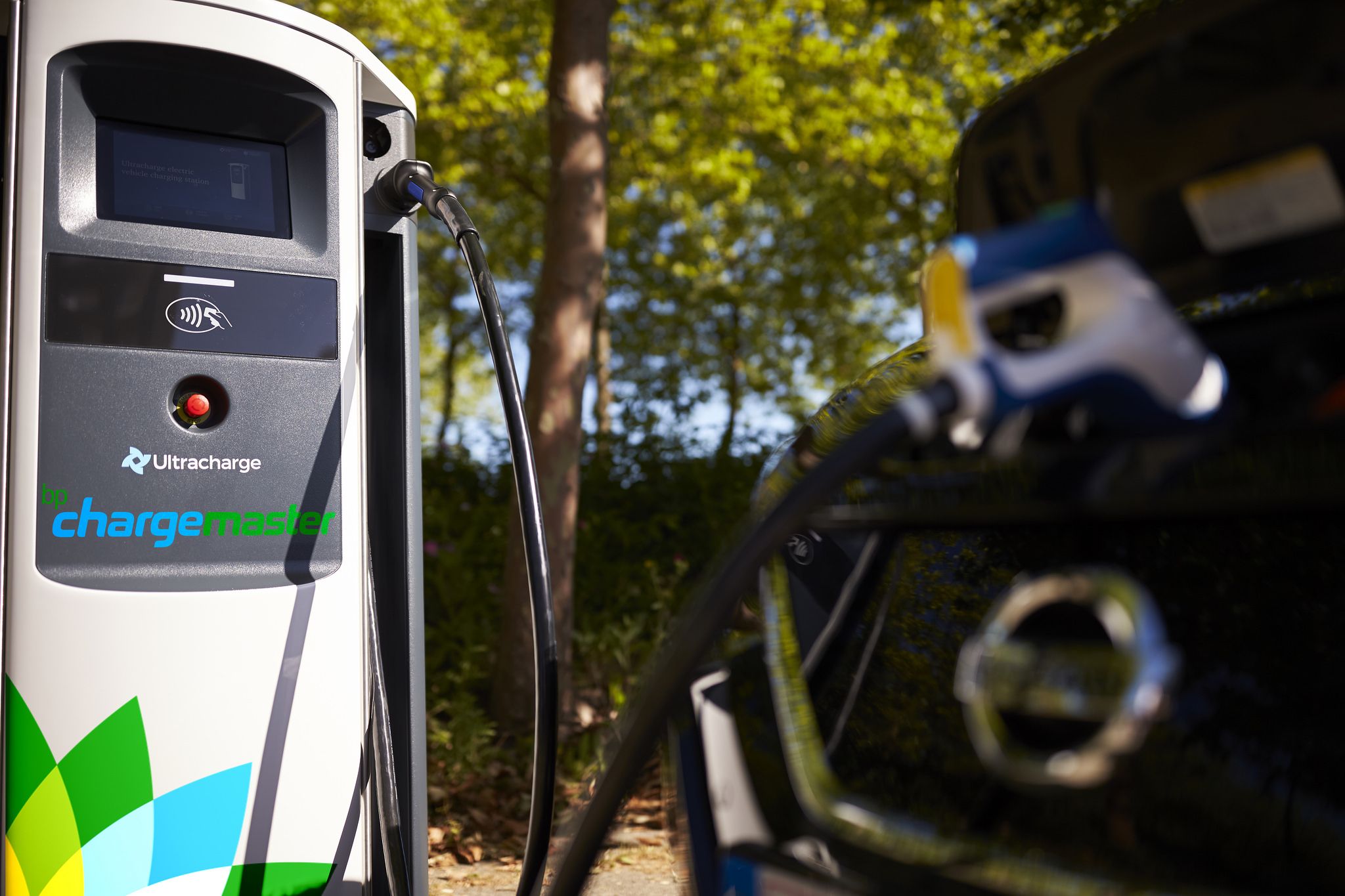 Oil-and-gas giant BP announced Thursday that it's buying the U.K.'s largest electric vehicle charging network, Chargemaster, for roughly $170 million.
The big picture: The move comes amid efforts by European regulators to bolster the share of EVs on roads. BP estimates that by 2040 there will be 12 million EVs on U.K. roads, up from 135,000 last year.
More broadly, it's the latest sign of European-based oil majors making increasing investments in the electricity and EV space, although it remains a very small part of their overall budgets.
The details:
"Chargemaster is the largest supplier of public, workplace and home charging units in the UK and has supplied over 50,000 charging points across Europe," the announcement notes.
A BP spokesperson told Axios the cost of the acquisition will be roughly $170 million.
The company will be rebranded BP Chargemaster.
Go deeper: Read the full story here.
3. Crude exports hit new milestone
U.S. exports of crude oil surged to average 3 million barrels per day (mbd) for the week ending June 22, by far the highest level ever, according to newly released data from the federal Energy Information Administration.
Why it matters: The record signals how the U.S. has become an increasingly powerful force in global crude oil markets as domestic production, already at record levels, inches closer to reaching 11 mbd.
Background: The prior weekly average record of exports was 2.57 mbd in early-mid May, and the next highest was 2.37 mbd for the week ending June 15.
One level deeper: A number of forces have been pushing exports higher since the extremely heavy restrictions were lifted in a late 2015 law.
Rising domestic production of light oil, rising global demand, and the wide discount between the price of U.S. crude and the global Brent benchmark in recent weeks are all helping more U.S. crude find its way offshore.
Of the 10 times exports have averaged over 2 mbd for a week, 9 of them have occurred this year.
4. A case for "clean" over renewable mandates
Two nonprofit groups that back nuclear power as a weapon against global warming say state renewable power mandates should be widened into "clean energy standards" (CES) that credit nuclear and other zero-carbon sources.
Why it matters: The new report from Third Way and the Breakthrough Institute arrives as some climate advocates fear that looming and potential retirements of nuclear plants will make it vastly harder to decarbonize U.S. power.
A substantial chunk of that generation would likely be replaced by natural gas, which has a much lower carbon than coal but is still a CO2-emitting fuel.
The big picture: Nearly 30 states have renewable portfolio standards (RPS) that require escalating shares of power over time to come from sources like wind and solar.
But the report says crediting nuclear would help to ensure larger amounts of generation from zero-carbon sources (see chart above).
One level deeper: It lays out four basic rationales for transforming an RPS into a CES:
Creating more ambitious state-based zero-carbon targets.
Providing a "backstop" against growth of fossil-fueled generation.
Expanding political support for more aggressive climate goals.
Helping provide a market for other emerging zero-carbon tech beyond nuclear.
What's next: Third Way's Ryan Fitzpatrick said the groups will circulate the idea to state lawmakers, residents and media.
That includes what he notes are roughly a dozen states approaching their existing RPS goals and starting to mull what's next.
Flashback: The idea of a federal CES has been rattling around for a long time but never got anywhere.
Obama called for one in 2012, and GOP Sen. Lindsey Graham floated a CES in 2010 as an alternative to proposals for a federal renewables mandate.
Go deeper: Read more on the climate stakes of nuclear plant retirements and on an environmental group that says nuclear is key to cutting carbon emissions.
5. On my screen: Repsol, solar, batteries, EPA
Power deal: Per Reuters, "Oil major Repsol said on Wednesday it had bought the electricity assets of fellow Spanish firm Viesgo for 750 million euros ($868.73 million) as part of a bid to diversify into low-emissions business."
Why it matters: It's part of this larger trend noted in the BP item above about European oil majors branching out.
Bloomberg's Javier Blas sums it up on Twitter: "European #oil companies continue to quickly try to diversify their business strategy in the face of #climatechange risk and energy transition toward #gas and #renewables."
Solar: Greentech Media has the latest news on U.S. solar manufacturing, reporting that LG Electronics is building a new module facility at its industrial campus in Huntsville, Ala.
Sign of the times: "LG joins a steadily growing list of solar companies to have announced plans to invest in American manufacturing since President Trump imposed tariffs on imported solar cells and modules earlier this year," they report.
Batteries: Over in our Expert Voices section, Maggie Teliska explains the importance of the big Chinese lithium-ion battery manufacturer CATL's recent IPO. She writes...
CATL's IPO will finance expansion plans to exceed those of competitors, including additional facilities.
In addition, they plan to add more capacity overseas, including a potential facility in Germany, close to many European carmakers as well as to Daimler, who recently awarded CATL a supply contact for their EVs. 
As more capacity comes online worldwide, cost per kilowatt hour will continue to decrease.
EPA: Bloomberg scored an interview with Andrew Wheeler, the number two official at EPA who could run the agency if embattled head Scott Pruitt is forced out.
Wheeler, a former lobbyist who represented coal producer Murray Energy, said he's recusing himself from Trump administration discussions about aiding economically struggling coal-fired power plants.