Good morning and welcome back!
This is cool: Our twice-weekly Axios World newsletter launches this evening. Every Monday and Thursday, Dave Lawler will help get you smarter, faster on the global stories that matter. Sign up here.
I'm going to agree with my Axios colleague Sam Baker that this isolated vocal track from Marvin Gaye is really something. Ok let's get started . . .
https://www.axios.com/newsletters/axios-generate-669c5ddb-b9f6-4b9f-8d41-5e944ef2ba97.html?chunk=0#story0
This chart is a sign of the times
U.S. crude oil exports averaged roughly 2.18 million barrels per day for the week ending March 30, according to federal data released Thursday.
New high: That's the highest level on record, edging out the prior high in late October 2017 (check out the chart above).
Why it matters: The data underscore how the U.S. production surge and a late 2015 law that ended heavy export restrictions are increasingly making the U.S. a player in global crude markets.
Go deeper: S&P Global Platts gets you up to speed on the latest U.S. crude oil and refined products data.
https://www.axios.com/newsletters/axios-generate-669c5ddb-b9f6-4b9f-8d41-5e944ef2ba97.html?chunk=1#story1
Scott Pruitt on the brink
As ethics controversies swirl around EPA administrator Scott Pruitt, many observers in Washington are wondering how long he might be able to hang onto his job.
View from inside the West Wing: My Axios colleague Jonathan Swan spoke with sources close to President Trump and this basic picture emerged: If nothing else bad comes out against Pruitt, they'll probably ride through the storm with him.
But if more damaging stories surface — especially ones that demonstrate poor ethical judgement — Pruitt could be abandoned in a flash. Trump is uneasy about the situation, and has his finger in the wind. 
Pruitt's allies push back: Jonathan reports that Pruitt's allies are back-channeling several messages to Trump in a bid to save the EPA chief, including:
Don't let the left take down Pruitt. This is really about ideology, and people on the left who don't like his aggressive moves to unwind regulations.
Firing Pruitt would bring endless trouble. Pruitt's backers say the left — and they lump the mainstream press into that category — won't be satisfied if Pruitt goes. They'll just move onto the next cabinet secretary.
Reality check: Per Jonathan, White House officials with whom he's spoken have little patience for those defenses of Pruitt. They blame him and him alone for his ethical missteps (particularly the condo).
And White House sources are hearing rumors from colleagues in the administration that there's more to come. If there are legitimately bad facts still unreported, it's hard to see how he survives.
https://www.axios.com/newsletters/axios-generate-669c5ddb-b9f6-4b9f-8d41-5e944ef2ba97.html?chunk=2#story2
New Tesla risk: trade wars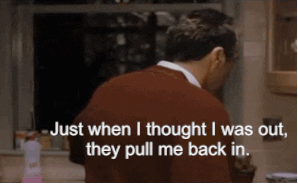 Driving the news: Tesla is emerging from a rough patch (its shares rose by another 7% Wednesday), but my Axios colleague Steve LeVine writes on a new problem that could confront the electric automaker — trade tension as Trump invites new foreign scrutiny of U.S. companies.
Quick take: Brian Johnson, an analyst with Barclays, told Steve that Tesla may become another victim of Trump's most recent tirades, in this case his trade tariffs against China.
China has added a 25% levy on top of an already-existing import tariff on foreign cars. Currently, a Tesla Model S 100D costs $148,000 in China, versus $94,000 in the U.S. The new tariff will go on top of that.
Last year, Tesla sold 17% of its cars in China. Unlike most other carmakers, Tesla doesn't manufacture any vehicles in China.
Yes, but: Overall, CNBC reports that the U.S. energy industry is unlikely to be badly wounded by the latest trade flare-up with China, which is proposing new tariffs on U.S. goods in response to Trump's penalties.
"The Chinese tariffs did not include oil, natural gas, or gasoline or diesel fuel, but they did include petrochemicals and propane, which could cause pain for those producers if the tariffs are imposed. The U.S. exported 1.4 million barrels a day of propane and propylene last week," they report.
https://www.axios.com/newsletters/axios-generate-669c5ddb-b9f6-4b9f-8d41-5e944ef2ba97.html?chunk=3#story3
Mining giant sticks with U.S. Chamber
Breaking Thursday: The big global mining company BHP, which in late 2017 threatened to quit the U.S. Chamber of Commerce over climate policy differences, announced Thursday that it's sticking with the powerful business lobby.
What they said: "On the basis of these broader benefits, and in light of the Chamber's willingness to engage further on climate and energy issues through an invitation extended to BHP to join its Energy and Environment Committee, BHP has determined to remain a member of the Chamber," according to a BHP statement.
One reason it matters: Having a major extractive industry company sever ties with the Chamber would have been a PR hit for the group and again highlighted how a number of major companies have more aggressive climate postures than the trade group.
Yes, but: BHP announced that it's leaving a separate group called the World Coal Association.
The big picture: Per Bloomberg, "The producer's move follows concern from some investors over membership of groups that have criticized the Paris climate accord and rejected targets to increase use of renewable energy sources."
https://www.axios.com/newsletters/axios-generate-669c5ddb-b9f6-4b9f-8d41-5e944ef2ba97.html?chunk=4#story4
Research corner: Why coal mines close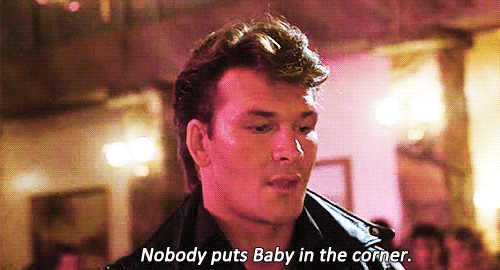 Food for thought: Newly published research seeks to disentangle the reasons why large numbers of Appalachian coal mines have closed since 2002, and conclude that power market competition from gas is a relatively small piece of the puzzle.
Why it matters: The study, published via the environmental think tank Resources For the Future (RFF), signals why Trump administration officials face major challenges in their efforts to revive the mining sector in eastern states by curbing environmental rules and proposals to alter electricity market conditions.
In their words: "We find that rising production costs explain about two-thirds of the observed coal mine closures caused by declining profits between 2002 and 2012. Natural gas prices and reduced electricity consumption independently explain about one-third of the closures," the paper states.
https://www.axios.com/newsletters/axios-generate-669c5ddb-b9f6-4b9f-8d41-5e944ef2ba97.html?chunk=5#story5
What EPA's former GOP chiefs think of Pruitt
A bit more on the embattled EPA leader from my Axios colleague Amy Harder...
On the record: EPA administrators under the last 2 Republican presidents criticized current chief Pruitt for the escalating controversies regarding his lodging and travel expenses and more.
Why it matters: The former EPA bosses, Christine Todd Whitman and William Reilly, have been in the same hot seat before and know the demands and expectations of the job. Pruitt has gone on offense in the last couple of days, granting interviews to conservative media outlets and blaming liberals for attacking him because they don't like his agenda.
On Pruitt renting a room in a condo for $50 a night from a woman married to an energy lobbyist:
"I don't know if that's a neophyte's problem in Washington. It seems to suggest a severe lack of sophistication to be doing that."
— Reilly, EPA administrator under George H.W. Bush
"It wouldn't have happened. I can say that without question. It wouldn't have happened. You don't put yourself in a position that can in any way undermine the public's trust and the impartiality of government. There's a tone deafness here that is mind-boggling to me."
— Whitman, EPA administrator under George W. Bush
https://www.axios.com/newsletters/axios-generate-669c5ddb-b9f6-4b9f-8d41-5e944ef2ba97.html?chunk=6#story6
Google says renewables meet all energy needs
Claiming victory: A Google official said Wednesday that last year its "total purchase of energy from sources like wind and solar exceeded the amount of electricity used by our operations around the world, including offices and data centers."
"Over the course of 2017, across the globe, for every kilowatt hour of electricity we consumed, we purchased a kilowatt hour of renewable energy from a wind or solar farm that was built specifically for Google," said Urs Hölzle, the tech giant's senior VP for technical infrastructure, in a blog post.
Why it matters: The announcement is part of a wider trend of major, energy-hungry tech companies like Apple and Microsoft boosting their purchases of renewable power.
In Google's case, the company says it's the largest corporate buyer of renewable energy in the world and that it has contracts to buy 3 gigawatts of output from renewable projects.
Go deeper: CNBC breaks down the announcement here.