Axios Generate
July 12, 2018
Good morning! And happy birthday to Fleetwood Mac's Christine McVie, who carries today's intro song...
1 big thing: Oil capacity "stretched to the limit"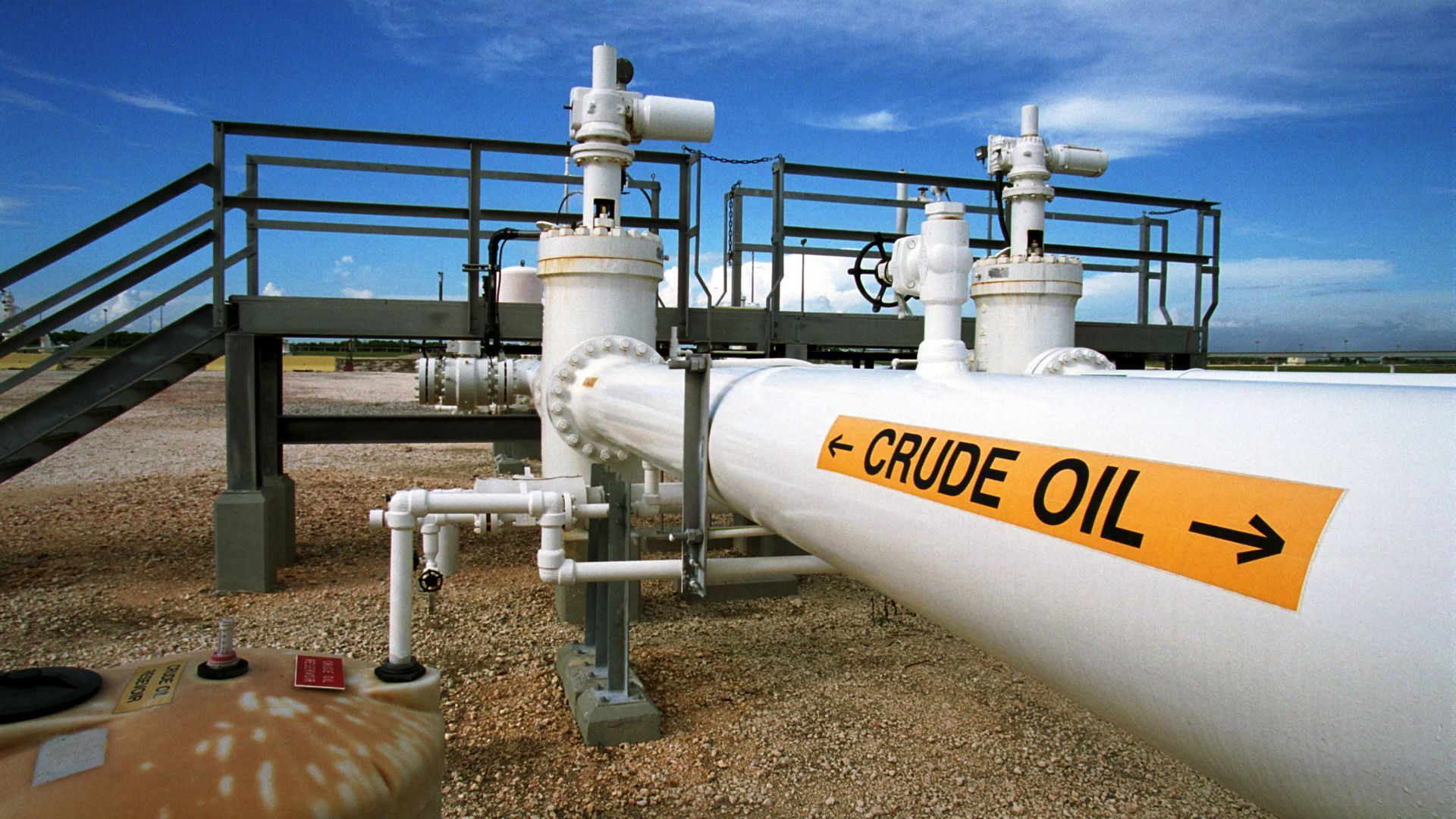 The International Energy Agency on Thursday welcomed higher production from Middle East countries and Russia, but warned that it "comes at the expense of the world's spare capacity cushion, which might be stretched to the limit."
Why it matters: The commentary in the IEA's closely watched monthly oil market report highlights a reason why the market could be in for more volatility and price jumps despite the recent decision by OPEC and Russia to boost output.
One level deeper: The production boost comes at a time of pressure on supply from various sources, with the report noting recent disruptions in Libya and elsewhere, as well as Venezuela's collapse and U.S. sanctions on Iran.
Plus, global demand is rising. IEA says that during the first half of this year, it's running 1.5 million barrels per day higher than in 2017, although growth is slowing down as higher prices take their toll.
More on Iran: The report looks at the potential effect of the upcoming renewal of U.S. sanctions against buyers of Iranian crude. U.S. officials have signaled that they don't intend to provide waivers, although they've left some wiggle room.
"The clearly expressed determination of the United States to reduce Iran's exports by as much as possible suggests that shipments could be reduced by significantly more than the 1.2 [million barrels per day] seen in the previous round of sanctions," IEA said.
Go deeper: Read the full story in the Axios stream.
2. Why Trump is fighting Nord Stream 2
Pushing back: The State Department is rebutting reports — which appeared in this newsletter and elsewhere — that U.S. opposition to Russia's proposed Nord Stream 2 gas pipeline into Germany is linked to U.S. LNG export opportunities to Europe.
Why it matters: President Trump burst into NATO's summit yesterday by attacking Germany, claiming the country is "captive" and "totally controlled by" Russia.
Sources tell my Axios colleague Jonathan Swan that Trump wants Germany to be a U.S. gas export destination.
Yes, but: A State Department official tells Axios that the U.S. stance against the pipeline is not commercially motivated, and instead about "supporting European energy security and countering Russian malign influence."
"Nord Stream II is a diversionary pipeline — it reroutes existing flows transiting Ukraine — so no new market for Liquefied Natural Gas (LNG) would be opened if Nord Stream II were stopped," the official said.
The official added that the U.S. has had an interest in European energy security for many years before LNG exports even became a possibility.
"U.S. LNG can play a role in EU energy diversification,

but will need to compete with LNG from other global suppliers in a market context," the official said.
Be smart: It's very true that the State Department has long opposed Nord Stream 2 — U.S. opposition to the project spans years and multiple administrations. But that doesn't mean State and Trump are on the same page in terms of messaging or substance — which would not be the first time.
3. Oil's wild day and more petro-notes
State of the market: In case you missed it, crude oil markets had a wild day on Wednesday, with both U.S. crude (see chart above) and the global Brent benchmark dropping by several dollars per barrel.
The resumption of Libyan output and concerns about the effects of trade wars helped to push prices downward.
MarketWatch reports that WTI — which closed the day at $70.38 per barrel — experienced its "sharpest daily slump" in over a year, while Brent, which fell by $5.46, had its steepest single-day decline on a percentage basis since 2016.
Yes, but: Via Reuters, prices are ticking back upward on Thursday, in part thanks to the IEA's warning about major producers' spare production capacity (see the top item above).
At the pump: Per The Wall Street Journal, "The highest retail gasoline prices in years are the latest development to raise concerns about one of the longest-running U.S. economic expansions on record."
The big picture: A note from HSBC Thursday morning puts the U.S. shale boom in sharp relief...
"To put the scale of supply growth from Texas' two main unconventional plays — the Permian and the Eagle Ford — in context, if Texas was a country on its own, it looks like it would be set to become the world's third largest liquids producer by 2019," the analysts write, noting it would surpass Iran and Iraq.
Reminder: The Energy Information Administration predicts that total U.S. crude production will average almost 12 million barrels per day in 2019, making the U.S. the world's largest producer.
4. Power notes: SCOTUS, venture cash, cyber
SCOTUS and FERC: We've written plenty about how Supreme Court nominee Brett Kavanaugh could approach climate regulations. But Utility Dive looks at another dimension of the nomination...
"[S]ome lawyers worry that Kavanaugh's skepticism toward federal regulation could go further, leading him to question the very foundation of agencies like the Federal Energy Regulatory Commission."
Technology: Via Bloomberg, "Utility giants including Innogy SE and Duke Energy Corp. are among the anchor investors in a new $130 million fund raised by Silicon Valley venture capital firm the Westly Group."
Cybersecurity: Over in our Expert Voices section, Richard D. Kauzlarich looks at the nexus between cyber-risks and federal policy...
"Vulnerabilities to cyberattacks that [new] technology and microgrids introduce must be addressed. But because coal and nuclear plants are just as susceptible to hackers as gas and renewable-fueled power systems, coal and nuclear subsidies will not do so, even in the near term."
"Rather, government and energy producers must work together to develop comprehensive cybersecurity measures."
Kauzlarich is a former U.S. ambassador and the co-director of the Center for Energy Science and Policy at George Mason University.
5. EPA's new boss: similar plan with new style
Driving the news: Acting EPA Administrator Andrew Wheeler addressed staff and reporters at agency HQ yesterday, his first public remarks since Scott Pruitt's ouster.
Some takeaways...
Agenda:
"The former coal lobbyist and Senate staffer made it clear that he would pursue the same policy priorities as Pruitt and did not utter the phrase 'climate change' once," per the Washington Post.
He emphasized Superfund cleanups, improving water infrastructure and chemical safety, Politico notes.
Style: The WashPost and other reports delve into how Wheeler reached out to agency personnel, although he steered clear of criticizing his predecessor.
"Instead, he sought to connect to the staff by discussing on his own stint as a career EPA employee in the early 90s, assuring them he understands the stress they face amid changing leadership, and he pledged to be open to career experts' feedback," Politico notes.
The WashPost notes he told agency staff, "My instinct will be to defend your work, and I will seek the facts from you before reaching conclusions."
Go deeper: EPA posted a video of his entire remarks here.
6. Elon Musk's "one foot in hell"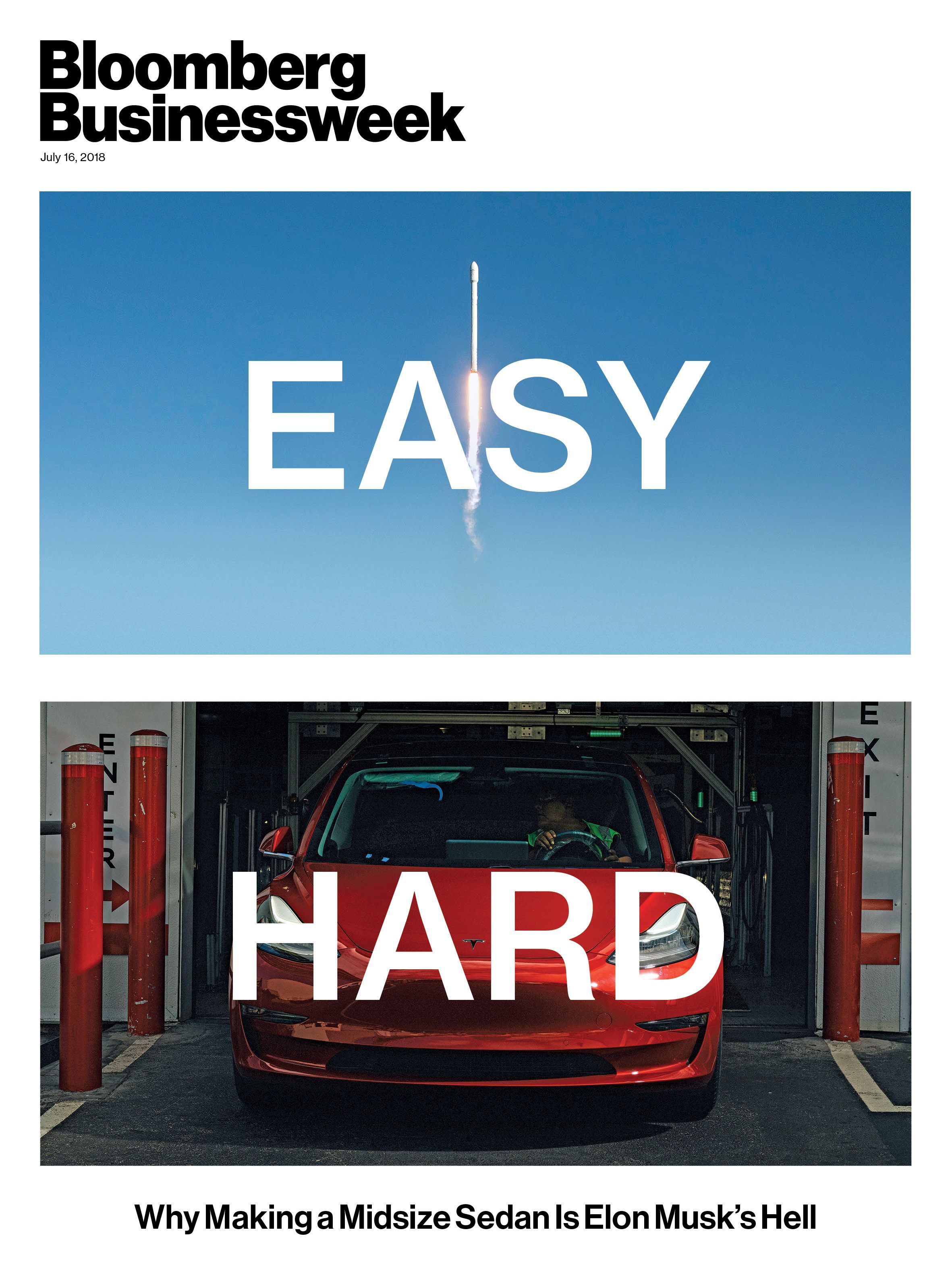 Axios' Mike Allen in his AM newsletter ... "The story of Tesla's sprint to release the Model 3 … is a case study in brilliant design and unbelievable hubris," Bloomberg Businessweek's Tom Randall, Josh Eidelson, Dana Hull, and John Lippert write.
More details, per Businessweek:
"The prize for Musk is enormous: If he gets the Model 3 right, he will remake a trillion-dollar industry and do more to reduce carbon emissions than any person on the planet. But it may turn out that mass-producing cars is the one challenge that simply defies him."
"Musk projected confidence during an interview with Businessweek on July 8. 'The past year has been very difficult, but I feel like the coming year is going to be really quite good,' he says. He still has 'one foot in hell.' He says manufacturing hell will be over in a month."
Why it matters: "He set out to teach the world that consumers would pay for zero-emissions cars in huge numbers. Whatever happens to Tesla, he's succeeded in that. Tesla is, as Musk says, 'a real car company.'"
Corporate culture: "To battle exhaustion, employees drink copious amounts of Red Bull, sometimes provided free by Tesla. New employees develop what's known as the 'Tesla stare.' 'They come in vibrant, energized,' says Mikey Catura, a Tesla production associate. 'And then a couple weeks go by, and you'll see them walking out of the building just staring out into space like zombies.'"