Good morning! You might already know that today in 1972, ZZ Top released the album "Rio Grande Mud."
So in honor our proudly Texas-raised managing editor David Nather, those other Texans bring us today's intro tune . . .
https://www.axios.com/newsletters/axios-generate-5d9493ae-9f0d-4cf7-9c96-149f7172c073.html?chunk=0#story0
Wounded Tesla stops the Wall Street bleeding
Glass half-full: Tesla's newest Model 3 production numbers, while still short of its goals, were enough to help bolster the stock price by 6% on Tuesday after a brutal month (the last 10 trading days are above).
ICYMI: The Silicon Valley automaker said yesterday that 2,020 of the mass-market electric sedans rolled off the line in the final week of the first quarter, still shy of the (already scaled-back) goal of 2,500 per week by the end of Q1.
However, the company expressed confidence that it could reach 5,000 per week this quarter and build from there.
Why it matters: Weaker results could have sent market confidence in the automaker reeling. But Tesla is hardly out of the woods. Analyst Karl Brauer of Kelley Blue Book pointed out that "scrutiny of the company's inner-workings has never been higher."
"If Tesla can show consistent growth in volume the market will likely mirror that growth in stock price and overall investor confidence. But tolerance for the brand's history of missed numbers is likely at an end," he said in a statement circulated to reporters.
Bright spot: Tesla reported that 8,180 Model 3s were delivered to customers in the first quarter, and per Bloomberg, that makes it the best-selling electric vehicle in the U.S., outpacing sales of Toyota Prius Prime plug-in hybrid and the Chevy Bolt.
Be smart: As my colleagues Alayna Treene and Steve LeVine pointed out in the Axios stream yesterday...
If CEO Elon Musk is to persuade the market to give him more money to build out his ambitious production targets — something most analysts expect him to do, despite the company saying yesterday it doesn't require more funding it doesn't require more funding — he must both sustain this higher production, and get his flagship Model 3s up to 5,000 a week.
https://www.axios.com/newsletters/axios-generate-5d9493ae-9f0d-4cf7-9c96-149f7172c073.html?chunk=1#story1
Petro news and notes
State of the market: Oil prices are sliding Wednesday morning as traders respond to the escalating trade battle between China and the U.S., according to The Wall Street Journal.
As we sent this newsletter, WTI was down to $62.67 per barrel and Brent was trading at $67.34, according to Oilprice.com.
Geopolitical risk: Via S&P Global Platts, "A failed attack on a Saudi oil tanker by Houthi militants in the Red Sea was shrugged off by traders despite analysts warning of growing political risks around a key global shipping lane for crude."
About that lease sale: Reuters explores something interesting at the recent Gulf of Mexico lease sale that drew rather underwhelming bids.
"[N]early all the purchases show big drillers stuck closest to existing infrastructure, shunning the most far-flung areas," they note.
Over 9,000 deepwater blocs were offered, but only 105 received bids and "all but three of these were close to existing infrastructure and leases," the story states.
ConocoPhillips: Per the Houston Chronicle, "ConocoPhillips, the largest U.S. shale driller, announced Tuesday plans to sell of some of its acreage in Texas and expand its operations in Louisiana and Canada."
https://www.axios.com/newsletters/axios-generate-5d9493ae-9f0d-4cf7-9c96-149f7172c073.html?chunk=2#story2
New VC firm raises $92 million in cleantech cash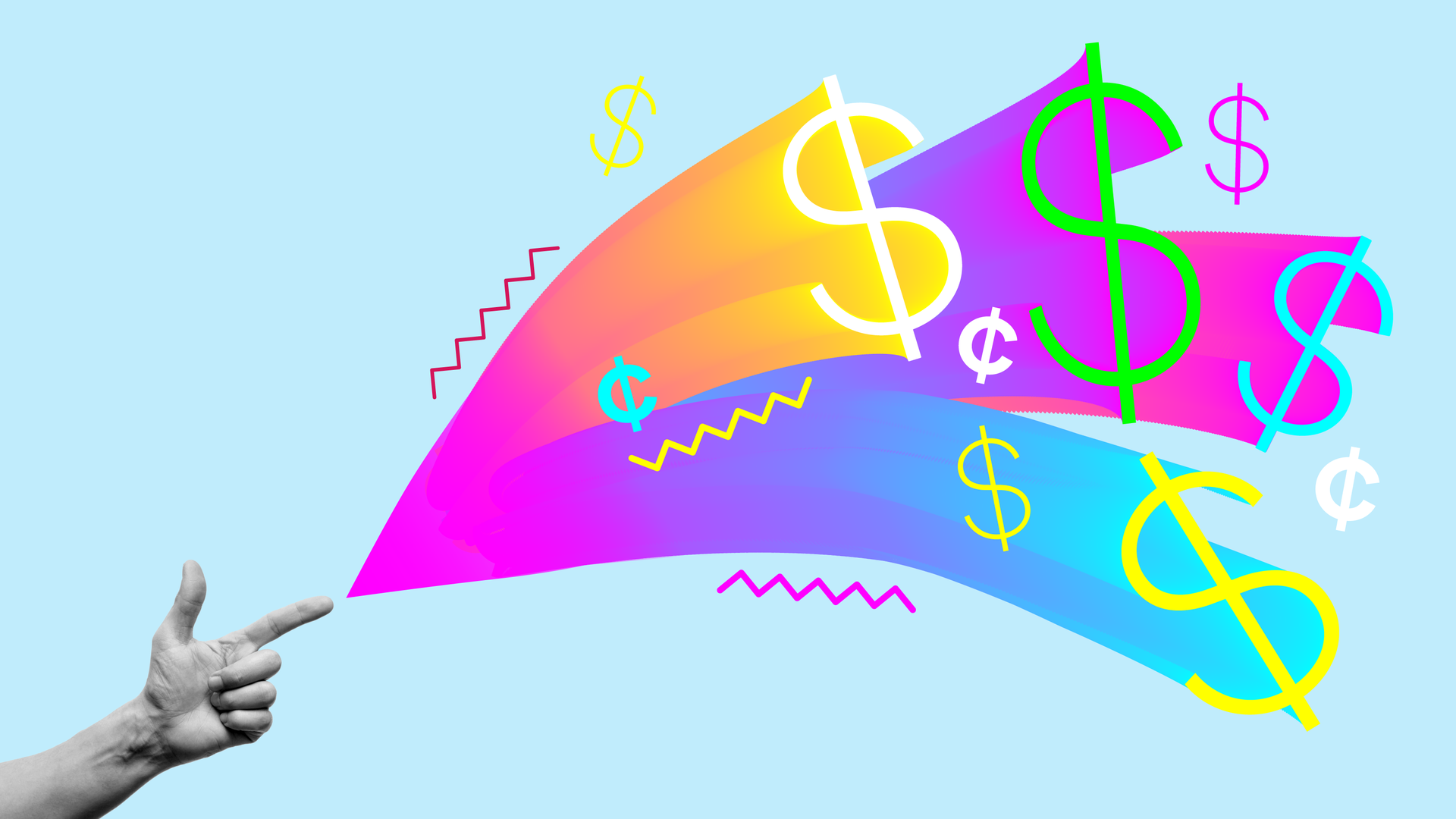 My colleague Kia Kokalitcheva reports from California...
Congruent Ventures, a new firm led by veteran clean energy VCs Abe Yokell and Joshua Posamentier, has raised $92 million in funds to back early-stage companies focused on sustainability-related technology.
Why it matters: A decade ago, a surge in appetite for investing in cleantech ended in disappointment and losses. Congruent's partners say things are different this time.
In part, it's because companies working in sustainable tech, including alternative energy, automotive and material science, can outsource more infrastructure and resources — similar to the way that Amazon Web Services made building internet apps and services easier.
Institutional investors are also regaining interest now as they increasingly want to divest from traditional energy like fossil fuels, according to Posamentier.
Notable investors: The University of California and climate-related VC firm Prelude Ventures are investors in Congruent's fund.
https://www.axios.com/newsletters/axios-generate-5d9493ae-9f0d-4cf7-9c96-149f7172c073.html?chunk=3#story3
Scott Pruitt's careful defense
On the record: Embattled EPA administrator Scott Pruitt has begun a careful defense of his living arrangement during part of 2017, when he paid $50-per-night for a room in a Capitol Hill condo owned by the wife of an energy lobbyist.
Quick take: Pruitt's interview with the conservative Washington Examiner, combined with a carefully staged event yesterday on auto regs where he did not take reporters' questions, shows that he's trying to avoid the kind of freewheeling exchanges that could deepen his peril.
Where Trump stands: The president made a kind of cryptic comment yesterday when asked about Pruitt, telling reporters in the White House that "I hope he's going to be great," according to a pool report.
Still, according to Bloomberg, President Trump directly told Pruitt on Monday that his job was safe despite the "mounting scrutiny" of his condo arrangement, hiring practices and travel. The White House chief of staff told Pruitt the same thing yesterday, they report.
Yes, but: It's kind of hard to really assess anyone's status in Trump-world, so...insert shruggie emoji here.
Thought bubble: One thing working in Pruitt's favor is that firing him would further slow the careful bureaucratic and legal spadework needed to unwind Obama-era climate and environmental regulations — something Trump is very gung-ho about.
In Congress: Per HuffPost, 2 Florida GOP House members — House Climate Solutions Caucus co-chair Carlos Curbelo and the retiring Ileana Ros-Lehtinen — yesterday became the first GOP lawmakers to call upon Pruitt to step down.
Go deeper: The Washington Post has a story that covers a lot of ground on the multiple controversies swirling around Pruitt.
https://www.axios.com/newsletters/axios-generate-5d9493ae-9f0d-4cf7-9c96-149f7172c073.html?chunk=4#story4
A lower carbon power mix — visualized
This is useful: Carnegie Mellon University just published an updated look at carbon emissions trends and data for the U.S. power sector that includes fourth-quarter and full-year 2017 information.
Why it matters: It gauges progress in wringing heat-trapping gases from what was, until recently, the largest source of U.S. carbon dioxide emissions (but has now fallen behind transportation).
Big picture: Carnegie Mellon's Costa Samaras tells Axios that total power-sector CO2 emissions last year fell to their lowest level since 1988, and that 2017 joined 2016 as the first two years that more total power came from gas than coal.
What the new data shows:
"Total annual rolling CO2 emissions were 1,770 million metric tonnes, which was 27% lower than in 2005," a summary notes.
The measure of emissions intensity — that is, pollution per unit of energy output — shows that emissions in Q4 were 952 pounds of CO2 per megawatt hour, which is 4% below Q4 of 2016 and 28% below 2005 levels.
Total power generation was up 2% in Q4 compared with a year earlier, though coal-fired output was down 6%.
A few more comparisons of Q4 2017 to the same stretch in 2016: Natural gas was up 4%, wind generation rose by 13% and solar went up by 30%.
To be sure: The renewables are growing from a small base. Wind and solar combined were 9% of U.S. generation in Q4.
https://www.axios.com/newsletters/axios-generate-5d9493ae-9f0d-4cf7-9c96-149f7172c073.html?chunk=5#story5
EPA fills ethanol policy void with ad-hoc waivers
Via my Axios colleague Amy Harder...
The EPA appears poised to grant refineries waivers to avoid complying with a U.S. biofuels mandate, a Reuters report Tuesday suggests.
Why it matters: This haphazard approach is the likely outcome after several meetings with Trump and various stakeholders failed to reach a compromise and Congress is moving slowly on any overhaul effort.
"Without regulatory or legislative reform, we have been expecting a 'muddle through' scenario where EPA Administrator Scott Pruitt flexes existing authorities to in effect waive some [renewable fuel standard] requirements."
— Neelesh Nerurkar, analyst at ClearView Energy Partners, an independent research firm
What they did: EPA granted refiner Andeavor waivers for 3 of its smaller refiners from the mandate, which requires refineries to blend ethanol with gasoline. Reuters says more waivers, which have traditionally been used sparingly, are expected, as over 30 refineries have applied, according to its sources.
"In a typical year, the EPA would receive about 12 to 15 requests for hardship exemptions and would grant about half of them, a former official familiar with the program told Reuters."
Go deeper: The swamp's tug-o-war over America's ethanol mandate.
https://www.axios.com/newsletters/axios-generate-5d9493ae-9f0d-4cf7-9c96-149f7172c073.html?chunk=6#story6
Worth your time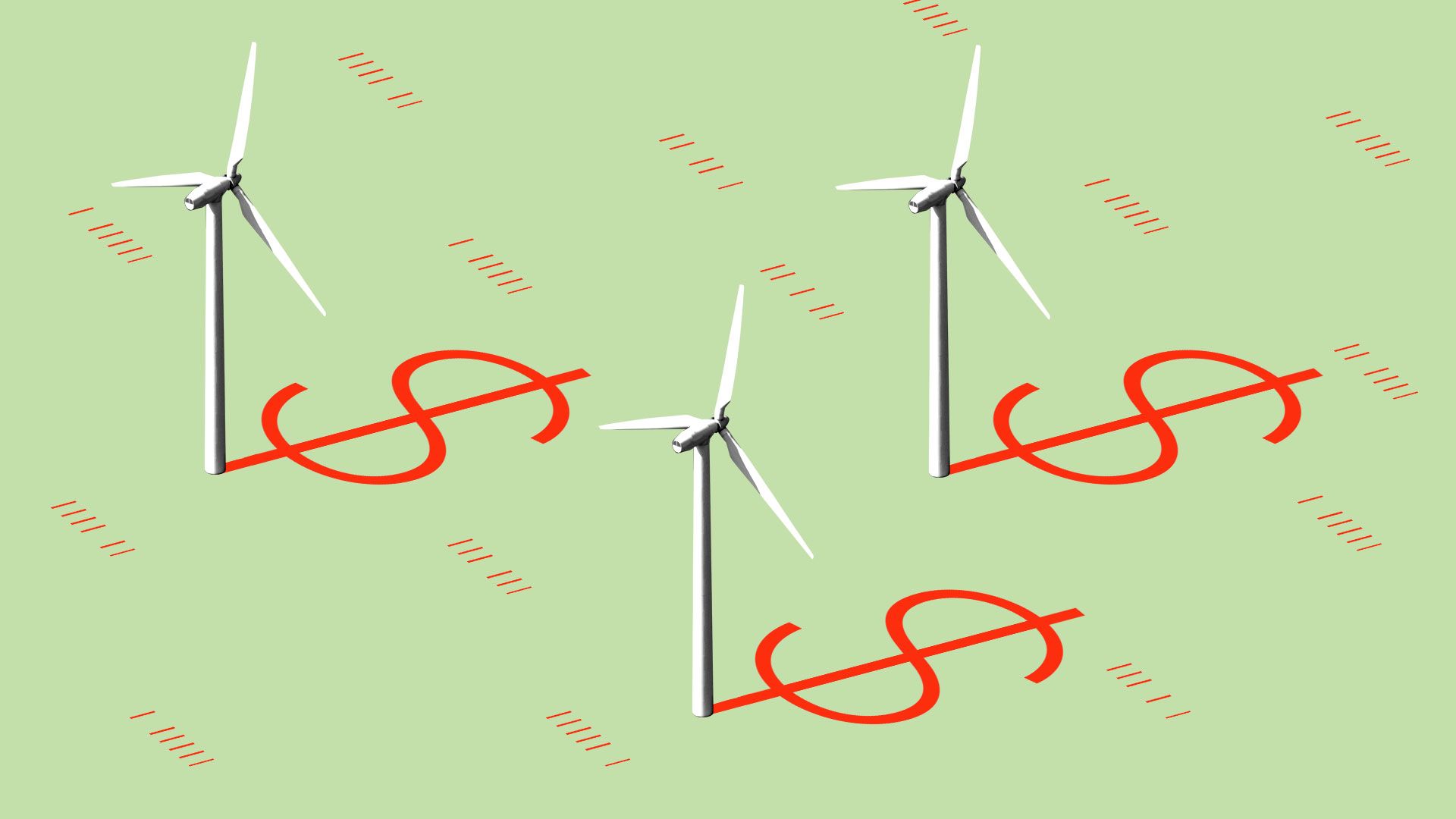 Illustration: Lazaro Gamio/Axios
Looking forward: The latest edition of the quarterly Axios Future Trends newsletter dropped yesterday.
Axios subject-matter experts bring you an exclusive look ahead at 11 topics including politics, tech, foreign affairs and, of course, energy.
Oh, and it has some very cool illustrations, including the one above.