Axios Generate
October 27, 2022
👟 Off we go! Today's newsletter has a Smart Brevity count of 1,231 words, 5 minutes. 
📬 Did a friend send you this newsletter? Welcome, please sign up.
🎶 This week marks 30 years since Sade released the album "Love Deluxe," which provides today's intro tune...
1 big thing: A fossil decline comes into view
The International Energy Agency, for the first time, is projecting a "noticeable peak in overall fossil fuel consumption within this decade" under nations' existing policies, Ben writes.
Why it matters: While IEA's latest World Energy Outlook sees "distinct signs of change," the trends "do not yet amount to a paradigm shift" consistent with Paris Agreement goals.
Driving the news: IEA sped up projections for a peak due largely to lower estimates of gas demand, which it now sees reaching a plateau by decade's end.
The report says a mix of policy, market and tech forces are driving the trends: higher gas prices spurred by Russia's war on Ukraine, cost-competitiveness of renewables, and stronger low-carbon energy, and efficiency policies (including Europe's response to Russia's attack).
IEA also sees coal demand peaking within a few years and declining faster than in prior analyses, while oil consumption reaches a high point in the mid-2030s and plateaus.
Zoom in: Under IEA's "stated policies" scenario, fossil fuels' share of the global mix falls sharply in coming decades, but remains slightly above 60% in 2050.
That's projected to bring a global temperature rise of 2.5°C above preindustrial levels by 2100, far past the main Paris target of 1.5°C but a much better outcome than projected a few years ago.
If countries actually enact emissions-cutting pledges they've made, IEA sees a long-term rise held to 1.7 °C, but cautions that "it is easier to make pledges than to implement them."
2. More key findings from the big IEA report
⛏️ Production of key minerals needed for tech like EVs and renewables must grow a lot — and soon — to meet nations' climate pledges, let alone what's necessary for the path to net-zero emissions in 2050, per IEA.
🌍 There's no going back to normal. "International energy trade undergoes a profound reorientation in the 2020s as countries adjust to the rupture of Russia-Europe flows, which is assumed to be permanent."
Another lasting change: Russia is diminished. IEA does not expect all Russian oil and gas flows that once went to Europe to find a new home, "bringing down Russian production and global supply." Bloomberg has more.
➡️ The report hedges a bit but generally sees Russia's invasion as a catalyst for low-carbon energy transition, despite some short-term movement back toward coal. The NYT has more.
🤔 This is kind of wonky but IEA's hypothetical net-zero path sees way less carbon capture and removal than roadmaps from the UN's Intergovernmental Panel on Climate Change. Check out page 132.
📉 The global economy has become more resilient to oil shocks. In 1973, adding $10,000 of value required 5.6 barrels of oil, now it's about 2.4 barrels.
3. Shell boosts payouts as Big Oil earnings begin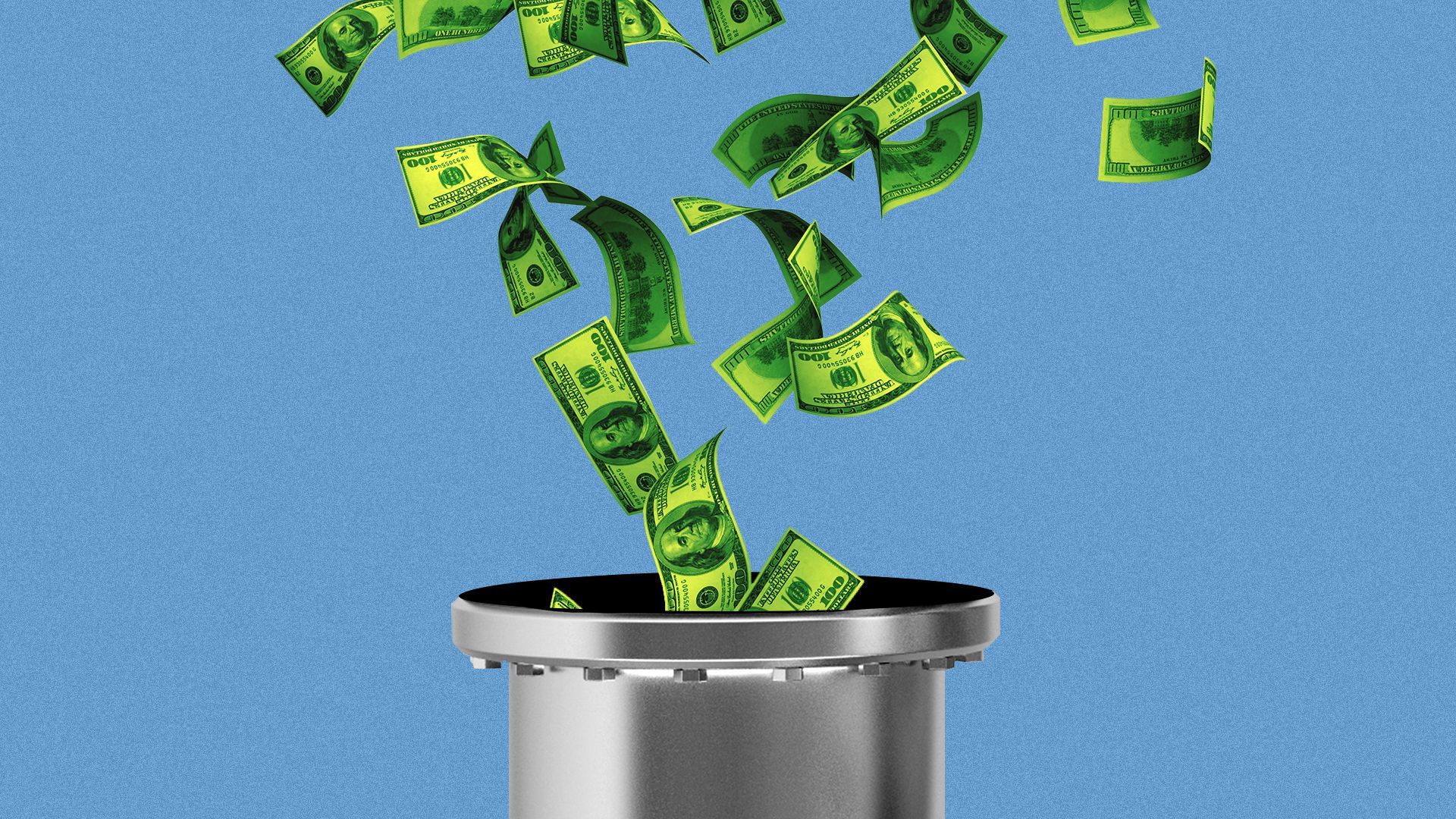 Shell this morning posted a $9.5 billion Q3 profit and said it would boost share buybacks and dividends, Ben writes.
Driving the news: The company announced another $4 billion in buybacks in coming months and plans to hike dividends by 15% in Q4.
The big picture: Results this morning from Shell and TotalEnergies, which posted a record $9.9 billion profit, reflect high commodity prices.
They come as oil-and-gas majors' profits and capital allocation strategies arrive at a time of high political scrutiny on both sides of the Atlantic.
Reuters reports that Shell's haul will likely "intensify" calls in the U.K. and EU for new "windfall" taxes on energy companies amid high gas and power bills.
The big earnings also come as oil-and-gas industry investment in large new projects has been ticking back up but remains far below levels seen in the mid-2010s and even pre-pandemic levels, per IEA.
The intrigue: "Rather than plow that cash into large new oil-and-gas projects, companies have returned tens of billions of dollars to investors, stoking political scrutiny in the U.S. and Europe as high prices for gasoline and natural gas have crippled consumers and fueled recession worries," the WSJ reports.
4. "Emissions gap" sets course for 2.8°C of warming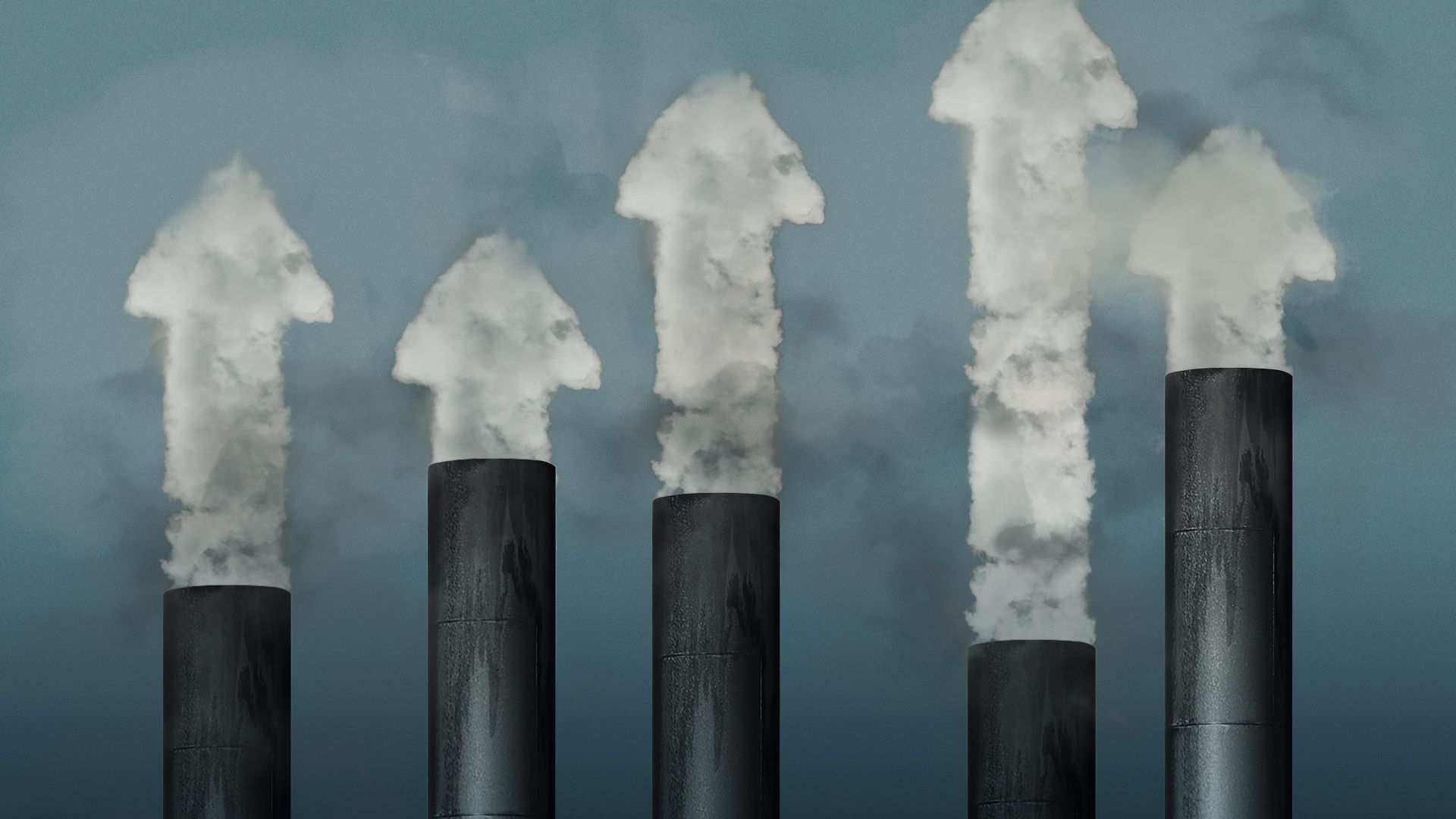 The world is hurtling toward between 2.6°C and 2.8°C (5.04°F) of warming above preindustrial levels by 2100 barring major new steps, a new United Nations analysis warns, Andrew writes.
Why it matters: That's way beyond the 1.5°C target the Paris climate agreement set to avoid the most disastrous impacts of climate change.
Driving the news: The 2022 "Emissions Gap Report," out this morning, shows the difference between where countries' emissions need to be to meet the Paris Agreement's targets, and what all of their pledged emissions cuts would actually achieve.
The big picture: This year's gap report, combined with another analysis released yesterday, sets a sobering scene for the upcoming COP27 climate talks in Sharm el-Sheikh, Egypt. There, countries will be pressed to slash emissions further.
The annual analysis has a faint silver lining, in that the upper range of projected warming has declined over time. A decade ago, it was as high as 4°C (7.2°F).
That upper range has come down because of the rapid deployment of renewable energy technologies, advances in climate science and other factors.
"The report makes it clear that progress has been made," said Zeke Hausfather, climate research lead at Stripe, via email.
Between the lines: Studies have made it increasingly evident that potentially catastrophic consequences of global warming are likely to occur at lower warming thresholds than previously thought.
5. Chris Sacca is wary of hydrogen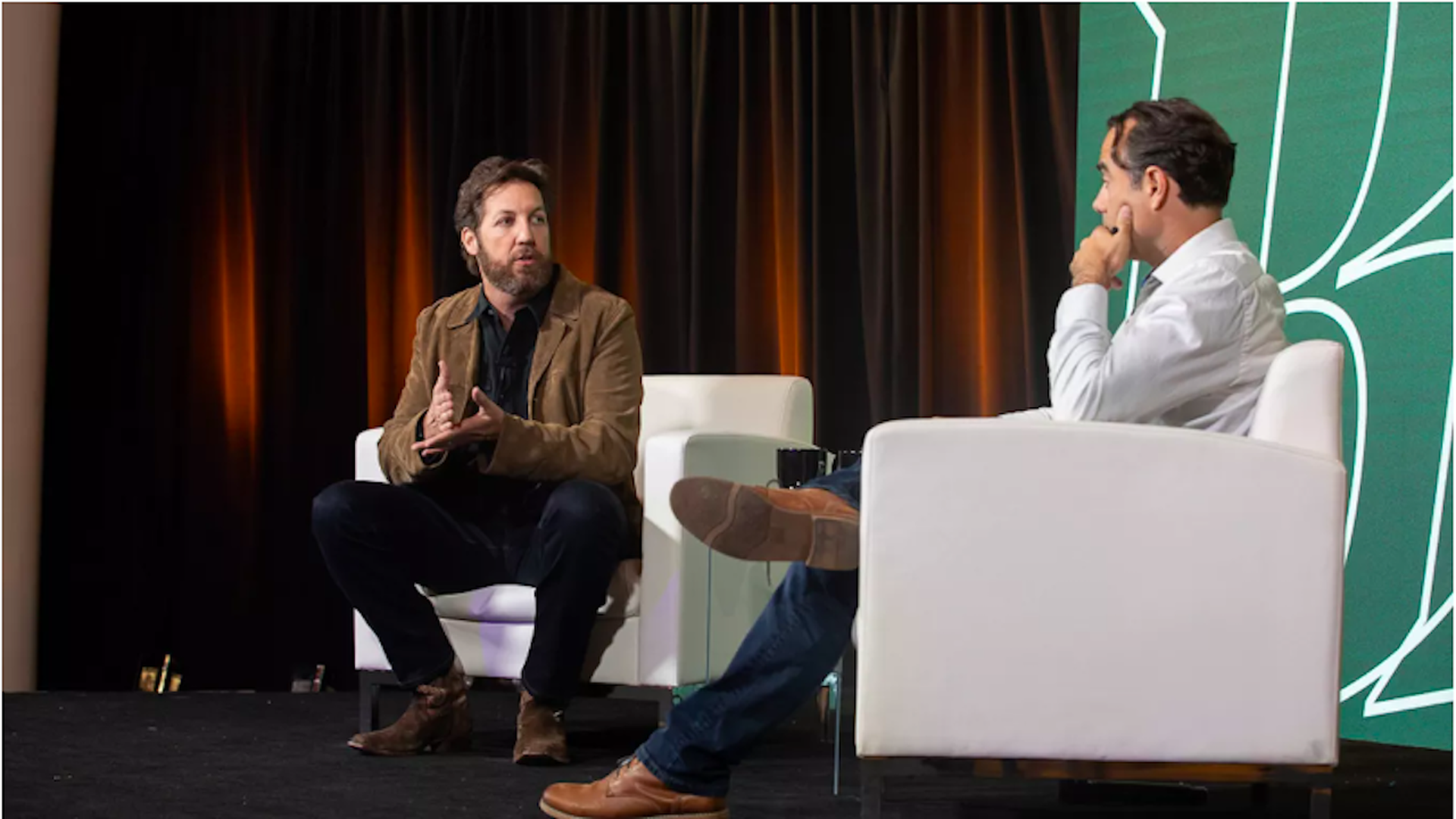 Lowercarbon Capital founder Chris Sacca is souring on hydrogen startups and direct air capture, instead leaning toward startups that accelerate natural forms of carbon capture, he said at the Axios BFD event yesterday.
Why it matters: Lowercarbon is one of the most active investors in climate tech and can help accelerate investment from other groups when it stakes its claims, Axios' Megan Hernbroth reports.
What he said: "It was such a buzzword that a lot of money went into it and valuations are out of control," Sacca said of startups working on hydrogen applications.
"There was too much focus on direct air capture for sequestration, to the point where it is throwing the whole sector under the bus. They probably emitted more carbon flying to the ribbon cutting than it will ever take out of the air," he added.
6. Warming daily temperatures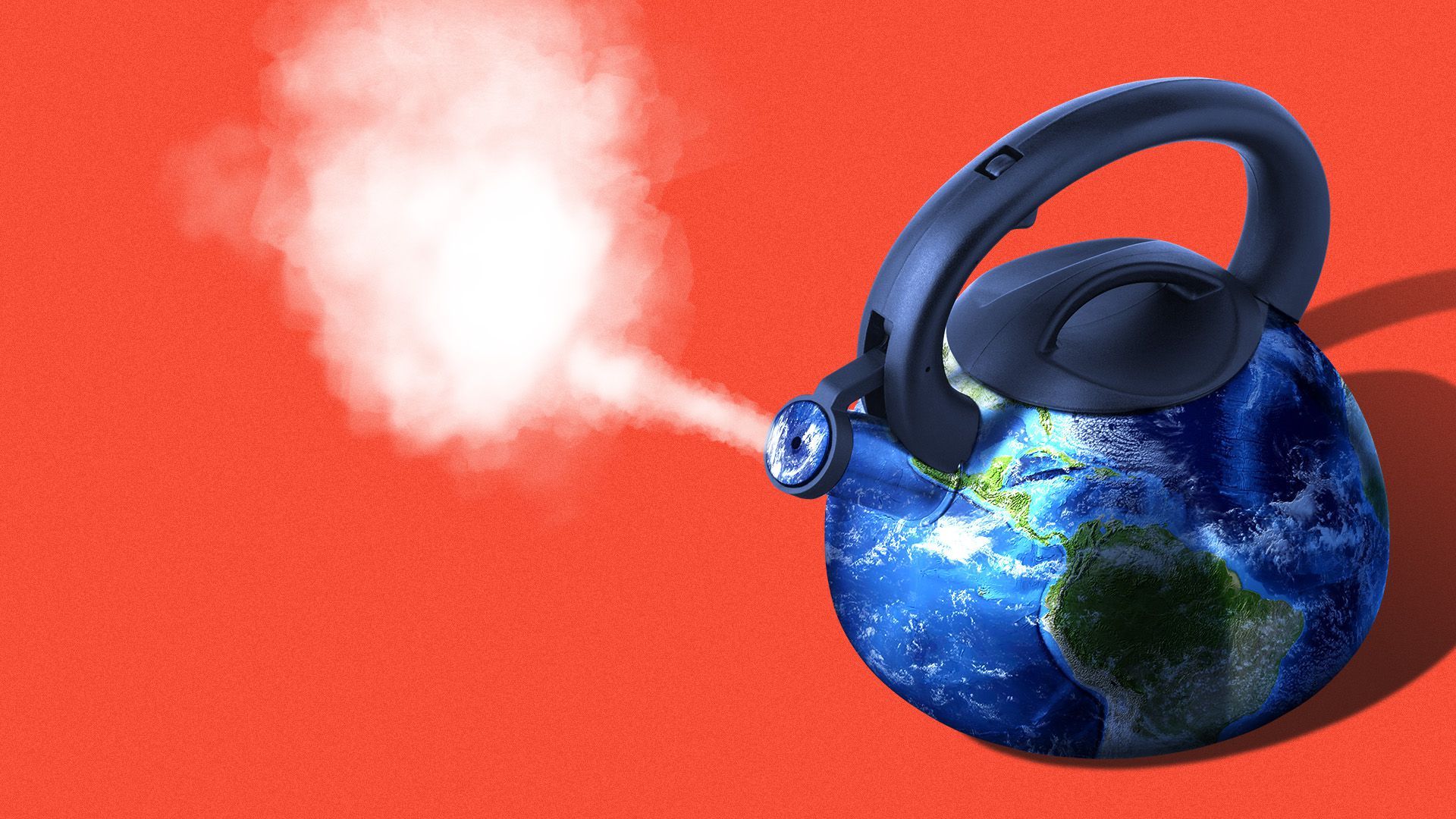 Human-caused climate change made everyday temperatures warmer for 7.6 billion people last year, according to a new analysis by research and news nonprofit Climate Central, Axios' Ayurella Horn-Muller reports.
The big picture: Impacts of the warming planet on daily temperatures are being felt by roughly 96% of the world's population, with the strongest influences in cities across developing countries.
Context: Researchers measured the influence of climate change on daily average temperatures for 1,021 major global cities between Oct. 1, 2021, and Sept. 30, 2022.
What they found: On any given day over the last year, at least 200 million people experienced temperatures that climate change made more likely, the analysis shows.
Cities in small island developing states had the highest average Climate Shift Index (CSI) scores, meaning climate change has had the clearest influence on their day-to-day temperatures.
Our thought bubble: With COP27 just around the corner — and loss and damage payments for developing nations likely on the agenda — these findings further magnify the unequal impacts of climate change.
"Look at places like the equatorial regions in Africa, the equatorial regions in South America, the small island nations," Climate Central's Andrew Pershing told Axios. "They're just living in a climate that is radically different than what it would be if we didn't have extra CO2 in the atmosphere."
🙏Thanks to Mickey Meece and David Nather for edits to today's newsletter. We'll see you back here tomorrow!