Axios Generate
January 12, 2018
Good morning and happy Friday! A quick housekeeping note: Generate will not publish on Monday, which is Martin Luther King Jr. Day.
Have a nice weekend and we'll see you back here on Tuesday. Let's dive in...
Scoop: BP CEO talks natural gas exports in Alaska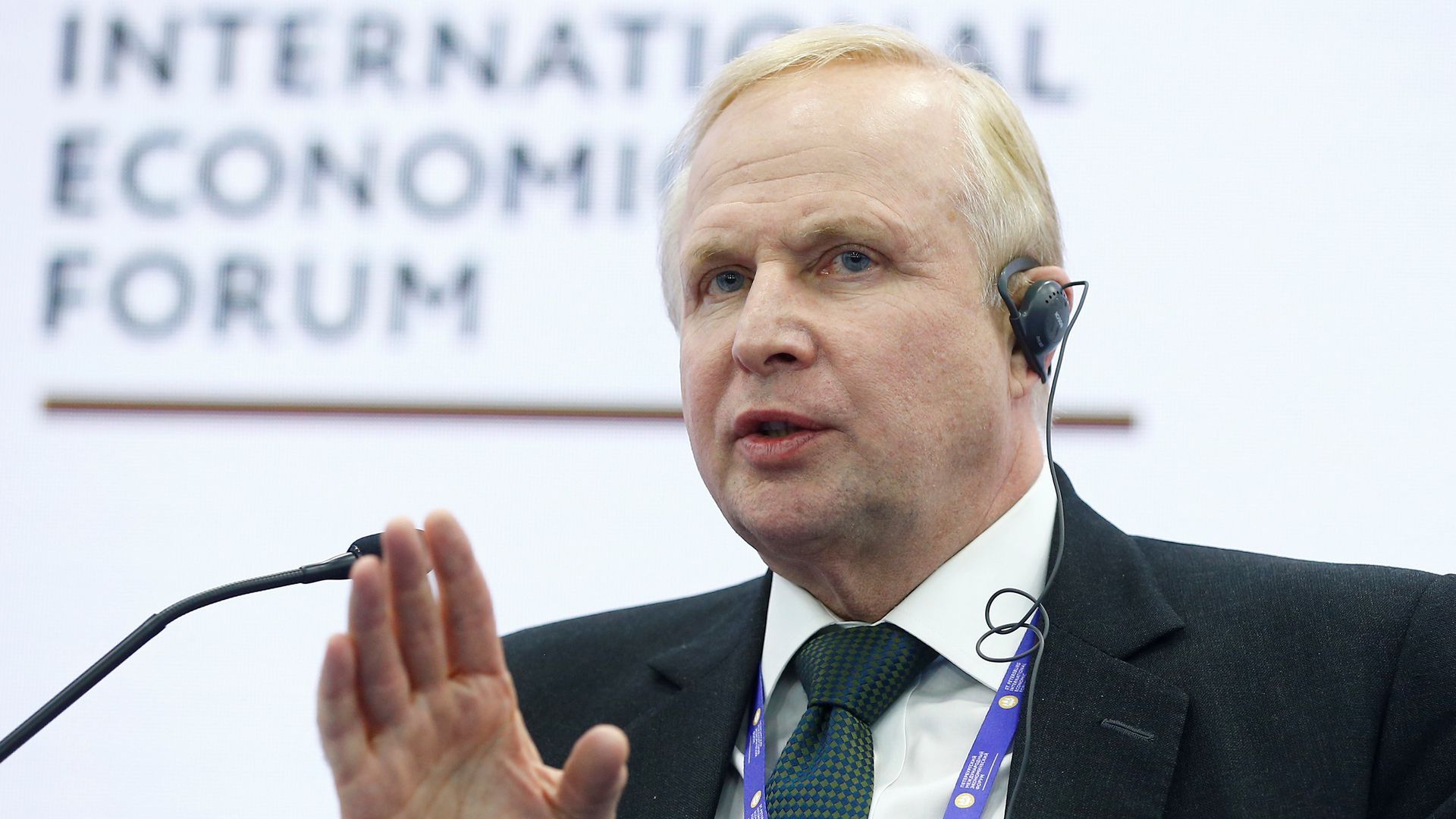 My colleague Amy Harder looks at the latest wrinkle in what could become a big natural gas deal...
BP CEO Bob Dudley just visited Alaska to discuss with Gov. Bill Walker the producer's potential involvement in a massive liquified natural gas export project there, Dudley tells Axios in an exclusive interview this week.
Why it matters: BP's consideration gives potential credence to the $43 billion project proposed in November, when many analysts had doubted the proposal would actually come through given the lack of details and firm commitments at that time. However, BP produces oil in the Prudhoe Bay region and those natural gas resources could feed the proposed export terminal, Dudley says.
Quoted: "It's a large resource, and the world is going to need natural gas, particularly Asia," Dudley said in an interview over lunch Tuesday in BP's Washington office. "We're exploring with the state ways to make that resource find a market."
Flashback: The state of Alaska, alongside President Trump, announced in November a proposed deal where China's biggest state-owned oil company, Sinopec, one of its top banks, and sovereign wealth fund would invest billions of dollars to develop a pipeline and export terminal to export U.S. LNG to Asia.
Tech focus: GM rolls out driverless electric car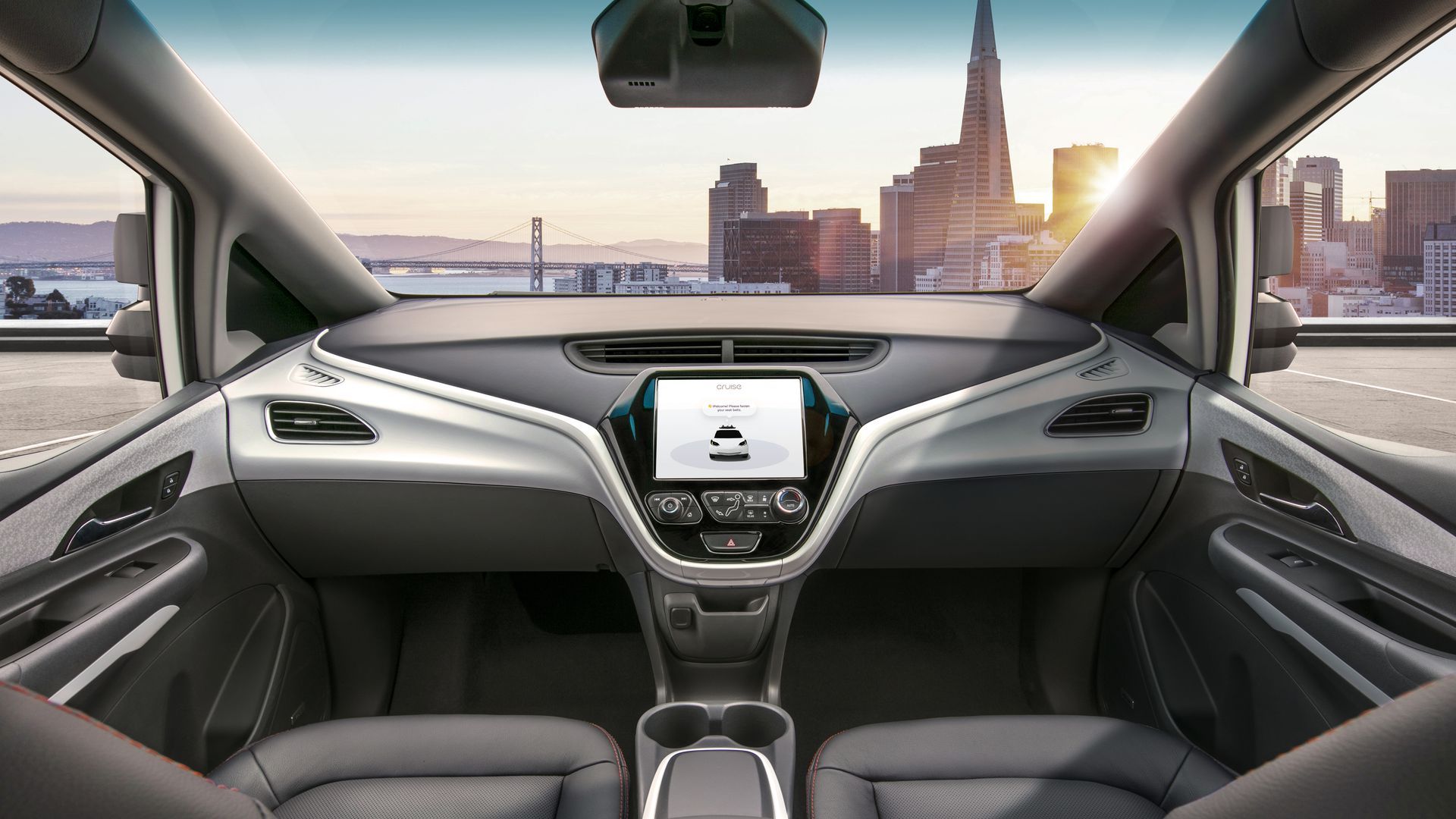 My colleague Kia Kokalitcheva reports...
Cruise, General Motors' autonomous vehicle unit, plans to mass produce a self-driving car without a steering wheel or pedals by 2019, the company said on Thursday. It says it has submitted a safety report as well as an application to regulators to approve the design, its fourth-generation model.
The vehicle is a version of GM's existing Chevy Bolt electric car.
Why it matters: A number of analysts say that the growth of autonomous vehicles and ride-sharing will be among the forces that spur wider deployment of electric cars.
Caveat: Though 2019 is a year away, only seven states currently allow for driverless cars, and Cruise's home state of California is in the process of passing a bill to allow for this. It has also applied for needed exemptions to federal regulations.
Oil briefly revives "That 70s Show"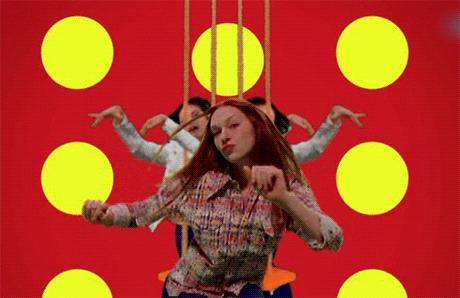 Breaking through: Brent crude oil prices rose above $70-per-barrel for the first time in a little over three years in trading yesterday before falling back slightly, while WTI, the U.S. crude benchmark, also rose to its highest levels since late 2014.
The latest: Via the Wall Street Journal, "Oil prices slipped off a three-year high on Friday after China reported a fall in monthly crude imports."
Why it matters: Yes, prices remain modest compared to the first half of the decade, which saw prices above $100 in several years. But if prices keep climbing (a big if, to be sure), it could provide a political lift for the White House as it pushes for expanded industry drilling access.
More broadly, higher prices will come as a relief to petro-states including Saudi Arabia (especially as it plans the massive IPO of state oil giant Aramco) and Russia that rely heavily on crude revenues for federal spending.
What's next: Keep an eye on the next round of federal forecasts next month to see if the Energy Information Administration again boosts its U.S. production outlook.
As we reported here, this week EIA boosted its 2018 outlook by several hundred thousand barrels to project that U.S. production will average 10.3 million barrels per day this year and crack the 11 million mark late next year.
The prior annual average record is 9.6 million in 1970.
Be smart: A note yesterday from RBC Capital Markets analyst Michael Tran said global crude market fundamentals have reached their "healthiest state in several years."
Yes, but: "While the fundamental backdrop remains constructive, we believe that it is premature to expect further upside to be sustainable, at least until the market gains a better grasp of the pace of US production growth given that prices have trended well into the self-described sweet spot for shale producers," Tran cautions.
Good weekend listens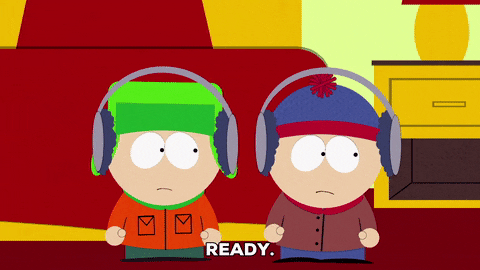 Here's a few energy-themed podcasts to keep you company while doing whatever you do with headphones on...
Lay of the land: Amy joined Greentech Media's Energy Gang for a wide-ranging chat about federal and congressional energy policy in the Trump age.
EVs: The most recent edition of More Power To You looks at a multi-stakeholder coalition trying to advance vehicle electrification in New Jersey, and the prospect for similar efforts in nearby states.
Corporate renewable deals: The latest episode of Energy Policy Now, from the UPenn's Kleinman Center for Energy Policy, looks at the state of corporate deals to directly buy renewable power.
Why it matters: Growing use of power purchase agreements are an increasingly prominent driver of renewables development outside state and federal policies.
The ANWR mystery: The latest episode of Platts Capitol Crude looks at the history and intrigue around of the most closely held secrets in the oil business, which is the results of the only exploration well ever drilled in the Arctic National Wildlife Refuge back in the 1980s.
Why it matters: The big tax bill signed into law opens ANWR to drilling, but the degree of industry interest in exploration there is a wildcard.
Focus on fracking: The new episode of Columbia Energy Exchange is an in-depth chat with Daniel Raimi about his new book on the risks and benefits of the U.S. shale boom.
The discussion touches on local effects as well as the global outlook. One conclusion is that for the U.S. as a whole, the shale boom has been beneficial, but at a local level, "the question is more complex" due to air pollution and other effects.
On climate: "Over the next 20 or 30 years, cheap natural gas, as well as this increased supply of oil probably means that the shale revolution is roughly a net zero benefit or cost in terms of CO2 emissions. But what cheap natural gas does do is, it provides a window of opportunity for climate policy."
What's new in the offshore drilling fight
A few more wrinkles in the near-term battle over long-term offshore oil-and-gas development...
Zinke's calendar: Amy reported last night that according to the Interior Department, Secretary Ryan Zinke spoke yesterday with South Carolina's GOP governor, who opposes leasing off his state's coast, and will speak on same topic today with governors of Delaware, California and North Carolina.
The big question: How will Interior ultimately put substance to Zinke's surprise announcement Tuesday that Florida is off the table in the 2019-2024 offshore oil-and-gas leasing plan?
"Interior's definition of 'Florida' could potentially leave room for the agency to include highly prospective areas of the Eastern Gulf of Mexico (GOM) in the final plan," writes ClearView Energy Partners in a note yesterday.
Why it matters: The oil-and-gas industry is eager to explore for what could be large and accessible hydrocarbon deposits in the Eastern Gulf, so the details of the final plan that eventually emerges from the long bureaucratic process are a big deal.
Go deeper: Bloomberg has more on this question here.
White House posture: Press Secretary Sarah Sanders sought to shift the focus away from Florida's vague exemption from leasing in the 2019-2024 plan — which critics call a political gift to Gov. Rick Scott as he weighs a Senate run — and toward the wider White House energy message.
Asked yesterday about whether the Florida carve-out was political, she replied:
"Look, the President is a massive advocate for America not just being energy-independent, but being energy-dominant. That's just part of that process, is the offshore drilling. That's why it's opened up for public comment. There are going to continue to be negotiations. We're going to continue to look for places and ways that we can make America more energy-dominant."
On my screen, part 1: LNG and offshore wind
Renewables: Yale Environment 360 has a good look at the emergence of offshore wind development in the U.S. after "years of false starts and delays." There are several factors driving long-awaited takeoff of U.S. offshore wind, per Yale:
Sophisticated turbine technologies and economies of scale have lowered costs.
Wind farms can be built in deeper water farther offshore, significantly lessening the public's concern about seeing turbines close to the coast, due to advances in construction.
Northeast and mid-Atlantic states, plus California and Hawaii, are pushing development.
Some European wind turbine manufacturers, as well as several U.S. firms, have decided to locate R&D and wind turbine production facilities in the U.S.
LNG: An interesting blog post at UPenn's Kleinman Center for Energy Policy explores the ramifications of the Russian company Novatek's recently launched Yamal LNG project in the Arctic, which is slated to provide shipments to Asia and Europe.
It could create problems for Russian state gas giant Gazprom, writes Anna Mikulska, an expert in European and Russian energy with Rice University. She explains why the project "does not bode well for Gazprom's position in Europe, as its list of competitors will expand from Norway, Qatar, and the U.S. to include also a Russian company."
On my screen, part 2: EVs and nuclear power
EVs: The New York Times unpacks what the survival of the EV tax credit, which was in jeopardy during Capitol Hill tax negotiations, means for different automakers.Here's a snippet:
"[A]s now structured, the tax credit puts Tesla and G.M. at a competitive disadvantage, especially compared with foreign rivals who are just starting to ramp up electric vehicle sales in the United States. The tax credit begins to phase out after a company sells 200,000 electric vehicles — a threshold both Tesla and G.M. are expected to reach this year."
Nuclear power: The San Francisco Chronicle reports on the decision by California state regulators that the Diablo Canyon nuclear plant will close in 2025.
"The unanimous vote by the California Public Utilities Commission will likely bring an end to nuclear energy's long history in the state. State law forbids building more nuclear plants in California until the federal government creates a long-term solution for dealing with their waste, a goal that remains elusive despite decades of effort," they note.