August 16, 2018
Hello again! And happy birthday to Madonna, who gets us going with her best song...
1 big thing: China's nuclear power ambitions
Axios' Zach Basu reports ... If China achieves the targets outlined in its Energy Development Strategy Action Plan, it will become the world's nuclear energy leader and fundamentally change the global trajectory of the nuclear power industry.
The big picture: It's not a foregone conclusion that China will follow through on its plans, especially with the public resistance stemming from the 2011 Fukushima meltdown in Japan. But if Chinese President Xi Jinping and his administration decide to press on, China will be solidly on track to dominate the nuclear landscape.
The backdrop: In 2005, China began planning an aggressive increase in nuclear generating capacity, with a 15-year trajectory in mind. That has the country's energy future set to reach a crossroads in 2020, when the Communist Party will craft its 14th Five Year Plan.
China is the world's largest consumer of energy, but in transitioning to a more sustainable pattern of economic growth, its government has committed to moving away from coal toward cleaner, lower carbon fuels, per the 2018 BP Energy Outlook.
The country's nuclear sector relies almost exclusively on light water reactors, long considered "a safe bet" and the international norm for nuclear power, according to Mark Hibbs, a senior fellow in Carnegie's Nuclear Policy Program. But since the 1980s, China has been engaging in research and development of "fast-neutron" reactors, which are vastly more efficient.
Until now, no country has succeeded in bringing this technology to an industrial scale because of the complexity, high costs and safety risks. In fact, most countries have suspended development of fast-neutron reactors for the last 15 years. So if China were to successfully convert its R&D into commercial deployment, it would significantly change the landscape of nuclear energy.
Projections for China's nuclear ambitions depend on a range of factors, but Hibbs says that pre-Fukushima, experts had the figures pegged at 100 power plants by 2030 and more than 400 by 2050.
Yes, but: Some of the assumptions that Chinese leaders made when they first hatched plans for the nuclear expansion are looking shaky, so the buildout they envisioned is hardly a foregone conclusion.
Go deeper: Read Zach's full story in the Axios stream.
2. The fast-moving Tesla story
A few developments in CEO Elon Musk's rocky move to take electric automaker Tesla private...
SEC probe: The Securities and Exchange Commission has subpoenaed Tesla about its take-private plan and Musk's unverified claim that he has "funding secured," Fox Business Network's Charlie Gasparino reported Wednesday.
Why it matters: Subpoenas signal that the SEC's ongoing probe has intensified, and traders reacted by sending Tesla's stock down by 2.57% on Wednesday, although the drop was even sharper earlier in the day before it rebounded.
Threat level: "The SEC opens formal investigations when it thinks that a violation of law has occurred and that a probe is justified given the nature of the suspected misconduct and the potential harm to investors," the Wall Street Journal reported.
Goldman Sachs' role: The investment bank confirmed it's working with Musk, and as a result will suspend its analysis of the company.
"Goldman Sachs is acting as a financial advisor in connection with a matter that is fundamental to the reasonable analysis of the rating and price target for this stock," the Wall Street powerhouse said in a note yesterday.
The big picture: In this lengthy story about Tesla, CFRA analyst Efraim Levy makes a good point when he tells Vox:
"While Elon Musk rationalizes that he doesn't want the challenges of the short-termism of publicly owned companies, he's benefited a lot by easy, cheap financing, either debt or equity issued, which would not be quite as available in a private market."
3. Fracking is getting very thirsty
The amount of water needed to develop new oil and gas wells via fracking has surged in recent years, and it's slated to keep rising, Duke University researchers conclude in a new paper.
Why it matters: It underscores the resource challenges, especially in arid regions like West Texas, accompanying the decade-old boom in fracking and horizontal drilling that has pushed U.S. oil and gas production to record levels.
What they're saying: "Previous studies suggested hydraulic fracturing does not use significantly more water than other energy sources, but those findings were based only on aggregated data from the early years of fracking," Duke earth scientist Avner Vengosh said in a statement.
The extraction technique, which unlocks hydrocarbons trapped in shale rock formations, involves high-pressure injections of water, sand and chemicals.
The details: The study in the peer-reviewed journal Science Advances looks at data for wells developed between 2011 and 2016 in major shale oil and gas regions.
Water use per well grew by up to 770% as the length of lateral wells has expanded, although the increase varies by region and was most pronounced in the oil-rich Permian Basin of West Texas and New Mexico.
Volumes of salty groundwater that come out of fracked wells — called flowback and produced (FP) water — in the first year of production has grown by up to 1,440%.
Threat level: Looking out to 2030, cumulative volumes of water for developing wells and the amount of FP water could expand much further still.
Go deeper: Read the full story in the Axios stream.
4. A Gulf drilling Rorschach test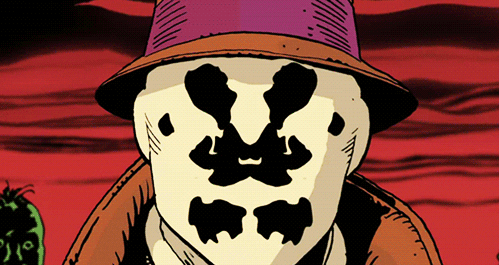 Yesterday's Gulf of Mexico lease sale drew $178 million in winning bids from oil companies, spanning 144 tracts in the region that cover around 800,000 acres.
But what that says about industry interest in the region is open to interpretation.
The big picture: The total was very modest by comparison to many sales in the past, including auctions in the mid-2000s, when high oil prices led to high bids totaling several billion dollars.
Reuters notes that oil companies showed "tepid interest." But it was still $53 million more than the $125 million in winning bids from the Gulf of Mexico sale last March.
What they're saying: "With an increase in competitive bids and dollar amount from the last round, companies demonstrated their continued confidence in the region," Wood Mackenzie analyst William Turner said in a short note.
He added: "Increased competition centering around more selective blocks close to infrastructure tells us that capital is returning to the Gulf of Mexico."
By the numbers: The largest single bid came from Hess, which offered $26 million for a block in the Mississippi Canyon region off Louisiana's coast. Exxon had the highest total amount of winning bids at $40.6 million.
All of Interior's data for the sale is here.
Between the lines: This S&P Global Platts story looks at companies' strategies in the sale, noting interest in frontier prospects that are long-term bets. From their piece...
"Bidders in Lease Sale 251 appeared more willing to focus on deepwater exploratory prospects than in the last couple of auctions, when companies chose acreage for its proximity to infrastructure and near-term production prospects, Mike Celata, regional Gulf director for the US Bureau of Ocean Energy Management, said."
5. On my screen: BP, electric flight, climate
Shale: The Financial Times has a deep dive about BP's recently announced $10.5 billion acquisition of BHP Billiton's U.S. shale assets, which makes BP a much bigger player in the Permian Basin and other plays.
Buzz: The piece explores BP's thinking behind its biggest deal in around 20 years. "BP's decision to make this big commitment to shale was based on its belief that it had at last worked out how to match or beat the cost and productivity performance of its smaller rivals," it notes.
Batteries: The Verge has a good look at the prospect of electrified flight at a time when a suite of companies — including big players like Boeing and Uber — are exploring aerial taxi tech.
The bottom line: The piece notes that while battery tech is advancing, electric flight is a heavy lift and nowhere close to commercial reality.
"For batteries to be at a point where they make sense in small-scale aviation, they will need to achieve about five times their current density," they report.
"At the current pace of battery and electric engine technology, it probably won't be until 2030 that even hybrid electric technology is used in commercial aviation."
Climate change: A new Quinnipiac University poll shows that 64% of voters say the U.S. should do more to combat climate change.
Yes, but: But as with most climate polling, the partisan divide is stark — 91% of Democrats polled hold that view, compared to 33% of Republicans.
Between the lines: The poll doesn't measure the intensity of voters' interest in the topic, but Pew Research Center polling over the years has shown that climate is a pretty low priority.