Axios Generate
July 31, 2017
Good morning, and welcome back to another Monday morning edition of Generate. For my latest Harder Line column, I tried to track down as many former EPA chiefs as I could to put into context Scott Pruitt's short but busy reign at the agency so far. Check it out below, and then you'll be hearing from Ben after that to get you up to speed on the rest of the latest news.
How America got its most powerful EPA boss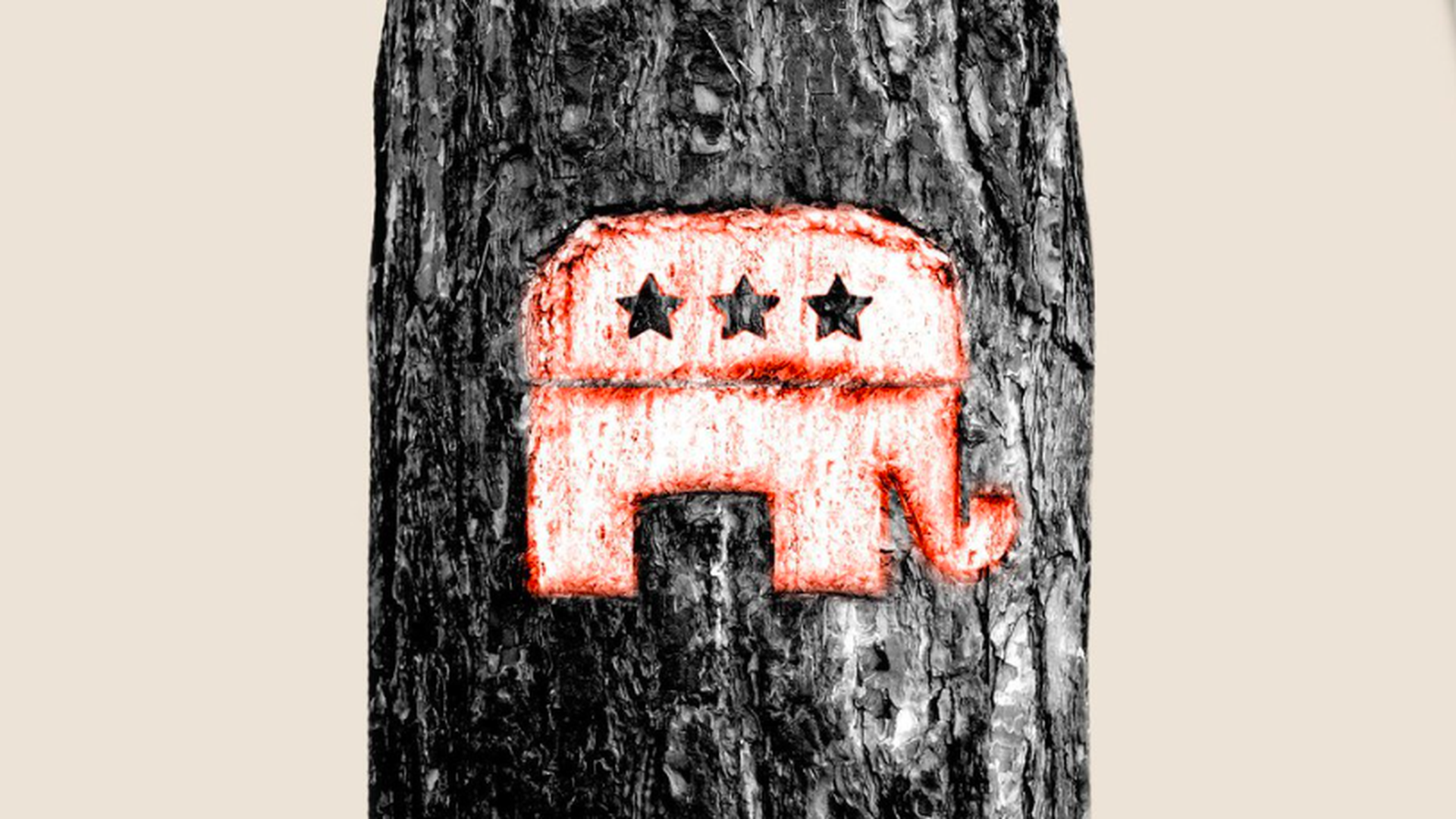 Scott Pruitt is the most aggressive leader of the Environmental Protection Agency in its almost 50 year history. But he didn't come out of nowhere, and in fact his ascendance to the agency is simply a reflection of the changing politics and policy of the past few decades.
My thought bubble: When the nonstop Twitter-sized news cycle makes everything seem like the biggest and newest deal ever, tracking down historical context is a worthy exercise. Pruitt's environmental views are actually in line with most of the Republican Party since Ronald Reagan was elected president in 1980. What's changed is how empowered Pruitt is under President Trump, the emergence of climate change as a top environmental issue, and a prior administration that was aggressive in its own right in issuing regulations.
In interviews with four former EPA bosses and many other longtime agency watchers, a clearer picture emerges of where Pruitt's still new but already controversial stint fits into EPA's history.
Click here for the rest.
Exclusive: Pro-Dem group launches new climate program
On Monday the pro-Democratic political and advocacy group American Bridge is launching a multi-pronged effort to attack White House global warming and environmental policies.
"Climate change presents an economic problem as well as an environmental one, and we're going to expose the dangers of Trump's agenda," American Bridge president Jessica Mackler says.
What they're doing: The "climate accountability project" includes digital ads, petitions, literature that local activists can use, and a new website designed to serve as an online "hub" for the efforts.
American Bridge did not provide its budget for the effort, but said it involve resources from a suite of their programs, including communications, research, tracking, media monitoring, and rapid response.
It's emphasizing what critics call the economic and public health downsides of White House policies like withdrawal from the Paris climate accord and nixing EPA's Clean Power Plan and Waters of the U.S. rule.
Quick take: The project is interesting in part because thus far, attacks on Trump's climate policies haven't been at the forefront of mainstream Democratic messaging and advocacy apparatus.
Your Generate host will be watching to see if Democratic lawmakers and officials start making climate a prominent part of the economic message they're trying to sharpen ahead of the 2018 mid-term elections.
Latest in oil
Sanctions: The Trump administration could announce oil-related sanctions against Venezuela as soon as today over the assembly elections that are a precursor to rewriting the constitution, according to multiple press accounts.
Per reports in CNN and the Wall Street Journal, an embargo of U.S. imports of Venezuelan crude oil is "off the table for now," but a live option is banning sale of U.S. crude and refined products to Venezuela.
Aramco: Saudi Arabia is mulling a possible oil-linked tax for state-owned oil company Aramco before its initial public offering, according to an exclusive Bloomberg report.
Markets: The prospect of sanctions are one of several factors that have pushed up oil prices in recent trading, Reuters reports.
Other forces influencing traders include falling U.S. stockpiles and OPEC's announcement over the weekend that officials with some parties to the production-limiting deal will meet next week to discuss ways to bolster compliance.
But price movements remained fickle on Monday, MarketWatch reports.
On my screen: lobbying, geoengineering, Clean Power Plan
Behind the scenes: Another new meeting record has been posted about EPA's upcoming proposal to nix the Clean Power Plan. This one shows a July 26 session between Trump administration personnel —including top White House energy aide Mike Catanzaro — and staff with the Edison Electric Institute, the big trade group representing for-profit utilities.
Why it matters: Killing former President Obama's big climate rule has been on the White House radar from day one, but the bureaucratic nitty-gritty of the effort is important because once the proposed regulation is issued, opened for comment and later finalized, it will face certain litigation.
Check out all the meetings posted to date here.
Lobbying: A few new filings of note in the disclosure database include the American Wind Energy Association, the industry's main trade group, bringing on Cassidy & Associates for work on siting issues...the company Deepwater Wind tapping Buchanan, Ingersoll & Rooney...and the solar company Sunnova Energy Corp. hiring HBW Resources.
Climate change: MIT Technology Review has an interesting interview with Harvard prof David Keith, head of the school's recently formed Solar Geoengineering Research Program.
Near-term and long-term: They chat about upcoming experiments in spraying particles at high-altitude to reflect more heat away from earth, and the ethics of eventual use of the technology at scale in the future.
Quoted: "With whatever [level of] CO2 we peak at, the question is: Would you rather have that peak alone and not know for sure what's going to happen, or have that peak alone and a little bit of solar geoengineering, so it is a little less total climate forcing? And we'll never know. Both are uncertain. But it sure looks like it's less risky to have a little bit of solar geoengineering."
Week ahead: Among the big second-quarter announcements remaining, oil-and-gas giant BP reports its results early tomorrow, while Tesla's results and call will be Wednesday.
New Tesla could be more important than the iPhone
My Axios colleague Steve LeVine has some good insight into the latest Tesla news. Take it away...
Elon Musk pulled off another glitzy product debut, producing an outpouring of exultant reviews from wowed journalists riding in his new mass-market electric, the Tesla Model 3, late Friday evening.
Among the nuggets of news in Musk's typically showy ceremony, he updated the count of pre-orders for the $35,000 electric — to more than 500,000, each putting down $1,000 for a place in line to buy the car. It's a third more than the official count of about 370,000 given last year.
Why it matters: If consumers truly embrace electric and autonomous cars, it could be more important in the big picture than the debut of the iPhone a decade ago: not only a seminal moment in tech and culture, but a transformation of energy and transportation, the biggest industries on the planet.
Hence, let's watch but withhold judgement: The mark of an indisputable shift will be millions of orders for multiple years running. As it stands, we have Tesla's cachet, built on years of setting the standard for vehicular cool; an impressive number of orders for a single year; and a thumb's up from the car's first riders. What we do not have yet is definitive proof of a mass market.
Potential energy fallout from health care vote
My Axios colleagues on the health care beat have a report in their Vitals newsletter this morning on how various conservative groups are positioning themselves after last week's Senate rejection of the GOP's bill.
Hardball: One of the conservative groups, FreedomWorks, isn't ready to move on from attempts to repeal the Affordable Care Act, and president Adam Brandon sees a lever to pull. He wants Senate GOP leaders to take away Alaska Sen. Lisa Murkowski's position as chairwoman of the Senate Energy and Natural Resources Committee — to see if she'll keep voting "no" on repeal after that.