June 18, 2018
Good morning, and Happy Father's Day to all the fathers out there, particularly my own. 
It seems a fitting week to tackle a topic I have family ties to, having grown up on a cattle ranch: the climate impact of beef. Bonus: There's a video of me taste-testing a plant burger that's so beef-like that it bleeds.
I'll share a glimpse of my latest Harder Line column, and then Ben Geman will get you up to speed on the rest of the news. 
1 big thing: The climate controversy over beef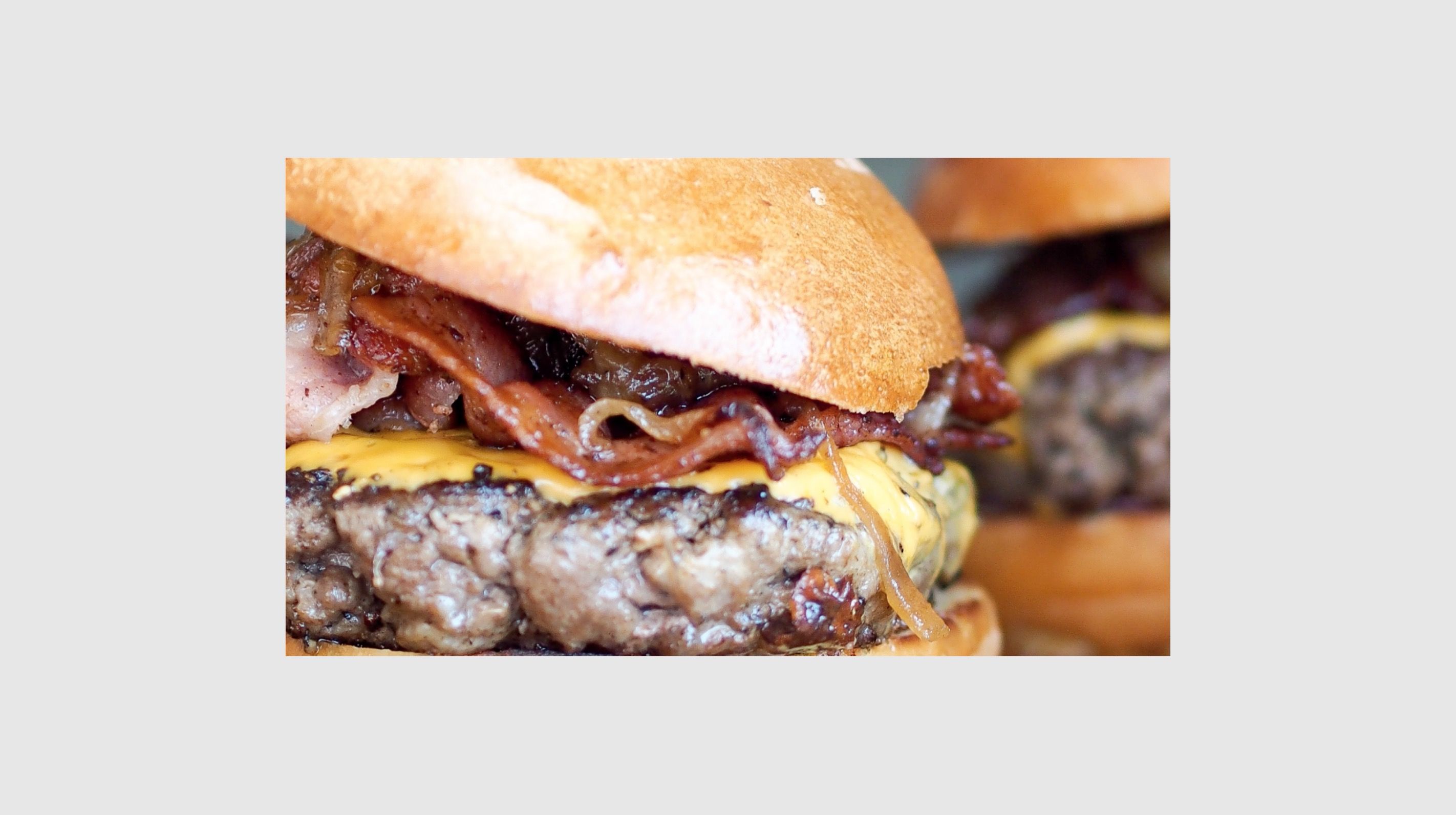 Beef is an American food icon. It's also the biggest culinary culprit when it comes to greenhouse gas emissions.
Why it matters: California startups are increasingly targeting carnivores with plant burgers so beef-like they bleed, as you'll see in the above video. Plus, new research is breaking down food's impact on climate change, and potential solutions are emerging to cut down on a potent greenhouse gas that cows emit.
This issue matters to me for personal reasons too. I grew up on a cattle ranch in Washington state, and today I'm among several landowners supporting our third- and fourth-generation family-run cattle operation.
Considering my family and financial ties to this industry, some could argue I'm ethically compromised and biased. But after years of reporting on energy and climate issues, I understand my family's business has an environmental impact that exceeds a lot of others.
The big picture: Beef, responsible for roughly 6% of GHG emissions, is the single biggest food factor when it comes to climate change.
Given expected growth in global beef demand, two avenues are emerging to limit the associated rise in GHG emissions: Make real beef more environmentally friendly, or convince people to eat something else.
On the "something else" side, the hottest trend today is beef-like burgers from plant material. One kind, called the Impossible Burger, is targeting carnivore eaters. It has its share of controversies: its main plant-derived ingredient is genetically modified and its nutritional content is comparable to real beef, canceling out health benefits.
On the real beef side, Elm Innovations, a nonprofit founded in 2016, is working to feed cattle a supplement of particular kind of seaweed. "The seaweed very dramatically reduces cow-burped methane to the tune of 50% or greater, which is extremely large," said the group's founder, Joan King Salwen.
Go deeper: Read the whole column in the Axios stream.
2. U.S.-China trade battle bleeds into oil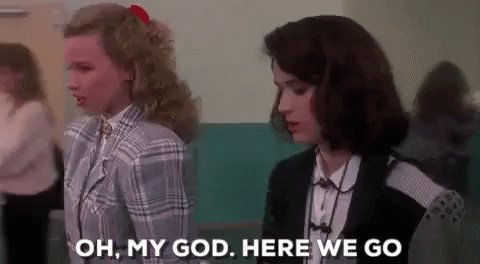 The U.S.-China trade war is no longer sparing major energy equipment and commodities including crude oil.
Why it matters: Crude exports to China were about 380,000 barrels per day in March, according to U.S. federal data. But, in recent days analysts have been grappling with a few major questions when it comes to fossil fuels, including:
How will specific trade flows be affected?
Will the wider economic fallout from the U.S.-China fight hinder worldwide oil demand?
ICYMI: Late Friday, Chinese officials floated lists of U.S. products that would be hit with tariffs in response to the White House announcement of $50 billion in planned tariffs against Chinese goods.
The long list includes coal and crude oil, a product that energy-hungry China has been importing in growing volumes from the U.S.
Be smart: A big thing to watch is whether the crude and petroleum product penalties ultimately come to pass. Both countries are proposing two waves of tariffs, and crude is not on the list of product subject to penalties starting in early July.
"Taking the two-step retaliation and including crude oil on the second list may indicate how the Chinese are not particularly eager to impose the tariff on U.S. crude oil, and are wishing there may arise some breakthrough in trade talks that would thwart a need for them to carry out the second step."
— Jane Nakano, Center for Strategic and International Studies
Go deeper: Read more in the Axios stream.
3. Zero-hour for the OPEC-Russia pact
Decision time: The June 22 OPEC meeting in Vienna will likely show whether and to what extent the cartel and Russia (among other producers) will relax their production-cutting deal.
Why it matters: The output pact that took effect early last year has helped to tame the global supply glut and boost prices, and now, with prices higher, Venezuela collapsing and sanctions poised to bite Iran, the calculus has changed.
Crystal ball: Goldman Sachs analysts, in a note Monday, predicted that Saudi Arabia, other core Mideast OPEC members, and Russia will together hike output by one million barrels per day over the second half of 2018. Yet thanks to declines in Venezuela and Iran, the net increase will be about half that amount.
The intrigue: An Iranian official told Bloomberg over the weekend that Iran, Iraq and Venezuela will seek to block the output hike at the meeting, but that Saudi Arabia — the cartel's dominant player — has options to thwart the move.
The politics: The White House could try and spin any output hike as a political win for President Trump, who has been publicly leaning on OPEC to put more barrels on the market.
Situational awareness: The expected supply growth and the U.S.-China trade fight are among the factors pushing oil prices lower in recent days. U.S. crude prices reached two-month lows earlier Monday, Reuters reports.
4. What to watch on Capitol Hill
There's a lot going on in Washington, but here are some of the items we're watching...
Trade and Congress: This could be a barn burner. Commerce Secretary Wilbur Ross will appear Wednesday before the Senate Finance Committee to discuss tariffs.
The hawkish White House trade moves are upsetting many lawmakers — including members from energy producing states whose products could be affected.
More Capitol Hill...
A House Energy and Commerce panel meets Wednesday to explore the effects of the recent tax overhaul.
Another Energy and Commerce panel gathers Friday for a hearing on advanced biofuels.
The Senate Environment and Public Works Committee will hear Wednesday from nominees for two senior EPA roles — heading the agency's Office of International and Tribal Affairs and the Office of Land and Emergency Management.
5. Pressure building on Tesla
ICYMI: Tesla CEO Elon Musk told employees in an email on Friday night that "radical improvements are still needed" in order to hit the company's quarterly target for Model 3 production, CNBC reports.
Why it matters: Musk has been under pressure to meet his pledge of hitting a production rate of 5,000 Model 3s a week by the end of this month. Per CNBC, despite Tesla "repeatedly" missing set production and delivery goals, "[m]any investors have faith in Musk's vision."
By the numbers: A Wall Street Journal published a visuals-heavy look at Tesla's financials on Sunday. Their piece notes that the company's revenues grew nearly sixfold over the last five years but its "cash bleed" has sped up since the Model 3 launch.
Tesla has "taken on more than $10 billion of debt to make up for manufacturing problems — and to recapitalize Mr. Musk's home-solar company SolarCity — and $1.25 billion falls due next year."
Why it matters: The company's financials are under intense scrutiny amid Musk's pledges that Tesla will become profitable in the third quarter and that the company won't need a Wall Street cash infusion this year.
6. On my screen: coal, diesel scandal, scooters
Coal plants: Via Bloomberg, brewing White House plans to aid economically struggling coal-fired power plants isn't prompting companies to reconsider plans to shut down facilities.
VW emissions probe: Per the Associated Press, "German authorities on Monday detained the chief executive of Volkswagen's Audi division, Rupert Stadler, as part of a probe into manipulation of emissions controls."
Scooter wars: My Axios colleague Kia Kokalitcheva reports from ground-zero of electric scooter wars.
Uber and Lyft are once again in competition as they have both applied for San Francisco's limited scooter-sharing permits — and while there are overarching similarities in their plans, there are also some key differences, including picking different scooter manufacturers.