Axios Generate
June 14, 2023
🐪 Halfway there! There's a lot happening in the oil world, but today's newsletter still has a Smart Brevity count of just 1,202 words, 4.5 minutes.
🎶At this moment in 1985, pop craftsmen Tears for Fears were #1 on the Billboard Hot 100 with today's intro tune...
1 big thing: Shell pivots in new pitch to investors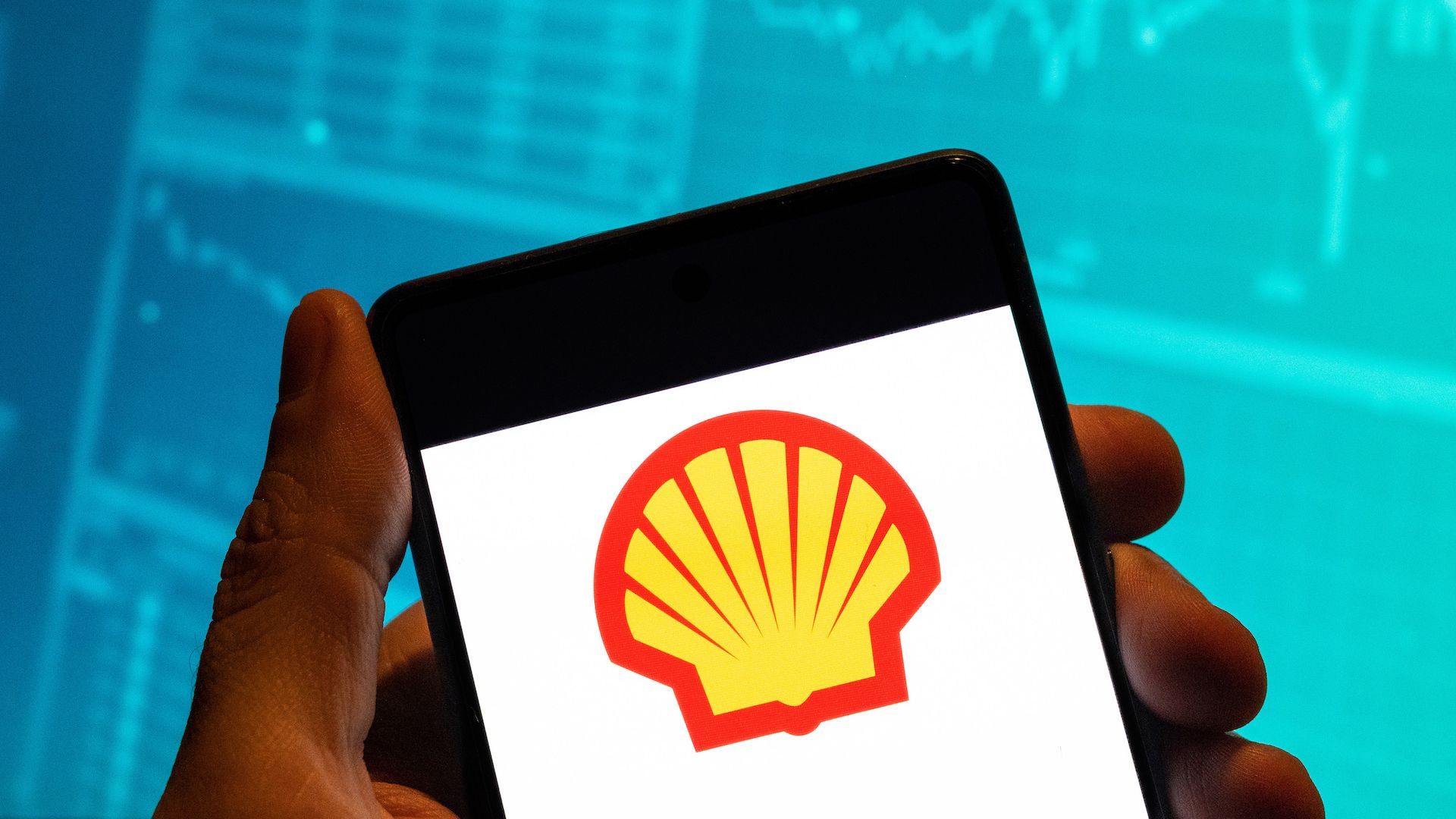 Shell is tapping the brakes on continued oil production curbs, the multinational giant said Wednesday, in a broader strategy update that will boost payouts to shareholders, Ben writes.
Driving the news: Here's what Shell said ahead of CEO Wael Sawan's investor presentation in New York City later this morning...
It's boosting dividends by 15% beginning this quarter and buying back at least $5 billion in shares in the second half of 2023.
Shell is reducing its annual capital spending target to the $22 billion-$25 billion range in 2024 and 2025.
The company is "stabilizing" oil production through 2030 while growing its natural gas business.
The intrigue: Shell reiterated its commitment to reaching net-zero emissions in 2050, while signaling a selective approach to diversification.
It announced a cumulative $10 billion-$15 billion in 2023-2025 for "low carbon" areas like biofuels, hydrogen, EV charging and CO2 capture.
Those hydrogen and carbon capture ventures will be "disciplined" to create "options for the future."
Shell, which has been moving into renewable electricity and power services, said it would approach power "selectively."
Why it matters: Two is a trend, right? Shell's recalibration follows European peer BP's recent decision to scale back its plans to reduce oil and gas production this decade.
The moves come as the Russia crisis has boosted focus on energy security, and the majors are reporting huge profits in their core fossil businesses.
What they're saying: "We need to continue to create profitable business models that can be scaled at pace to truly impact the decarbonization of the global energy system," Sawan said in a statement.
"We will invest in the models that work — those with the highest returns that play to our strengths," he added.
The big picture: Despite strong profits, European giants' market performance has lagged U.S. heavyweights Exxon and Chevron, which have not signaled a move away from fossil fuels.
"[T]he shift in strategy of the European majors is another sign that the American vision for Big Oil is winning out," Bloomberg reports.
Of note: Whether Shell is ditching its move away from oil is sort of in the eye of the beholder.
In 2021, Shell said it planned to reduce oil production 1%-2% annually through 2030.
But Shell told Axios in March it's "already at the upstream production levels [that] a 1-2% per year reduction would have delivered."
Reuters has a detailed dissection of the company's posture.
The other side: My inbox is filling up with statements from climate advocates bashing Shell's strategy.
Helen Clarkson, CEO of the nonprofit Climate Group, said Shell is "recklessly abandoning its responsibilities for the climate crisis."
2. Peak oil demand "on the horizon"
The International Energy Agency sees global oil demand growth slowing "markedly" in coming years, with a peak "on the horizon," Ben writes.
Driving the news: The IEA's new five-year outlook sees worldwide use rising 6% to 105.7 million barrels per day in 2028.
But the pace of growth is expected to slow greatly (see above).
It's a window into the agency's thinking with energy markets being wildly turbulent for unpredictable reasons, i.e. COVID-19 and Russia's war on Ukraine.
Why it matters: The trajectory of oil consumption affects carbon emissions, investment strategies and geopolitics, among other things.
Zoom in: Petrochemicals used in plastics and other products are a major source of demand growth in the forecast. Aviation fuel is, too.
But demand for road transport fuels goes into reverse starting around mid-decade.
The big picture: Theories about "peak oil" supply once dominated energy economics discussions for decades but never came to fruition.
More recently, climate change has driven more attention to when demand might peak.
What they're saying: A rapid shift to a "clean energy economy" is driving the latest outlook, IEA head Fatih Birol said in a statement.
An oil demand peak is "in sight before the end of this decade as electric vehicles, energy efficiency and other technologies advance."
What we're watching: The supply picture, which the IEA says could "significantly tighten" in coming months. But the outlook improves during the wider analysis window that runs through 2028.
The Russia-Ukraine crisis has sped up "clean" energy investment and oil capacity.
State of play: The IEA sees markets "adequately supplied throughout our forecast period" — assuming recent increases in upstream investment are maintained.
The U.S. leads supply growth, though increases will slow after this year.
Reality check: Take all this with a grain — or boulder — of salt! Supply and demand are notoriously hard to game out.
And what happens after a peak — a plateau, a gradual decline, or a steep one — matters even more.
3. Bonus: The limited effect of working from home
The COVID-driven surge in telework has had a lasting but rather minor effect on oil consumption, Ben writes.
The big picture: Avoided demand peaked at nearly 1 million barrels per day in 2020, per IEA, but is now declining (see above).
It's real but not huge in the context of a 100 mbd market.
What we don't know: COVID's ultimate impact is a multidimensional and unfinished puzzle.
For instance, avoided commutes may be partially offset by people relocating away from cities, which can mean longer drives for shopping and other activities.
4. Venezuela's crude revival
A troubled South American oil giant may be shaking off a decadeslong production slump, Axios' Matt Phillips reports.
Why it matters: Venezuela has the largest volume of proven oil reserves on earth — besting even Saudi Arabia.
More Venezuelan crude on global markets could help ease the tight supply that led to last year's energy shocks and help bring down inflation.
State of play: U.S. crude oil prices — West Texas Intermediate is around $70 per barrel — are down roughly 40% over last year, sending the cost of refined products like gasoline sharply lower, too.
The collapse in energy prices helped pull U.S. headline annual inflation down to 4% in May, its slowest pace since March 2021.
The big picture: Most analysts say the fall in oil prices stems largely from economic weakness in China, which is still struggling to conclusively put COVID-era disruptions behind it.
Between the lines: Others add that increased supply — including from Venezuela — is playing a role as well.
5. Toyota's eye-popping EV goal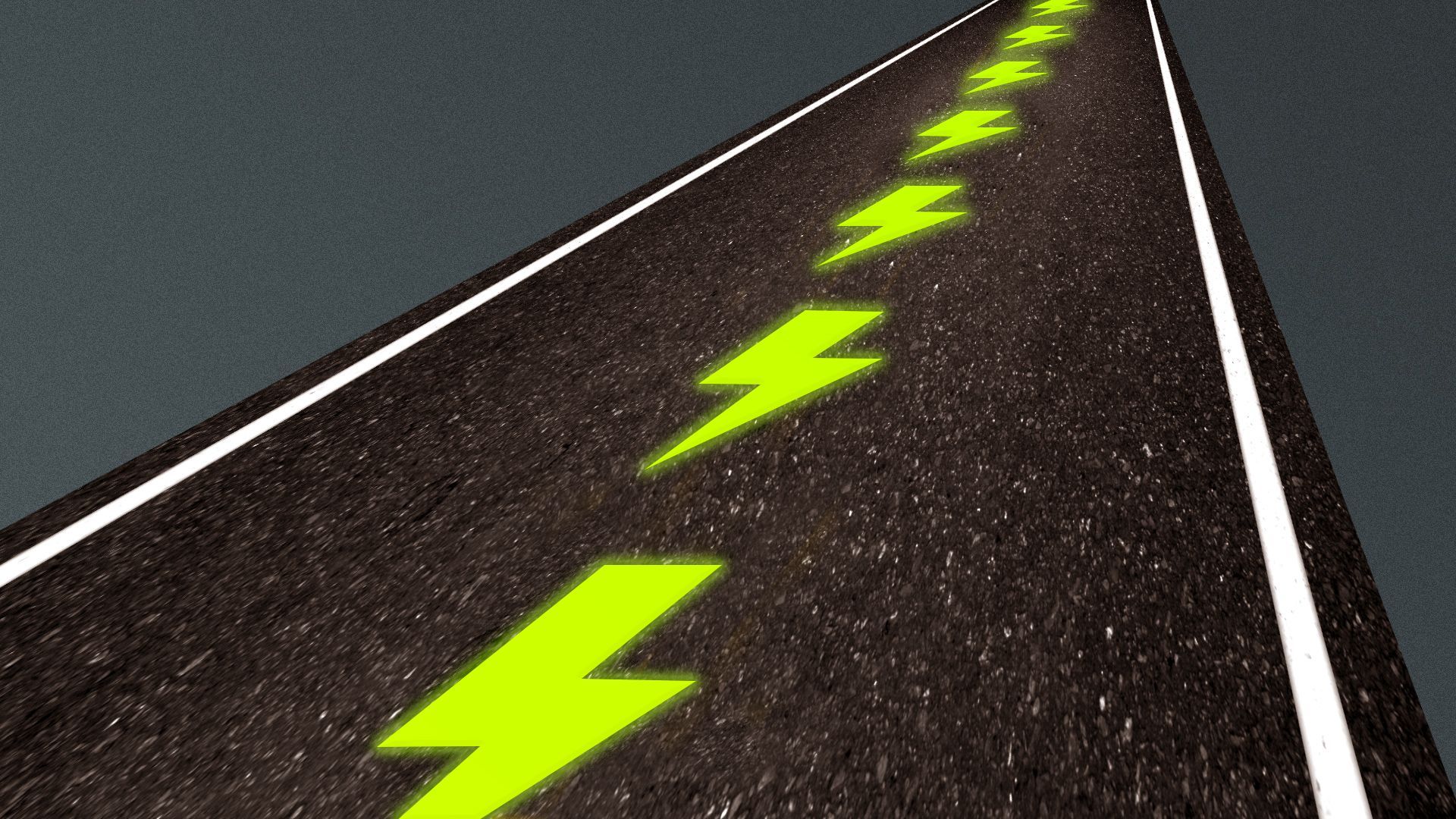 Toyota said it's planning to sell electric vehicles that would double the range of most models currently on the road, Axios' Nathan Bomey and Joann Muller report.
Why it matters: When the world's largest automaker takes a step, the earth shakes in the auto industry.
The eye-popping range goal illustrates Toyota's intention to compete for EV supremacy, despite previous hesitancy to invest heavily.
The big picture: Until recently, Toyota was skeptical of the industry's transition to EVs, arguing they're just part of the future alongside hybrids, plug-in hybrids and hydrogen cars.
But when EV-hesitant Akio Toyoda stepped down as CEO in January, it was viewed as a signal that Toyota intends to accelerate its EV plans.
The company confirmed Tuesday that it wants to begin selling "next-generation" EVs in 2026.
Driving the news: Takero Kato, president of Toyota's new BEV Factory, said the company is targeting EVs with a range of 1,000 kilometers — about 620 miles.
Reality check: While Toyota is bullish on solid-state batteries, cost-effectively commercializing the tech has thus far eluded researchers.
📬 Did a friend send you this newsletter? Welcome, please sign up.
🙏 Thanks to Gail Hughes and Javier David for edits to today's edition, along with the talented Axios Visuals team.