Good morning and welcome back to Generate, where I'm going with the longtime journalism fallback of including cute animal GIFs in a newsletter. Without further ado . . .
BP profits jump while ConocoPhillips stays 'on track'
On Tuesday morning, the British oil-and-gas giant BP was the latest huge petroleum company to report strong quarterly earnings as prices have recovered, following Exxon, Chevron and Total last week. ConocoPhillips also issued its earnings this morning, stating it is "off to a strong start" despite showing an adjusted earnings loss.
The numbers: BP reports a first-quarter profit of $1.5 billion, about triple the amount from the same period a year earlier. Its cash flow, excluding payments related to the 2010 Deepwater Horizon catastrophe, was $4.4 billion. ConocoPhillips says it is "on track" with its operating plan. The company reported first-quarter 2017 earnings of $0.8 billion, compared with a first-quarter 2016 loss of $1.5 billion. Excluding special items, first-quarter 2017 adjusted earnings were a loss of $19 million, compared with an adjusted loss of $1.2 billion for the same period last year.
What's next: Shell and other European majors will issue their earnings statements later this week.
The big picture: Let's turn it over to Tom Ellacott, a top analyst at Wood Mackenzie, who sized up the oil majors' earnings season thus far in a podcast Monday.
"We've really seen a big uptick in business development activity and M&A, and this is a sign that the sector is turning the corner. Companies are looking ahead, they are reemphasizing growth."
Green hopes for Perry fade
Let's spend more time with something I grazed yesterday: growing concerns in the renewable energy industry about Energy secretary Rick Perry.
Driving the news: A flurry of developments have weakened hopes that Perry's pro-wind moves as Texas governor signaled that he would be a moderating force in the Trump administration:
Launch of the grid reliability study that advocates fear is a stalking horse for eroding federal renewables' support.
Choice of conservative economist Travis Fisher, formerly of the fossil-fuel backed Institute for Energy Research, to lead the analysis.
Appointment of Daniel Simmons, a former official with IER and the American Legislative Exchange Council, to a senior role at the Office of Energy Efficiency & Renewable Energy, as reported yesterday by E&E News.
Perry last week declining to rule out federal moves to block state-level renewables mandates if they threaten grid reliability.
What they're saying:
"He's got some foxes in the henhouse, but we do think he sees value in renewables. I'd say we are concerned, but not entirely without hope," one renewables advocate tells Axios. But others have been even more critical.
(This item has been updated to note that Simmons was appointed to the role, not nominated.)
​From Amy's notebook: the perennial gas tax debate
Raising the federal gasoline tax is no more politically feasible today than it was before President Donald Trump said Monday he would consider doing that to help fund a broad infrastructure package, says Axios reporter Amy Harder following conversations with lobbyists and others tracking the issue.
Get smart: Businesses, led by the U.S. Chamber of Commerce, have long supported raising the gasoline tax, describing it as the "simplest, most straight-forward, and most effective way" to raise revenue. But politicians of all stripes refuse to publicly push for it, fearing the politically toxic pair of gas prices and taxes. So Congress hasn't raised the tax, which stands at 18.4 cents, since 1993.
What we're hearing: Industry lobbyists tell us that the policy proposal isn't at the top of any discussions with Congress or the administration, regardless of Trump's comment yesterday.
What's already happening with Paris
A new blog post at Resources for the Future makes the case that the drama-filled decision of whether Trump will stay or leave the Paris climate accord is "largely symbolic."
Facts on the ground: RFF fellow Marc Hafstead's post puts some numbers behind the dynamic that Generate readers know well. Regardless of what the U.S. does about Paris, domestic policy changes are already a de facto abandonment of Obama's emissions-cutting commitment in the accord.
Bottom line: Using federal projections of the impact of various Obama policies, Hafstead forecasts that Trump's moves to nullify Obama's domestic regulations would put U.S. greenhouse gas emissions at a projected 10.2 to 12.6 percent below 2005 levels in 2025, far short of Obama's pledge of a 26-28 percent cut by that year.
"With a number of reasonable assumptions, emissions could be expected to increase even more due to policies pursued by Trump."
Zinke ramps up drilling push at Interior
Interior secretary Ryan Zinke has created a formal "counselor for energy policy" role and tapped Vincent DeVito to fill the job.
Why it matters: Zinke's order creating the job signals that it's designed to help speed approvals for energy projects — including oil, gas, and coal — on federal lands and waters. The gig is also designed to help coordinate policy across the suite of Interior branches that have a hand in energy.
What they're saying: Zinke told an offshore drilling conference in Houston Monday that he wants the U.S. to achieve energy "dominance."
Thought bubble: That phrase, which Trump has also used, helps create a rationale for aggressively pushing oil-and-gas development and easing rules, even though U.S. onshore production has already surged over the last decade.
One level deeper: Zinke issued an order that gets the ball rolling on the long process to offer far more offshore areas for oil-and-gas leasing than Obama, whose 2017-2022 plan does not offer acreage outside the Gulf of Mexico. The order also launches the process to reevaluate and perhaps soften Obama-era regulations on offshore projects.
One cool (but kinda unrelated) thing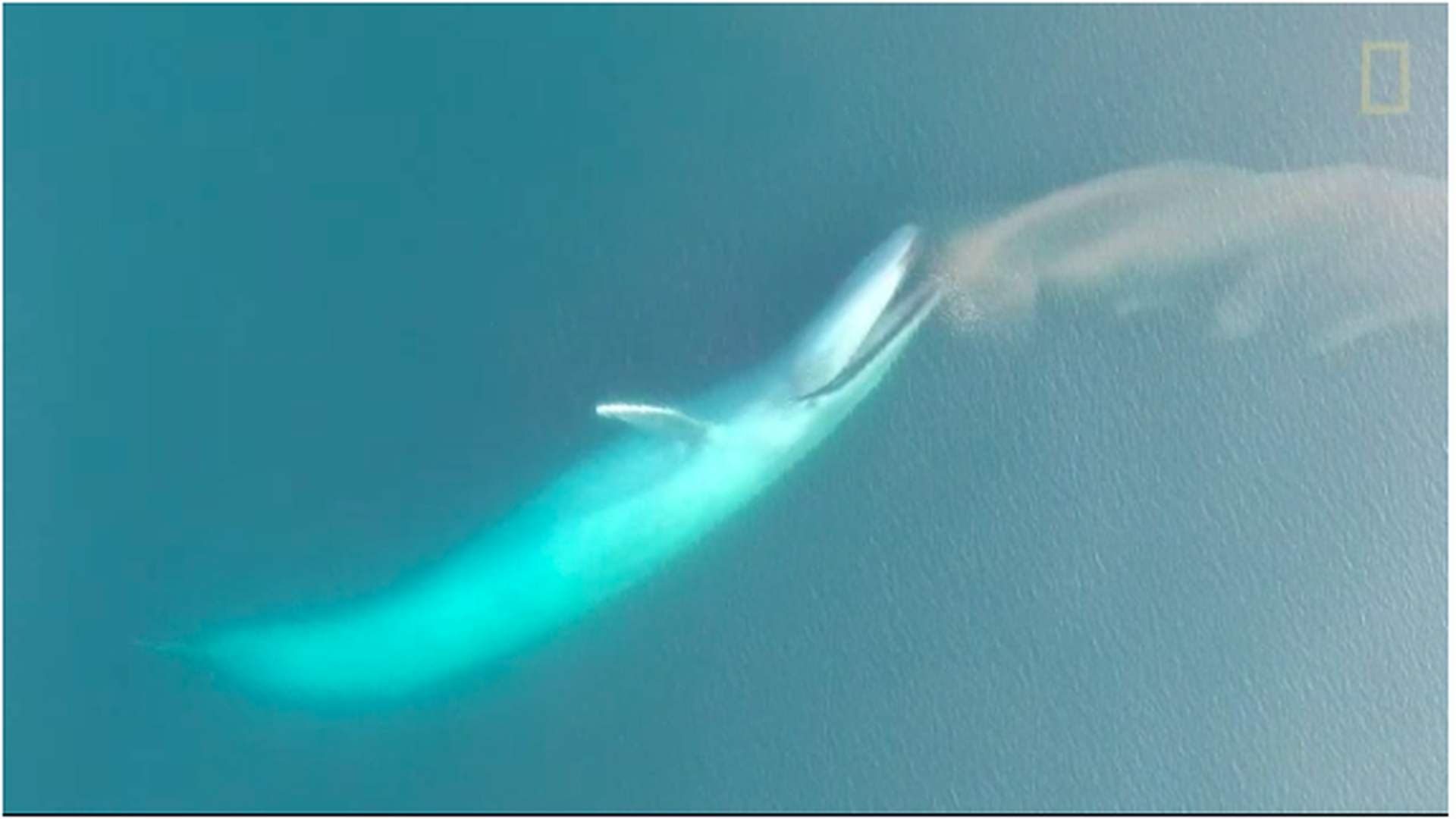 Via National Geographic, check out this amazing drone footage of blue whales feeding off the coast of New Zealand, and the fascinating and informative story accompanying it. Opening a mouth that big takes lots of energy for a 200 ton animal.
"The scientists found that the whale approached the patch at roughly 6.7 miles per hour. The amount of energy it took for the whale to open its huge mouth then slowed it down to 1.1 miles per hour," NatGeo reports.
Thanks for reading! As always, your confidential tips and feedback are welcome at ben@axios.com.