Axios Generate
August 30, 2018
Welcome back and thanks for reading.
Exactly 30 years ago, Tracy Chapman was atop the Billboard album charts with her self-titled debut, so she's got today's unforgettable intro song...
1 big thing: the limits of city and state moves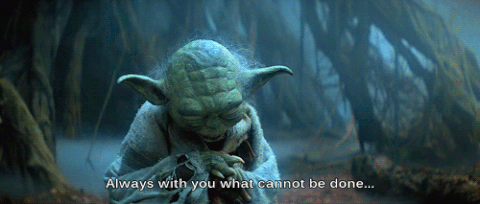 A major climate storyline in the Trump era has been the way that cities, regional governments and companies worldwide have been pressing ahead with low-carbon efforts.
Driving the news: Two U.S. developments this week illustrate the trend...
California is on the cusp of enacting legislation to ensure all of the state's electricity comes from carbon-free sources by 2045.
Facebook announced a carbon emissions-cutting target and new renewable energy goals.
Yes, but: A new report provides a glass half-full (or maybe empty) global perspective on that trend.
It concludes that local and regional governments, as well as corporations, can play a major role in cutting carbon emissions enough to prevent runaway global warming — but working together is crucial to making that happen.
Why it matters: It's the most comprehensive global analysis yet of these efforts. A Yale University interdisciplinary project called Data Driven Yale released the report along with the NewClimate Institute and a Dutch national institute called the PBL Netherlands Environmental Assessment Agency.
What they found: The existing individual pledges would lead to emissions in 2030 that are about 3%–4% below where they would be under current national policies alone.
But far steeper reductions are possible if they work in concert via the many "international cooperative initiatives" (ICIs) that bring together some combination of countries, cities, state and regional governments, and businesses and civil society groups. These groups typically come together around more ambitious and long-term goals than individual members.
Working through those ICIs could lead to emissions in 2030 that are one third lower than what's on tap under current national policies alone.
The impact would be even greater if countries actually meet their Paris agreement pledges (called "nationally determined contributions").
"Combined, ICIs and fully-implemented NDCs would bring global emissions in 2030 into a range that is consistent with the long-term temperature goal of the Paris Agreement," the report states.
The big picture: The effect of sub-national and corporate efforts is important at a time when...
The White House is scuttling Obama-era national policies and moving to abandon the Paris agreement.
Combined national pledges under Paris won't come close to stopping long-term temperatures from rising far above 1.5–2 degrees Celsius, the goal of the 2015 deal.
Countries' national policies are collectively not even on track to meet those existing Paris commitments.
Our thought bubble: Put all that together, and it's clear that the burst of regional government and corporate actions are important, but insufficient. A lot of things have to break the right way to prevent blowing far past the Paris goals, and that's a very tall order.
2. Moniz weighs California's new energy plan
Speaking of California's plan, my colleague Amy Harder caught up yesterday with Ernest Moniz, President Obama's former energy secretary, to talk about California's landmark new electricity policy.
The bottom line: Moniz, a widely respected energy expert and nuclear physicist, praised the law but said it faces two big challenges: Ensuring reliable electricity and maintaining cooperative land use.
Driving the news: The legislation mandates that 100% of the state's power come from carbon-free sources by 2045, with a renewable-specific target of 60% by 2030. It cleared its final legislative hurdle last night and is headed for Gov. Jerry Brown's desk.
"Here you have the fifth largest economy in the world saying we're going to a carbon-free electricity sector in roughly 25 years. That is a very, very big deal."
— Former Energy Secretary Ernest Moniz
Yes, but: Moniz says that one of the challenges the plan will face is the need for reliable electricity, which will call for more storage.
As the share of variable renewable energy resources rises from its current 32% share to 60% within 12 years, storage will be key.
"Batteries clearly are making a tremendous impact already when talking about hours of storage," Moniz says. "But, what about when you need that backup for weeks or months. How are we going to handle that?"
Go deeper: Read Amy's full story in the Axios stream.
3. A revealing day about coal's future under Trump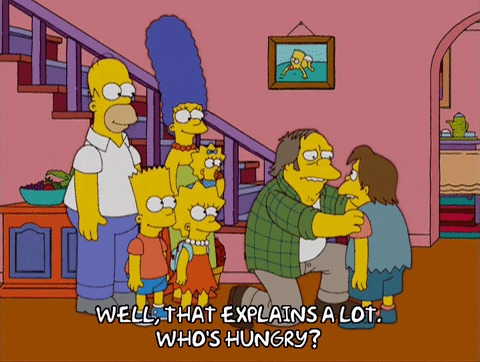 Two events just hours apart yesterday underscore the hurdles facing White House efforts to help the coal-fired power industry.
The first was the revelation that the EPA is eyeing a revision of 2012 regulations that imposed first-ever federal limits on mercury and other toxic air pollution from coal-fired power plants.
The move is among several efforts to pare back Obama-era mandates on coal plants.
It arrives a little over a week after EPA rolled out sweeping plans to replace separate carbon emissions rules with a more modest substitute and allow plant upgrades without triggering new Clean Air Act permitting requirements.
Amy has got much more on this in the Axios stream.
Later in the day, the power company FirstEnergy Solutions Corp. (FES) said it plans to shut down two coal plants in Ohio and one in Pennsylvania in the 2021–2022 period. The Cleveland Plain Dealer has more on the announcement here.
My thought bubble:
The FES announcement illustrates why changing EPA regulations will only have a limited effect on the trajectory of coal's decline in power markets.
"FES is closing the plants due to a market environment that fails to adequately compensate generators for the resiliency and fuel-security attributes that the plants provide," the company said (emphasis added).
Those buzzwords are a nod to brewing proposals via other agencies for aggressive, direct federal intervention in power markets to guarantee returns for financially struggling plants.
The White House is reviewing plans along those lines, citing risks of threats including cyberattacks that could hit gas pipelines and other parts of the power system.
The bottom line: The Trump administration has made aiding the coal sector a top priority, but it has limited levers to pull that will fundamentally change power market trends favoring other fuel sources.
4. Colorado's drilling politics and other news
Fracking: Amy reports that Colorado's oil industry is facing an existential battle, as an initiative that would significantly curtail oil and gas production will be placed onto the state ballot for a vote this Election Day.
Flaring: The Wall Street Journal reports that oil producers in the Permian basin are burning about 3% of the natural gas they extract from the region because there's not enough pipeline capacity to move it to market.
Why it matters: "[P]roduction in the basin is so high that the volume of gas burned every day would be large enough to supply the daily needs of states such as Montana or New Hampshire, by some estimates. The flaring also produces greenhouse gas emissions equivalent to 2 million cars," per WSJ.
Sanctions: S&P Global Platts, citing a top Japanese official, writes: "Japan remains firmly committed to seeking US exemption for Iranian oil imports as it sees the supplies as important for the country's energy security and businesses."
5. Latest in electric vehicles
Dyson: Per Reuters, "James Dyson, billionaire British inventor of the bagless vacuum cleaner, outlined plans on Thursday to build new testing facilities and invest another 116 million pounds ($150 million) to develop an electric car to be launched by 2020."
Dyson is planning to build a test track at a former military airfield. The company last year announced a multi-billion dollar plan to break into the electric vehicle market.
Tesla: Via Bloomberg, "Tesla Inc.'s head of human resources and facilities has been on a leave of absence as the electric-car maker has dealt with a period of intense tumult spurred by Chief Executive Officer Elon Musk."
Big picture: The Associated Press writes about growing competition in the EV market.
Mercedes-Benz and Audi are touting "production ready" electric SUVs to compete with Tesla's Model X.
"Meanwhile Jaguar Land Rover offers the I-Pace electric SUV while further out, Porsche is taking on Tesla's Model S high performance luxury car with the Taycan, expected to reach the market in late 2019," AP reports from Germany.