Axios Generate
June 03, 2020
Hello readers. Today's Smart Brevity count: 1,340 words, 5 minutes.
And this month in 1979, Dire Straits released the album "Communiqué," so Mark Knopfler's sublime guitar animates today's intro tune...
1 big thing: The growing focus on environmental justice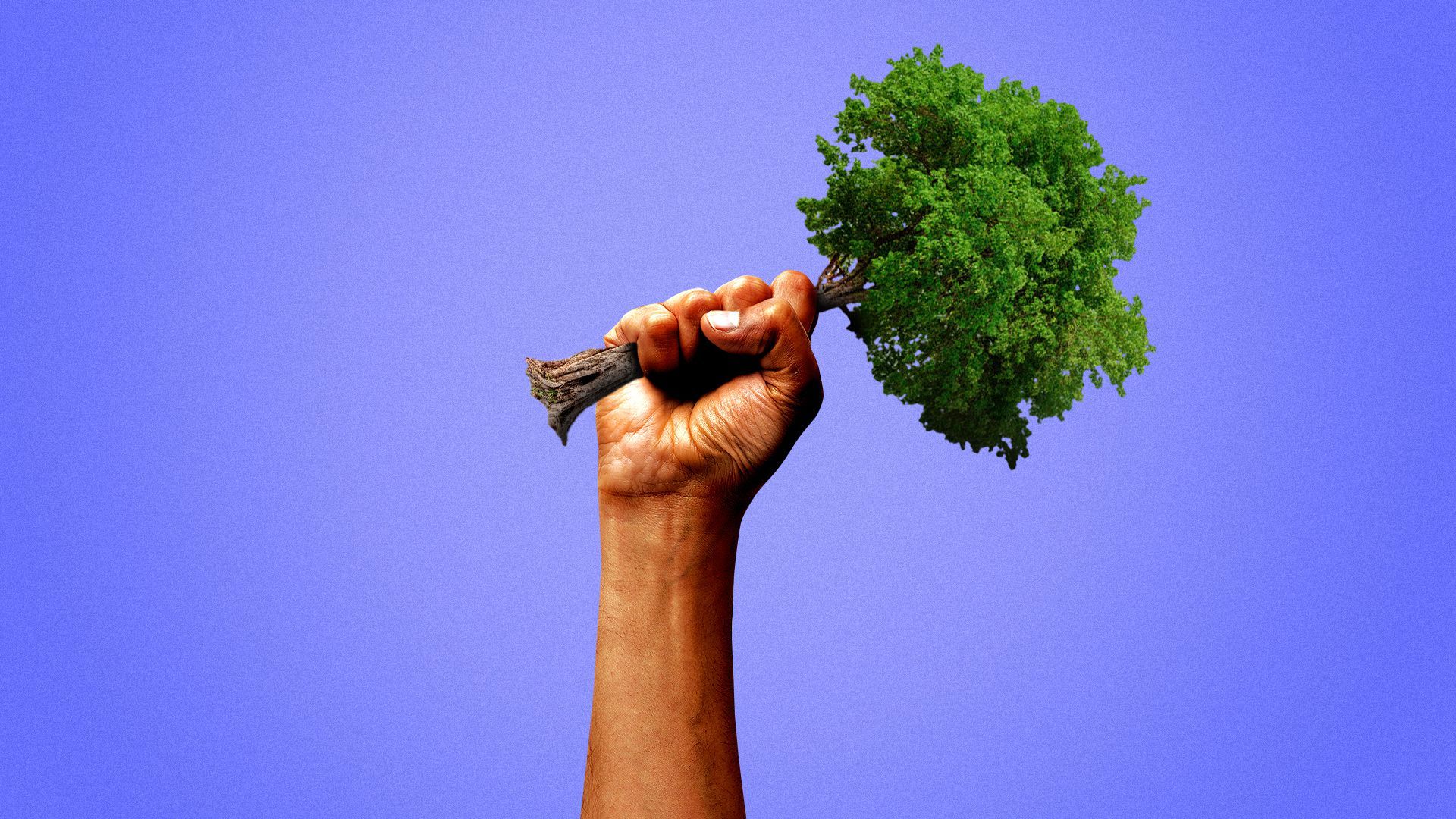 The killing of George Floyd in police custody and protests against systemic racism are prompting many green groups to declare their support for racial justice, and one thing to watch now is how this all might influence Joe Biden's platform.
Driving the news: Even before the recent mass upheaval in response to Floyd's death, Biden said he was expanding outreach and eyeing wider plans around environmental justice, or the disproportionate pollution burdens facing poor communities and people of color.
But now the topic is growing even more prominent, which also stems from the pandemic.
Yesterday, the House Energy and Commerce Committee announced a June 9 hearing on "Pollution and Pandemics: COVID-19's Disproportionate Impact on Environmental Justice Communities."  
What we're watching: In the near term, what comes out of the climate task force established jointly by Biden and Bernie Sanders campaigns, which is supposed to provide its recommendations around mid-June.
It's unfolding at a time when the decades-old environmental justice movement has grown to encompass not only traditional pollution but wider climate concerns.
In particular, co-founder Varshini Prakash of the Sunrise Movement, which emphasizes racial justice dimensions of climate policy, is a Sanders designee on the body.
To go a bit deeper, its digital director, Mattias Lehman, has a lengthy Medium post on the group's posture here. It notes for instance, "For us people of color, the fight against climate change exists alongside the fight against white supremacy and colonialism."
Where it stands: Sunrise spokesperson Stevie O'Hanlon tells me it's something they're seeking to address via the task force.
Overall, they want Biden's plan to address climate "with the speed and scale that justice demand and in a way to addresses the existing inequity and injustices because of systemic environmental racism in this country."
The big picture: A suite of environmental groups have been declaring their support for Black Lives Matter and more broadly for confronting racial injustice.
That includes long-established groups like the Sierra Club, the League of Conservation Voters and the Natural Resources Defense Council, as well as newer players like the recently formed group Evergreen.
The statements are generally a mix of support but also efforts to draw links between racial and environmental disparities.
It comes even as the Washington Post reports, groups "struggle with their own long-standing issues with addressing racial inequality and a lack of diversity in their ranks."
What they're saying: "From police brutality to discriminatory housing laws, from a corrupt legal system to contaminated drinking water and polluted air, our country has been built upon racist systems that we must all work together to break down," said the group Climate Power 2020.
The group launched last month is helmed by veterans of Democratic politics, and advisers range from old-guard figures like John Podesta to the new guard including Rhiana Gunn-Wright, a prominent figure in the Green New Deal movement.
Bonus: Biden's platform today
While we watch for planned expansions of Biden's environment and energy platform, here's a quick look at major justice provisions.
Overall, the plan vows to have federal agencies implement "community-driven approaches to develop solutions for environmental injustices affecting communities of color, low-income, and indigenous communities."
It calls for boosting access to clean energy jobs in low-income and poor areas, noting Biden will "make sure these communities receive preference in competitive grant programs."
Elsewhere it says Biden would "stand up to the abuse of power" by polluters who "disproportionally" low-income people and communities of color.
It also vows to target parties who "conceal information regarding potential environmental and health risks."
2. The future of China's emissions pledge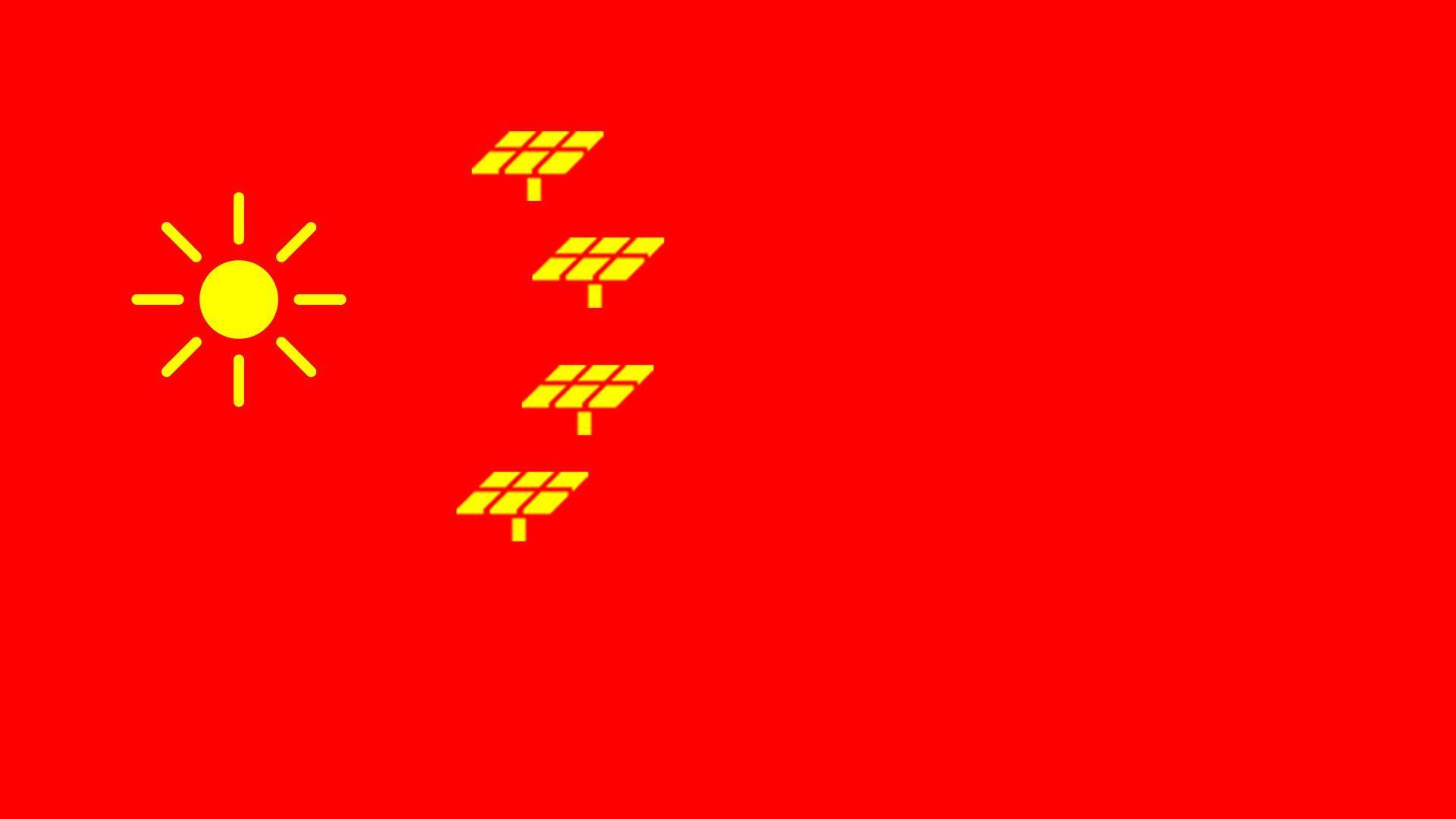 New statements from Chinese officials are something of a Rorschach test when it comes to their climate commitments.
Driving the news: Via Reuters, China's environment ministry said yesterday that despite the pandemic, the country is not backing off its targets under the Paris climate deal.
A half-decade ago China pledged, in what's known as a "nationally determined contribution," (NDC) that its emissions would peak by 2030 at the latest and ideally well sooner.
It also pledged to obtain 20% of its energy from non-fossil sources by then, and cut carbon intensity (emissions per unit of GDP) by 60%-65%.
Why it matters: China is by far the world's largest greenhouse gas-producing nation.
But, but, but: China last year signaled that it plans to strengthen its targets, and one Chinese policy watcher says the new comments create doubt.
Countries are crafting revised pledges under Paris ahead of the next big UN climate summit, which has been delayed a full year to late 2021 thanks to COVID-19
Li Shuo of Greenpeace said the transcript of the ministry's statement notes that it vows only a progress report and additional measures on implementing the existing pledge.
He said on Twitter that it's a sign that China may no longer be planning to strengthen its targets.
What they're saying: "I would say it indicates low appetite for higher climate ambition," Li told me via email.
"I don't think we have the crystal ball yet to tell whether this low ambition will stretch all the way to COP26, which is 1.5 years away from now," he said, referring to the acronym for the "conference of the parties," which means the UN summit.
The intrigue: He sees the U.S. election as a "major variable" in the Chinese calculation about the future of its plan.
Tufts University professor Kelly Sims Gallagher called the Chinese statement a "strong signal" that they'll honor their existing commitment despite economic challenges from the pandemic.
Gallagher, an expert on Chinese climate policy, notes that the timing for nations to strengthen their NDCs is ambiguous because of the UN conference delay.
"The prospects for China strengthening its NDC will be improved if Biden wins the election," she told me via email.
Go deeper: Environmentalists Cautiously Optimistic About China's Economic Policy Plan (Bloomberg)
3. Pandemic pushes fuel subsidies lower — for now
Government fuel and electricity subsidies are projected to drop sharply this year due to declines in prices and energy consumption from the pandemic, the International Energy Agency said in a new analysis.
Why it matters: Subsidies for consumption (which the IEA data tracks) and production have long been a target of climate advocates, though supporters of cutting the payments note that some are needed to help low-income people.
Reforms have occurred in a number of countries, but progress has been uneven and inconsistent.
The big picture: IEA notes that periods of low prices are typically a good time to implement reforms to cut wasteful and expensive subsidies, especially in countries reliant on energy revenue that are now under financial strain.
But, but, but: These are obviously not normal times.
"The overriding economic priority for policy makers so far in 2020 has been to limit the damage from the crisis," IEA notes, pointing to government support programs for households and businesses.
"As such, there are few signs so far that low fuel prices are prompting an accelerated effort to phase out subsidies, although pre-existing reform efforts have continued."
What's next: IEA argues that as economic conditions improve, so should efforts to phase out subsidies, while maintaining targeted protections for the poorest and most vulnerable.
The goal should be preventing countries with "artificially low" prices from "locking in a new cycle of market distortions that favour polluting and inefficient technologies."
4. Oil market eyes OPEC+ decision
Crude oil prices rose to their highest levels in three months earlier Wednesday as traders eyed signs that OPEC, Russia and allies will extend their deep production cuts rather than allowing them to ease next month.
Absent an extension, the current cuts of 9.7 million barrels per day are supposed to ease to 7.7 million barrels per day starting next month.
S&P Global Platts reports that producers are coalescing around a one-month extension.
But, but, but: Prices have given back some ground after Brent crude went above $40-per-barrel. Bloomberg reports:
"The leaders of OPEC+ gave fellow members an ultimatum: stop cheating on oil-output quotas or the strict measures that have revived oil prices may start to be phased out."
Brent is back down into the $39-range as we sent this newsletter.
What they're saying: "OPEC+ is still wrangling about for how long to extend its first tranche of monster cuts, but an agreement seems imminent," said Rystad Energy analyst Bjornar Tonhaugen in a note this morning.
Bloomberg and others also note that traders are responding to American Petroleum Institute data Tuesday that showed a decline in U.S. stockpiles, which is a sign that the global glut is easing somewhat.