Axios Generate
July 05, 2022
👋 Welcome back! Today's newsletter, edited by Mickey Meece, has a Smart Brevity count of 1,230 words, 5 minutes. 
📬 Did a friend send you this newsletter? Welcome, please sign up.
🎶 At this moment in 1979, Anita Ward ruled the Billboard Hot 100 with a disco classic that's today's intro tune...
1 big thing: Biden tests the waters on offshore drilling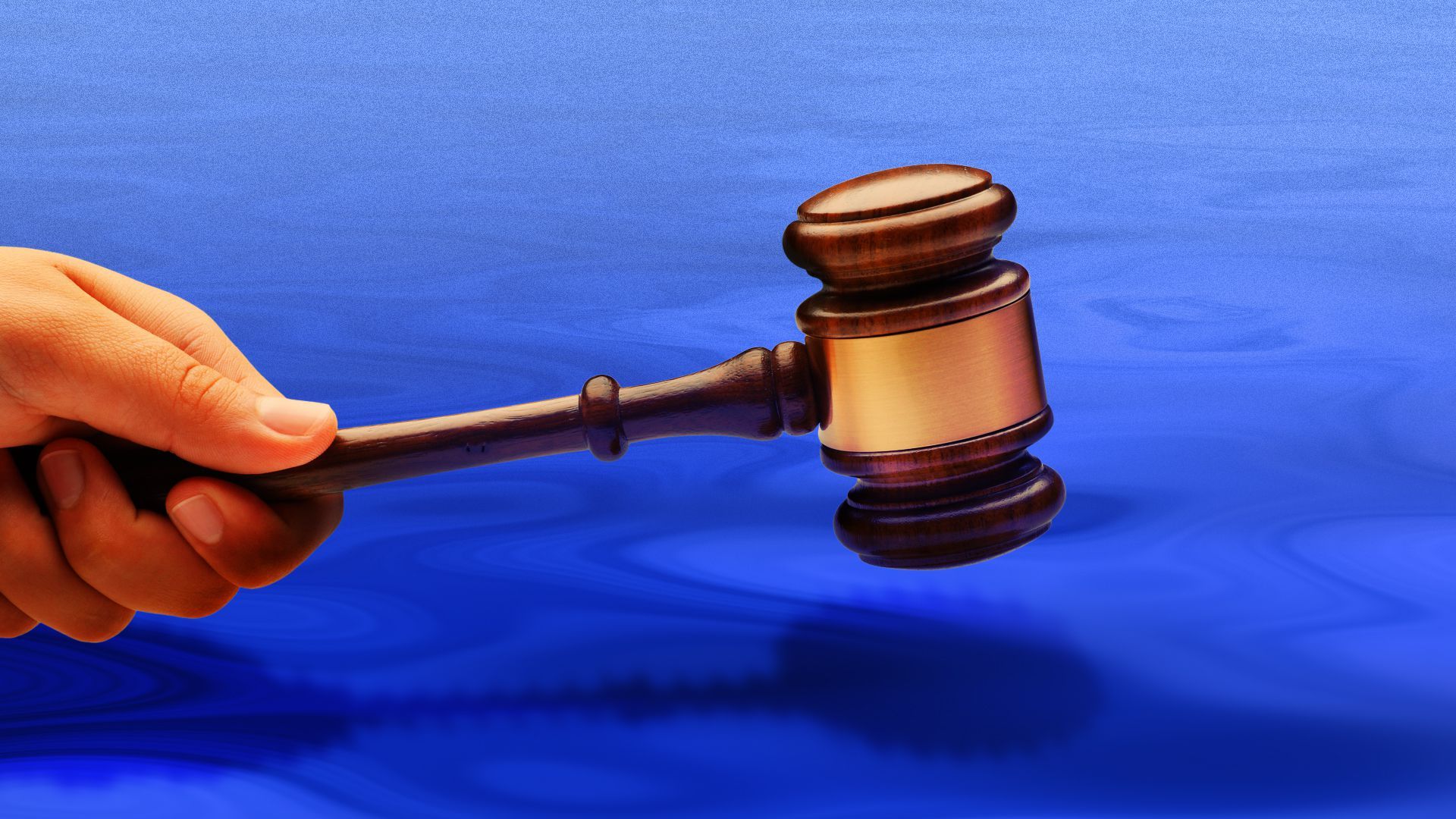 Let's break down big news you may have missed: team Biden's draft plan for offshore oil-and-gas leasing over the next five years, Ben writes.
Catch up fast: It eyes up to 10 Gulf of Mexico auctions and one in Alaska's Cook Inlet while keeping Atlantic and Pacific shores off-limits.
But the final Interior Department 2023-2028 plan could include fewer sales — or none at all.
A few takeaways...
Timing is everything. The draft plan dropped at 5pm Friday ahead of the holiday weekend, a sign of how politically dicey the topic is for Biden.
ClearView Energy Partners, in a note, said the pre-holiday release timing "speaks volumes" about competing pressures on the administration.
Activists want Biden to thwart new fossil fuel development. But the oil industry is upset with Biden's very limited oil-and-gas leasing to date.
The plan, required by statute, arrives amid high gasoline prices (though offshore development is a yearslong process that would have little effect on prices anytime soon, if ever).
It might break a campaign pledge. Biden, on the stump and in his campaign platform, vowed to end new oil-and-gas development on federal lands and waters.
Interior is giving itself options on the final plan, which is nowhere near completion — the next phase is a 90-day comment period and then more bureaucratic work.
"The wording of the plan absolutely provides maximum optionality to move closer to the 'no-leasing alternative' following the comment period," Capital Alpha Partners' Frederick Lawrence said in an email exchange.
Officials are juggling legal as well as political constraints. A Louisiana judge last year tossed out Interior's temporary leasing moratorium. The ruling is under appeal.
It's a climate Rorschach test. Interior's analysis (start on page 38) is stuffed with caveats but overall finds global emissions are only incrementally higher with new leasing compared to no new sales.
But the analysis also notes the U.S. is seeking to steeply cut emissions under the Paris Agreement and White House net-zero targets to help limit global warming.
Nobody likes it. Climate groups are pressing the White House to avoid any new lease sales.
Evergreen Action called the plan a "test of climate leadership" and said the group is "dismayed" by the potential new auctions.
The U.S. Chamber of Commerce decried "mixed signals" from the Biden administration.
"Reliable, affordable energy requires long term planning, a government-wide approach and clear signals to the market," it said.
Bonus: Charting offshore oil output
Offshore oil production is a decent chunk of total U.S. output, but has become a smaller slice of the pie since the onshore shale boom really took off, Ben writes.
The big picture: Nearly all U.S. offshore production occurs in the Gulf of Mexico, mostly in deepwater fields that have long, capital-intensive development timelines.
2. Deadly climate events show global warming's role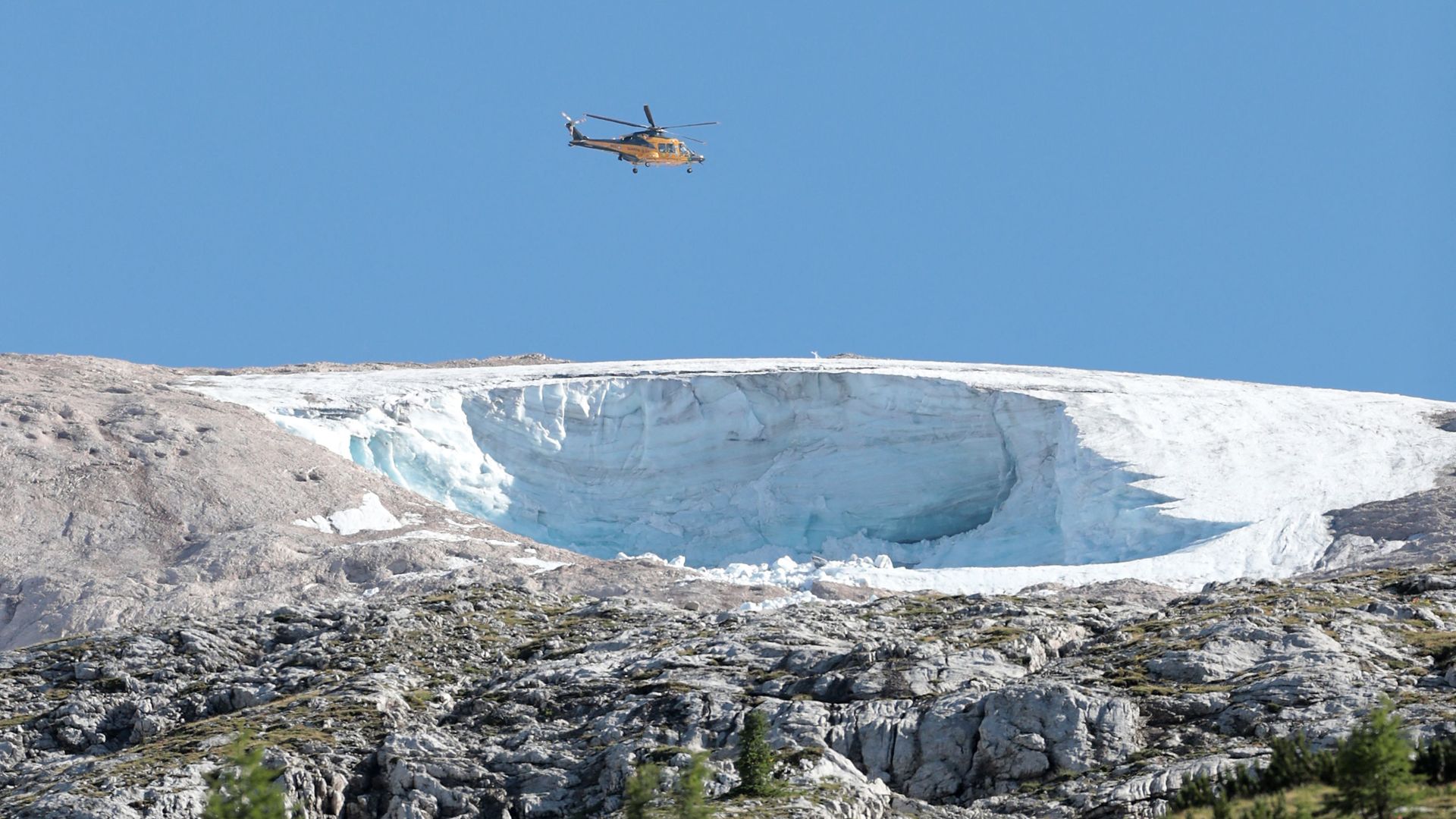 A deadly glacial avalanche in Italy, the fourth major flood in Sydney since March, Alaskan wildfires and another U.S. heat wave — climate extremes are slamming disparate parts of the globe, Andrew writes.
Driving the news: On July 3, a heat wave helped trigger the sudden detachment of a massive chunk of the Marmolada glacier in the Italian Alps.
In Alaska, 17,774 lightning strikes were detected across the state from July 2 to 4, the highest ever total recorded in a 48-hour period since such monitoring began there in 2013.
These strikes touched off more wildfires in a season already on track to be one of the state's worst, with 2.3 million acres burned to date amid unusually hot, dry conditions.
In Australia, about 50,000 Sydney residents were under evacuation orders from major flooding.
What's next: A dangerous heat wave is building across the Central U.S., with heat warnings up for 65 million from Texas to Iowa for widespread highs in the 100s.
3. 🏃🏽‍♀️Catch up fast on deals: batteries and LNG
The battery company Northvolt today announced another $1.1 billion in fundraising to expand production in Europe, Ben writes.
Backers include AMF, AP funds 1-4  ATP, Goldman Sachs, Volkswagen and several others.
Why it matters: The fresh capital for the Swedish company — which says it has secured almost $8 billion since 2017 — arrives amid growing demand for electric vehicles and grid-connected batteries.
CEO Peter Carlsson, in a statement, said the combination of policy support, automakers' EV plans and consumer demand has created a "perfect storm for electrification."
Northvolt's customers include BMW and the big storage company Fluence.
New Fortress Energy and private equity giant Apollo Global Management this morning announced a joint venture and NFE's related sale of 11 LNG vessels to the new entity.
The transaction is valued at $2 billion.
Why it matters: The deal comes amid a growing focus on LNG to help Europe slash its reliance on Russian gas and growing gas demand in Asia. MarketWatch has more.
4. The chill takes on the SCOTUS climate ruling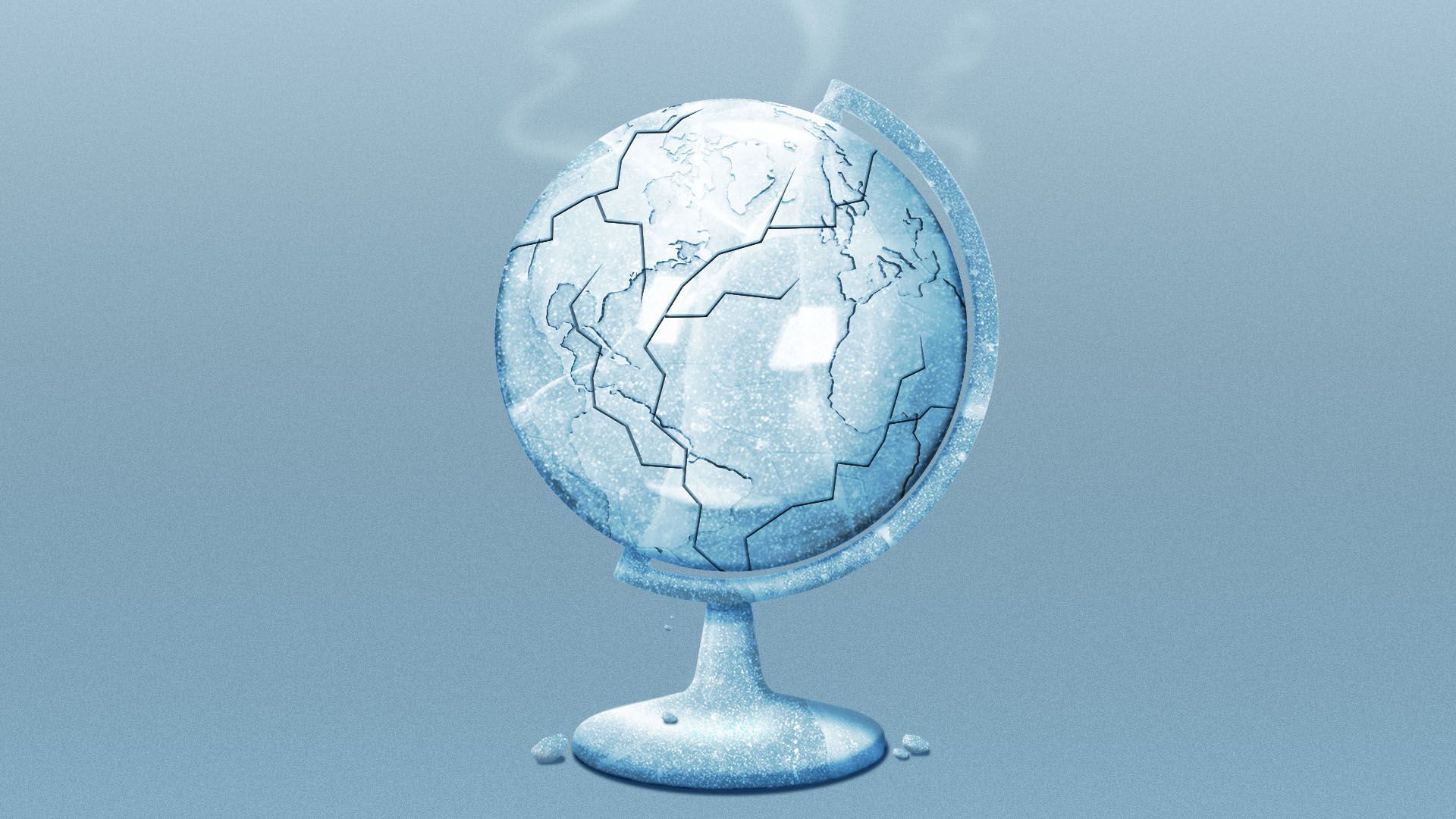 The Supreme Court decision limiting EPA's power on climate change is definitely a Big Deal, but a few things crossed my screen that suggests it's not a game-changer for U.S. emissions, Ben writes.
What they're saying: S&P Global Commodity Insights projects coal to drop to 5% of U.S. power generation in 2030, down from 22% now.
That doesn't assume any new EPA emissions regulations, it said in a note about last week's high court ruling.
Joseph Majkut said the decision restricting EPA rules to plant-level improvements — not system-wide transition to cleaner sources — is a "setback" but still leaves room for progress.
"And more importantly, the path to decarbonizing the U.S. economy doesn't look particularly different today than it did last week," Majkut, of the Center for Strategic and International Studies, writes in the Washington Post.
The Rhodium Group argues the decision "does not change the game by much" and, like Majkut, argues that congressional action is key.
Yes, but: As Andrew pointed out in Generate last week, new constraints arrive as the U.S. is already falling short on its targets and major climate legislation is stuck and faces dim prospects in coming years.
The NYT's David Wallace-Wells likens it to "putting an additional set of brakes on an already stalled project."
And it's way too soon to know the decision's reach, including how it may constrain other executive climate efforts.
5. ⛽ Pump price respite
Average retail gasoline prices have cooled off from recent highs above $5 per gallon, and the wholesale futures market suggests more declines.
6. 🧮 Need-to-know numbers: Exxon, gas markets, Tesla
Big Oil: Exxon is "is forecasting banner second-quarter earnings that could come in as high as about $18 billion" amid higher refining margins and the commodity price surge, the WSJ reports.
Natural gas: The International Energy Agency, in a new report, sees global natural gas demand shrinking slightly this year and growing at an average of 0.8% annually through 2025.
That's well below their prior estimates. AP has more.
Electric cars: Tesla delivered roughly 255,000 vehicles in Q2, down from 310,000 in the January-March stretch as supply chain problems and China's COVID restrictions affected output. Reuters has more.
🙏Thanks for reading and we'll see you back here tomorrow.